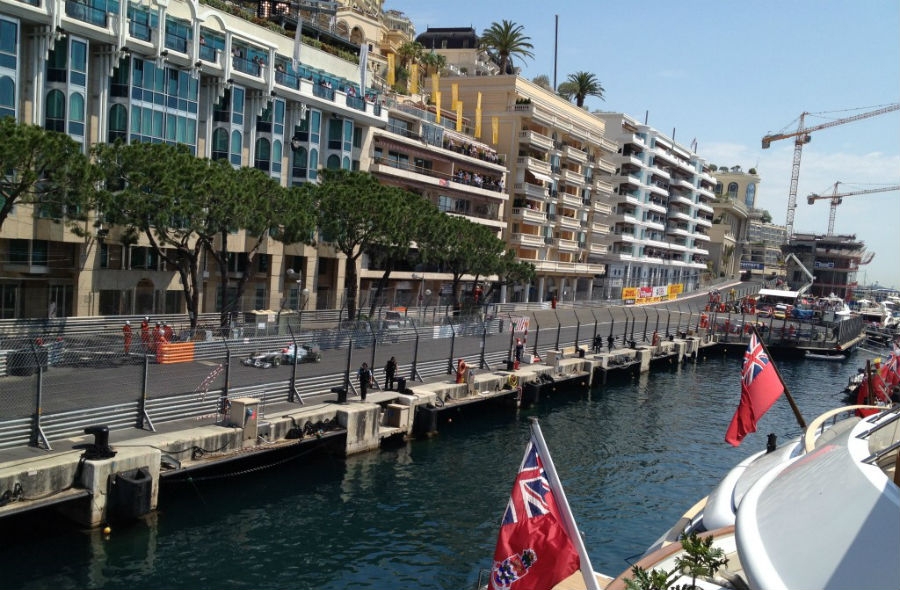 One of the most exclusive entertaining events was definitely on My Yacht this year where wealthy individuals and corporate executives spent the four days of the Monaco Grand Prix relaxing, socializing, partying and watching the race from the superyacht "Harle" anchored Quai Kennedy on the harbor only 30 feet from the F1 track.
Watch the official My Yacht Royal party video produced by My yacht
My Yacht Group creates turnkey luxury hospitality and branding opportunities on board a private $40m, super yacht at premier sporting, social and artistic international events. Moored in the No. 1 trackside location, with views of the tunnel exit, straightaway and giant screen, guests enjoy the very best vantage point from which to watch all the racing action plus soak up Monaco's unique atmosphere. "Our guests are discerning and High Net Worth individuals seeking unrivaled access and unique experiences, while enjoying the finest food and wines in like-minded company. Our partners are luxury and aspirational brands wishing to showcase their fine products and entertain their top clients, while mixing with a highly targeted, pre-qualified guest list in a relaxed, yet exclusive, setting," stated Nicholas Frankl, Founder and CEO of My Yacht.
Throughout the three days of the 2012 Grand Prix My Yacht welcomed business leaders from UBS, Monster, Oona Caviar, Luxor Champagne and many more. Hollywood actors like Kellan Lutz, internationally acclaimed French artist Erwin Dazelle and musicians were spotted on board too. Thanks to Nicholas' friendly relationship with the Palace of Monaco, HRH Prince Albert II and Princess Charlene of Monaco attended one of the parties on board Harle.
Monster, the global leader in the development and manufacturing of high-performance headphones used My Yacht and the 70th Monaco Grand Prix to introduce three ground-breaking new models that deliver an astounding new level of audio quality, while providing high style that boldly positions headphones as a fashion accessory. Oona Caviar and Luxor Champagne were the official caviar and champagne providers of the 2012 event. The quality of hospitality really pleased the American and international business leaders and VIPs onboard as well as their guests that in addition to developing B2B were able to see a fabulous F1 race from the three Harle's bridges that offered outstanding racetrack views.
Watch the My Yacht 70th Monaco Grand Prix video
Thanks to Annabelle and Nicholas of My Yacht for their gracious hospitality www.Myyachtgroup.com