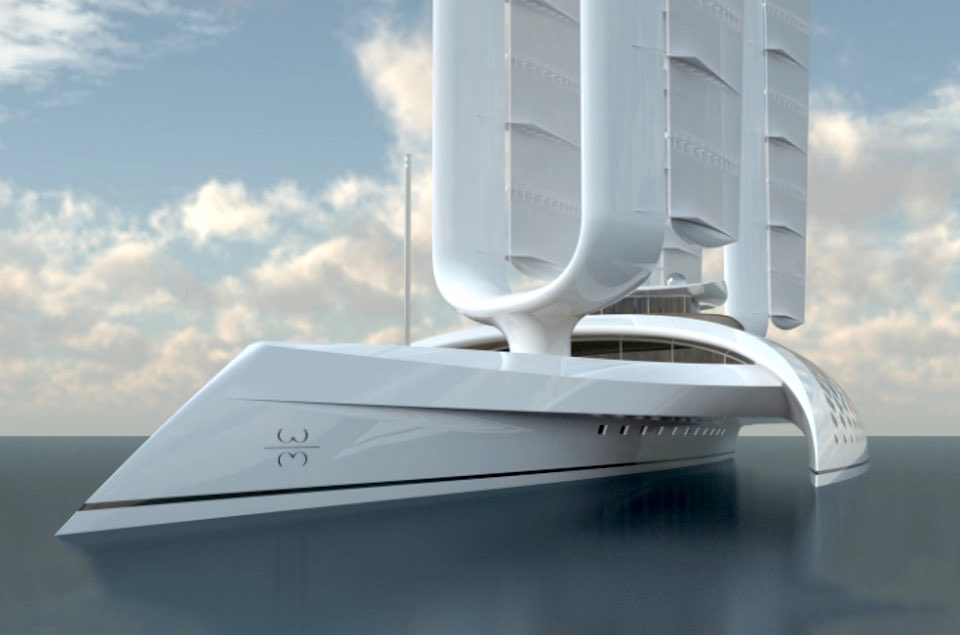 It's a well-known fact of the industry: Yacht owners have discerning taste, making them a difficult crowd to impress. However, even during the pandemic, boat designers have been hard-at-work, taking their designs to all new levels of luxury and excess. Recently, helicopter pads have become a staple of most architects' blueprints, while environmentally conscious features, such as solar panels, allow for longer, more sustainable journeys at sea. 2021 promises to be a banner year for even the most selective clientele, with these up-and-coming designs generating tons of buzz among yacht enthusiasts. With their innovative concepts, stunning interiors, and cutting-edge technologies, these boats—if built—are bound to make a splash, drawing admiration and offering exquisite comfort on the high seas.
The Vanguard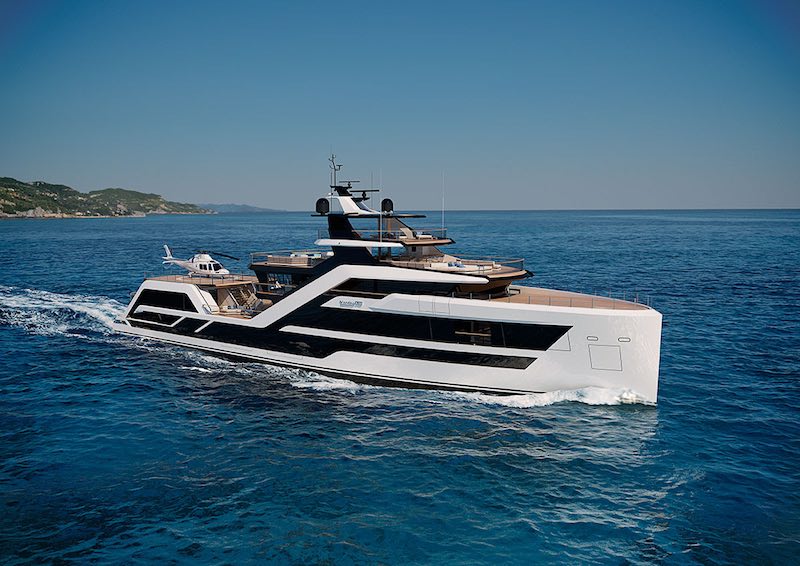 As elegant as it is graceful, the Vanguard comes equipped with everything passengers need to entertain and live life to the fullest. Its electric diesel engine with hybrid propulsion can reach speeds up to 10 knots, and with a spa, saloon, dining room, and TV room, this vessel is like a cozy bungalow in the middle of the ocean. The heated swimming pool adds an extra level of luxury and its panoramic sky lounge allows for miles-long views of the sprawling sea. Want to explore the oceans from the skies? The Vanguard has a helideck so that helicopter owners can land onboard with safety and style. This design, the brainchild of Italian company Hydrotec, is boat-making at its finest, a spectacular example of nautical engineering, waiting for the right patron to bring it to life.
IntimiSEA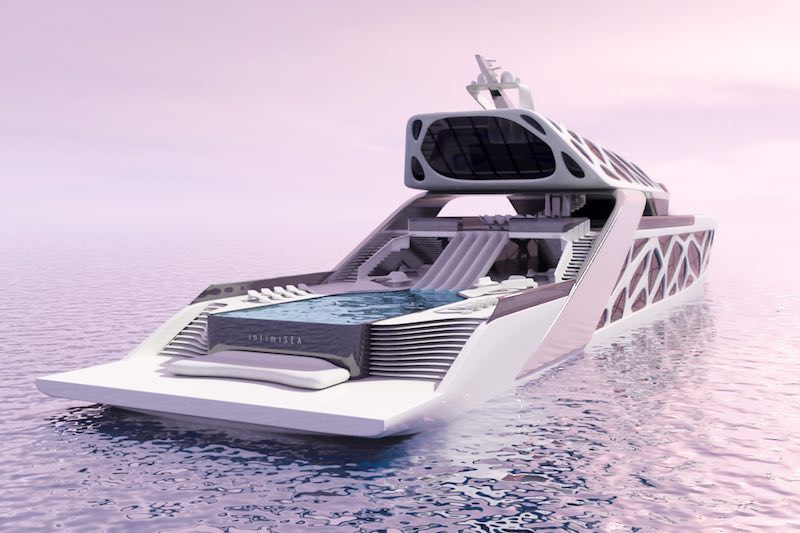 Full of spacious living areas and one-of-a-kind features, IntimiSEA is a yacht concept by Expleo Designs that exudes beauty and class. Its expansive pool area features a series of four water slides, and at 100 meters long, the ship has plenty of room for a helipad and gym, a 45-person movie room and a casino—no one will be bored while taking a trip on this vessel. In so many ways, IntimiSEA lives up to its name. It's a great place for building relationships, capable of hosting 12 guests and 25 crew members, and its powerful engines have a cruising speed of 16 knots, perfect for roaming the seas with speed and sophistication. With its stunning windows and organic shapes, this ship promises to be an envy-inducing spectacle in any harbor.
Wind Motion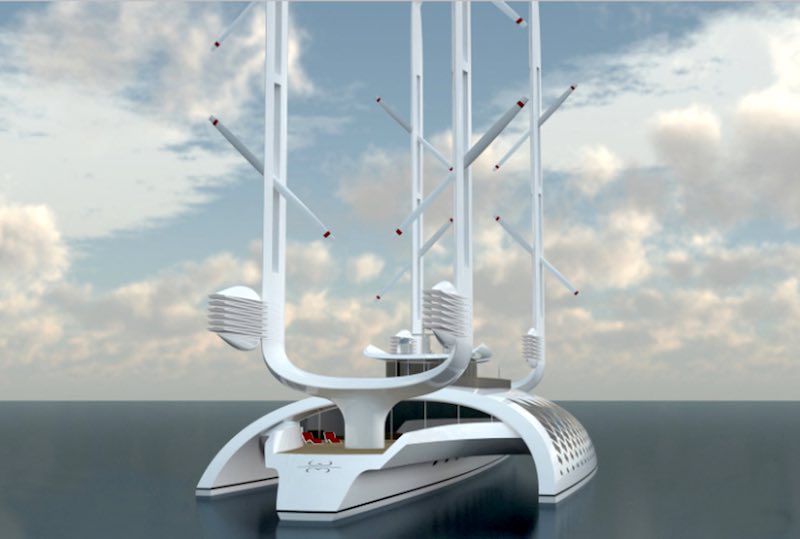 Imagine purchasing a superyacht fueled entirely by renewable energy so that you could spend weeks, even months, at sea without docking. That's exactly what French designer Mathis Rühl had in mind when he envisioned the Wind Motion, a vessel that spans 78-meters and runs on wind turbines. Eco-friendly and 100 percent self-sufficient, this ship represents an exciting future for the boating industry, suggesting that environmental efficiency is the next generation in boat architecture. This vessel comes with a sundeck and sky lounge, and its twin wing mast is fitted with foldable sails for navigating the open seas. At an eye-popping 114-million-dollar price tag, the Wind Motion requires a committed investor, looking to lead the boating industry into a more sustainable next chapter.
Thor Explore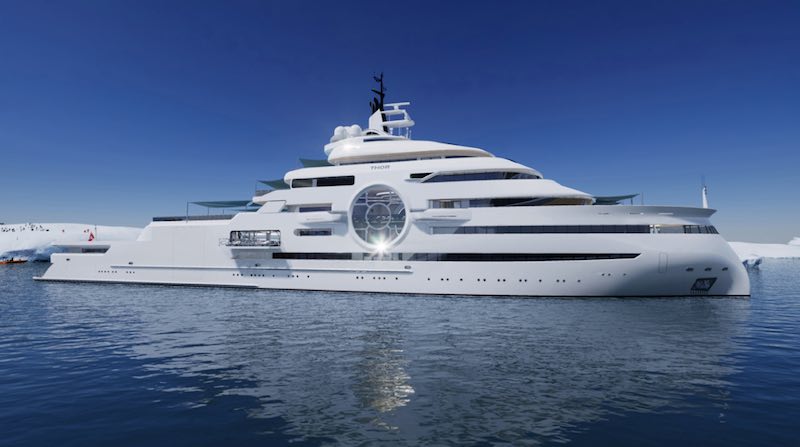 A design that appears to be straight from a Marvel franchise, Thor Explore is a futuristic and chic superyacht concept, with interiors that are out of this world. Adorned with towering nautilus windows and adjustable lighting, this vessel provides a unique atmosphere that both relaxes and inspires. Its glass floors go from translucent to opaque simply by flipping a switch, just like a superhero movie, and certain areas of the yacht contain floor-to-ceiling aquariums, giving it an extra element of awesome. The ship features a sunken seating area, furnished with sleek minimalistic furniture pieces, while conference spaces and movie screens make it ideal for entertaining or getting down to business. The ultramodern hangar can store a variety of equipment, including jet skis and diving gear, making every voyage unforgettable and adventurous.