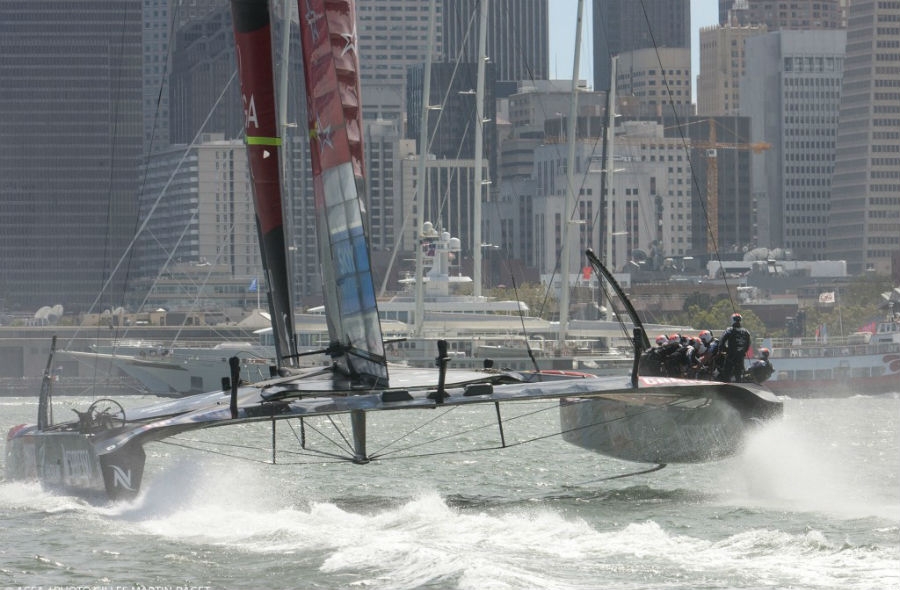 Emirates Team New Zealand won the 30th anniversary Louis Vuitton Cup with a 3:20 victory over Italy's Luna Rossa Challenge in the eighth and deciding race.
The Kiwis, who beat Luna Rossa in the previous Louis Vuitton Cup in 2007, won the series 7-1.
The victory makes Emirates Team New Zealand the official challenger to ORACLE TEAM USA for the 34th America's Cup in the "September Showdown" beginning Sept. 7. It's the fifth time in the past six America's Cup Matches that the Kiwis will be a contestant in the match.
"To race for the America's Cup you have to win the Louis Vuitton Cup," said Emirates Team New Zealand skipper Dean Barker. "We've definitely come here to win the America's Cup, so winning the Louis Vuitton Cup is all part of the preparation. The guys are extremely focused. We came short in Valencia in 2007 and we'll give it our all now in the next few weeks to make sure we're as ready as can be."
Luna Rossa made the final of the Louis Vuitton Cup for the third time in the past four contests. The widely popular team won the Louis Vuitton Cup in 2000 and finished runner-up to the Kiwis in 2007. The team came into the 2013 Louis Vuitton Cup as a late entrant, but has made great strides since the start of racing last month. In the end, they simply ran out of time.
"Again Team New Zealand did a great job. They managed the pre-start and the race well, good job to them. They are a really strong team and I'm looking forward to seeing them racing in the match," said Luna Rossa skipper Max Sirena. "We started this team late and the main goal for us was to do well in this Louis Vuitton Cup. We are proud of what we achieved. No one was putting us in the Louis Vuitton Cup Final one and a half years ago. I'm proud of all the work done by the team. I said to the guys just before the finish that today starts the new challenge for the next America's Cup. We're going to be stronger next time."
The 34th America's Cup against ORACLE TEAM USA begins Sept. 7.