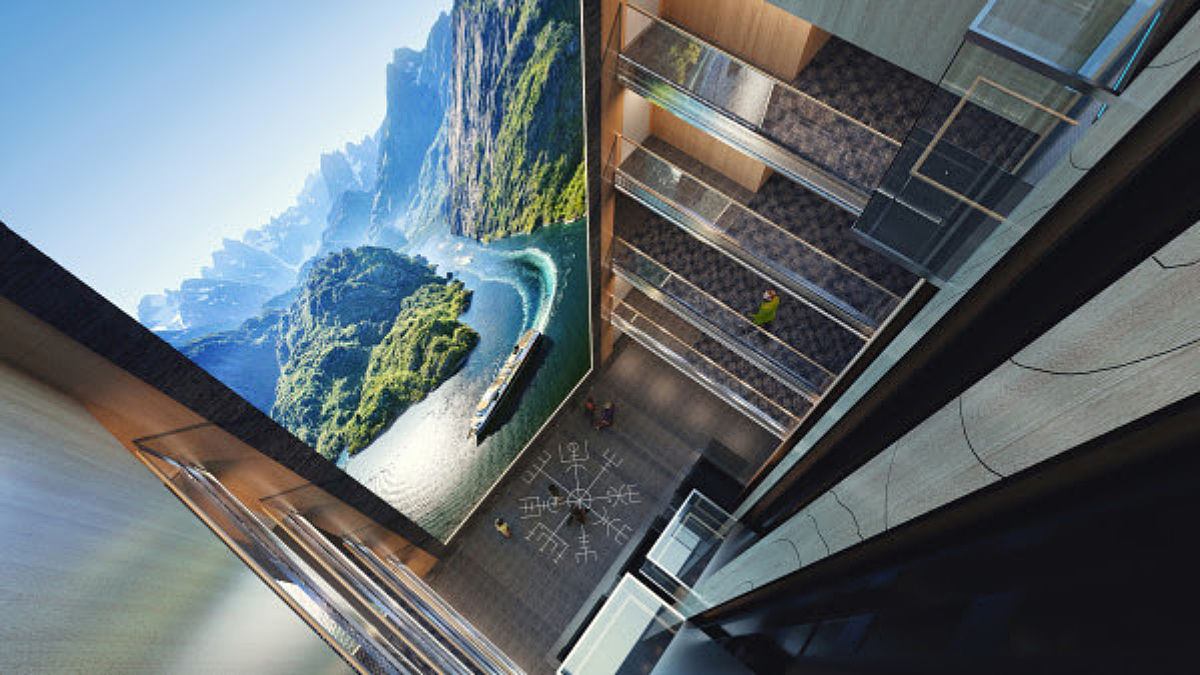 Hurtigruten, the world's largest supplier of active travel in the world's polar regions, introduces the first-ever hybrid-powered exploration ship – the MS Roald Amundsen. Among the many technological innovations aboard the ship, the tallest and most impressive LED screen that spans seven decks caught our attention. The state-of-the-art high-tech centerpiece of the ship stands just over 57 feet tall and 21 feet wide as it magnifies the splendid panorama of the passing world to the guests inside the vessel.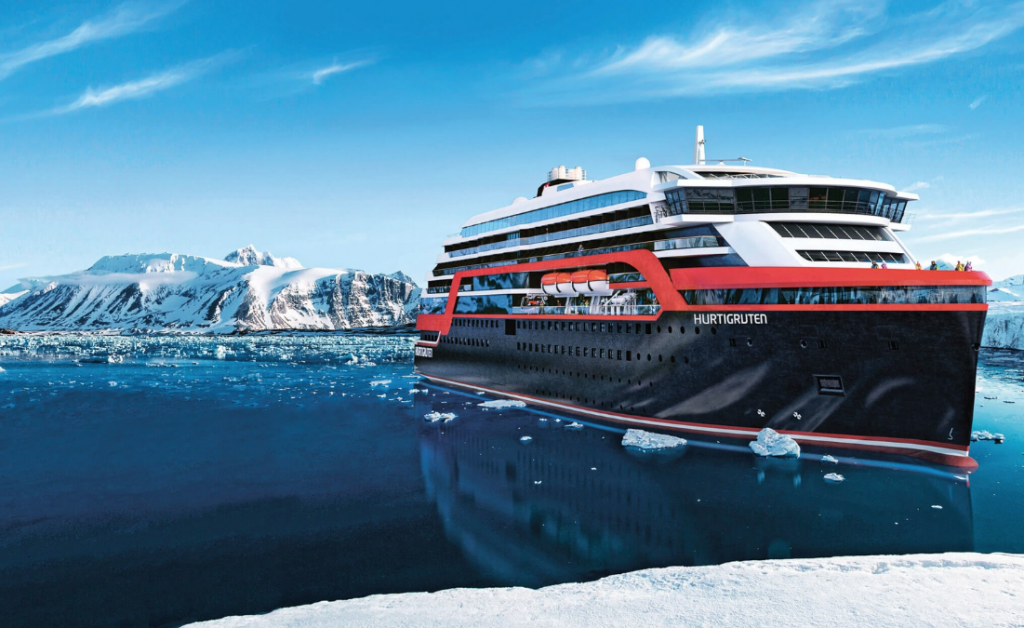 The seamless, high-res SMD LED wall of stunning clarity has more than Ultra HD 4K resolution and a light output of almost 3500 ANSI lumens. The magnificent screen elevates the guest experience to a new level by enhancing the impact of discovering the surrounding nature. Located in the ship's atrium adjacent to three all-glass elevators, the borderless screen stands as tall as deck 10.
"With stunning image quality, the technology offers endless possibilities: We can use it to stream live lectures and presentations, to set the theme for the voyage, or just create a special atmosphere. But most importantly, it will be utilized to broadcast the spectacular nature to our guests on board in a format never seen before," says Daniel Skjeldam, CEO of Hurtigruten.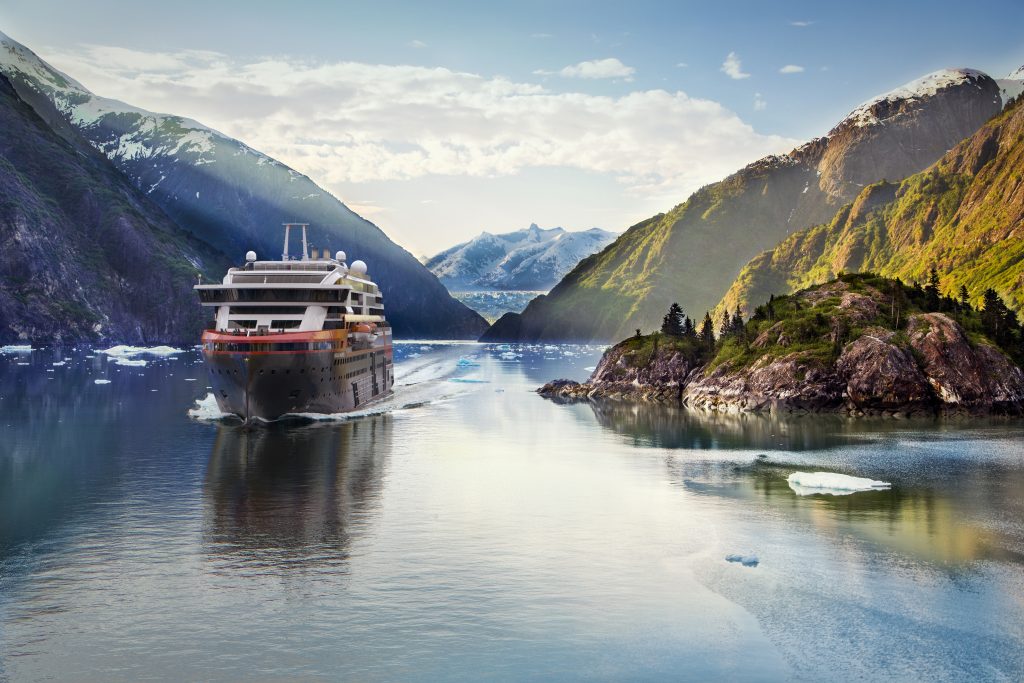 Not only can guests of the ship see the surface of the scenery that surrounds them, they will hear the sound that follows the pictures. They will also gain a private, intimate pass into the secluded landscape beyond view as there will be live coverage from outside the ship, captured by a professional photographer. The massive screen will also be used to project 360-degree panoramic images from the mast and for live demonstrations from various on-board presenters.
About the MS Roald Amundsen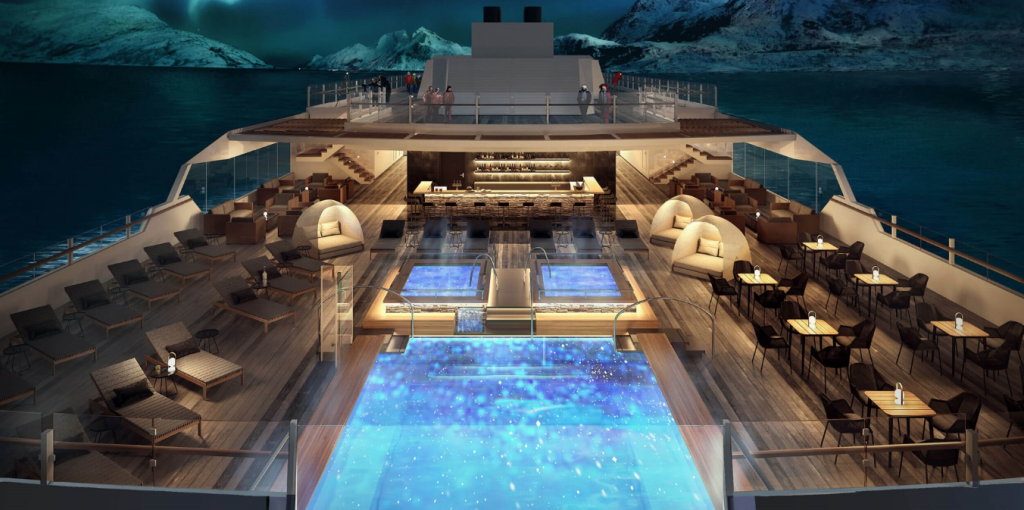 Currently under construction on Norway's Kleven yard, the MS Roald Amundsen is a one-of-a-kind hybrid-powered vessel that will soon embarks on her maiden voyage in 2019. The ship will transport guests to explore far-away, hard-to-get-to places in Antarctica, the Arctic, Alaska and Northwest passage. The sustainable operations allow the ship to sail to areas larger vessels couldn't even get close to.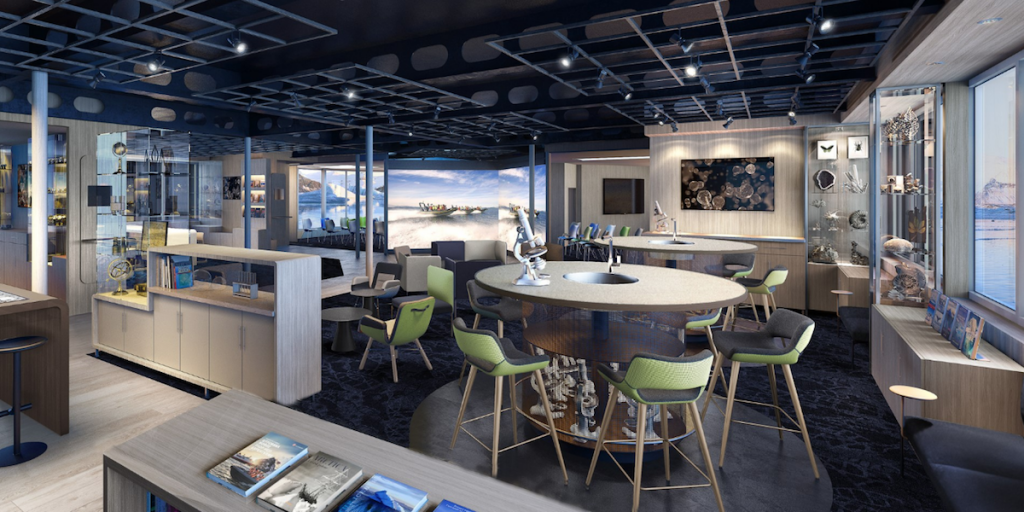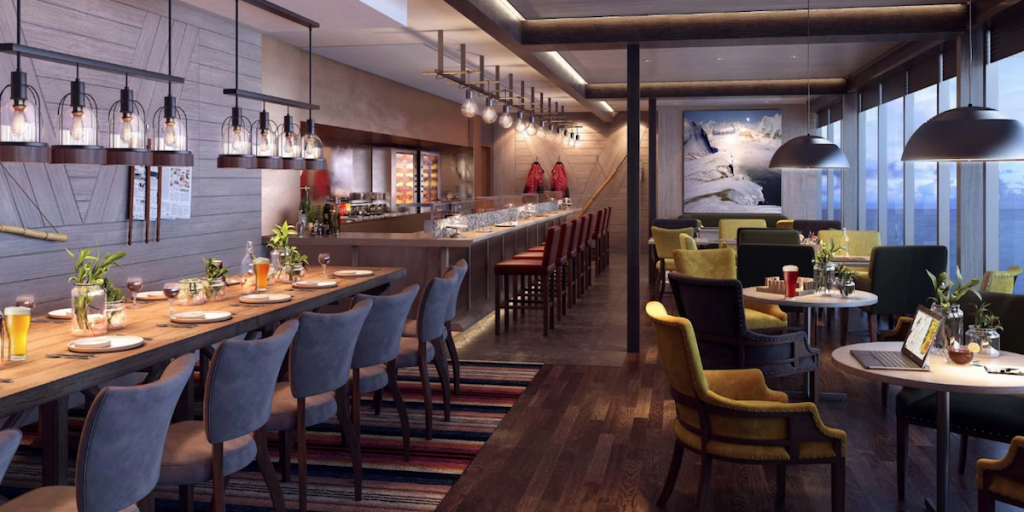 By 2021, Hurtigruten hopes to further reduce their carbon footprint by powering several of their ships by nature with liquified biogas (LBG) –fuel produced from dead fish and other organic waste.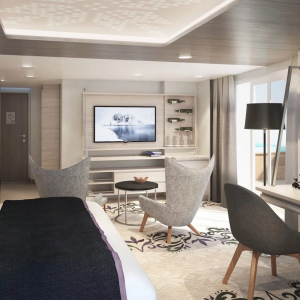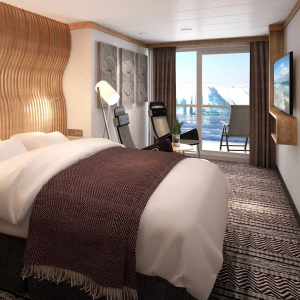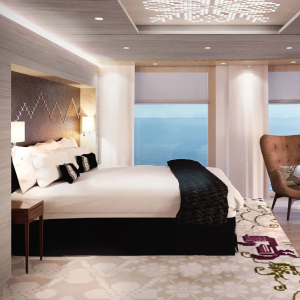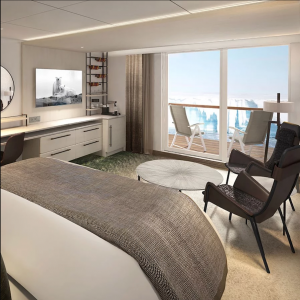 The much-anticipated adventure vessel — MS Roald Amundsen — will take its guests to the next-level of sea travel and exploration. The cutting-edge LED display will help them travel deeper into incredible wilderness along spectacular coastlines.