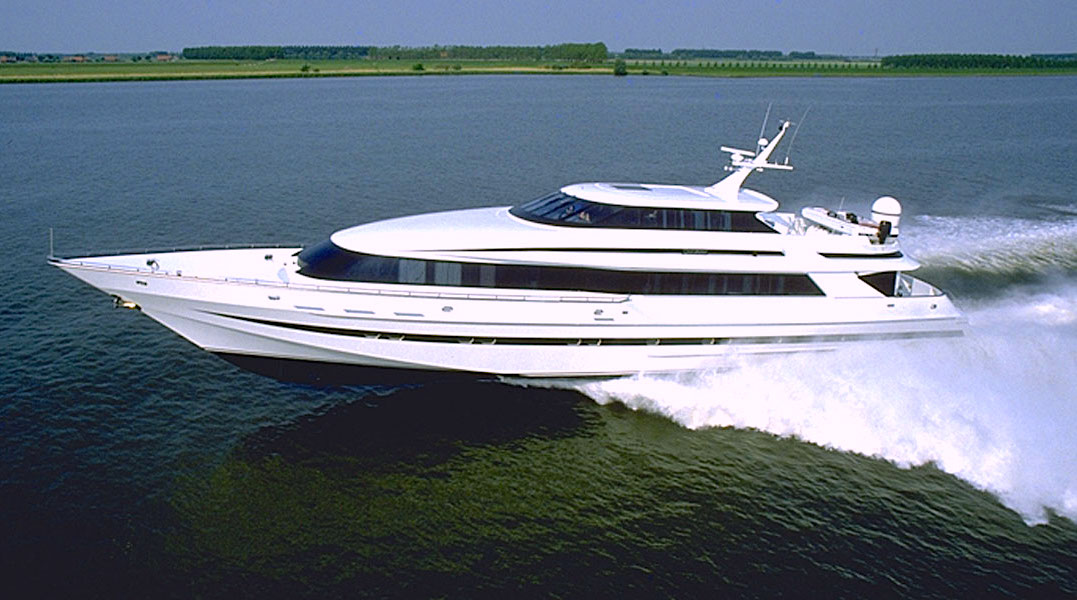 The entertainment industry has taken a big hit over the last few months due to coronavirus fears and stay-at-home orders. Blockbuster premieres like Top Gun: Maverick, Fast & Furious 9, and Wes Anderson's The French Dispatch are being postponed from spring/summer dates to fall/winter releases. Such is the case with the 25th James Bond installment No Time to Die.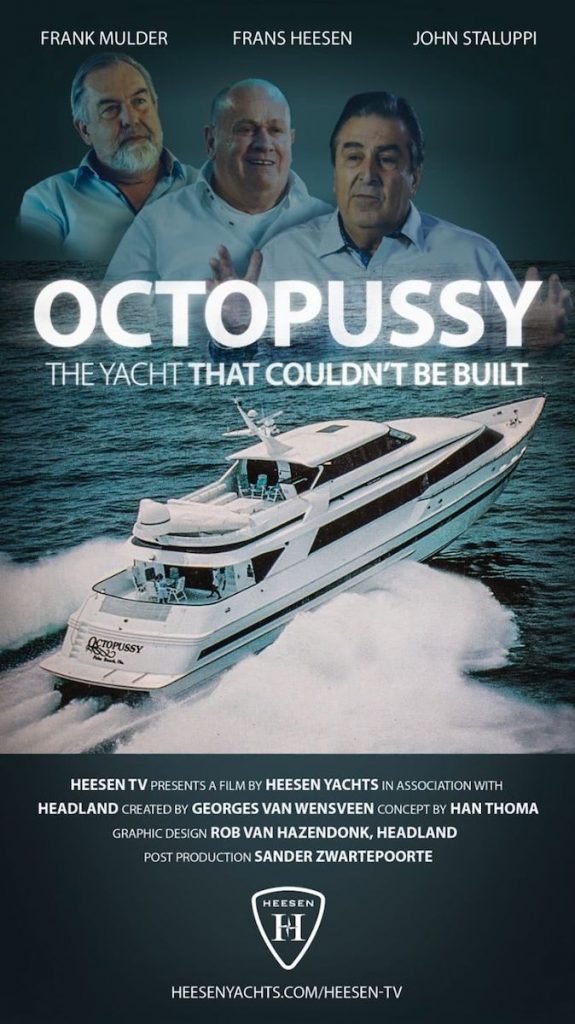 While waiting for the November premiere, Bond fans can take delight in a new documentary worthy of their time—Octopussy: The Yacht That Couldn't Be Built. This is the story of the famed megayacht that owner John Staluppi broke the world record speed with in the late 1980s. The film reveals how the Heesen shipyard took on the challenge to build the world's fastest luxury yacht, which turned out to be Heesen's worldwide breakthrough into the superyacht industry. Heesen continues to break records with their craftsmanship and ingenuity with builds including Satori, Alive, and Project Cosmos.
The new documentary which can be viewed now on YouTube takes viewers behind the scenes offering insight into how the team broke the record. Watch fascinating interviews with John Staluppi, Frank Mulder, and Frans Heesen as they share their fond memories of a feat that no one believed could be accomplished. Octopussy reached 53.17 knots in 1988 and continues to be one of the most celebrated and iconic ships in the world.
Watch Octopussy: The Yacht That Couldn't Be Built here.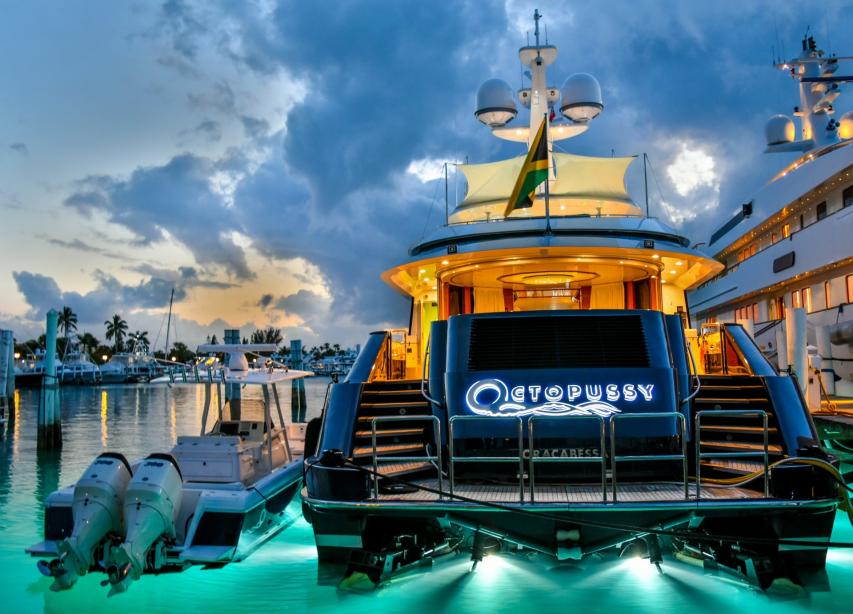 The extensively remodeled Octopussy is now docked on U.S. waters at Moran Yacht & Ship in South Florida. The sleek new interiors were upgraded by New York designer Jeff Lincoln who completely transformed the walls, decks, and mechanics taking the iconic yacht into the modern age. With five staterooms, a large main salon, an elegant dining room, and floor to ceiling glass doors, Octopussy is the ultimate vessel for entertaining.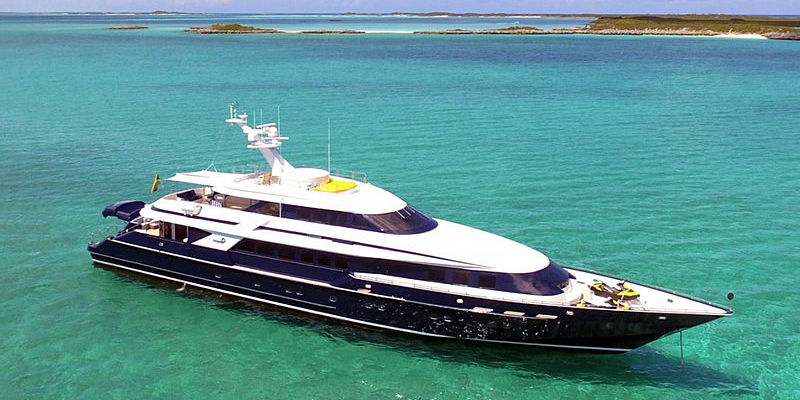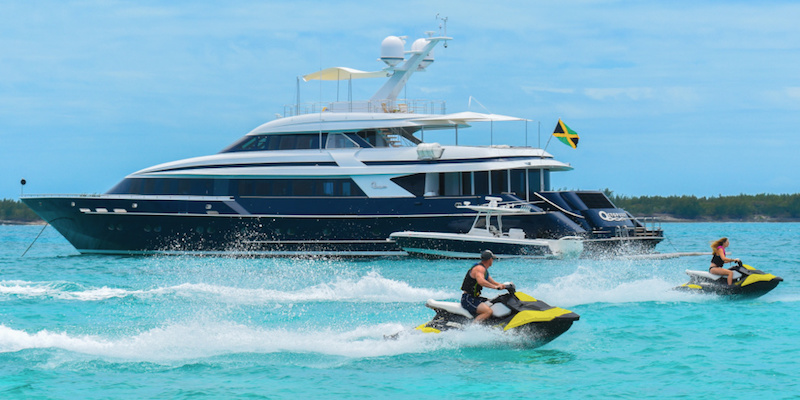 Additionally, there is an area for al-fresco dining on the top deck and a re-fitted hot tub onboard. She no longer travels at 53 knots as she did in her youth but does effortlessly cruise at 25 knots and is a fantastic island hopper due to her shallow draft.
Length: 143' / 43.59M
Beam: 26'1" / 7.96M
Draft: 4'11" / 1.5M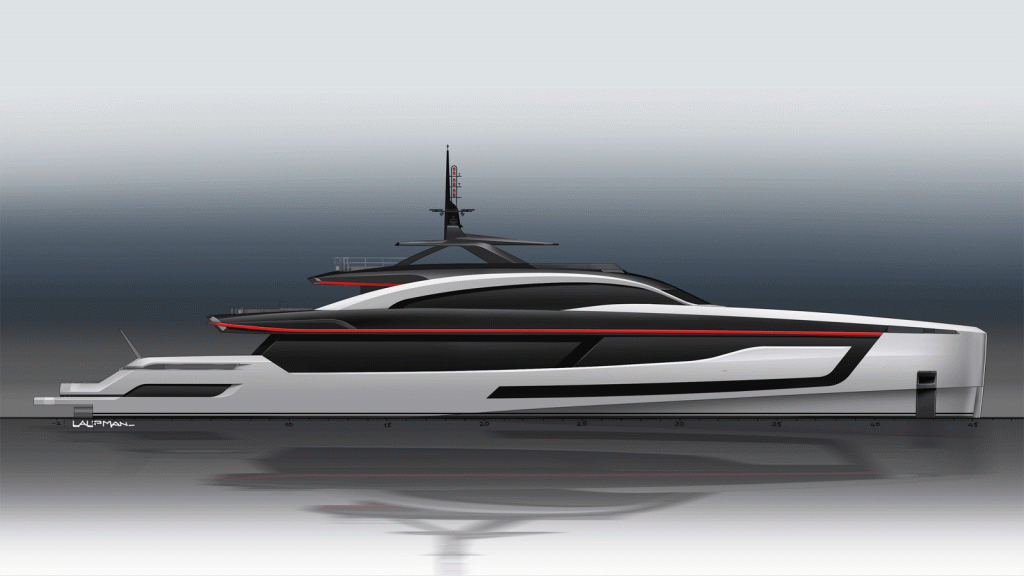 Currently, Heesen is building a 59m all-aluminum full-custom motor yacht named Project SkyFall, already purchased and ready for delivery in 2023. The exterior design is nothing short of 007-worthy with its super sleek profile, and black, white, and red paint scheme. With 22,000 horsepower powering her to 37 knots and her 900GT volume, Project SkyFall is the most powerful yacht Heesen has ever created.
From Octopussy to Project SkyFall, the evolution of the Heesen shipyard has Bond style in its DNA.