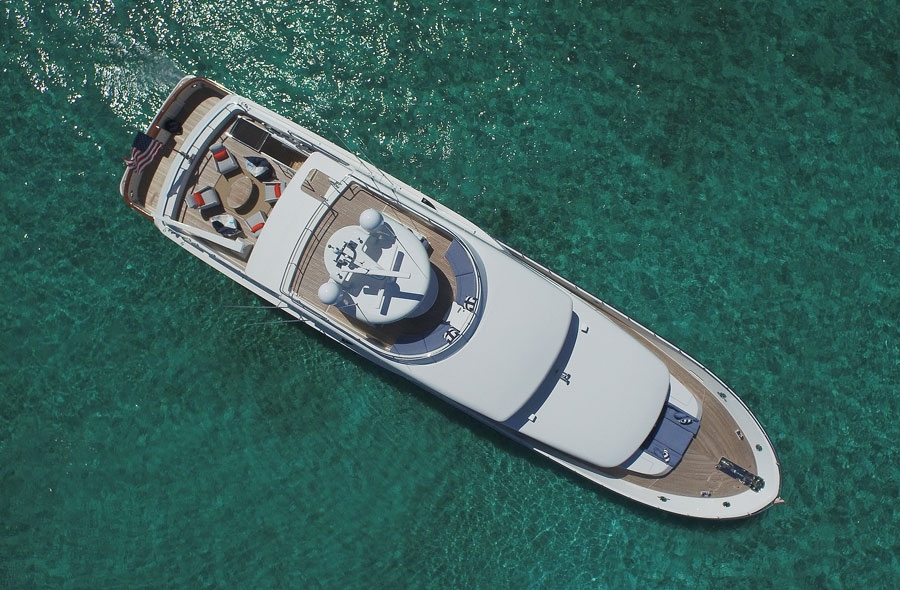 We can only deliver one boat a year for one customer. We are not trying to be the biggest. We are trying to be the best. You have heard of a private reserve wine. We are a private reserve boat builder. We don't care if everyone knows our name.
If you are a serious boater we want you to know our name. All of our attention and focus will be yours as we build your boat to your specifications and to your requirements. Perfecting the art of boat building is a journey not a destination. There are always new technologies to be evaluated and new methodologies to be vetted. The relentless pursuit of perfect materials, equipment, relationships, and skills is our life passion. The delivery of the yacht isn't the end of our relationship but beginning of the transformation from being a customer to being part of our family. In our family, performance has to be proven and trust has to be earned. Take a rest from the carnival atmosphere at the boat show and give us a call. We seriously want to be part of your yachting journey. American Pacific Boat Works; quality yachts for serious boaters Builders of Paragon Motor Yachts, Oyster Bay Express, and Relentless Day Boats.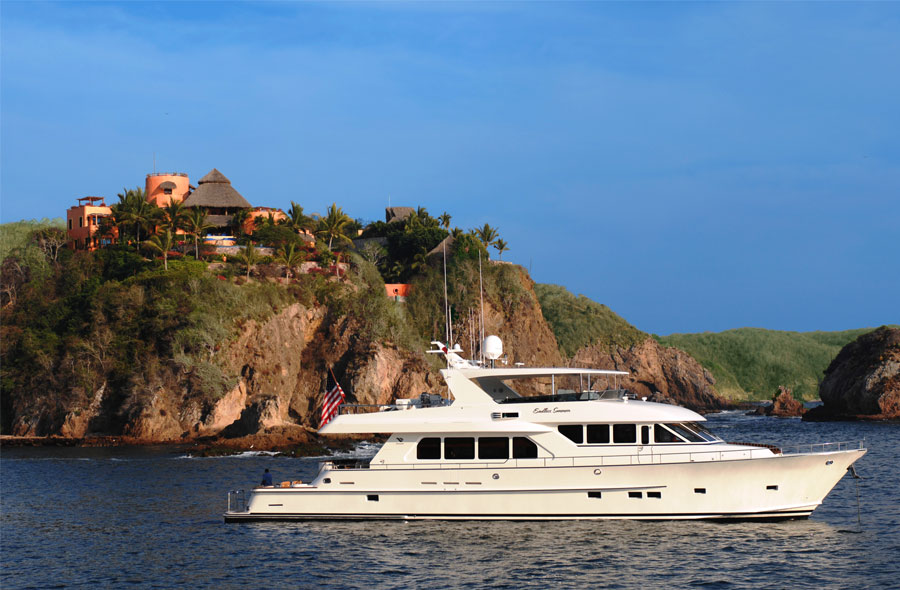 For over a decade, Paragon Motor Yachts has set the standard for building quality custom yachts in the 80 to 100-foot range. Built by the only American-owned and managed boatyard in Southern Taiwan, each Paragon Motor Yacht is the result of expert design and quality craftsmanship. We work closely with each client to design and build custom yachts on proven hull designs that yield exceptional long-range seakeeping and incredibly smooth, quiet ride. We are confident that as you learn more about our unparalleled quality and engineering excellence, you will come to appreciate why serious boaters around the world are joining the Paragon family.
"Starting at the dining table with pencil and paper I set out to design a boat that was not only sleek and luxurious, but quiet, well specified and supremely capable on any ocean. When professional yachtsmen look at this boat, I want them to use the word, 'perfect.'"
Company President and founder, Scott Robinson spent over 25 years as a yacht Captain, overseeing the design and build of high-end yachts and logging countless hours at sea while delivering and operating these yachts for their discerning owners. As the owners' preferred boat length would increase, so too would their expectations, and Scott shared their passion for uncompromising quality, meticulously sourcing every piece of equipment and refining every last detail to ensure "perfection."
By the late 1990s, Robinson was working toward his dream: to design and build yachts that would serve as models for excellence and perfection—Paragon Motor Yachts.
Over the next decade, Robinson and his team of naval architects, engineers, design experts and experienced yachtsmen set out to build the best yacht possible in the 80 to 100-foot size range. Robinson established the company headquarters in Newport Beach, California and began working with an established yacht manufacturer in Southern Taiwan. In 2001, Robinson built a completely new "ISO 9001 Certified" facility in Kaohsiung and along with his yard manager assembled an expert management team and moved to Southern Taiwan to oversee the operations. Robinson's conceptual drawings drew interest immediately, and with three signed orders in hand, Paragon Motor Yachts was underway.
To describe Robinson and his team as "meticulous" is an understatement, as it was nearly seven years from the date of incorporation that Paragon Motor Yachts made an international debut with the 92-foot Endless Summer. Today, Paragon Motor Yachts are known for their sea keeping performance and for their superior sound attenuation as well as for a superb attention to detail in overall design, systems and interior fittings. Recently Paragon was honored being named a finalist for the World Super Yacht Awards with "KAYTOO" the 100′ Bahamas SkyMaster that was delivered in the fall of 2014.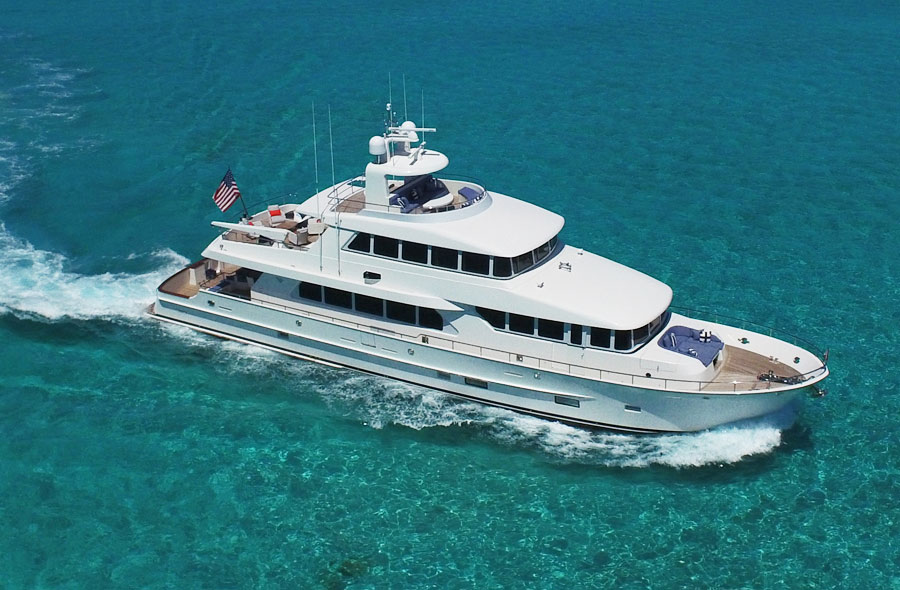 Craftsmanship has long been the signature trademark of Paragon Motor Yachts and although the term "craftsmanship" is normally associated with cabinet work and carpentry it doesn't begin or end there. That's not to say our wood working ability is not important, it is, and in fact we have some of the best cabinet builders and carpenters in the business crafting our custom interiors from what can be challenging and demanding customer requirements.
Although fiberglass work is rarely thought of in terms of craftsmanship our laminators and gel coat crews take careful thought into every part being made and pay equally careful attention to each step of the processes that create our decks, hulls and even small parts. Plumbers, engine men and electricians with generations of experience take pride when installing all of the components that make up the very foundation of a yacht and routinely take it upon themselves to finish out areas that most people might not even see because excellence of finish work is expected.
We are also introducing new levels of craftsmanship that will carry Paragon into the new millennium and complement the traditional values by designing weight saving and strong structures built out of carbon fiber for our larger yachts. These carbon fiber structures embody new age craftsmanship just as our carpenters and cabinet makers carry forth the time honored skills that create the stunning and solid interiors that has become our signature trademark…
Engineering
Robinson has maintained a philosophy that noise is fatigue—fatigue on the owner, on the guests…and on the yacht itself. The company invests heavily in the latest in vibration attenuation technology and research. Each engine room of a Paragon Motor Yacht is well thought-out and implements the best in vibration reduction systems. The engines are mounted on "rubber design" soft vibration dampening mounts, while the gearbox is rigid-mounted via a Sea torque enclosed shaft system. A Marine Exhaust silencer further ensures a noticeably reduced noise and vibration level.
From the engine room through the main salon, the systems engineering and sound attenuation aboard a Paragon Motor Yacht is remarkable. Built upon a proven hull platform that consistently yields excellent sea keeping, each Paragon Motor Yacht is designed to exceed performance expectations. All systems aboard are integrated with noise and vibration in mind, while meticulous spatial planning and the use of floating soles and bulkheads add to the interior comfort while underway.
Each Paragon Motor Yacht hull is designed to meet or exceed ABYC and ABS standards, while the state-of-the-art shipyard can also accommodate RINA and MCA requirements. All key propulsion and system components of each Paragon Motor Yacht are designed and built in 15 countries to meet Paragon's exacting specifications.
Although the yacht construction industry in Taiwan is hardly new, it had a tenuous and sometimes dubious beginning, being more copy cat than inventive and with customer relations that didn't always lead to amicable conclusions.
Clearly one reason for many misunderstandings is the fact that yacht ownership and operation is still in its infancy in Taiwan and the number of people involved that know and understand the true nature of a yacht and owners expectations, are few and far between. The Taiwan yacht industry has come a long way since the early days and indeed, Taiwan is the 5th largest yacht building nation in the world. However, no matter how much newer technology can be imported and no matter how many engineers with computers can be loaded into a company, most, if not almost all, of the builders in Taiwan do not have full time people involved that have any measure of experience on yachts beyond the routine sea trial or construction experience gained within Taiwan.
What separates Paragon Motor Yachts and American Pacific Boatworks (A.P.B.) from the others is the fact that A.P.B. is the only American owned and operated boatyard in Taiwan. American personnel with decades of boat building experience hold key full time management positions at the yard. They are not merely foreigners in consulting positions, but rather management members that are active on the floor, in the bilges and in the mold shop every day, all day. This, as they say, is what separates the men from the boys in the Taiwan yacht building arena.