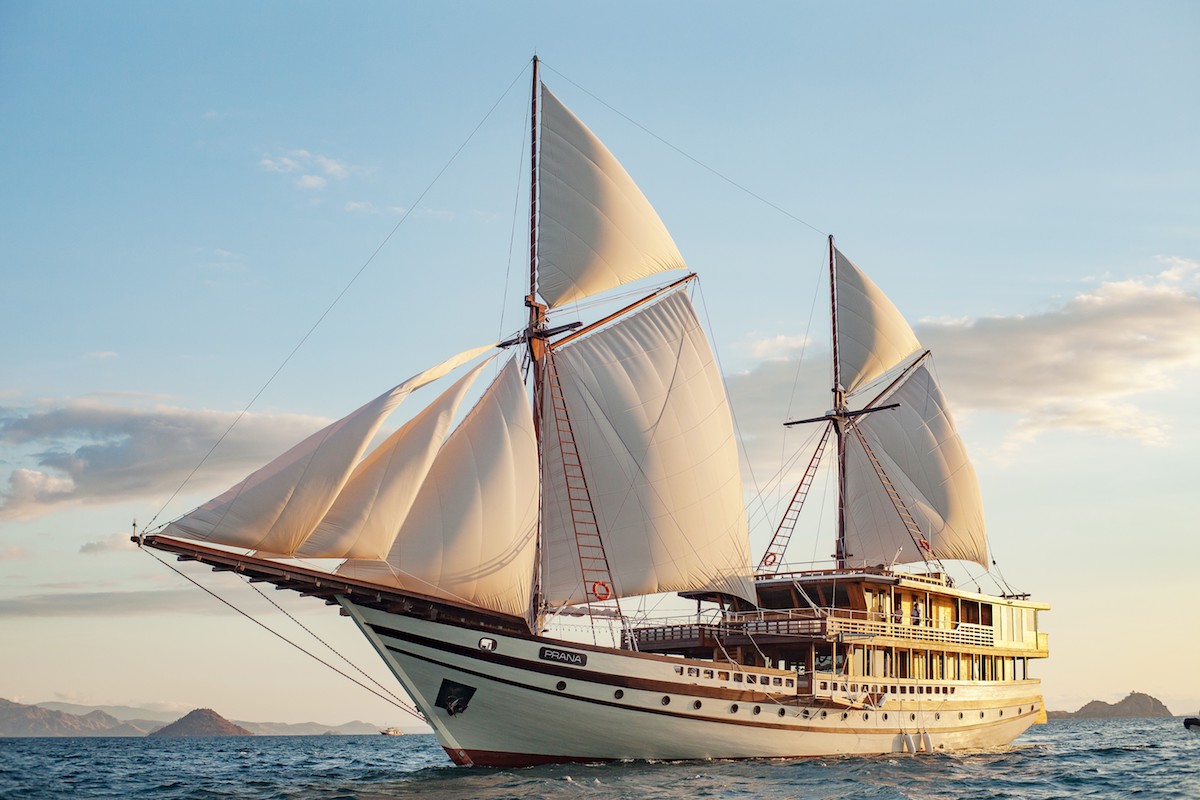 Diving into the depths of crystal-clear waters, gazing at extraordinary marine wildlife, and examining unspoiled coral tether a person to nature. It connects us to the uninhabited places on earth and creates something that's not just an everyday vacation, but an experience of a lifetime. Superyacht Prana by Atzaro has now given us the perfect vessel to live out these underwater fantasies.
Superyacht Prana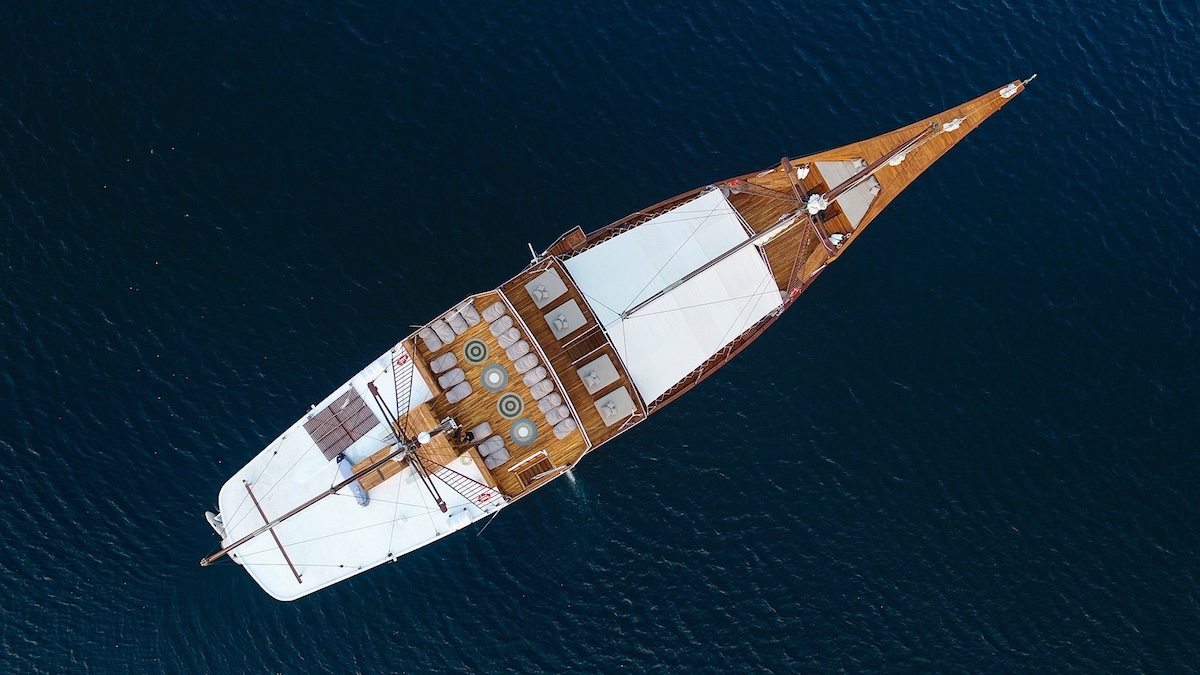 One place to find this sort of undersea beauty is the islands of Indonesia. And now, the Prana, a luxury yacht by Atzaro, will take you there. The hand-built superyacht is the largest of its kind at just over 180-feet long and 36-feet wide. The vessel is made entirely of ironwood and teak according to the traditional methods that is widely recognized by UNESCO heritage.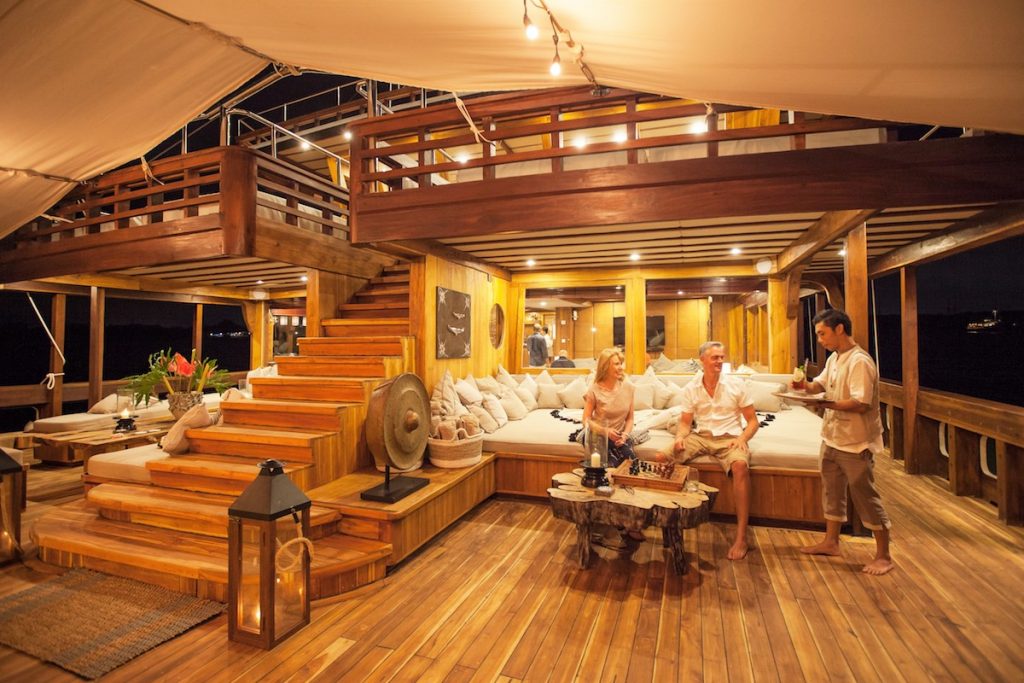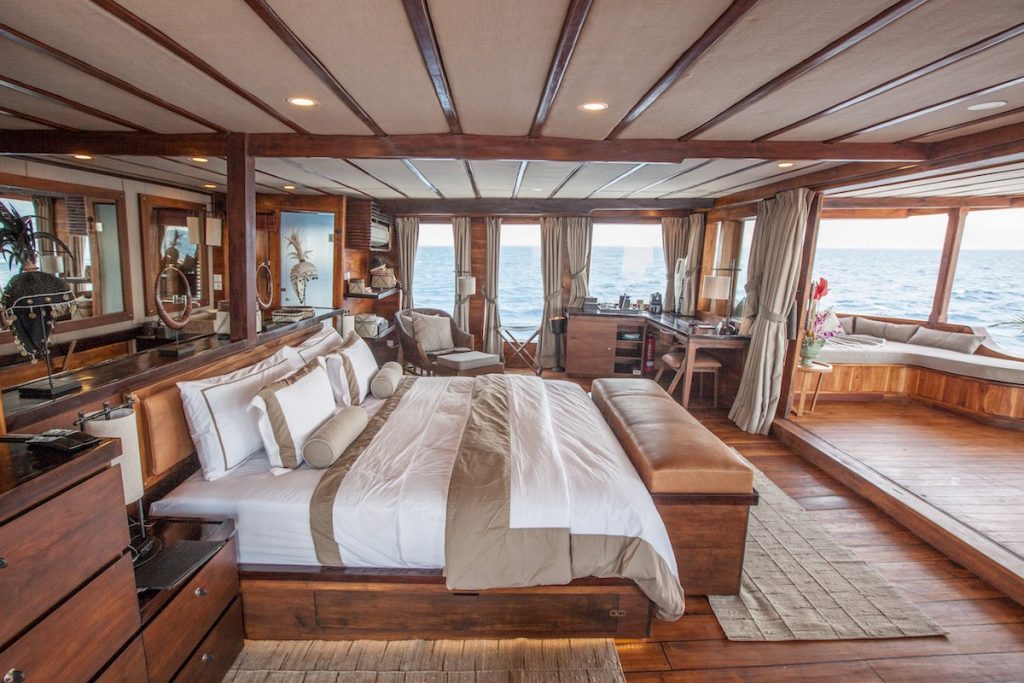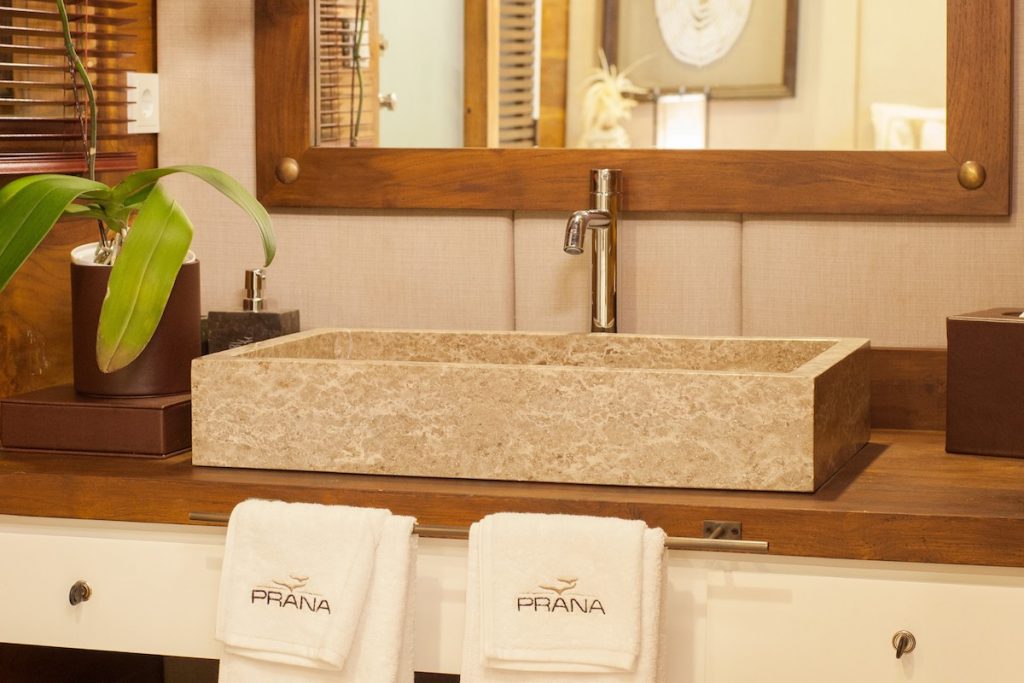 With nine suites, each with their own private bathroom, Prana offers more space and comfort than others and boasts amenities that compare to a five-star hotel. Additional luxury features that can be found on one of the four decks include a yoga deck, open-air cinema, oversized gangways, and a water-sports deck.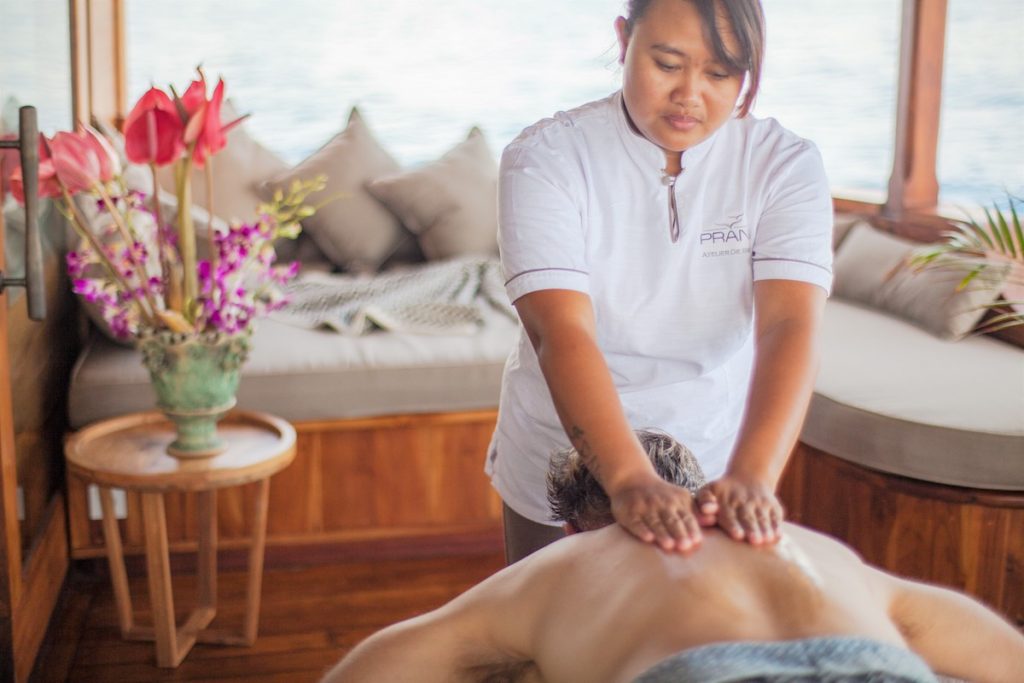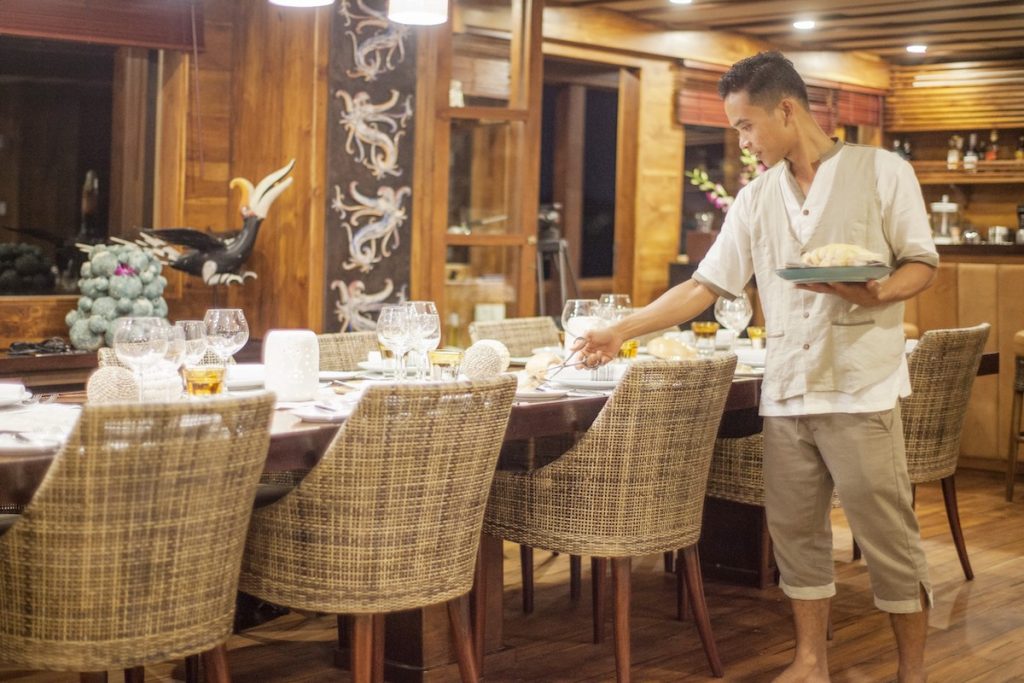 The 18-person crew includes a dive instructor, several chefs, spa therapists, stewards, and a cruise director, all with the goal to meet the needs of their guests. Those that aren't qualified to dive can learn from the resident dive instructor, or they can snorkel atop the transparent waters.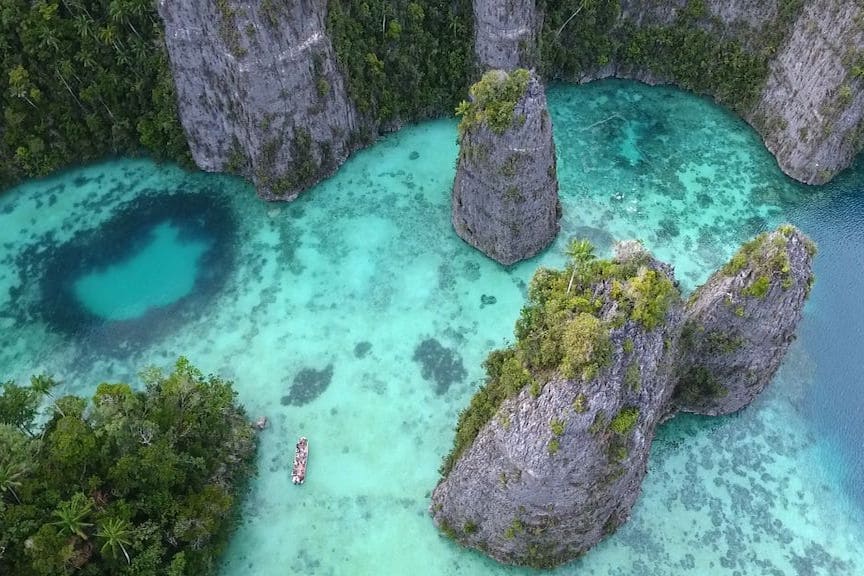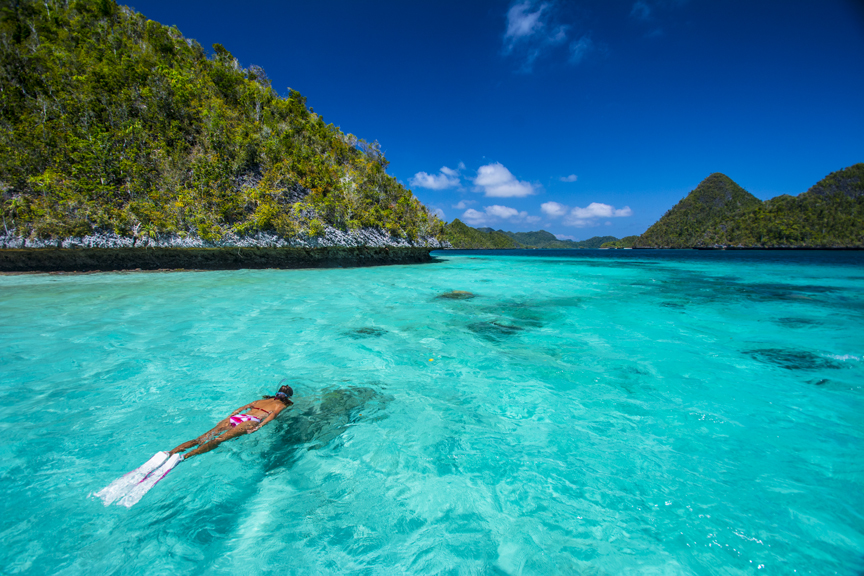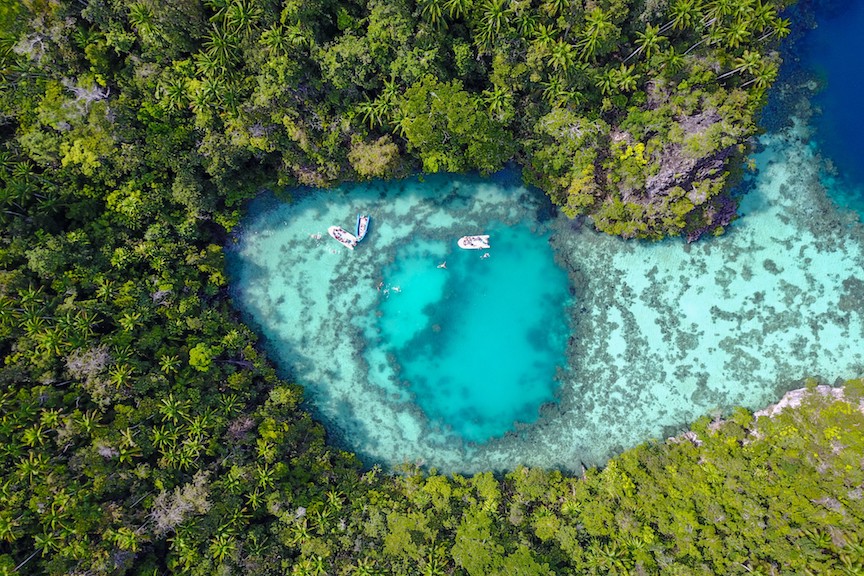 Guests can also partake in fishing, wakeboarding, kayaking, or water skiing. Prana by Atzaro sails year-round, but destinations depend on the season and the winds. The luxe yacht sails to Raja Ampat from December to April and the Banda Islands in October/November and in April/May.
Raja Ampat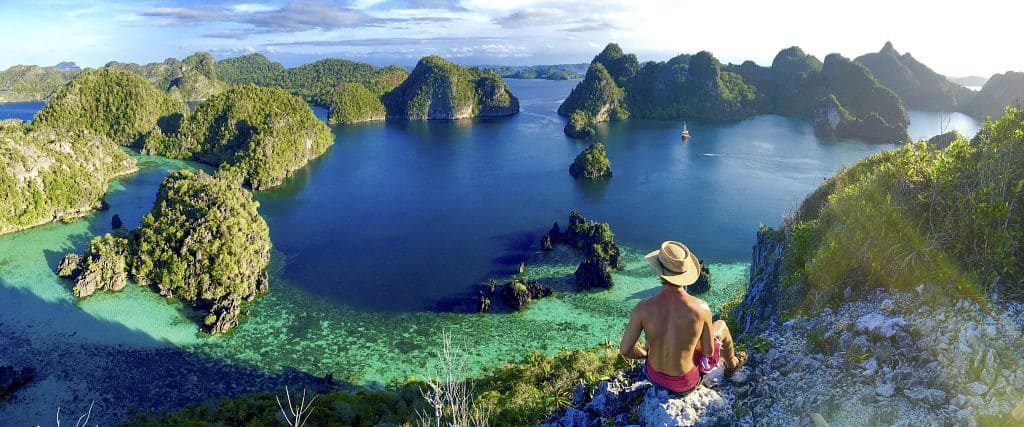 Indonesia's 1500 islands are abundant with wildlife, powdery beaches, and luscious landscapes. The Raja Ampat Islands are an Indonesian archipelago just off Sorong. The diversity of marine life, coral reef systems, and clear waters make Raja Ampat a diver's dream. Kayakers and snorkelers also love to navigate the hidden lagoons, spooky caves, and mushroom-shaped inlets.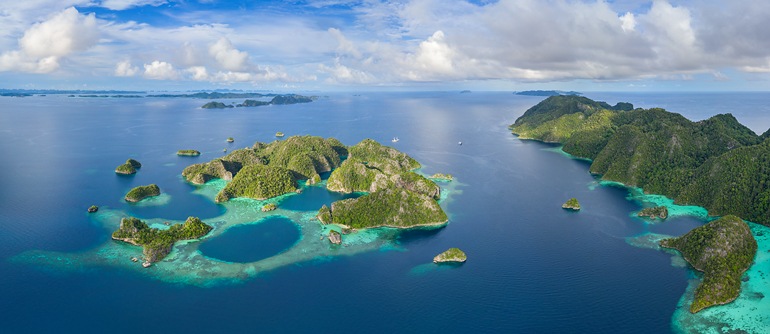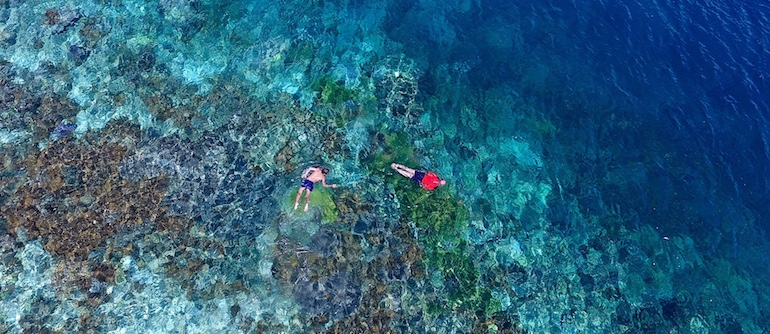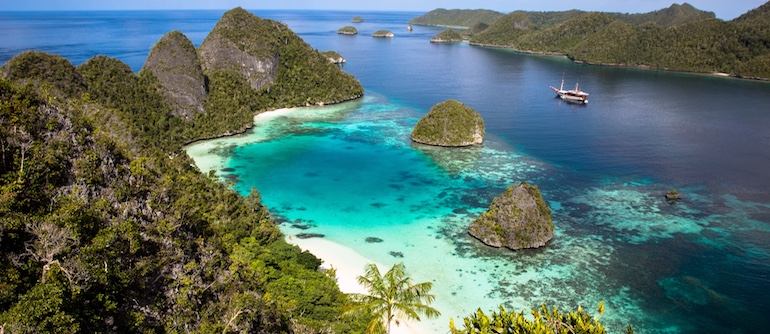 These characteristics make it one of the most beautiful island chains on the planet, which is also home to 75% of the world's sea species and 540 types of coral. Giant turtles, manta rays, and barracudas are just a few of its amazing underwater inhabitants.
Banda Sea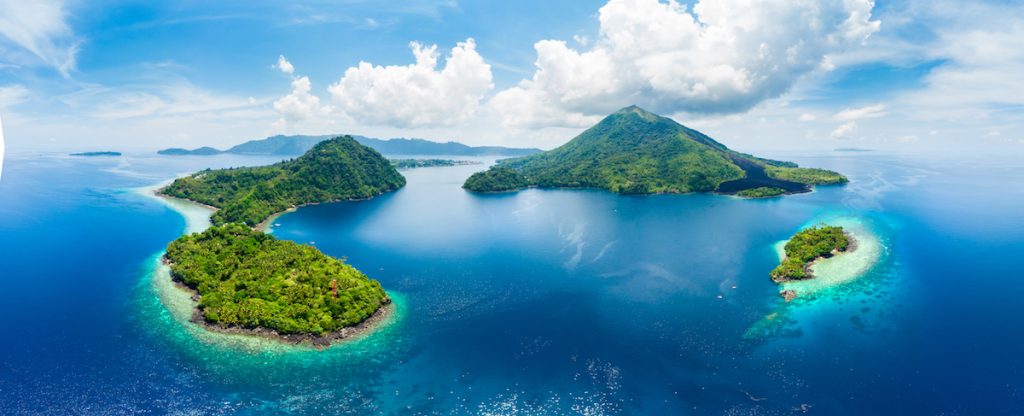 Aside from the beauty of Raja Ampat, the Banda Islands are a fascinating dive spot with an extraordinary past. With a rich colonial history and culture, the islands hold an assortment of underwater dive locations that feature aquatic life and colorful reefs. One of deepest places on earth, the Banda Sea features a depth of over 22,000 feet. It is surrounded by the Maluku Islands which are famously called the "Spice Islands" because nutmeg, mace, and cloves were, at one time, only found there.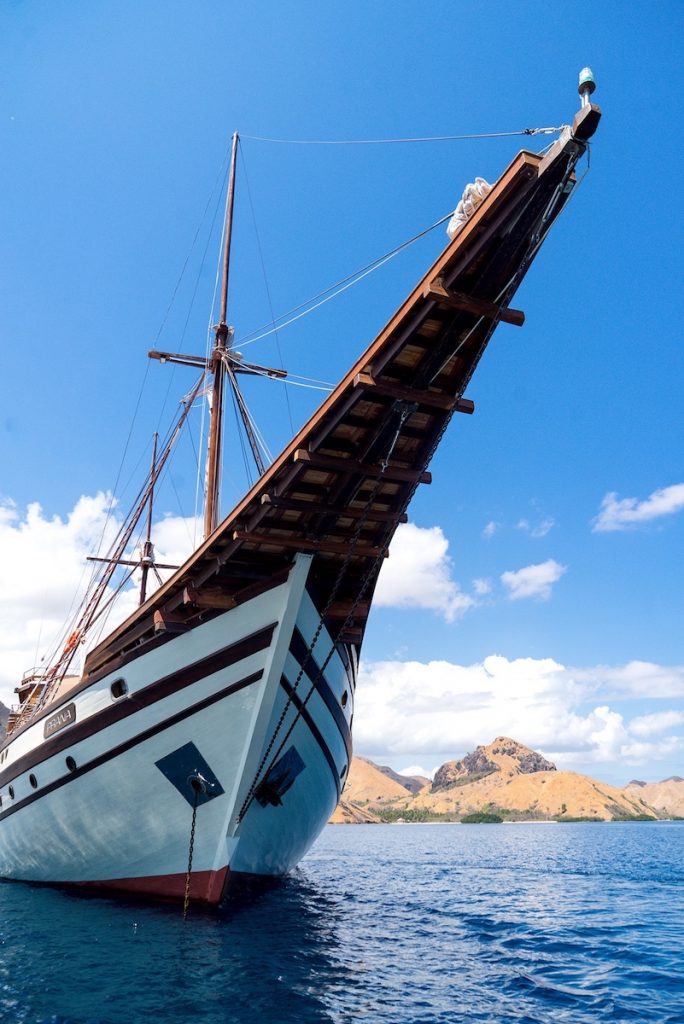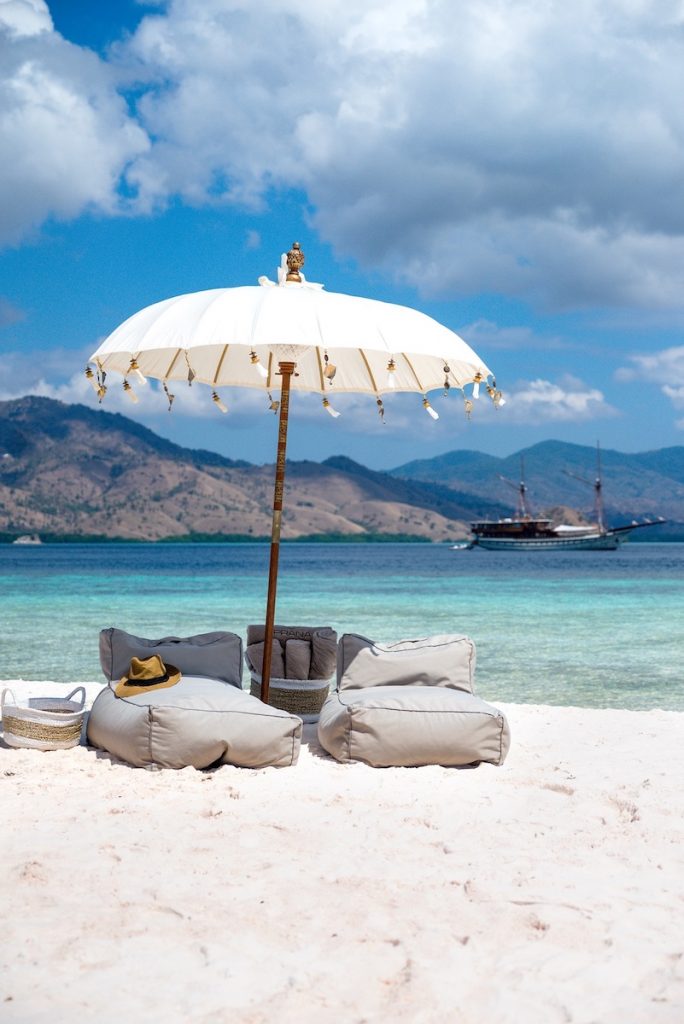 The Banda Sea has been called an underwater playground for divers with its full body of marine life and bounty of dive sites. Shark diving with hammerheads is particularly popular and you might even catch a glimpse of the elusive thresher shark that roams the blue reefs.