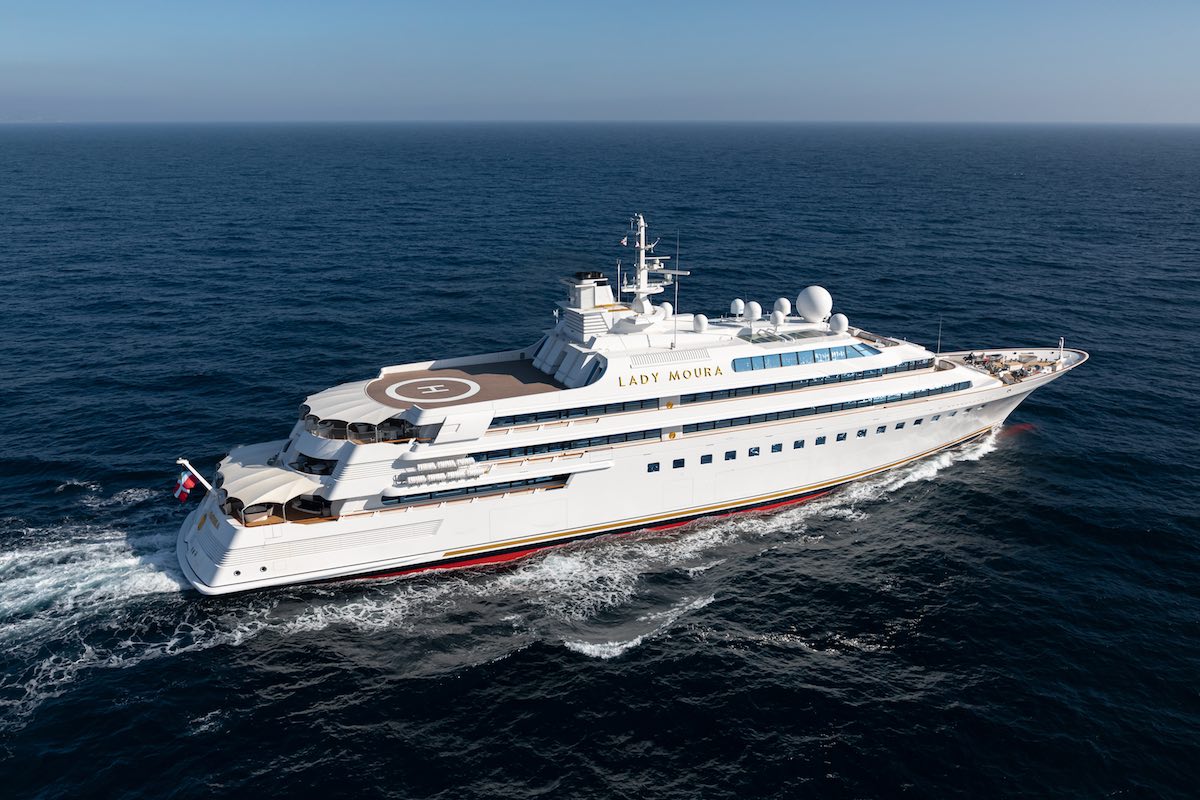 The superyacht industry emerged around three decades ago, when German ship-building company Blohm+Voss introduced the impressive 105-meter motor yacht, Lady Moura, to the public. Like a mansion at sea, this vessel, with its Luigi Sturchio-designed interiors and innovative seven-deck construction, shattered previous notions of what a yacht could be through its unmatched elegance and extraordinary scale. The ship was built to house dignitaries and statesmen, its high-end amenities and private spaces making it a perfect getaway for the world's elite. A year and a half ago, however, Lady Moura's owner placed the superyacht on the market, and in a swift 554-day turnaround, it sold in-house for a record 125 million dollars: the largest superyacht sale by a broker since 2019.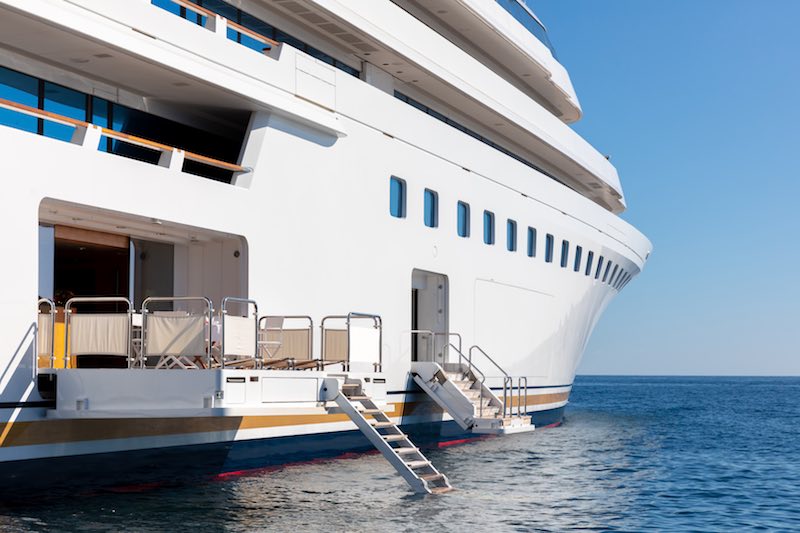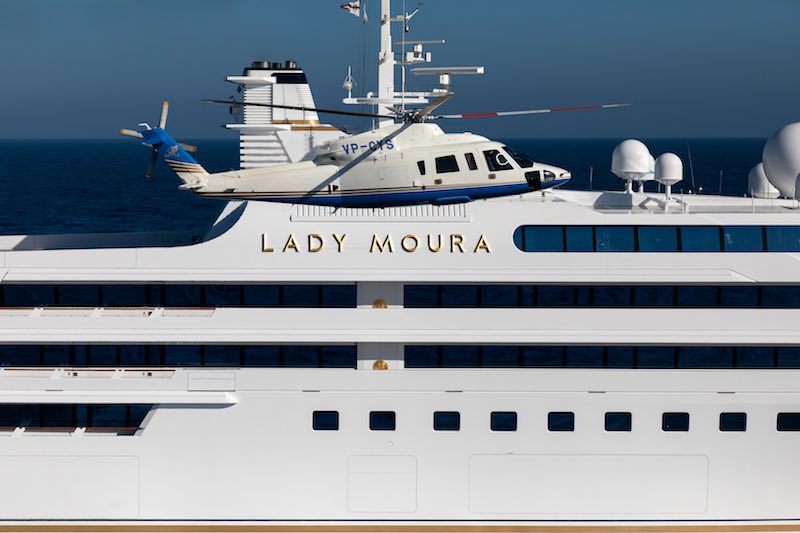 Lady Moura's new captain is now in command of a piece of boating history. In 1990, it became one of the first yachts to feature a beach club area and a hydraulic fold-out balcony, innovations that would later become standard fare for the industry. The vessel's wide 18.5-meter beam allowed for spacious interiors, much larger than preceding models of the time, and its splendorous family residence area has inspired shipbuilders to up their game and produce even more lavish maritime living quarters. Despite its exquisite reputation, many of the ship's innermost rooms are a mystery, their designs and layout having never been fully disclosed to the general public. This sense of mystery only makes the vessel more intriguing; when it appeared on the market last year, the yachting world went wild with speculation about who the next lucky owner would be.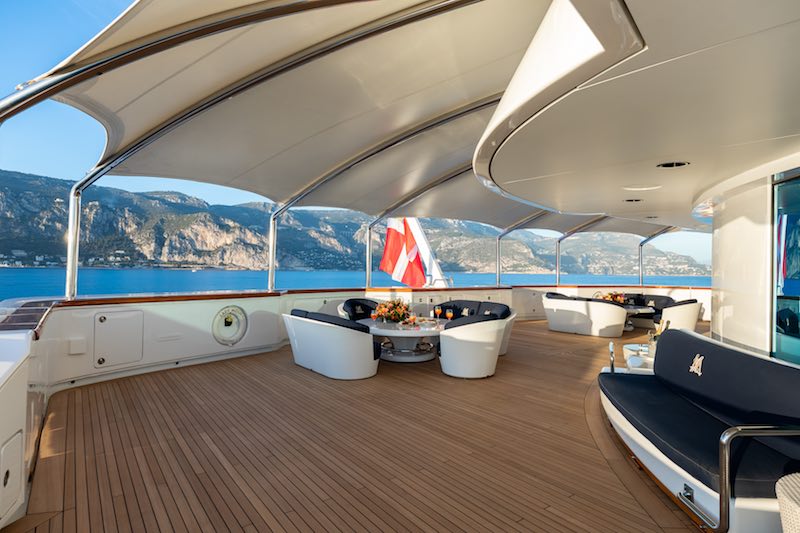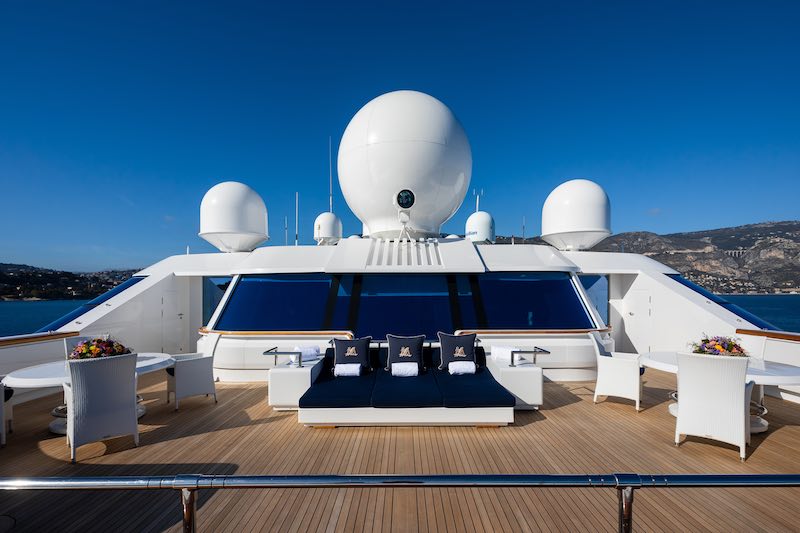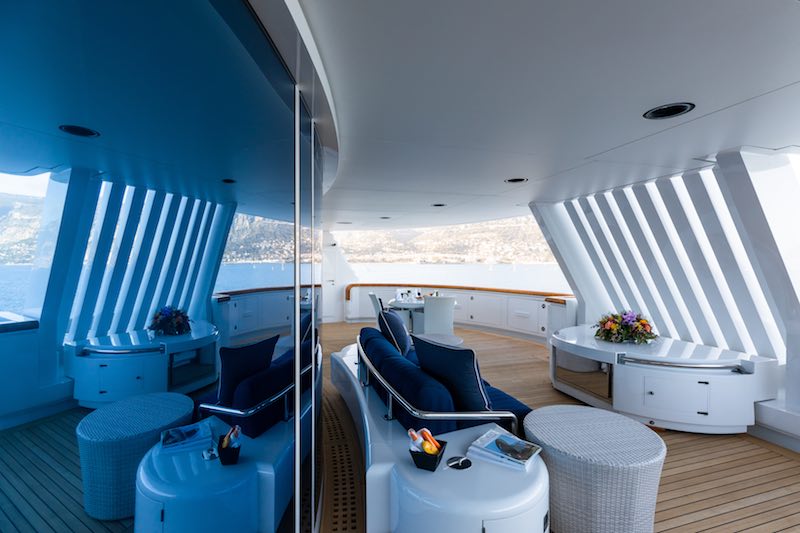 In addition to its sporty exteriors and sleek architecture, the yacht presents an array of high-end features that have stood the test of time. Onboard, passengers will find a swimming pool, flanked by a shady lounge area, and deck after deck where seafarers can spread out and soak up the sun in style. The vessel's dining area looks fit for a king, with a long table that stretches from one end of the room to another—ideal for a feast with close friends. Some rooms, like the ship's office, are accented by vaulted ceilings, while others, like the saloon, feature marble and mosaic flooring, a look that is positively palatial. The fact that most spaces come with windows tall enough to fill each room with natural lighting but modest enough to maintain a sense of privacy demonstrates how much thought went into this innovative craft's design. One doesn't have to search high and low to see why Lady Moura turned the tides of the yachting lifestyle decades ago.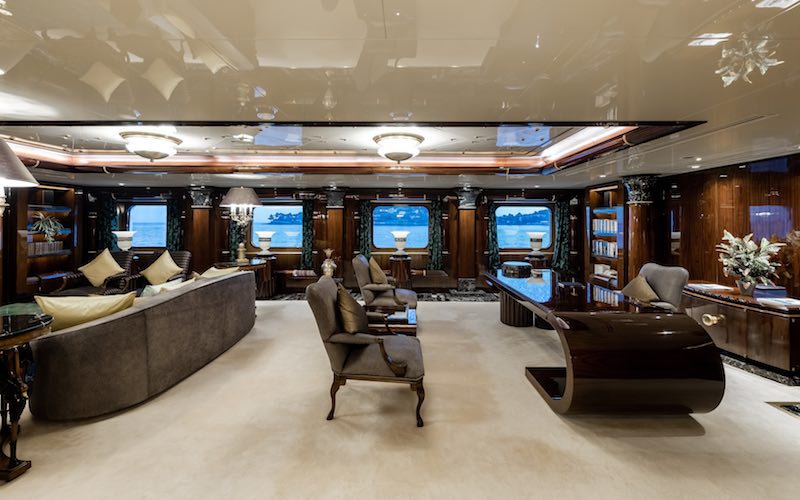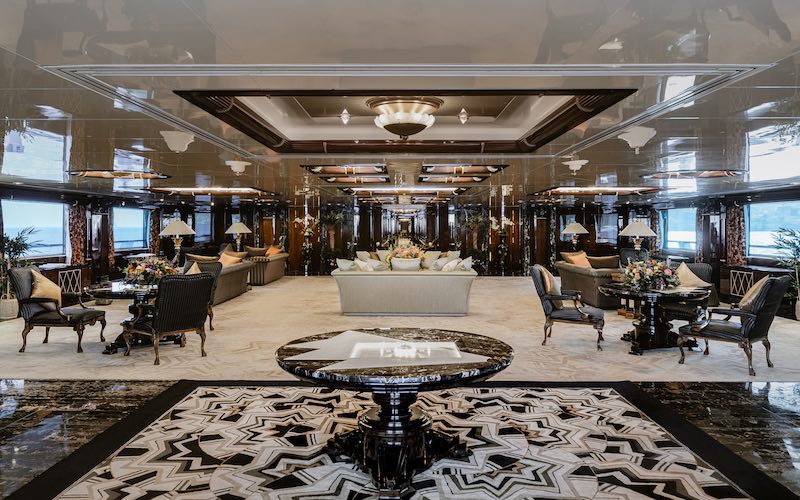 30 years after she set off on her maiden voyage, Lady Moura is still turning heads, shattering records, and rocking the entire boating industry. This most recent sale, engineered by yachting company Camper & Nicholsons, represents just one chapter in the storied life of this iconic vessel, which continues to stun with its sophistication and timeless flair. The ship's staggering price tag only underscores its desirability—maturity and majesty wrapped into one magnificent vessel.