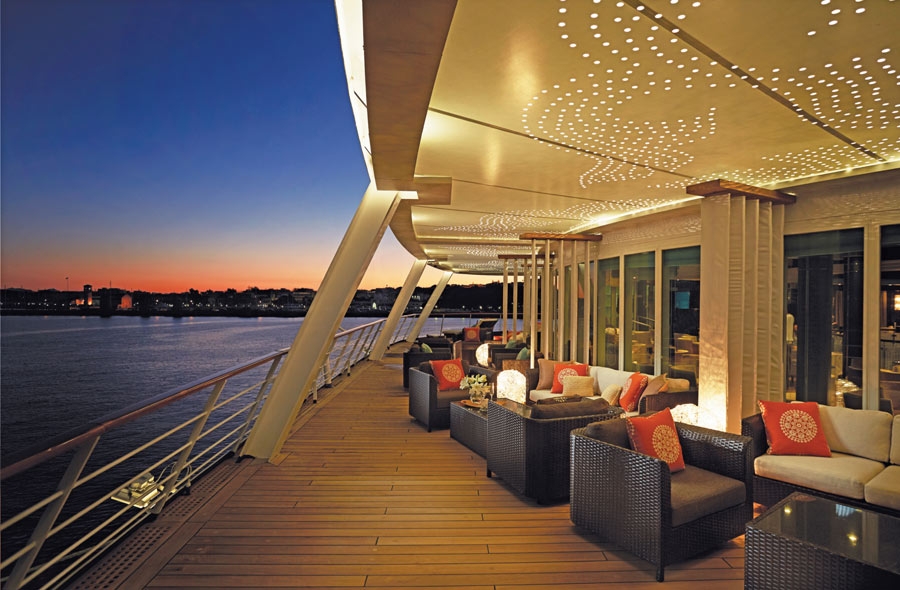 Not all of us can afford a yacht. And even those who can sometimes don't want to deal with hassle of maintenance and upholding the necessary crew. Yet we all want to travel the seas.
That leaves us with few options. Typically, the problems with cruises are the lack of personal care, the crowds, and the cramped rooms. But with all-inclusive Regent Seven Seas Cruises, every room is spacious, every amenity is lush, and the level of personalized attention far exceeds what we've come to expect from a major cruise line. Regent is cruising the way it was meant to be.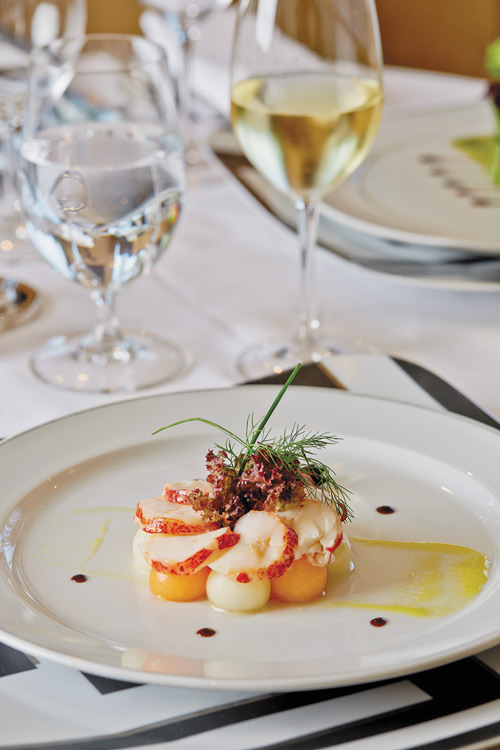 The difference is apparent from the moment you step aboard. The Regent staff goes out of their way to cater to your every need. If you can imagine it, they can accommodate it. Furthermore, Regent boasts an unbelievable staff-to-guest ratio of 1 to 1.5, and their gorgeous ships only host between 490 and 700 guests.
This means no waiting in lines and no bumping elbows at the restaurants, lounges or casinos. Everyday throughout the course of your journey you will notice and appreciate the difference in privacy and attention.
Whether you stay at a 300 or 4,000 square-foot suite, your room is guaranteed to be plush and luxuriously-appointed. Each room has either a king-sized or twin Suite Slumber beds with luxurious European linens and duvets. And 97 percent of the rooms on a Regent cruise feature a private balcony. You feel the difference in quality between Regent and other lines every time you step foot in your room. There's also an insuite, personalized full-liquor bar set-up and a mini-bar that is replenished daily with complimentary soft drinks, beer and bottled water.
You'll also notice the difference in the quality of dining and entertainment aboard a Regent cruise. You may choose to dine wherever and whenever throughout the course of your journey. Whenever the mood strikes, you simply request a table at Compass Rose or the Prime 7 steakhouse and the maître d' promptly seats your party. Savor fresh local produce, dry-aged prime meats, fish, and seafood from international markets. Menus at the flagship Compass Rose change daily, offering a diverse array of Continental dishes, and the refined Prime 7 offers world-class cuts of meat in an elegant setting.
Every Sunday you are privy to an exquisite champagne and caviar brunch at La Veranda or at Compass Rose, and there are frequent vintage wine and artisan cheese tastings. The spacious pool deck offers gorgeous views of the surrounding seas, and there is a sumptuous library stocked with fine literature. Another one of the things that sets Regent apart is the amount of educational enrichment one receives onboard their cruises. You can listen to an esteemed guest lecturer discuss Roman history, or gain exclusive insight into world affairs at the hand of former ambassadors, politicians, and other notables through Regent's partnering with the Smithsonian Institute.
In the evening you can enjoy such incredible entertainment as Cirque-style acrobatic performances, mind-blowing cabaret shows, and full-scale Broadway musical revues — each accompanied by the nine-piece Regent Signature Orchestra. Engage in an intellectual conservation with fellow global travelers or savor the aroma of an imported cigar from the humidor in the plush and totally secluded Connoisseur Club. And the legendary Canyon Ranch SpaClub is full of luxurious and pampering treatments designed to induce maximum relaxation.
With cruises literally all across the globe (including an unbelievable 128 night journey across the world which departs in January 2016), Regent has an adventure for everyone. So even if you're not lucky enough to own your own yacht, you can feel just like you do.