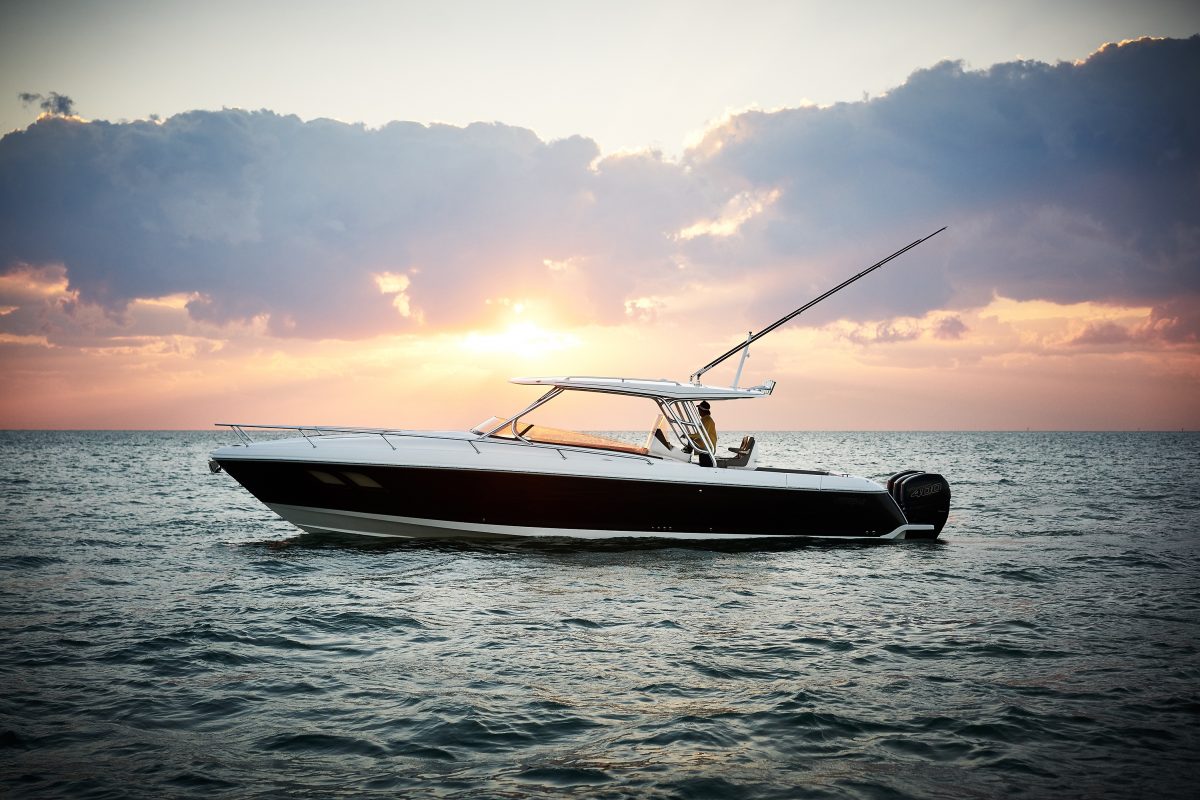 Introducing the Intrepid 407. Built by Intrepid Powerboats. Inspired by our customers.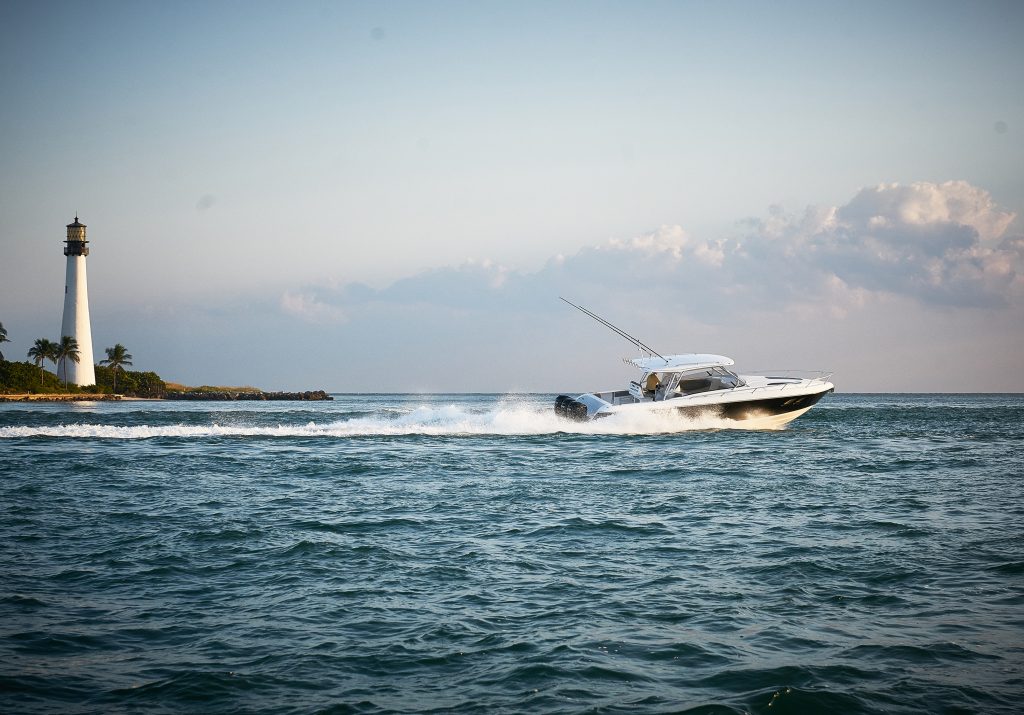 The Intrepid 407 is the ultimate blend of comfort, power, and style. The result is one of the most innovative boats on the water today. And while we'd like to take credit for all of it, this boat was inspired and designed from the ideas and comments received from Intrepid customers themselves. The 407 is handsomely equipped with thoughtful and innovative features from bow to stern. In the foredeck, a longer topside makes the boat look 5 feet longer, sexier and sleeker.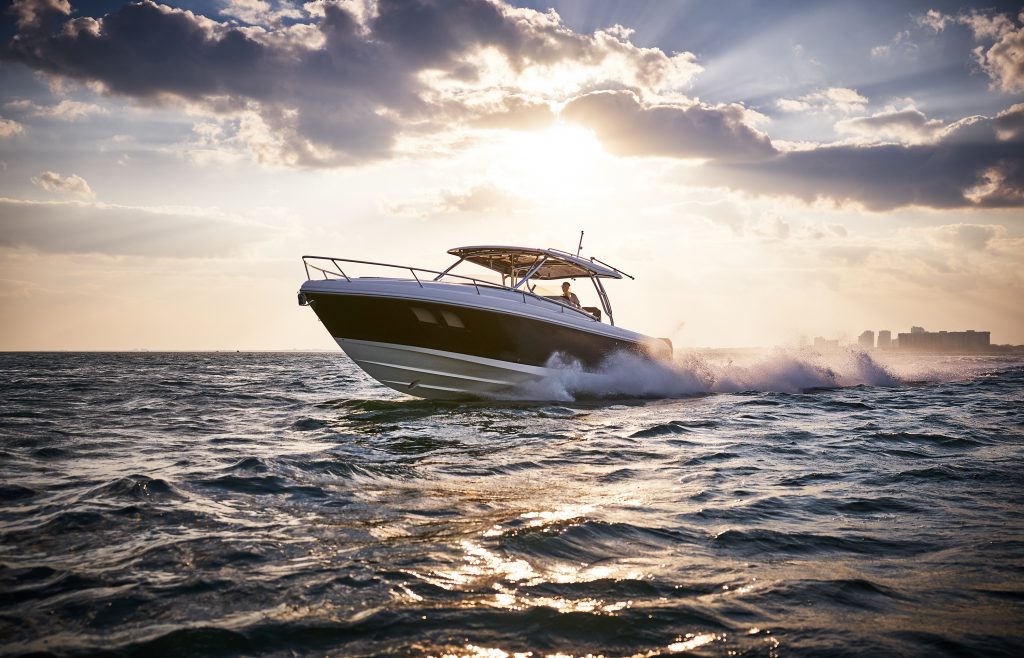 The upper skylights are positioned in the topsides instead of the corners and extend considerably to invite more sunlight into the beautifully appointed cabin. A cabin featuring built in upper storage cabinets on both sides for optimum space while rich, warm finishes such as Obeche veneer and other high-end surfaces were pulled in from the 410 Evolution.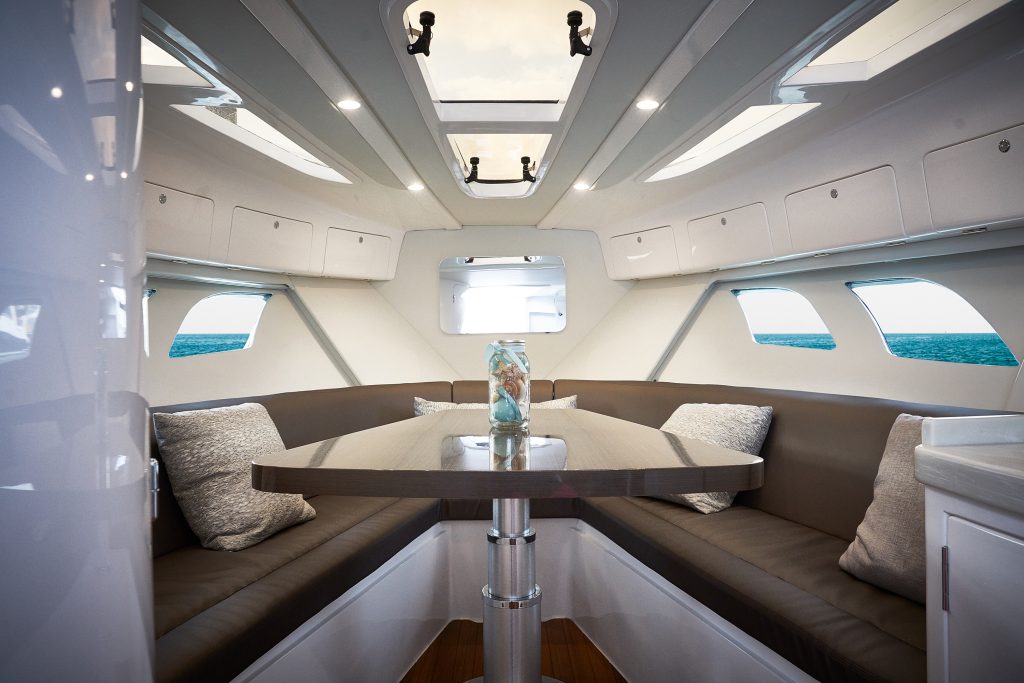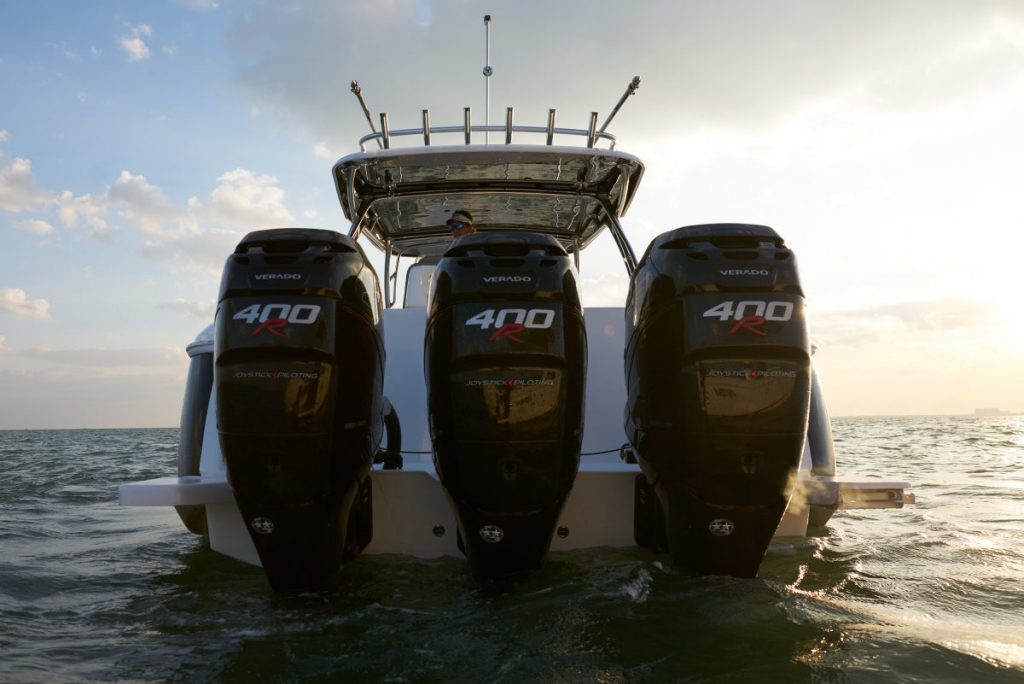 In the cockpit, a hydraulic platform in front of the helm seat raises up 4" at the touch of a button to easily adapt to the height of any boater. Take a few steps back to the aft most part of the cockpit and you'll discover a folding rear seat totally integrated into the deck.  To top it all off, a new hardtop gives the 407 a bold, stylish profile.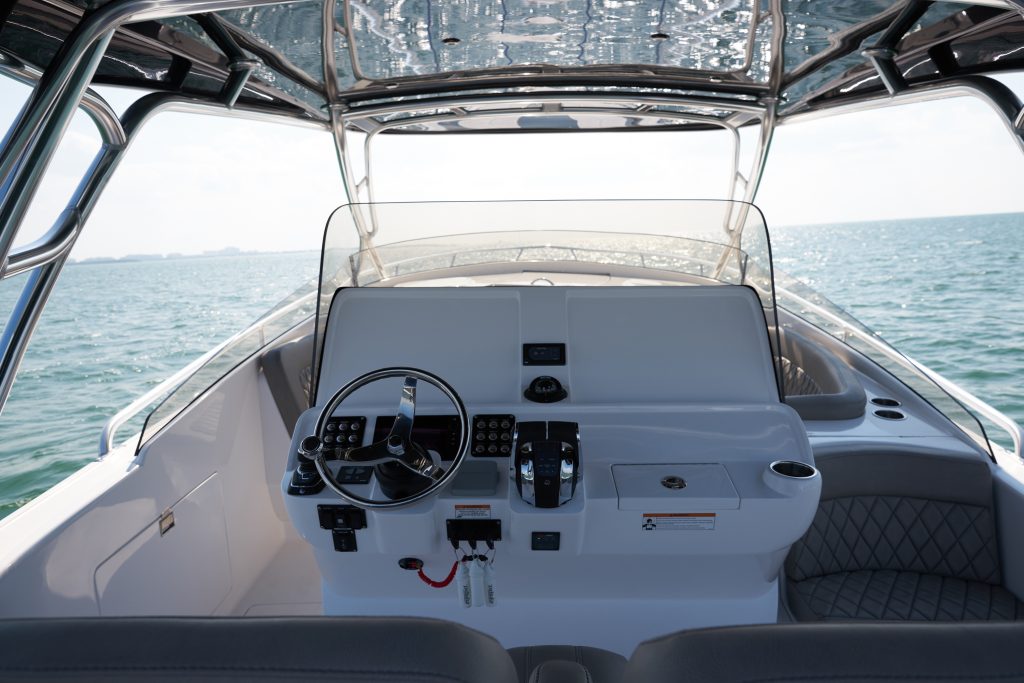 So grab a bottle of your finest champagne and get ready to christen the new Intrepid 407. Because, thanks to the recommendations of Intrepid customers, this boat redefines what a day boat could be, can be and will be. Learn more about the Intrepid 407 at intrepidpowerboats.com.