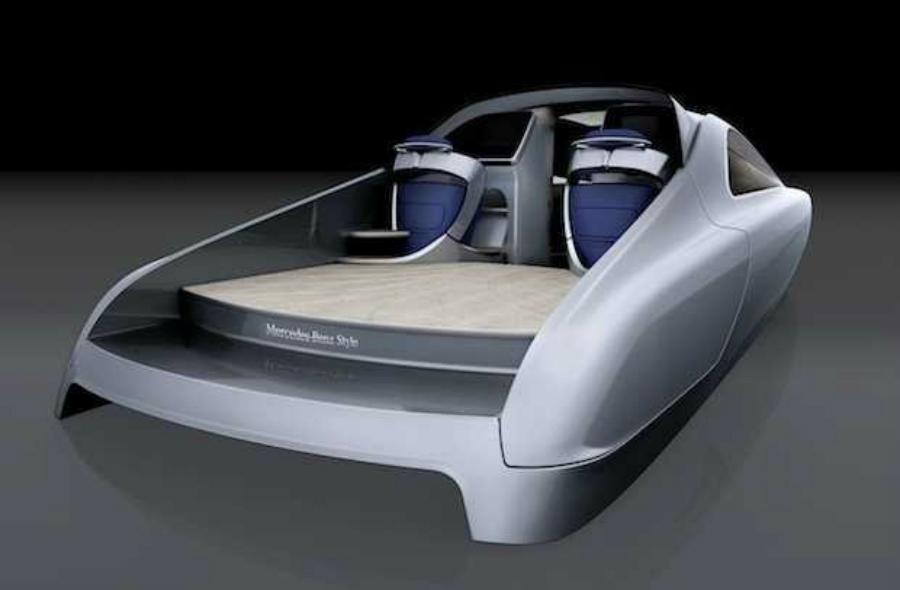 The Silver Arrows Marine's Granturismo yacht tender concept has reached an important new milestone in its development, with the signing-off of the final design.
The design encapsulates all the radical new thinking behind the project in a yacht of exceptional looks with an innovative layout and never-seen-before features. The debut Silver Arrow brings a new elegance and dynamism to motor yachts in the 14m class thanks to Silver Arrows Marine's design partner, Mercedes-Benz Style.
"With Mercedes-Benz Style we really have made the first Granturismo of the seas, as one look at the finished design will confirm," said Silver Arrows Marine Chairman Ron Gibbs.
"There will be nothing else like it on the water with such beauty and so many innovations. It will have everything that people expect of a luxury yacht bearing the Mercedes-Benz Style name." The design freeze comes after 12 months of intensive work to test and validate every aspect of the yacht's functionality and performance. From the start of the project, development has followed the same methodology used in the automotive industry, with clay models and rigorous testing of prototypes.
Ron Gibbs added: "This process has taken time but by following automotive prototyping practices we can be sure all crucial development has taken place before production begins, not after, as is often the case with motor yachts. We go into the next phase leading up to production confident of achieving our aims."
The Silver Arrows Marine Granturismo superyacht tender realizes the dream of a team of marine industry specialists with backgrounds from superyachts to Formula One motor racing. All share a passion to build a "clean sheet" 14m motor yacht that relies on blending marine and automotive technologies to make "a small motor yacht built like a superyacht".
The Silver Arrows Granturismo Granturismo yacht tender concept has an open-plan cabin offering unprecedented space, light and flexibility for the boat's size. Unique features include unhindered access to the water from a "terrace by the pool" and a unique rear seating arrangement, maximizing relaxing space. Inside and out, the design, detailing, materials and colourways are more familiar from a luxury car than a yacht.
"Our motor yacht is about comfort and functionality in every detail," added Ron Gibbs. "In this we follow the lead of the most recent range of Mercedes-Benz models – some of the people who worked on these cars are also working with us on the new yacht, including Gorden Wagener, Head of Mercedes-Benz Design."
Further details of the finalized design and the next update on the Granturismo yacht tender concept's journey from dream to reality will be presented at the Monaco Yacht Show (25-28 September).