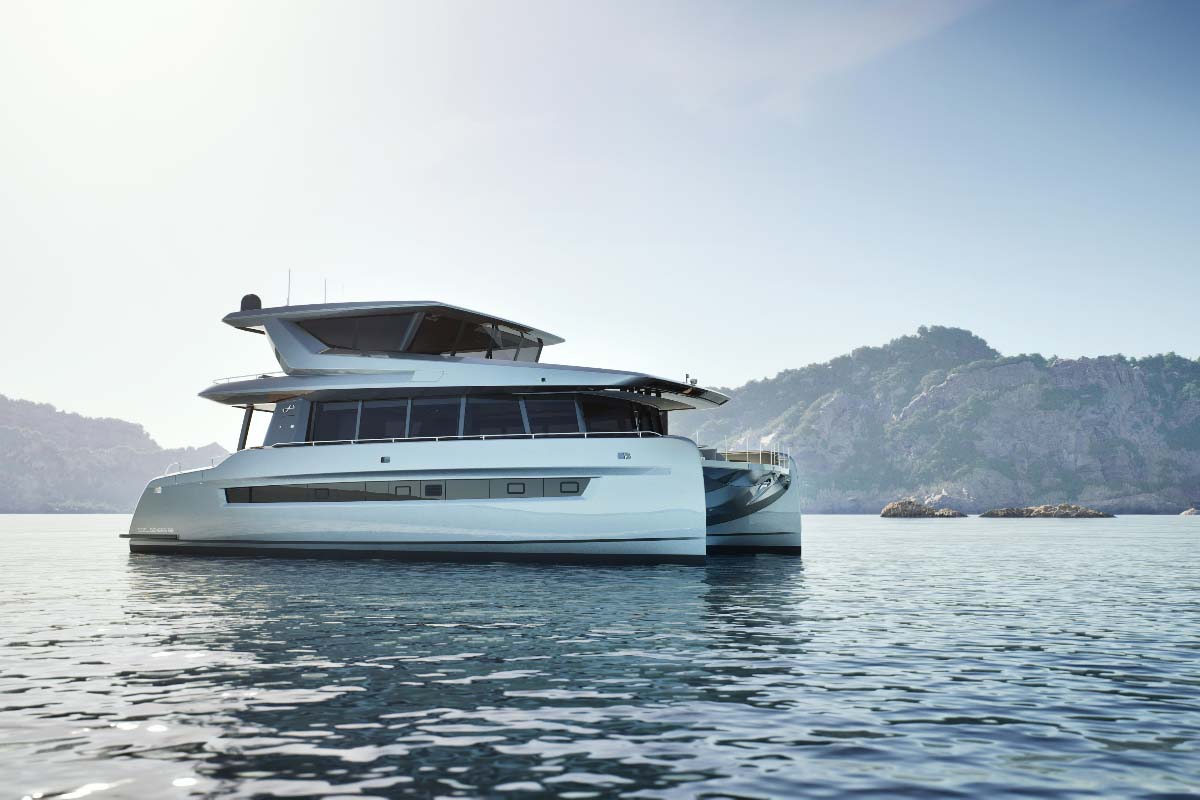 The SOEL Sense 62 is SOEL's newest trans-ocean, zero-emissions vessel, offering the ultimate green yachting experience. It's the culmination of SOEL's 16 years of experience with naval solar electronics. The SOEL Sense 62 is fully solar-powered, and completely silent. When you're cruising on a yacht on the open ocean, tranquility is king.
The SOEL Sense 62 has 42 solar panels on its roof, which generate up to 18.5 kWp of green energy. The ship is 18.8 meters wide and 10.8 meters tall, and its frame an array of elegantly sculpted glass and metal. Its cruising speed is 10 knots and its maximum speed is 14 . Technologically inclined captains will be able to pilot the boat from a secure app on their cell phone.
"We are deliberately targeting a new generation of owners and combining the trends towards catamarans and yachting that is as environmentally friendly as possible." This is the goal set by Adrian Soos, CA broker at Ocean Independence.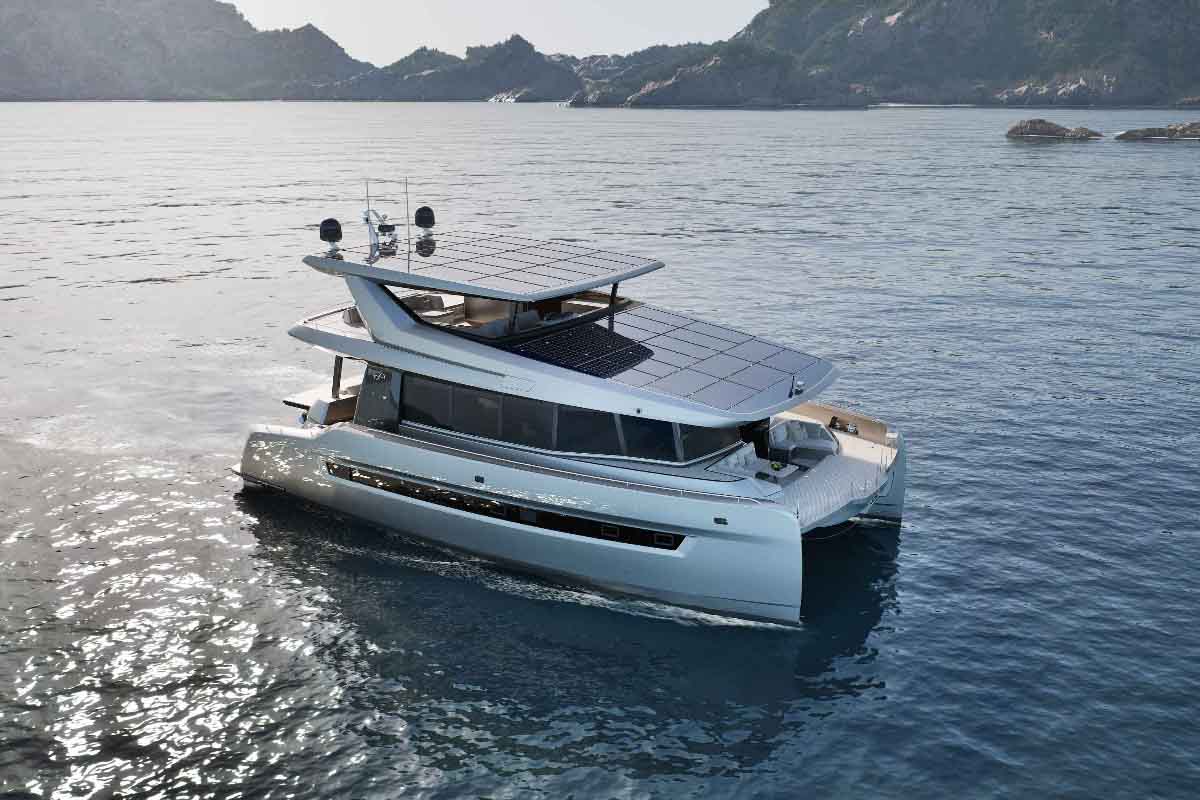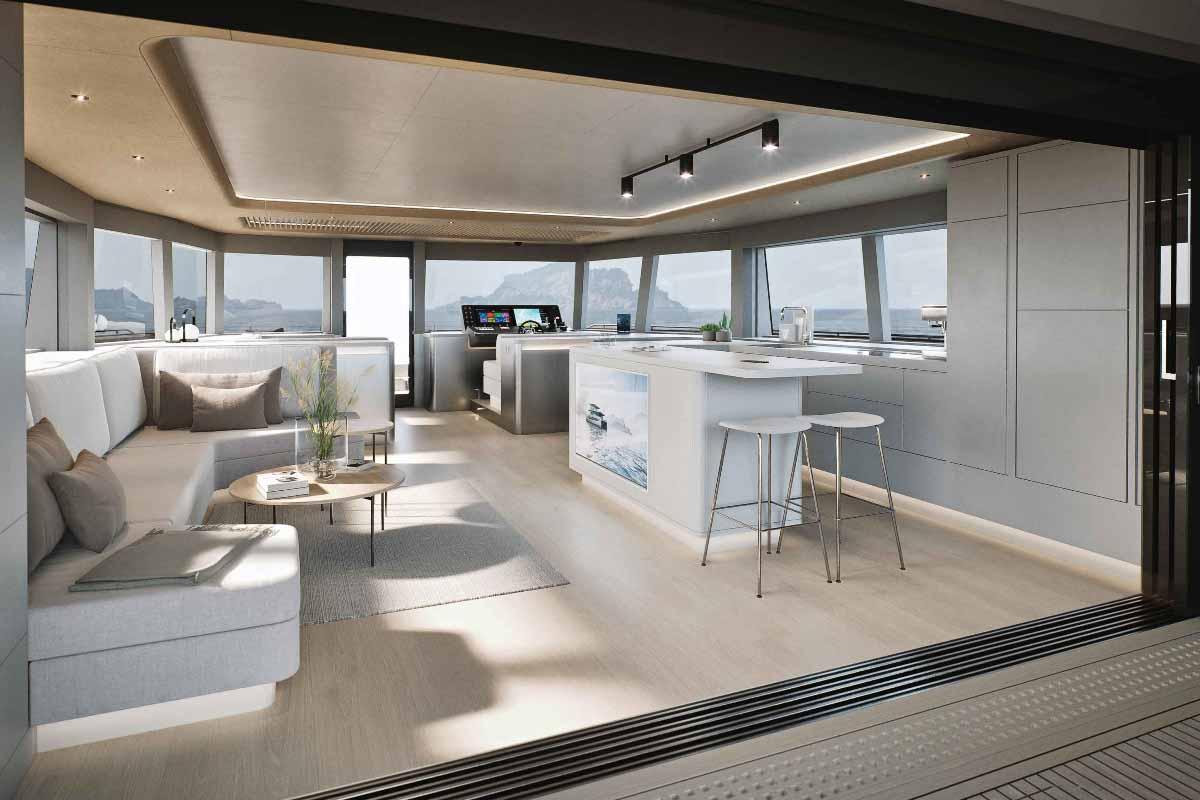 Though the SOEL Sense 62 is slimmer than its predecessors, it still offers ample deck space. Glass guardrails line the smooth edges of the boat, creating perfect angles to gaze at the horizon. The hand-crafted balcony on the main floor gives you a panoramic view of the boat's surroundings. The sea is your backyard!
Fiberglass fits snugly all across the boat's sleek metal frame, only separating at the full beam sliding door. Once inside, the layout of the boat's interior is up to your imagination. SOEL has taken great effort to improve the customizability of their fleet. The standard model of the SOEL Sense highlights its minimalistic interiors. However, this vessel comes in separate private and charter versions, which both have slightly different layouts. SOEL will allow you to make minor adjustments to the layout before purchasing.
You and your guests will have ample deck space and hotel-like accommodations. The SOEL Sense 62 boasts a spacious owner's cabin and two VIP guest cabins, each housing a queen-sized bed. It also features a kid's cabin with three beds. Each cabin has its own bathroom. The crew cabin, which houses 2-3 people, has its own access to assure both comfort and privacy.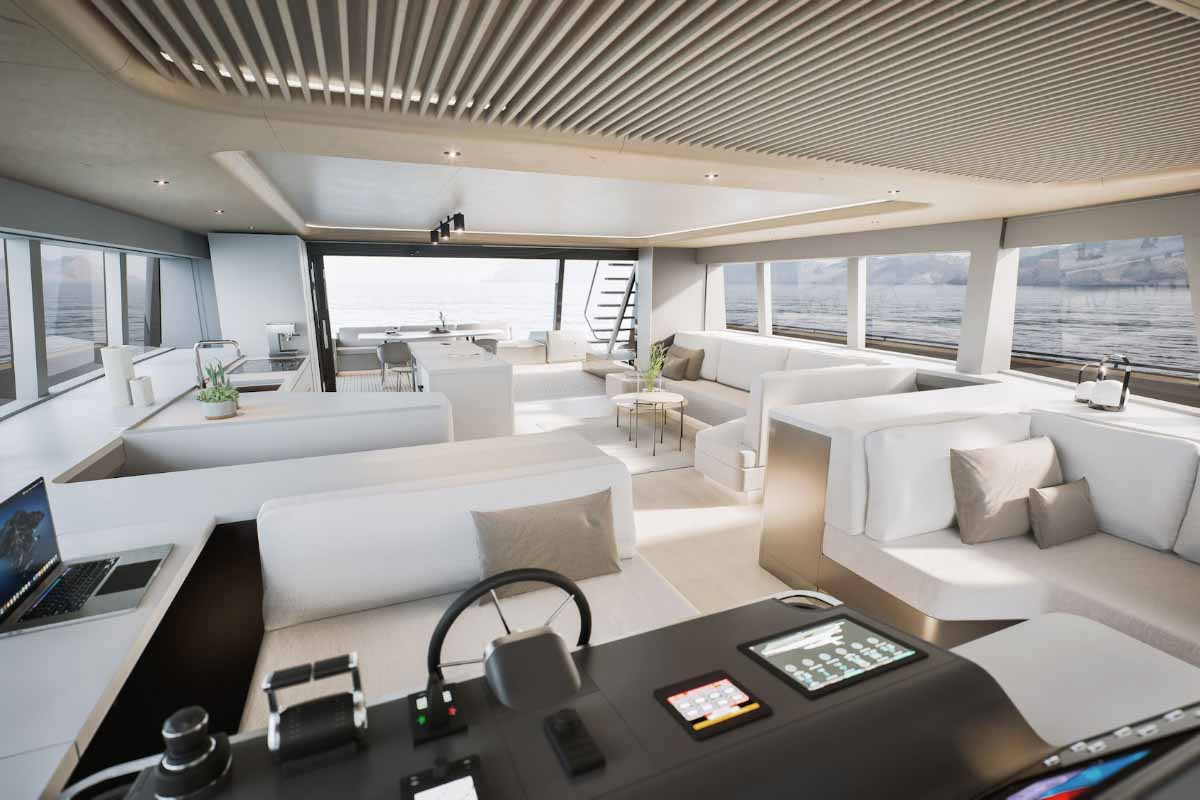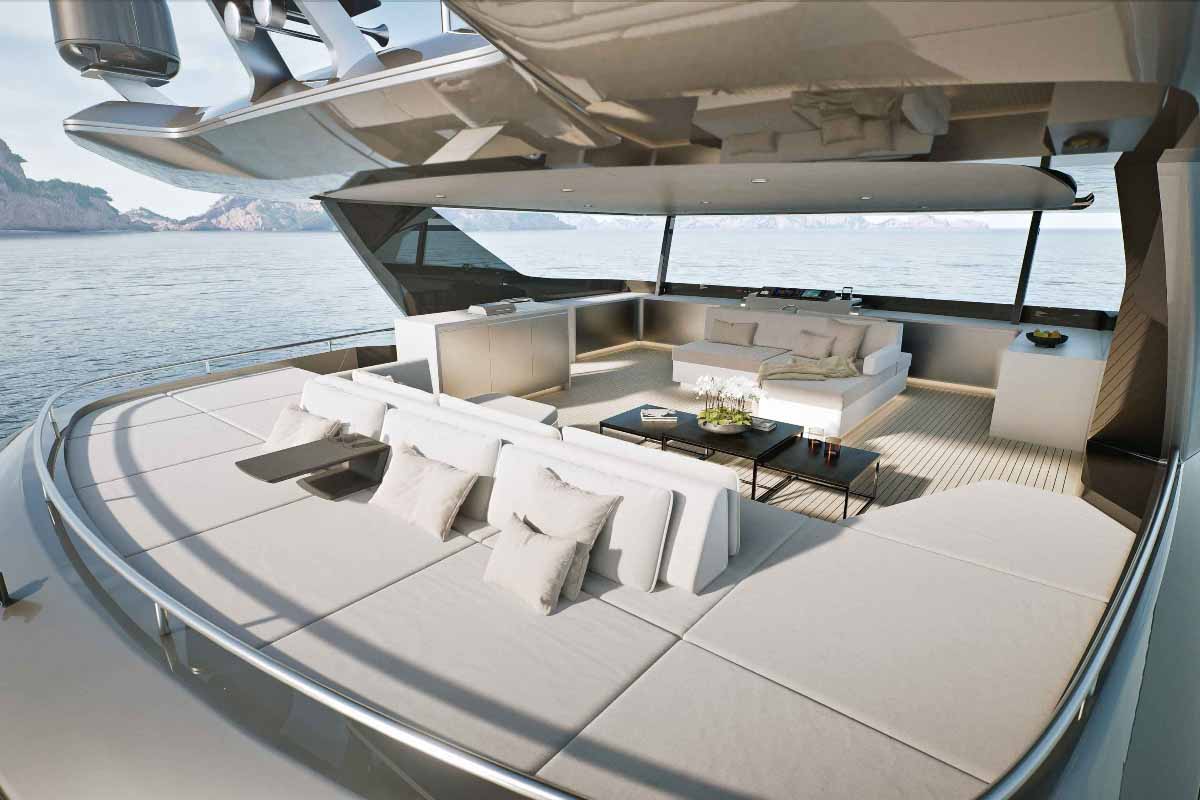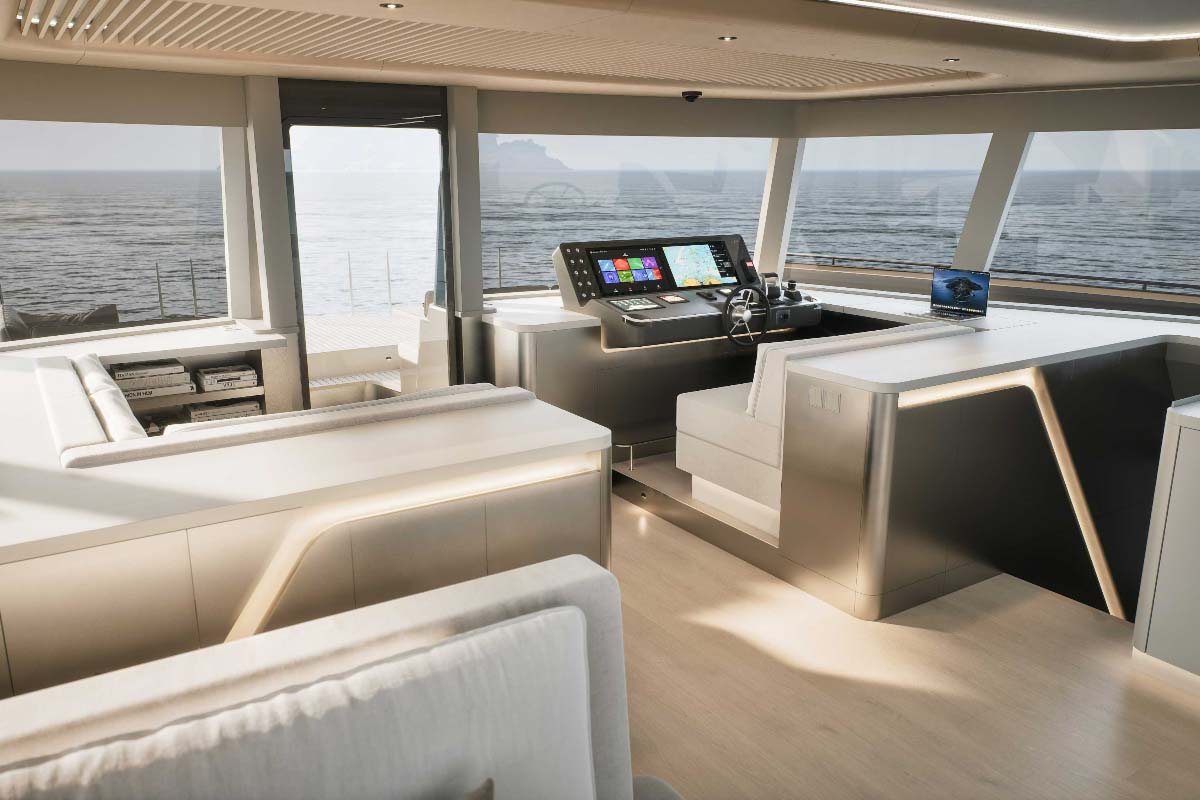 SOEL stands for "solar electric" and their boats produce zero CO2. The operations cost of their electric vehicles is up to 20% less than a boat with a traditional engine. Once your boat needs maintenance, SOEL's team will travel to you and make the necessary adjustments.
A team from SOEL will be present at the Palma Superyacht Village from April 27th-April 30th. Make an inquiry today.