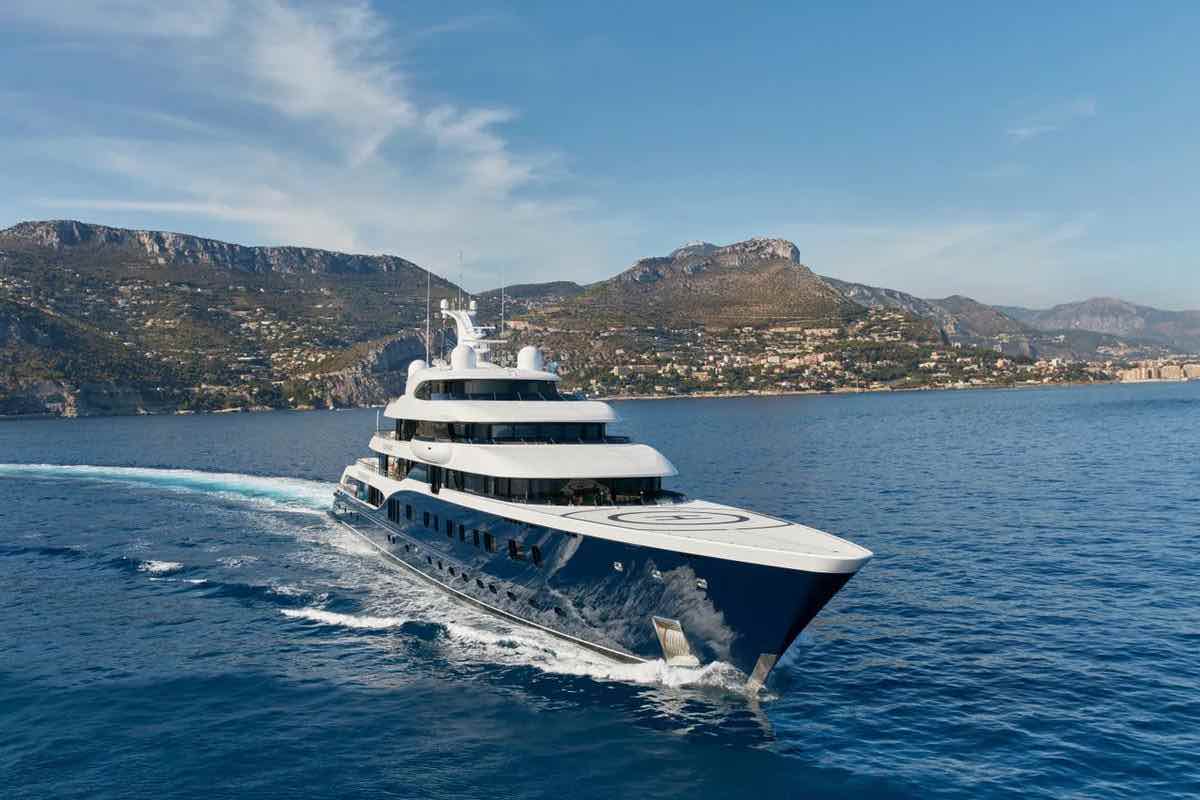 Bernard Arnault, rumored to have been the third richest man in the world, owns one of the grandest yachts at sea. The impressive superyacht boasts a vast interior and eye-catching aesthetic that make it notable on any list. Mr. Arnault is the CEO of the French luxury goods company LVMH (Louis Vuitton, Moet, Hennessy) and has caught the attention of yachting enthusiasts with his exceptional seabound treasure.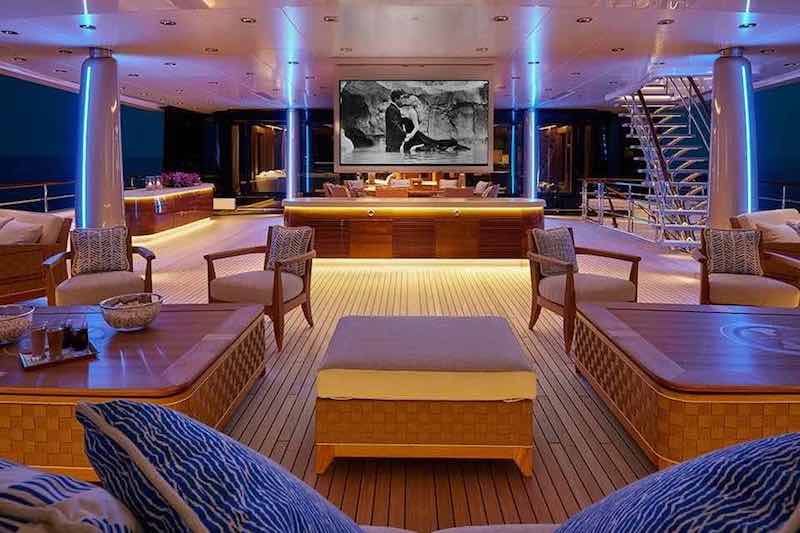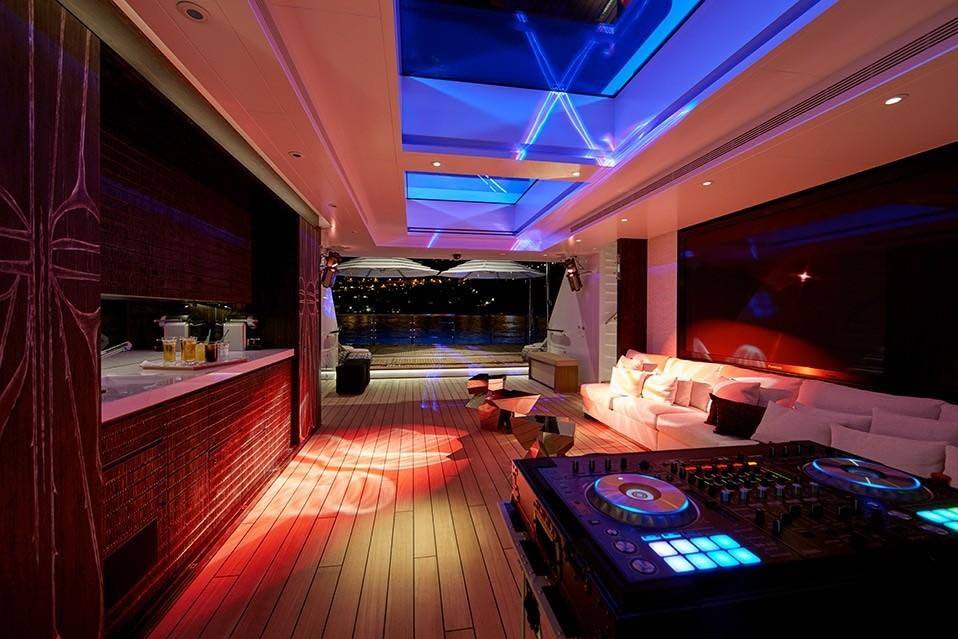 In 2015, the high-end yacht builder, Feadship, built the $150 million superyacht. Mr. Arnault purchased it, and named it Symphony, a musical metaphor for the billionaire's undisturbed ocean getaway. It ranks in the top 50 of biggest yachts in the world measuring roughly 333 feet with a max speed of 21 knots, so it's no wonder that it continues to catch stares wherever it's docked.
On top of that, the elaborate interior makes this sizable structure stand out from the rest. Zuretti Interior Design, a French studio specializing in luxury superyachts, took on the task of perfecting it. The artisan space was inspired by residences in Bali and Thailand. The walls and floors were covered in light wash wood panels that suggest a hint of 'upscale tropicale'. Meanwhile, neutral furniture with gold decor tells a luxe story. On the outside, she has a clean navy blue trim close to sea level that draws the eye to her bright white finish.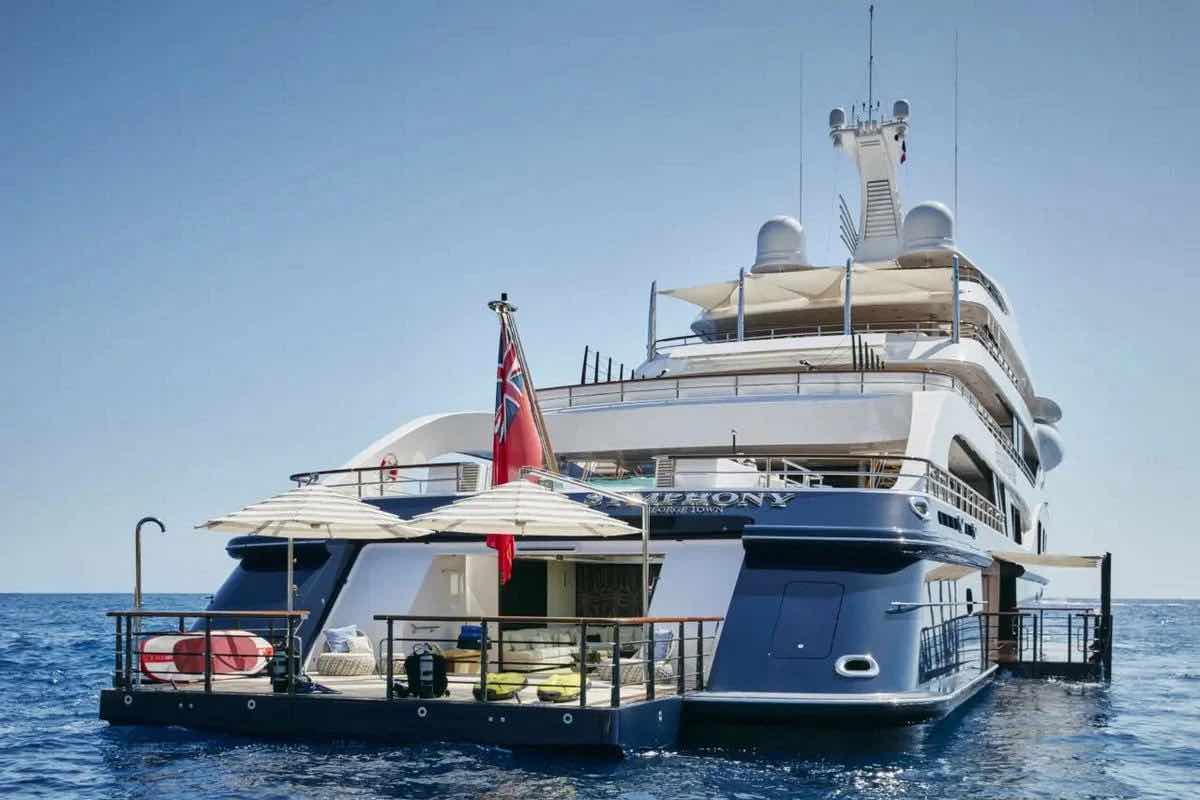 This stunning yacht can house nearly 20 guests and has space below deck for a crew of 38. The glamorous owner's suite includes a private deck with access to an intimate sauna experience and even better views.
This mega yacht has no shortage of amusements. The aft deck has an incredible glass-bottom pool while the bow is taken over by a sleek helipad. A fully-equipped gym also resides here along with a pop-up golf tee. Toys in tow include inflatables, a slide, jet skis, and sea bobs.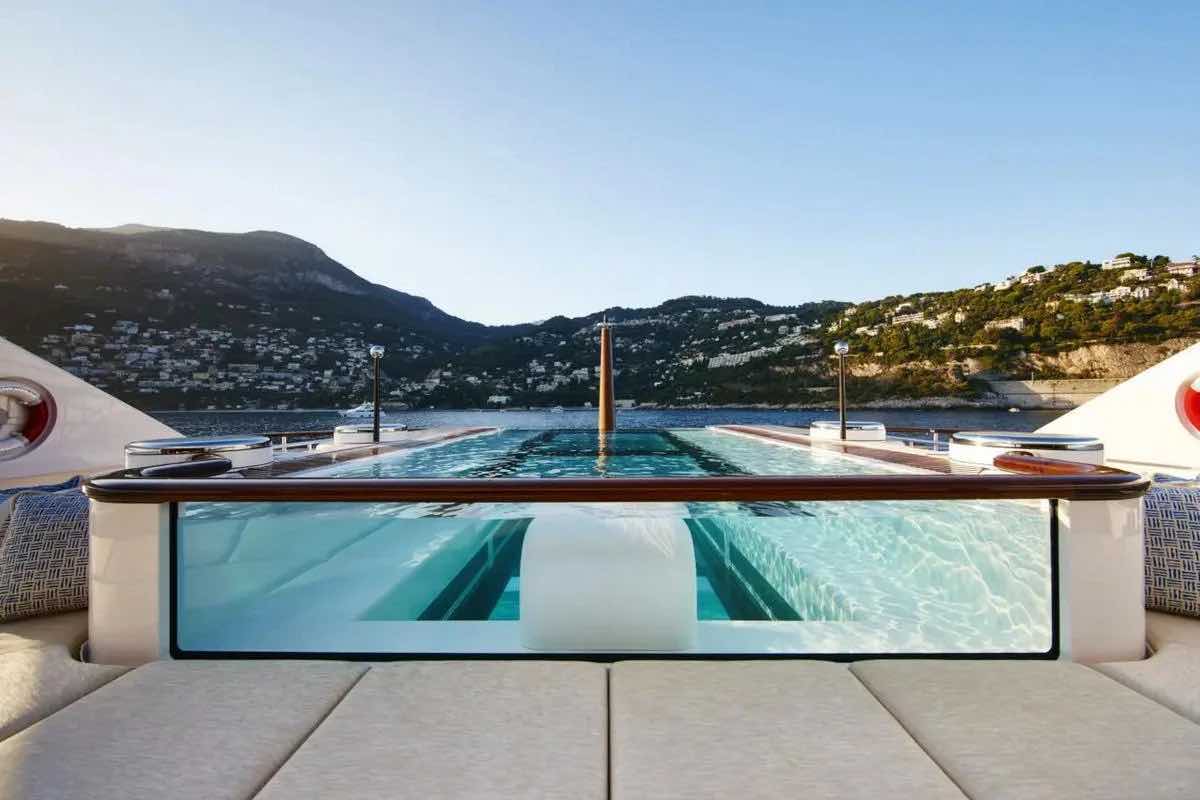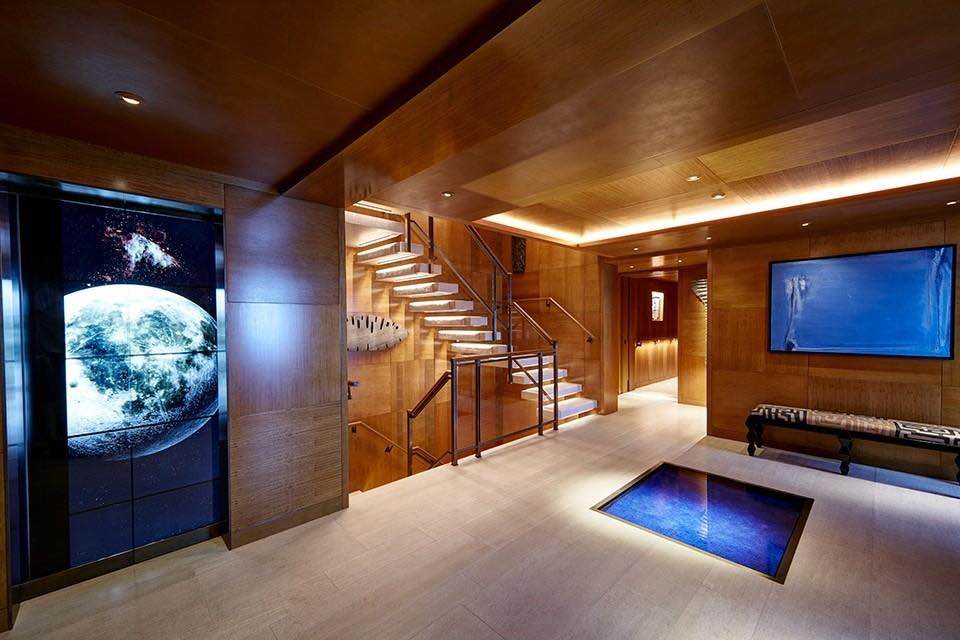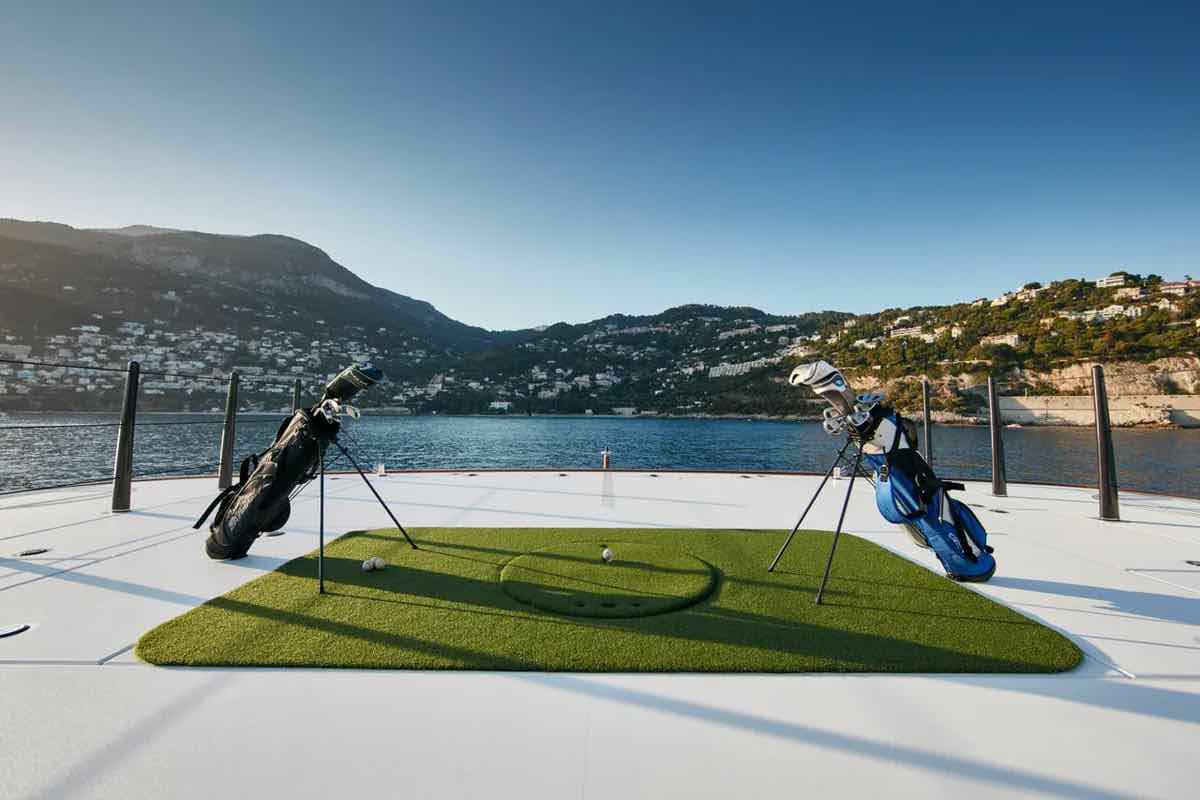 Last we heard, the billionaire's not chartering his vessel, but his own personal guests will take interest in some of the unique features. Those curious about the mechanics behind the craft can have a museum-like experience on board with access to a massive display that tracks speed, rpm, and even allows a glimpse at the underwater camera.
Mr. Arnault has connections in the industry, but he remains quite private amidst it all. Not only is he a shareholder in Dior, but he owns the yacht shipyard Royal Van Lent where his yacht was built. His wallflower behavior spurred his desire to trade in his private jet, but thankfully, Symphony encompasses the calm that he continually seeks. It's doubtful he'll part ways with her anytime soon.