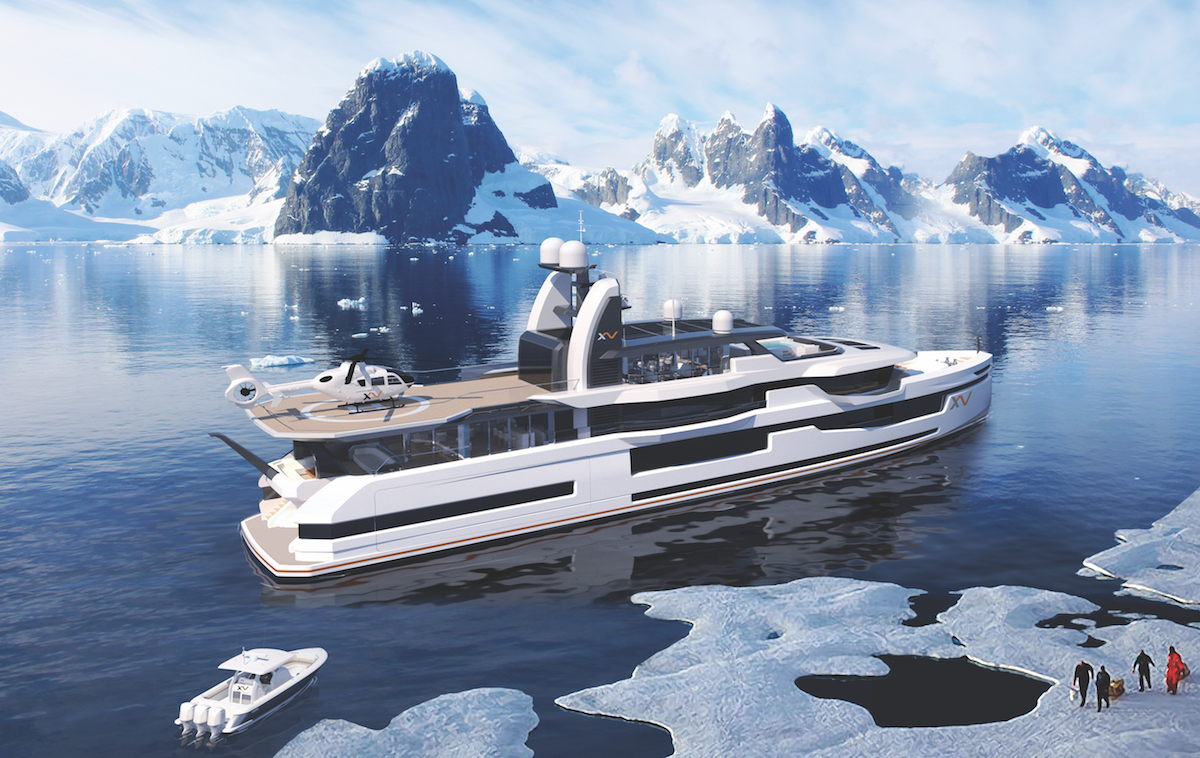 A new crop of true explorer yachts marks the dawn of a new era in remote cruising. Share pristine, far flung destinations with family and friends in privacy and security. This standard of long-distance offshore cruising in complete autonomy has never been a viable option, until now. Fresh from the prestige yacht show circuit, here are our illustrious finds of the most exceptional yachts for sale and yacht concepts for 2020.
Heesen and Winch Design – Xventure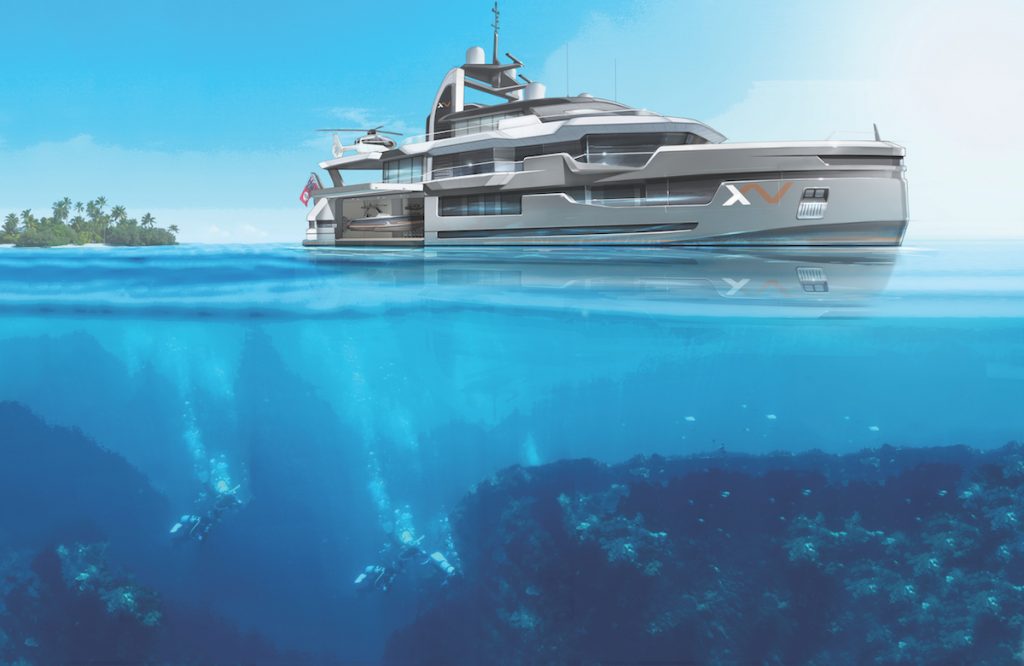 Seven-star luxury is on full display in the new Xventure, Heesen's collaboration with renowned British studio Winch Design. Formidable talents united, they've created the ultimate explorer yacht, conceived to take adventurous sailors to hedonistic nautical heights in high style. These days, yacht owners expect higher degrees of efficiency, and the Xventure delivers in spades courtesy of the FDHF hull design. An optional hybrid propulsion system reduces fuel consumption, noise and vibration.
Built to the highest Lloyds Classification and safety standards, the Xventure will be capable of extended offshore passages unheard of a generation ago. An impressive cruising range of 5,000 miles (with even longer range as an optional extra) enables her to reach remote inlets and bays, and to remain on station longer than the competition.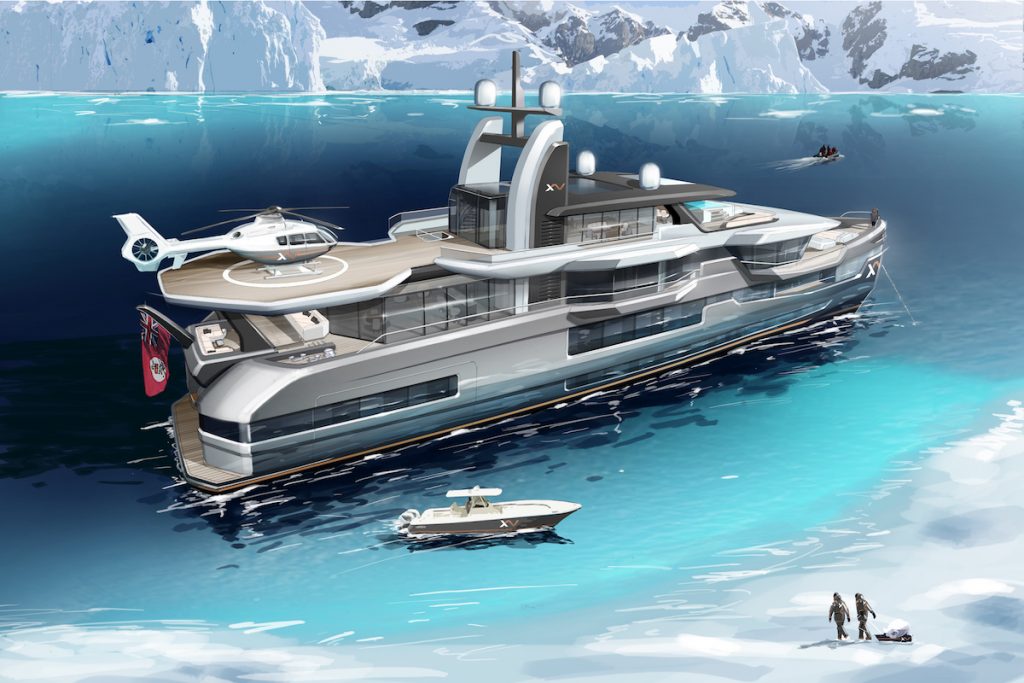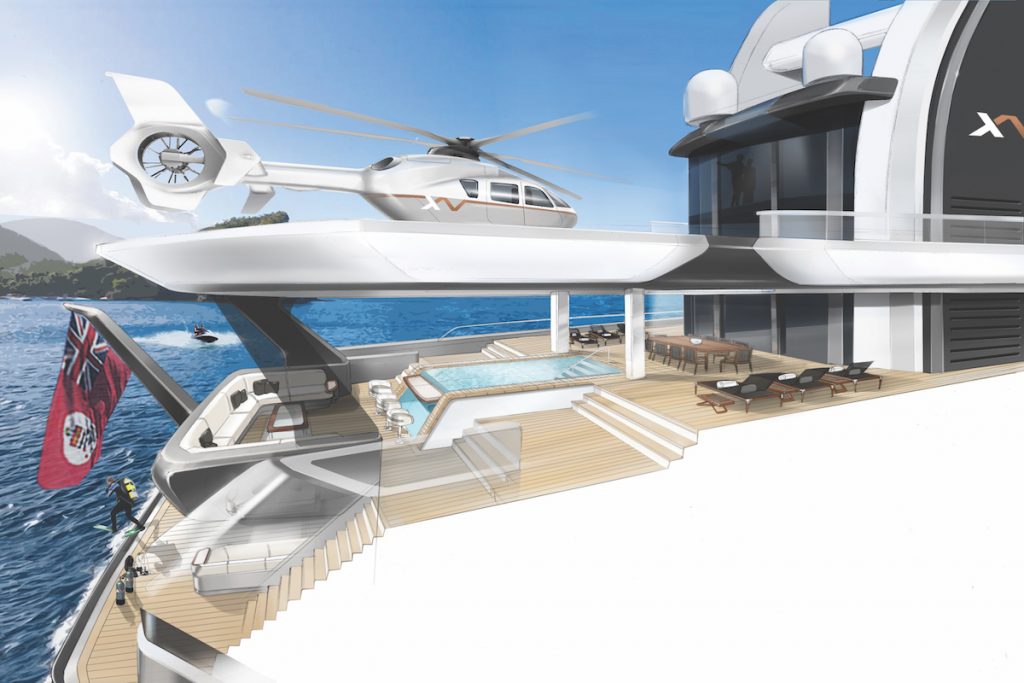 At 187 feet long, Xventure boasts an unusually high interior volume of 1,280 GT. Floor-to-ceiling windows afford views out to sea from the main deck guest suites and Owner's full-beam apartment, as well as the upper deck saloon. A glass-ceiling winter garden on the observation deck provides expansive vistas from every angle with a forward swimming pool.
One of Xventure's most hyped design features is her double-height tender garage, accommodating a 37 ft Intrepid 375 Sports fishing boat port-side, with a second 28 ft Beachlander in a side garage. Personal watercraft, scuba equipment, and crew tender are all neatly accommodated, as is the option to carry an Airbus H135 helicopter to visit remote areas for heli-skiing or heli-fishing. Over-the-top options abound, from jet skis to submarines. Expedition days will never be the same! A long range, robust build, and helicopter capability makes her the most versatile, dynamic and daring craft in any marina.
Nobiskrug Yachts Vripack Concept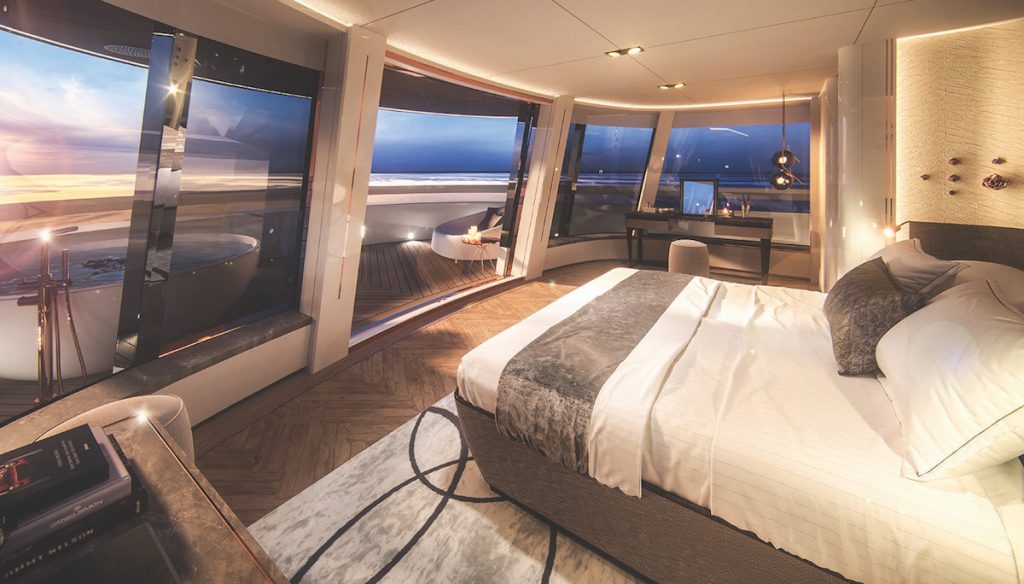 Styled toward a bold, enterprising Asian or Middle Eastern owner, Dutch design studio Vripackhas unveils a new 183 ft hybrid superyacht concept for German shipbuilder Nobiskrug. Created to resonate with the high-end residential aesthetic of Hong Kong or Dubai, this future forward design takes glass to the next level, optimizing all the material has to offer.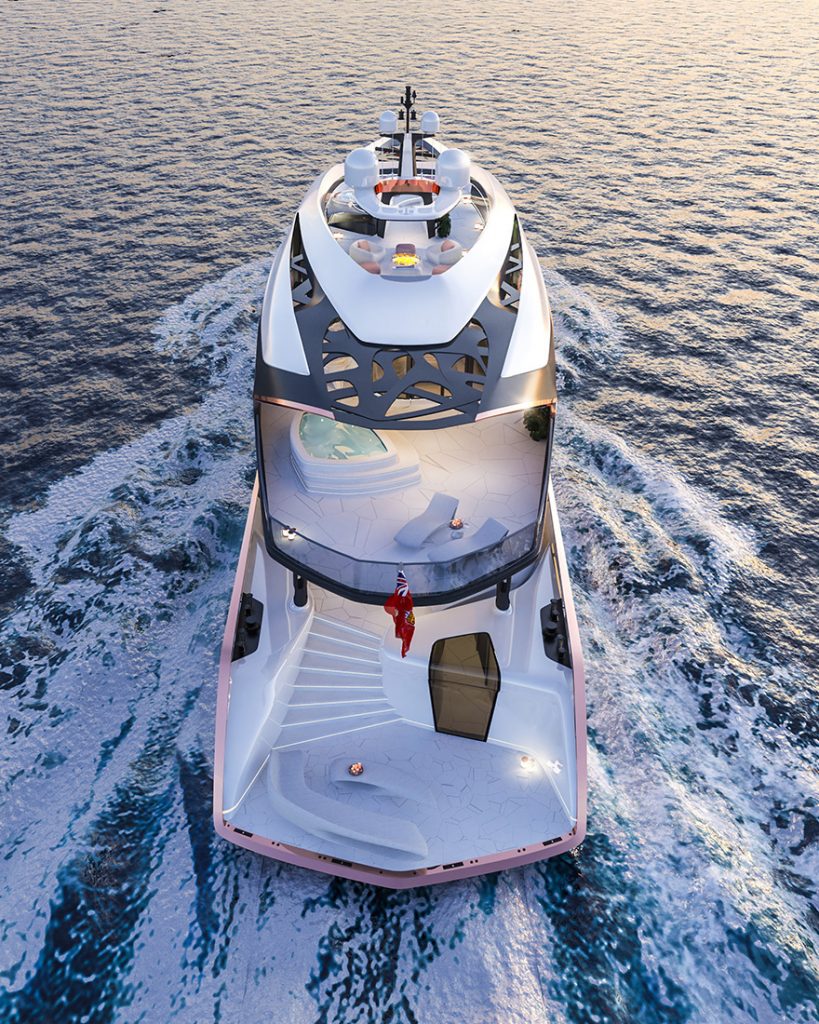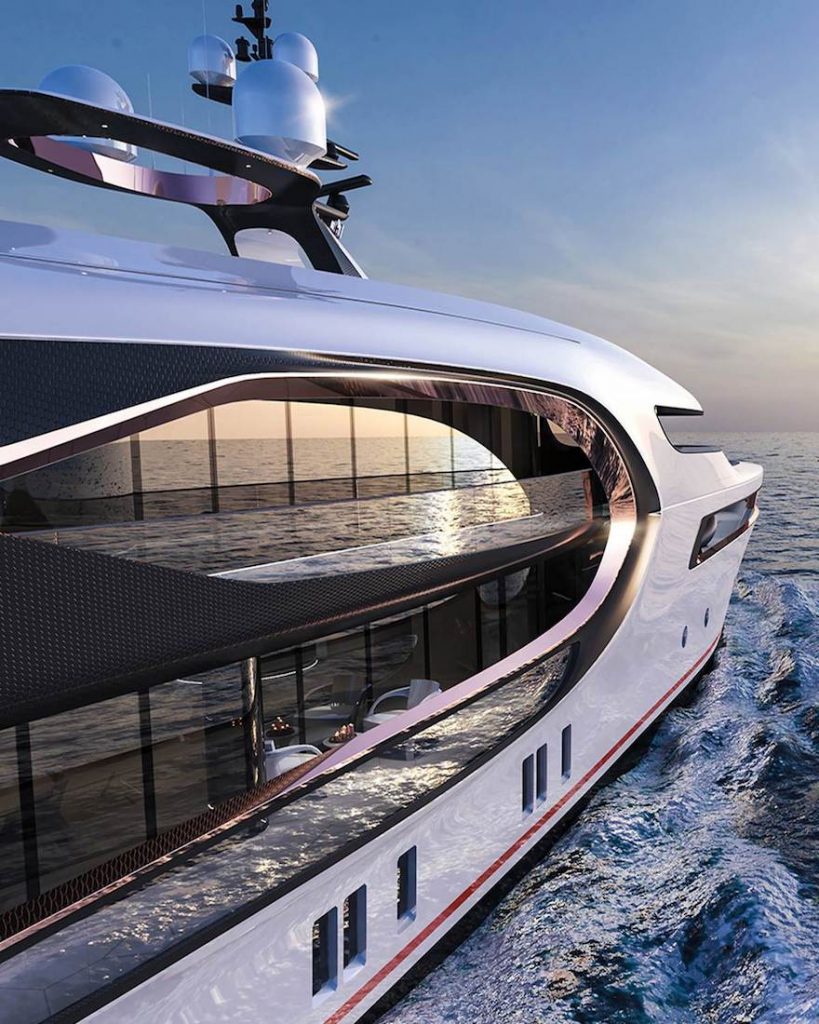 In addition to the jewel box of an owner's suite, the yacht features four guest staterooms, a chic open-plan gym and a tender arrangement with folding bulwarks located on the bow.
Sinot Yacht Design – AQUA – Futuristic Hydrogen-Powered Superyacht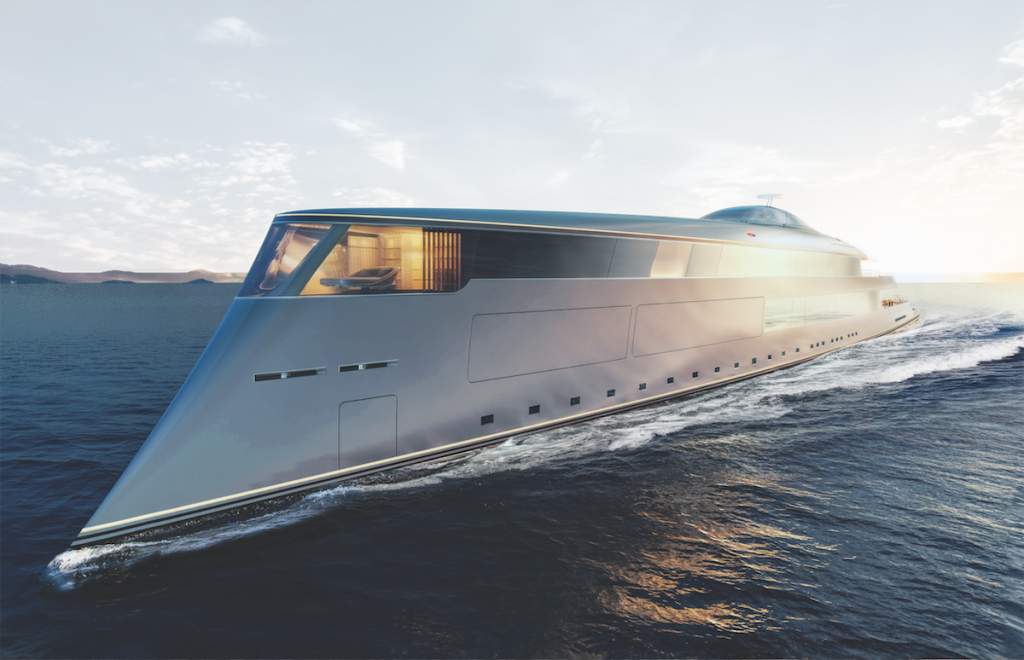 Sinot Yachts and Lateral Naval Architects made seismic waves at the Monaco Yacht Show with AQUA, their impossibly stylish, 376 ft liquid hydrogen-powered superyacht concept. With a projected speed of 17 knots and a range of 3750 nautical miles, AQUA will stand solidly among her Superyacht peers in terms of size and performance.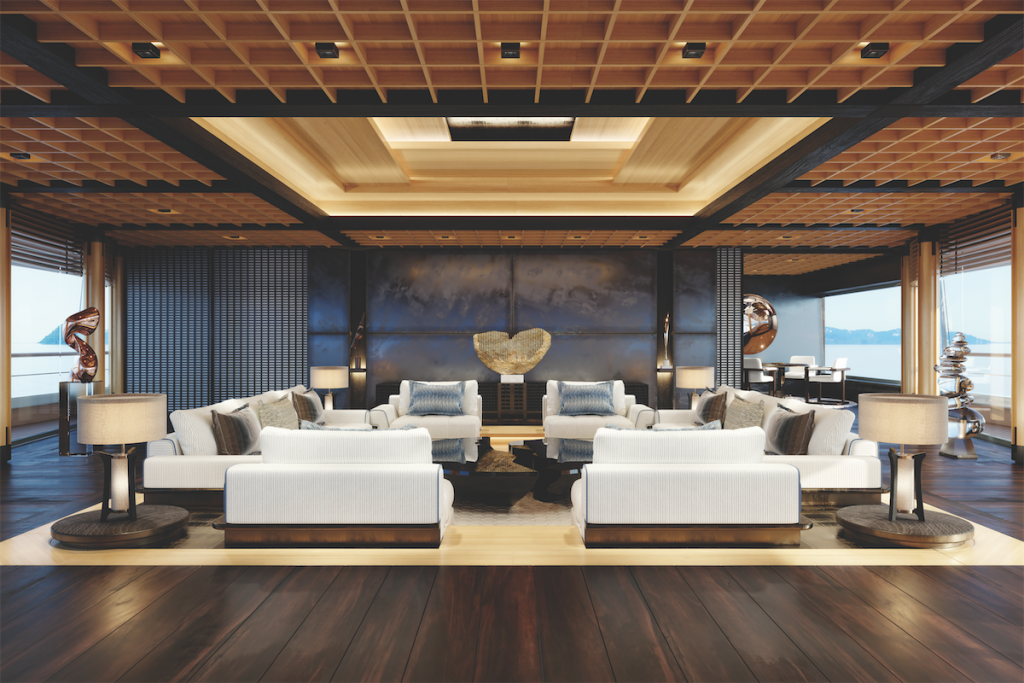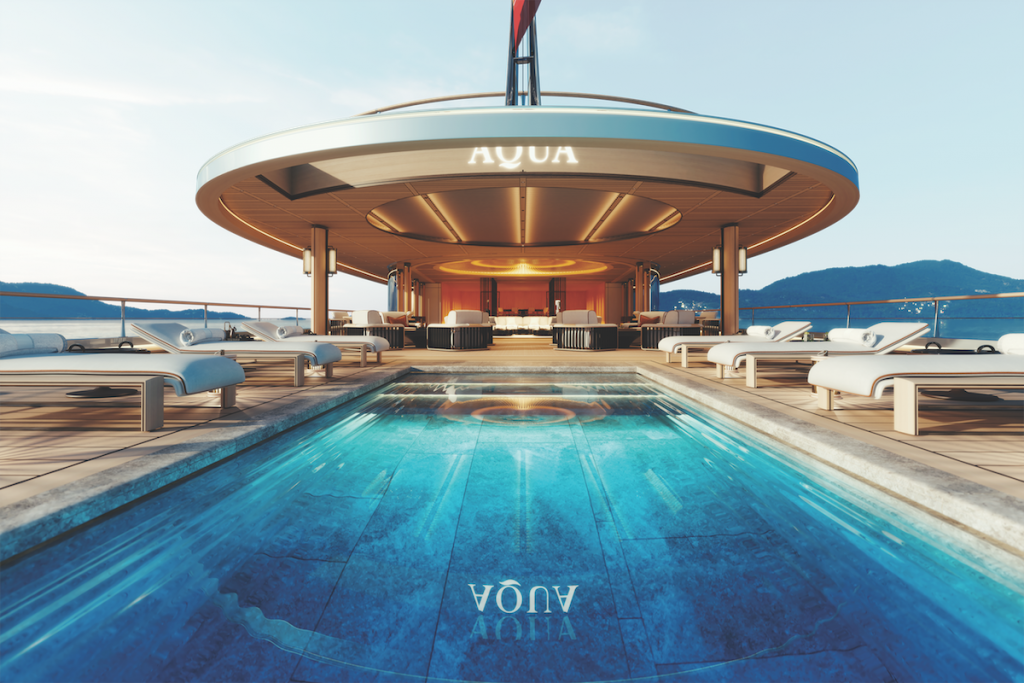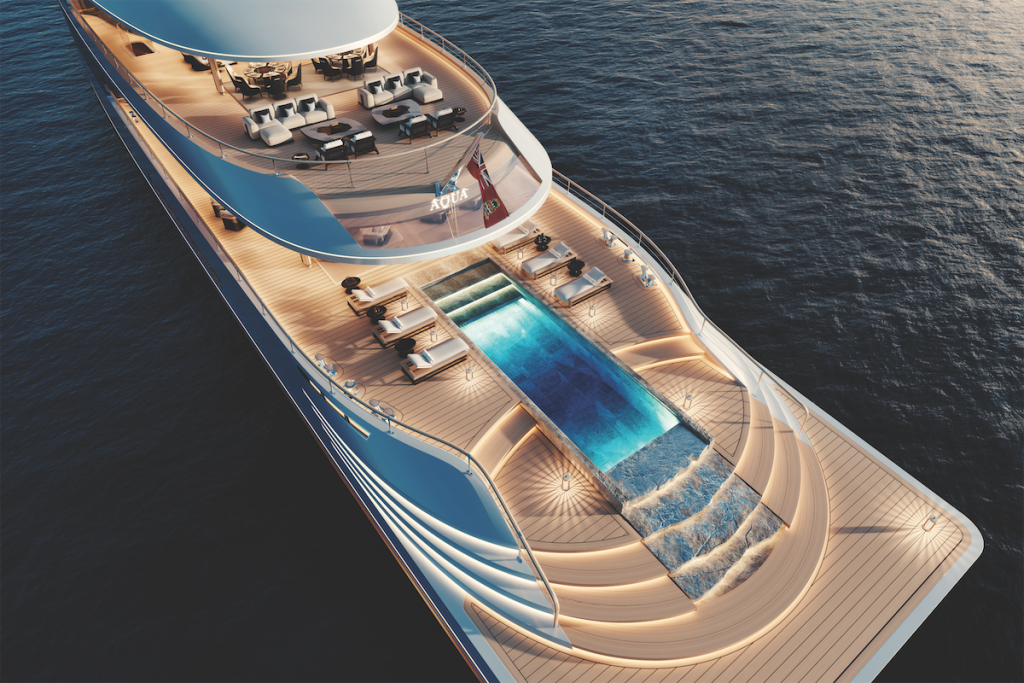 By fusing groundbreaking technology with cutting-edge design, the hydrogen-electric system caters to all onboard energy needs without compromising on aesthetics. Inspired by the lifestyles of their discerning, forward-thinking cohort of owners, Sinot's insistence on looking sharp pays off in spades.
Tankoa Yachts M/Y SOLO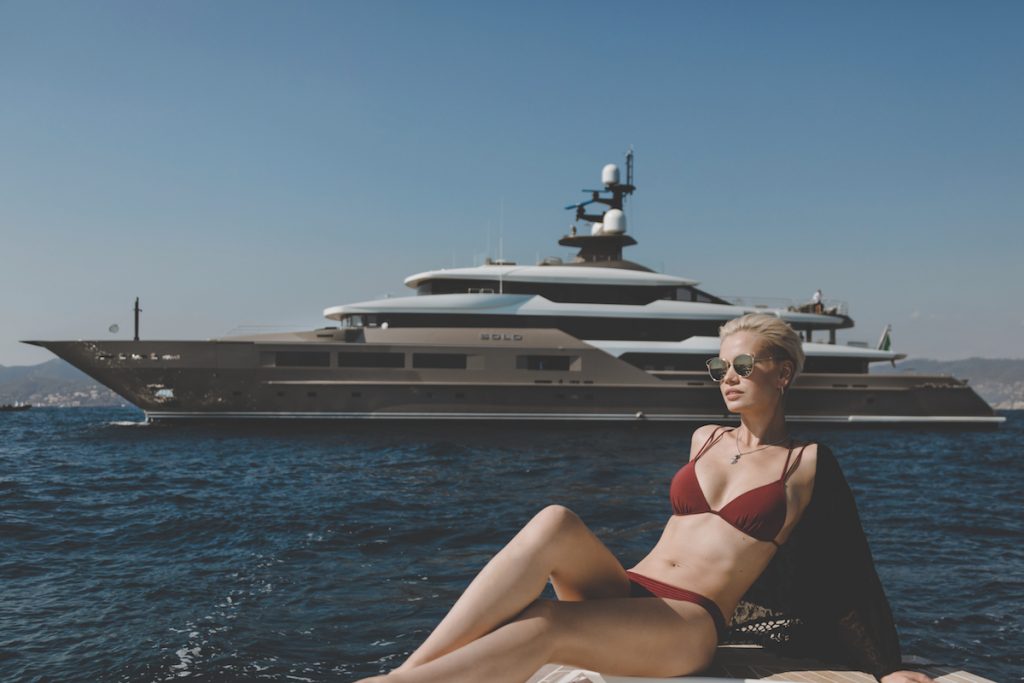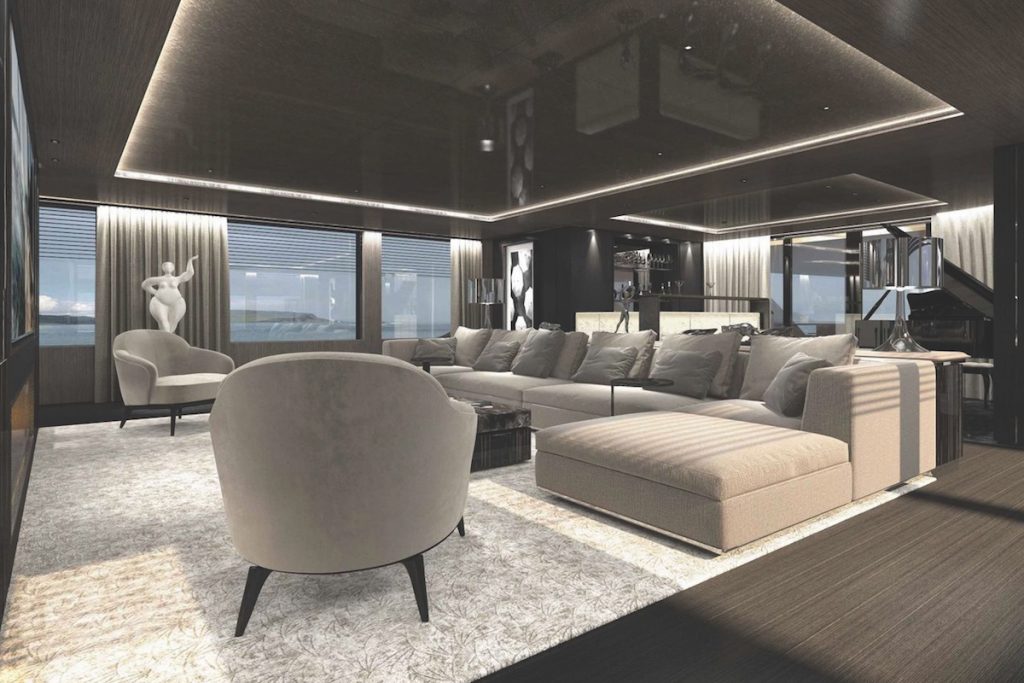 The SOLO had me at sauna wood sourced from a medieval castle in Finland. This level of fetishistic detail tells you everything you need to know about the latest Tankoa yacht to wow the market. Onward with the showboating, stairwell flooring is white onyx cristallino while walls are made of reclaimed oak sourced from a 300-year-old farm in Norway. SOLO was widely considered best in show, awarded most ecological yacht of the year. Forward of the winter garden, the main deck houses a cinema lounge, while the dining room grandly accommodates a table for 16.
Dynamiq GTT 135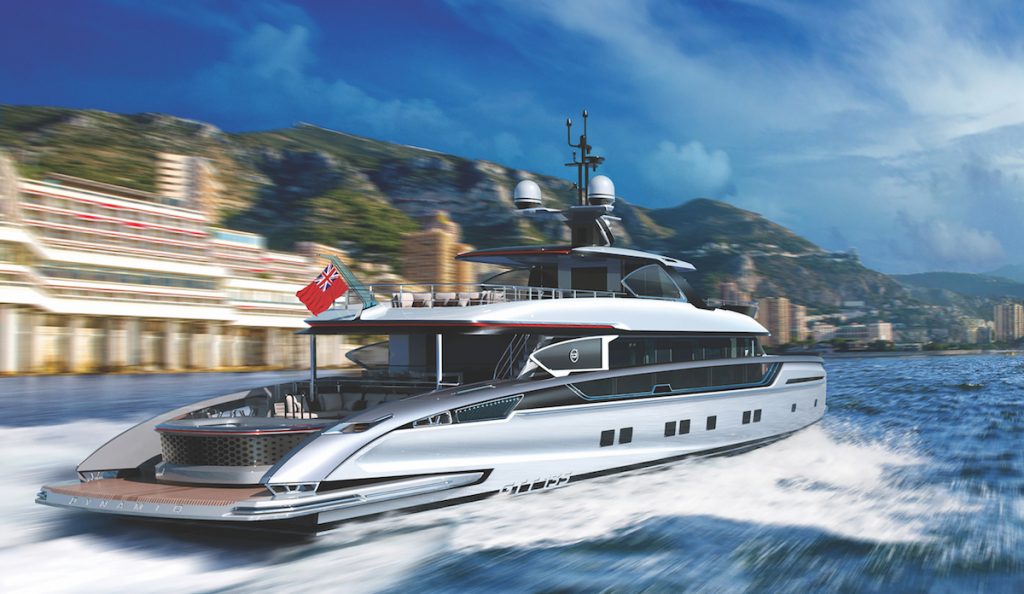 The Dynamiq GTT 135 is a sporting, all-aluminum, fast cruiser. Built on a 134 ft platform with a round bilge hull, she is the ideal family superyacht for cruising the Amalfi Coast or the Caribbean. Her transatlantic range of 3,000 nautical miles means the yacht can voyage between the West Indies and the Med on her own to make the most of the two main cruising seasons every year.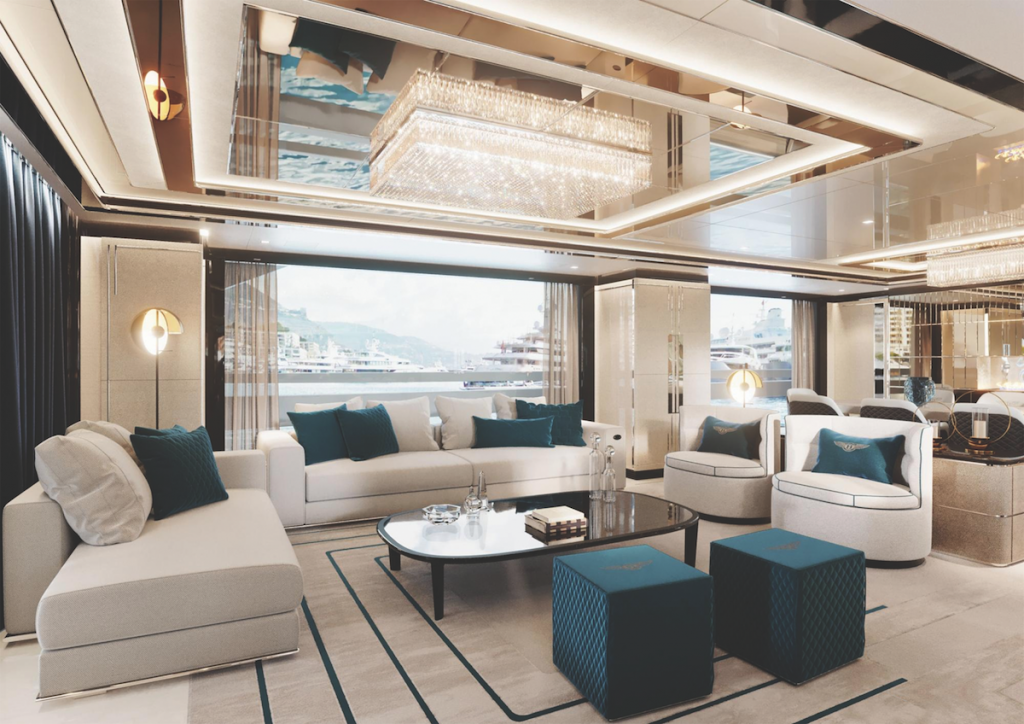 With the largest sundeck in her class at 1,291 sq ft and five spacious staterooms, she is the epitome of versatile luxury.
Sunseeker 161 Yacht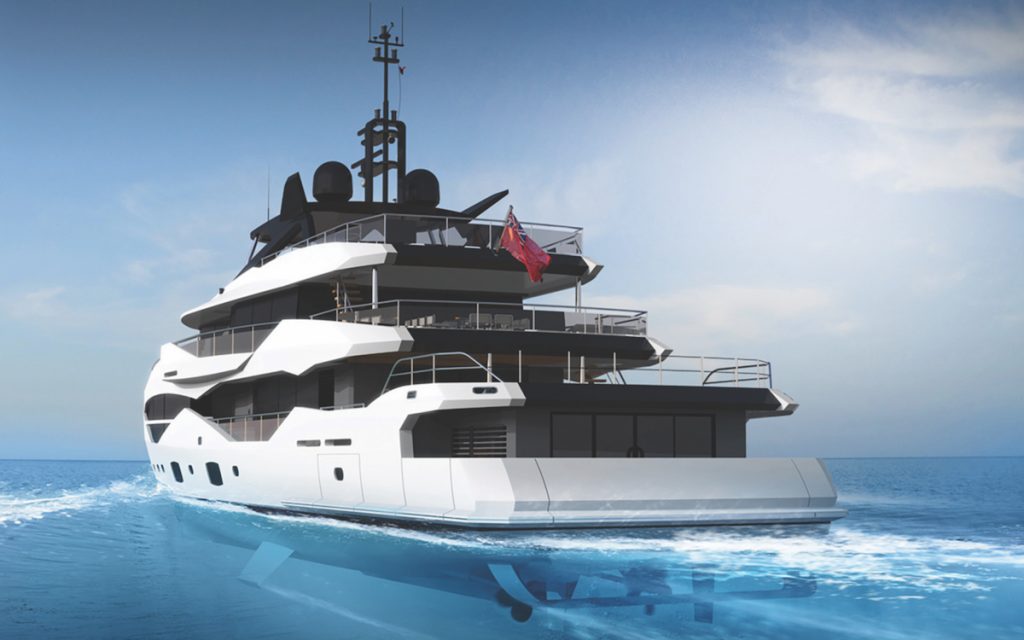 British superyacht brand Sunseeker tapped Dutch builder Icon Yachts to design the interior of the 160 ft Sunseeker 161, the first release in Sunseeker's aluminum line to be built at Icon. This new tri-deck yacht features distinctive exterior lines and exceptional space across the various decks; dividing into seven engaging areas including an enviable waterside Beach Club framed by underwater glazing of the plunge pool accessed from the main deck above.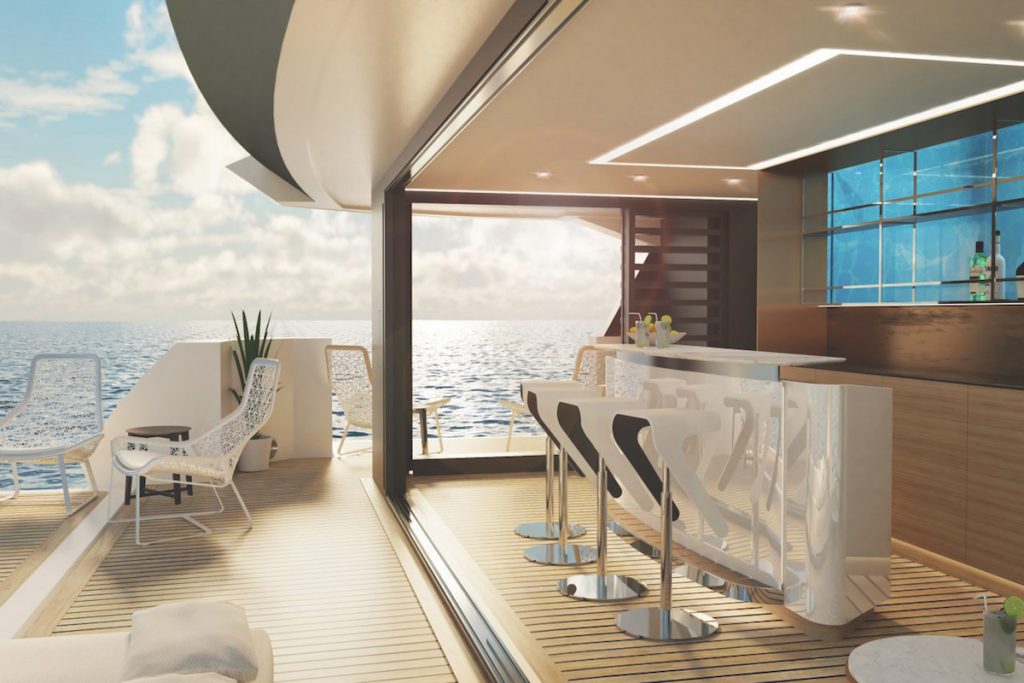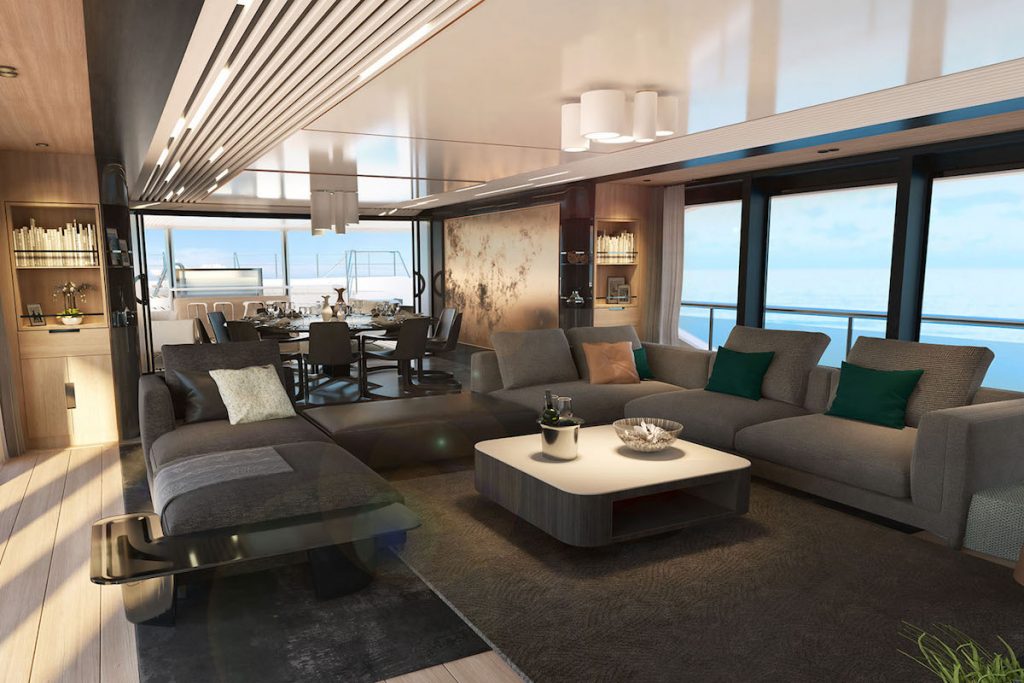 Three hydraulic balconies extending over the water make a rather formidable first impression to guests and gawkers.
Vitruvius Yachts Najiba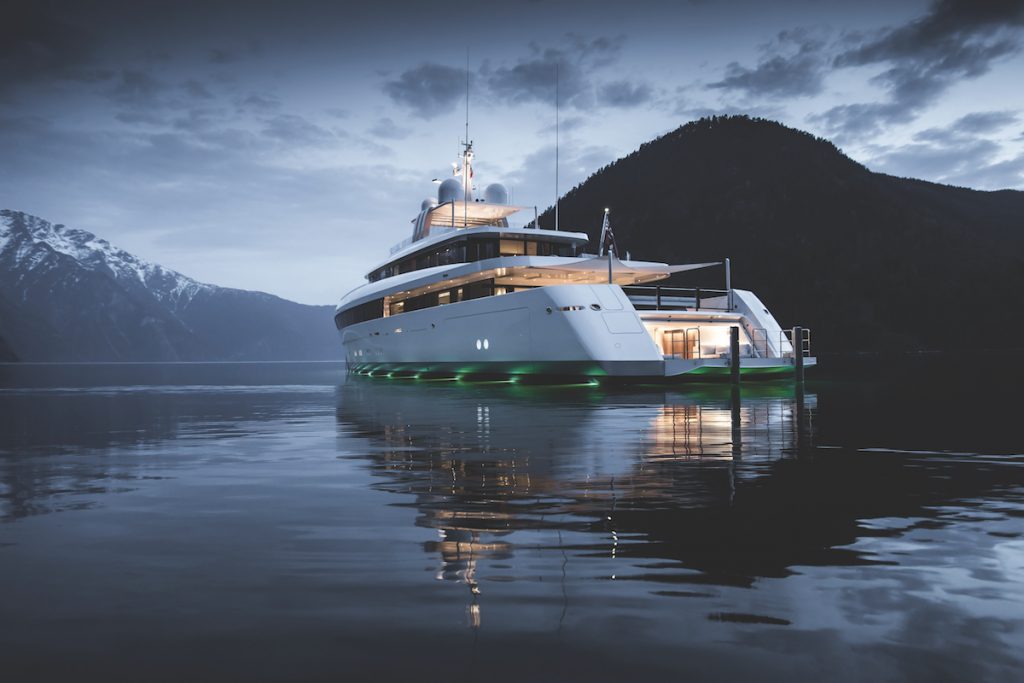 Superyacht Najiba, built by Feadship and part of Philippe Briand's Vitruvius series, reflects proportions idealized by Leonardo da Vinci's infamous Vitruvian Man. In her inaugural testing, she smashed multiple performance predictions, thanks to a sublime all-aluminum construction and seamless hull design.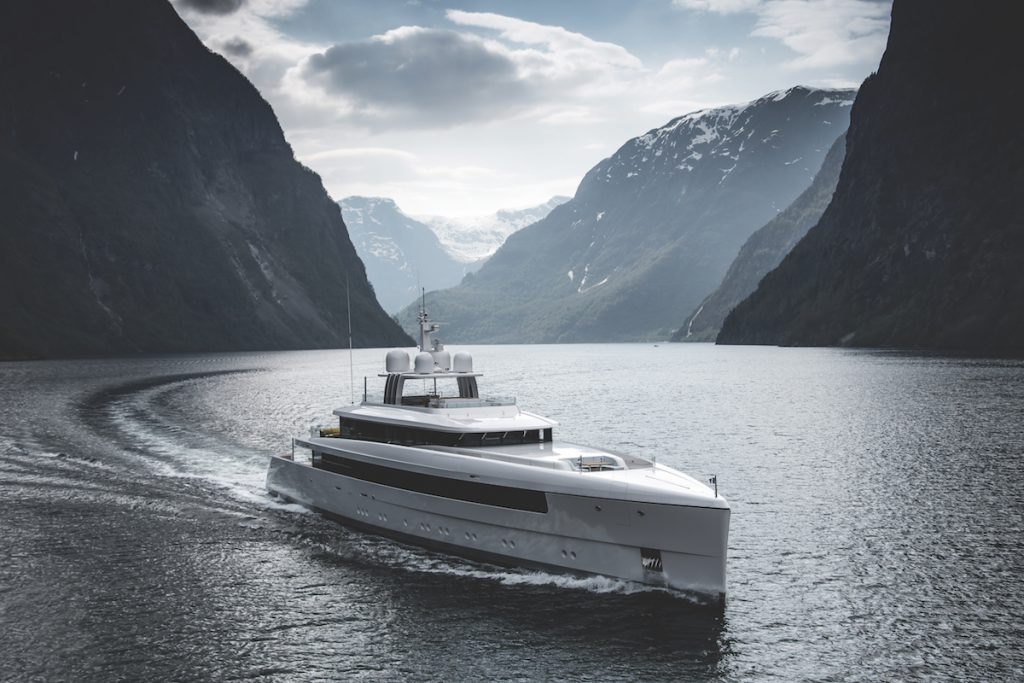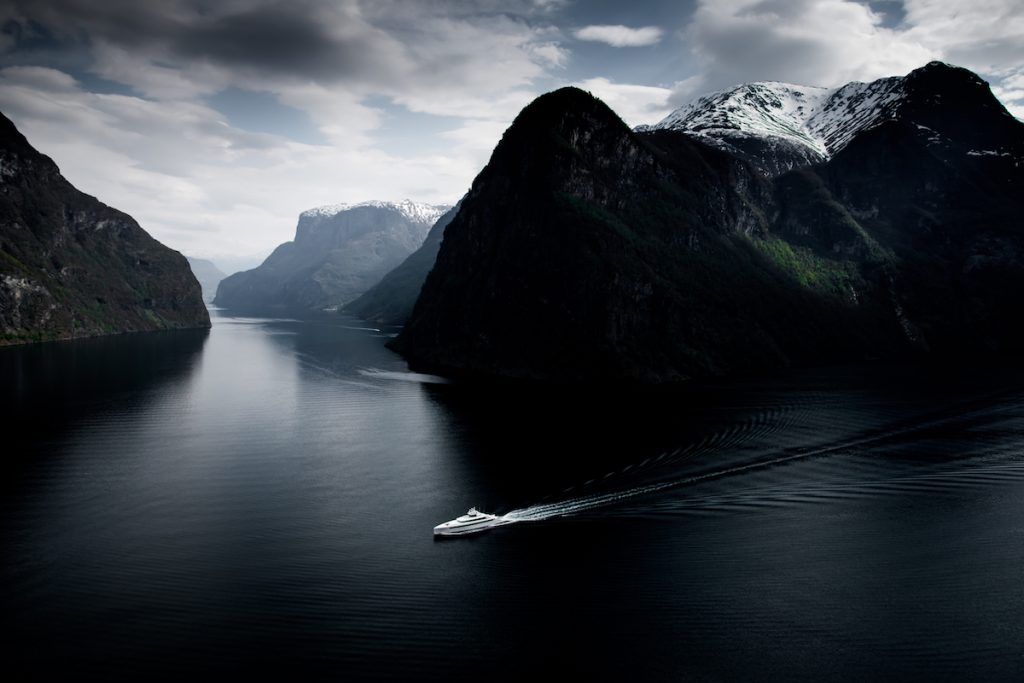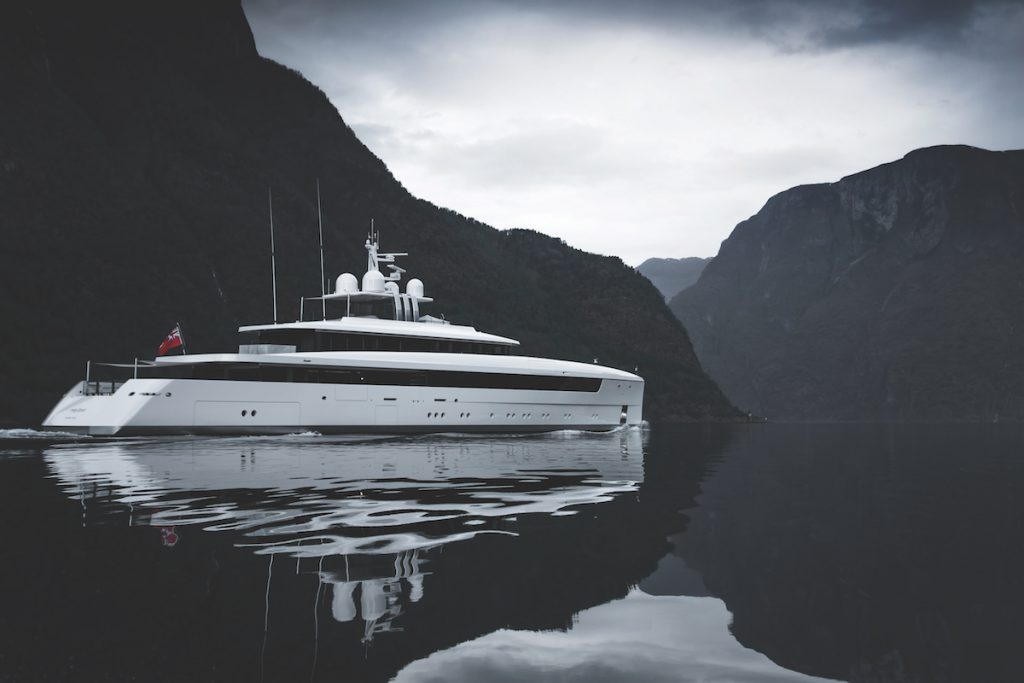 Think beachside villa chic in Najiba's interiors by Studio Liaigre, gleaming hardwoods juxtaposed against crisp white surfaces. A generous master stateroom and large VIP suite anchors the private spaces, along with four staterooms for eight guests.