When 3D printing first hit the scene in the early 1980s, people struggled to imagine how this new technology would integrate into life. However, as technology advanced, people began to see how 3D printing was not only a part of life but taking it to the next level. Fast forward to today, and it's impossible to deny that 3D printing has revolutionized many industries and the lives of people all over the globe.
There has been no shortage of incredible ideas brought to life via 3D printing, but this one may be the best yet. The newest 3D project that has people in awe is a futuristic superyacht concept. Created by international designer Jozeph Forakis, the PEGASUS 88M superyacht is the first 3D-printed superyacht ever designed. He envisions that his robotically printed vessel will be ready for introduction in 2030.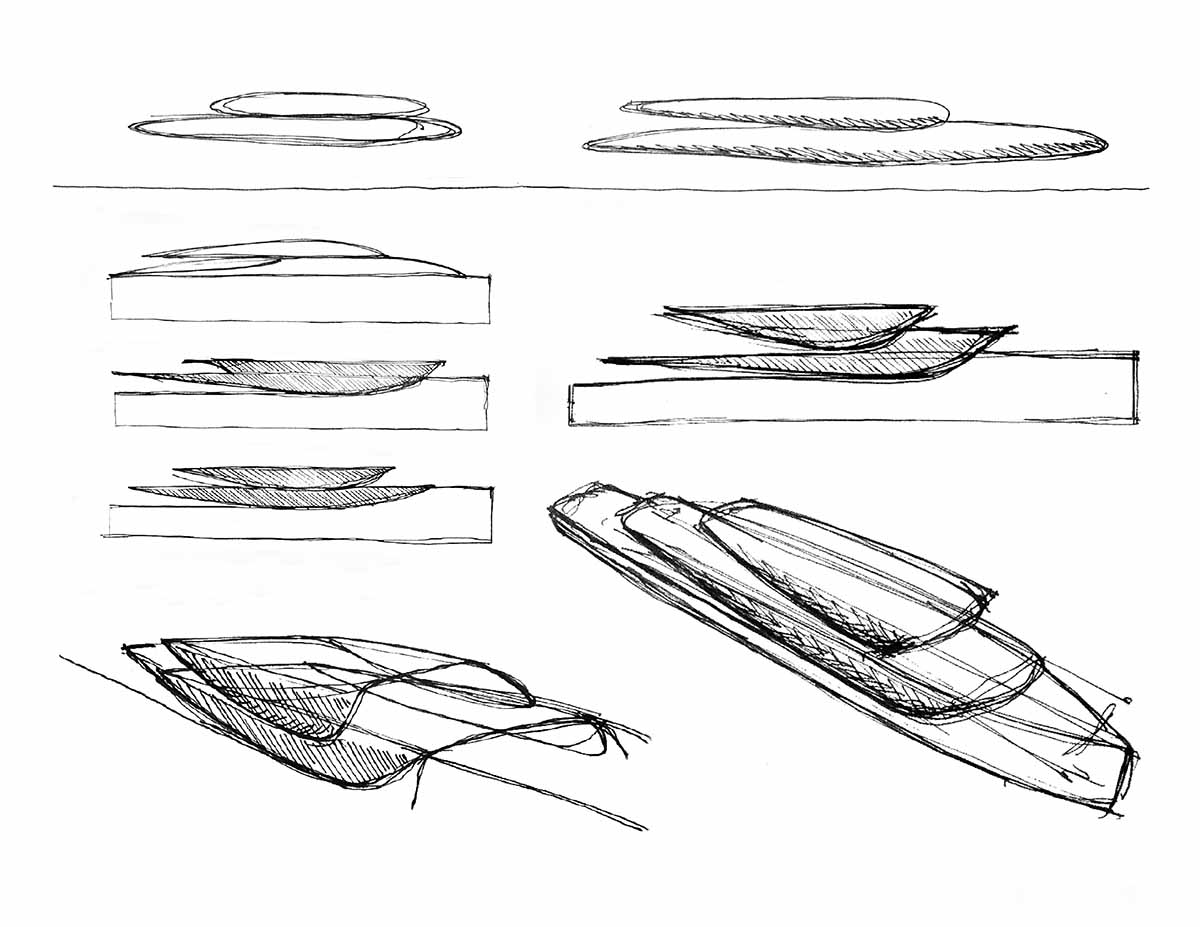 The fact that this superyacht is 3D printed isn't the only thing that will wow you. Forakis designed this craft to have zero emissions. It features transparent solar panels that generate electricity for the electrolyzers to extract hydrogen (H2) from seawater. That hydrogen is then transformed into electricity by fuel cells and stored in lithium-ion batteries to power the azimuth pods and all systems, including hotel operations.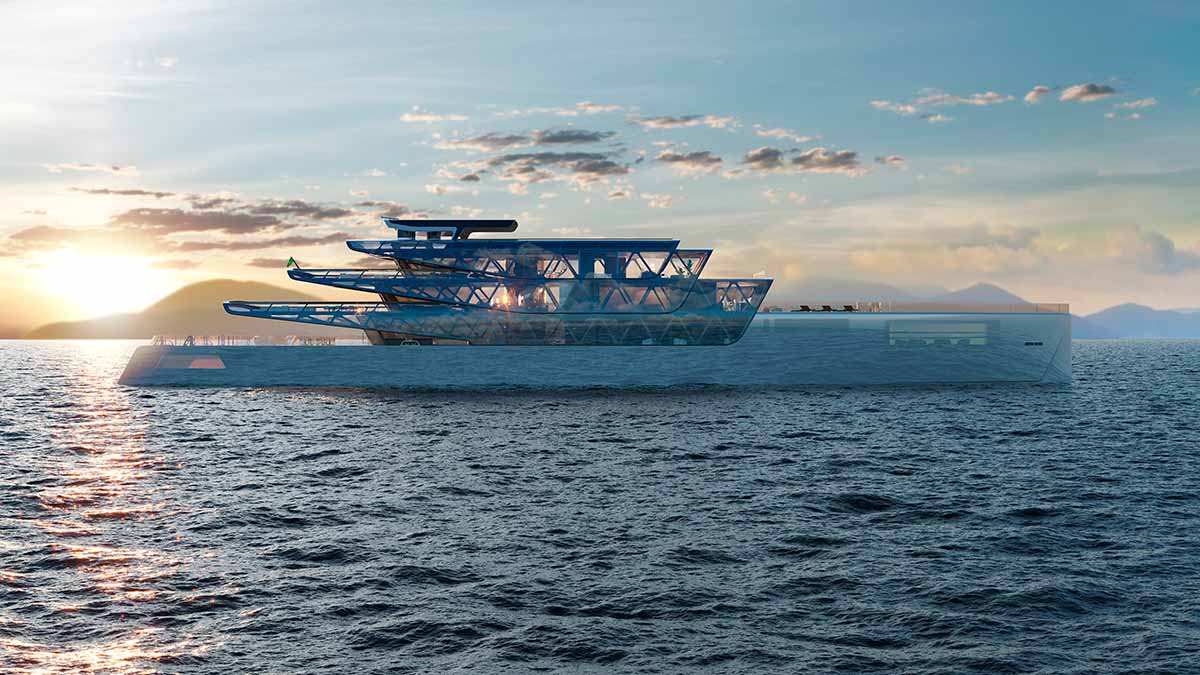 The Ship
The first thing you'll notice inside the superyacht is the "Tree of Life" hydroponic garden that grows fresh food and helps to purify the air. The tree starts from a reflecting pool on the lower deck and extends up through all four levels of the yacht, serving as a monument to Mother Nature.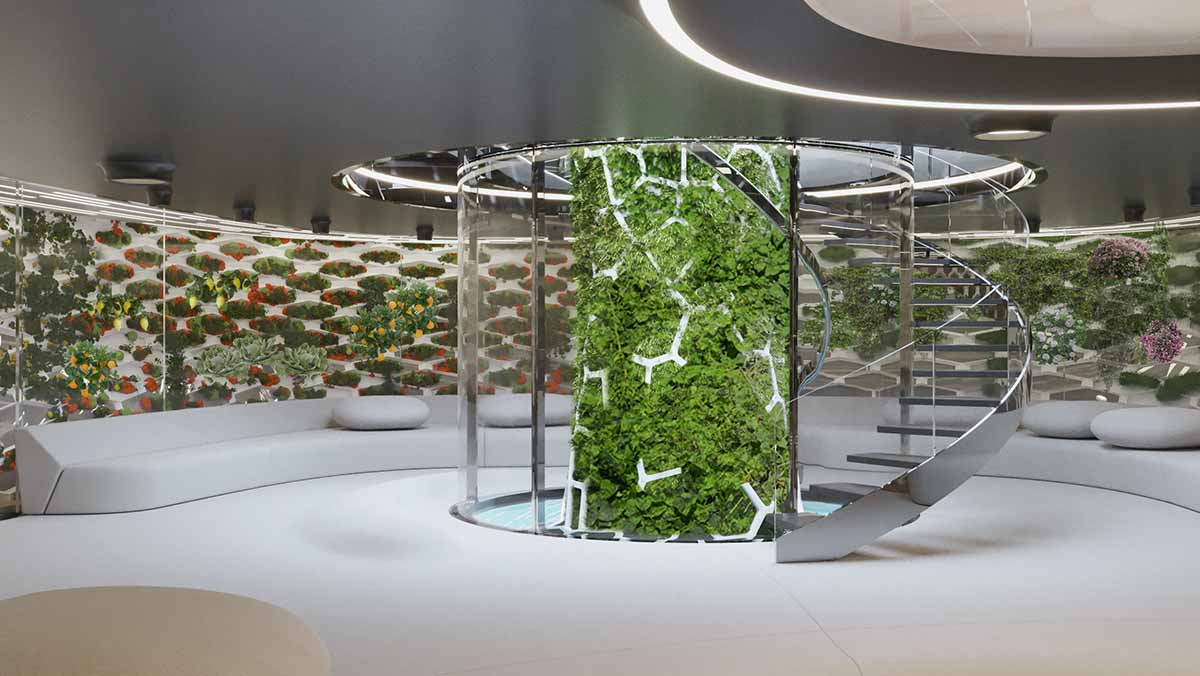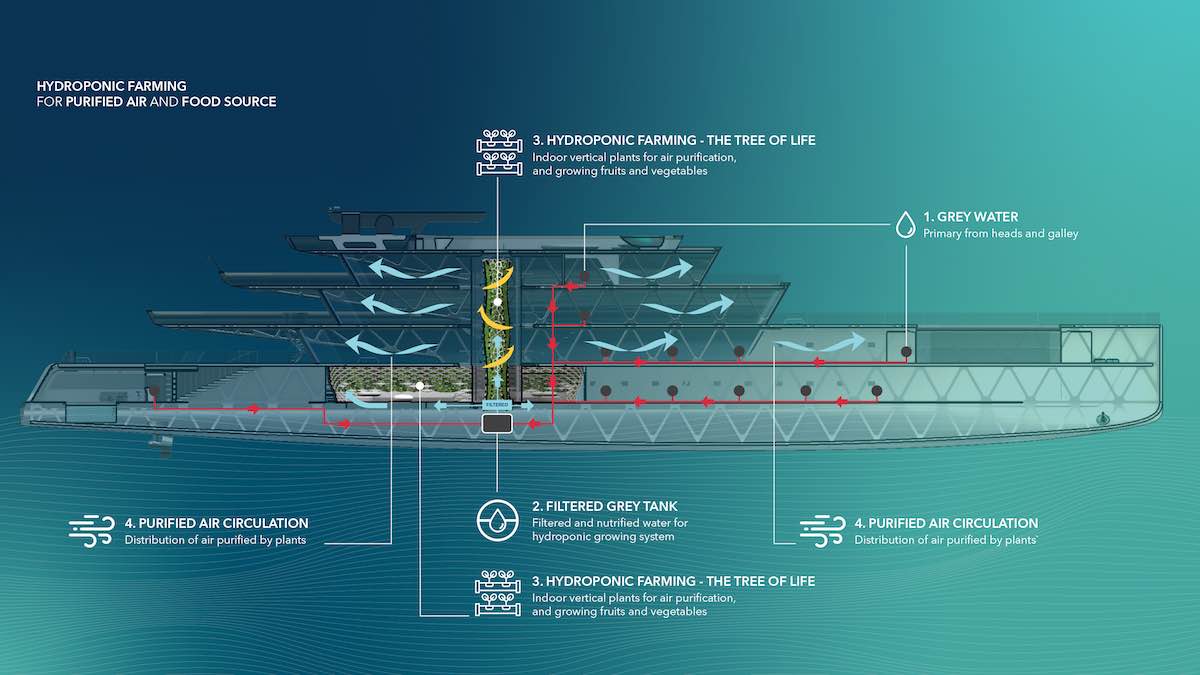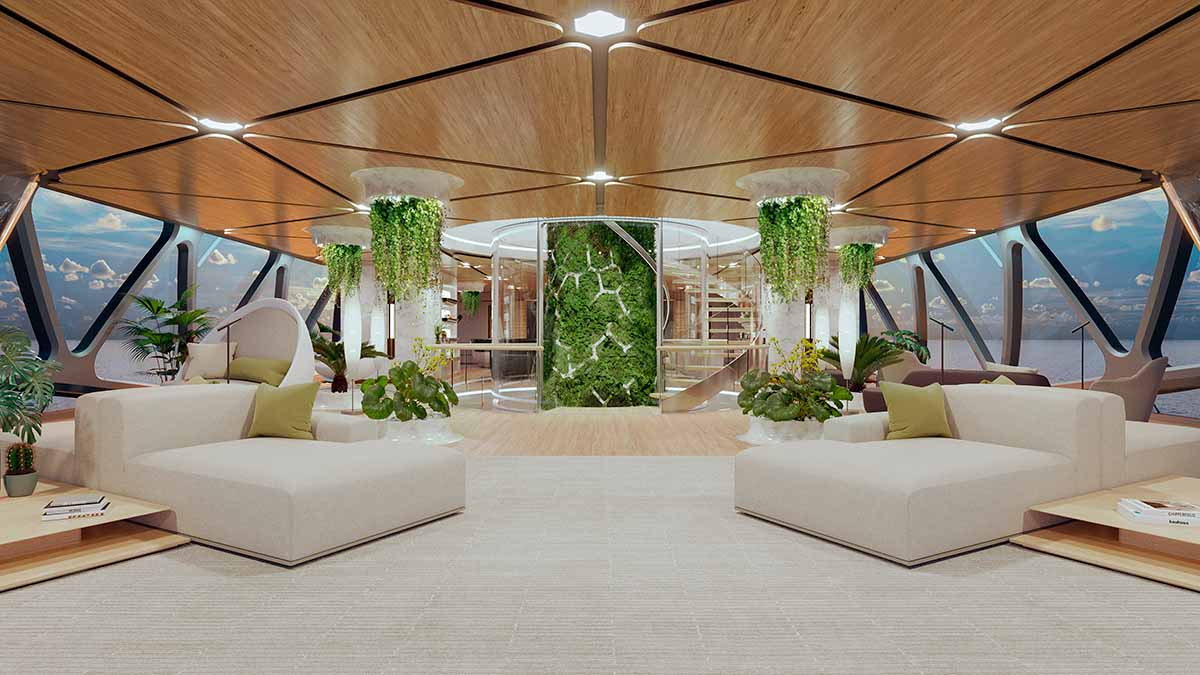 Minimalism and living nature are integral to the design throughout the yacht, including live greenery and natural light everywhere you turn.
PEGASUS was built to blend right in with the ocean itself as to be almost invisible. It does this via mirrored glass "wings" that reflect the yacht's surroundings and let light pour inside.
The Technology
This yacht is a prime example of the ways in which 3D printing is shifting the luxury market. This technology allows for greater customization to make luxury items even more unique. On top of that, 3D printing enables greater attention to detail. And that detail means the highest standards of quality, as is certainly the case with PEGASUS 88M.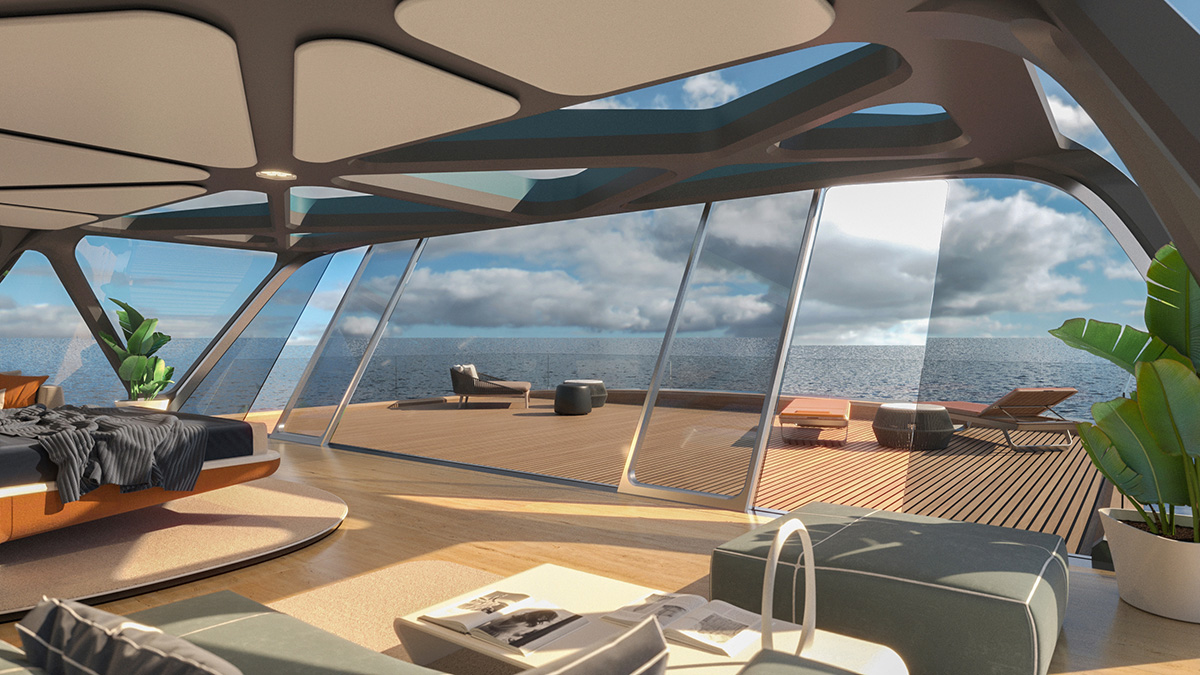 In terms of the environment, 3D printing such as that used in PEGASUS has the power to create items that are strong and lightweight and use less energy, material, waste, and time than standard construction processes. It is often a more sustainable way to create, and more artists and designers are jumping on board.
3D printing has evolved to become a beautiful medium for creative expression. With advancements in materials and printing technology, artists and designers such as Jozeph Forakis can now print intricate and detailed items of all kinds—from a watch to a superyacht. Additionally, the availability of affordable and user-friendly 3D printing options has made it more accessible for artists to bring their designs to life. As a result, 3D printing has opened up new avenues for both artistic expression and creative collaboration between artists, designers, and makers.