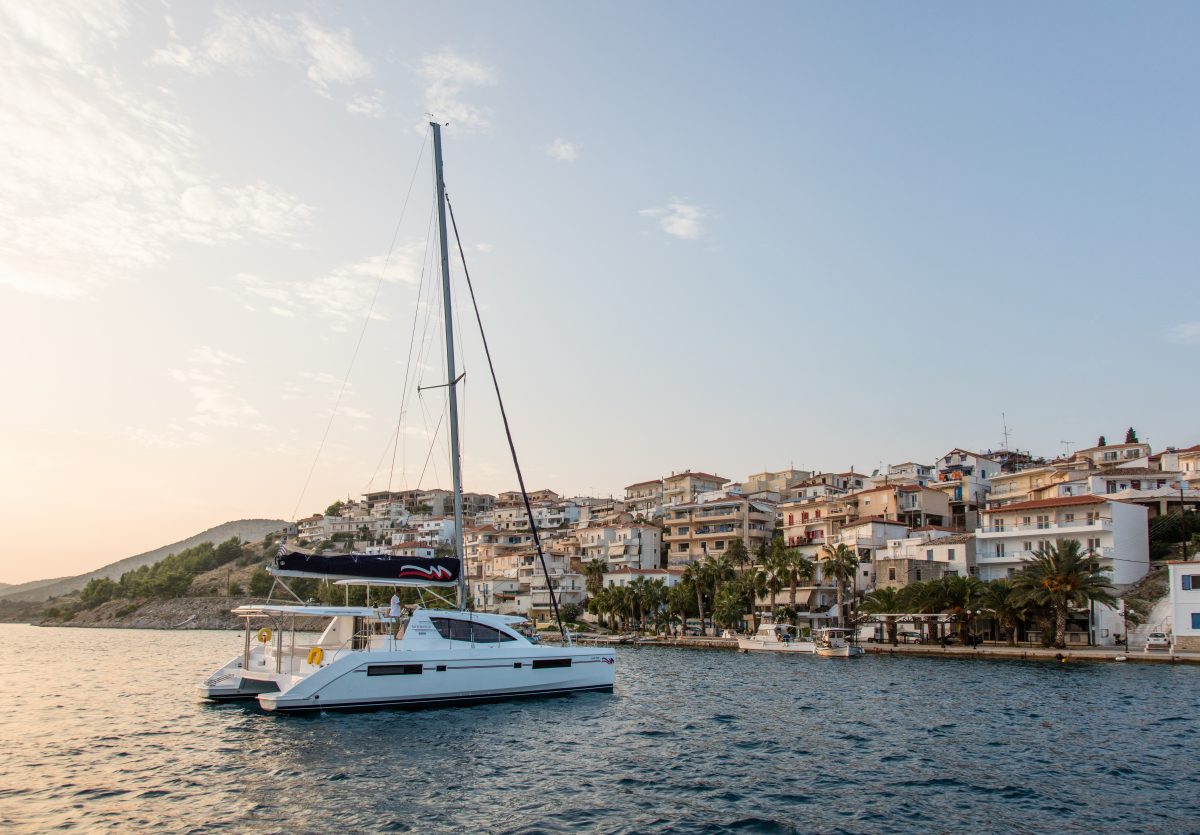 Few things soothe the soul, or provide such a rewarding outlet for escape, as the sea. The fine white sand, salty air and cerulean waves crashing ashore have beckoned to travelers since time immemorial. There lies within each of us some wanderlust urge to connect with the natural beauty of the world, thus calling us back to its oceans again and again.
There are many ways to enjoy top-rated travel destinations, but none immerse you in pure paradise quite like a Yacht Charter Vacation. When staying at an all-inclusive resort or aboard a major cruise ship, one always feels like a tourist. There are limitations to what you can see and experience in a given time and it often feels as though you were only shown but a glimpse of the local culture. But that is not the case with a private yacht charter, which allows you to live in harmony with the environment and the local scene from the moment you drop anchor. To help you better understand the experience, here are some of the things that make a yachting vacation so unique:
The Yacht
Your home for the week is a premium, 4 or 6-cabin sailing catamaran, ideal for intimate groups of between 6 and 10 guests. This is not a cruise; this is your own private floating oasis. Each yacht is specially designed to maximize space and comfort on board, providing each guest with en-suite accommodations, spacious common areas, and plenty of room for outdoor lounging.
The Crew
Complete with a professional captain and trained gourmet chef, an all-inclusive Crewed charter is an effortless vacation. Your crew will tailor an itinerary specifically around your group's interests, whether you want to maximize your time ashore, enjoy the myriad of watersports available, or simply sunbathe on deck. Spend the day being whisked from one island to the next, stopping to snorkel with sea turtles, walk along beaches only accessible by boat, or pay a visit to a hidden-gem beach bar that only locals are privy to. From the moment you step aboard, your pre-selected 2 or 3-person crew is there to ensure every moment is special and stress-free.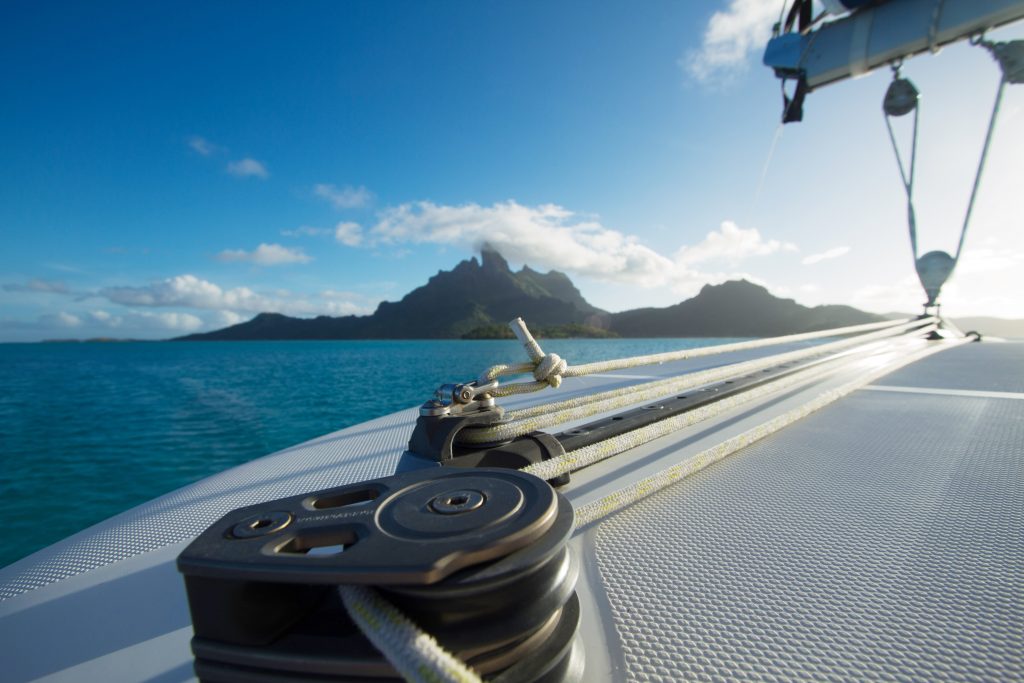 The Cuisine
The highlight of any yacht charter is the cuisine, and each day is tailored around it. Wake up in the morning to freshly-brewed coffee, made-to-order omelets and a delectable array of fresh fruit. While your charter group works up an appetite while swimming, paddle boarding or kayaking, your personal chef is preparing 5-star, 3-course meals in the galley, each plate perfectly paired with a carefully selected bottle of wine. A Crewed yacht charter is a culinary tour-de-force, and will make reacquainting one's self with the real world that much more difficult.
The Experience
Aboard a private yacht charter, no two days are the same. Each morning you awake to a new stunning anchorage, sometimes without another boat in sight. Take the opportunity to snorkel among vibrant coral reefs, or walk along a sugar-sand beach where the only footprints are your own. Grab a glass of wine and read a book on deck while the captain leisurely sails you to another secluded island. Go ashore and explore the various towns and villages you encounter along the way, or spend time kayaking and paddle boarding right from the yacht. The choice is yours, and it is all part of the yachting lifestyle – no excursion necessary.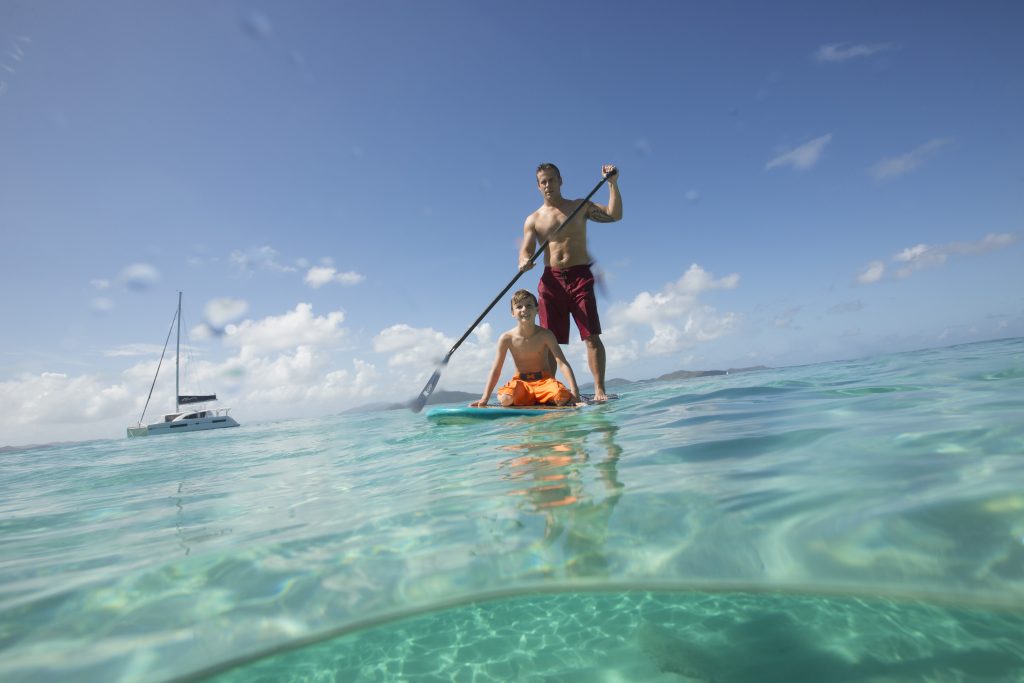 The Destination
Choose between the tropical beauty of the Virgin Islands, St. Lucia or the Bahamas, the exotic majesty of French Polynesia, or the historic coastlines of Greece and Croatia, to name a few. Each destination offers its own unique experience—some appealing to water-lovers looking to dive and snorkel, others tempting land-lubbers hoping to explore quaint coastal towns. Again, the choice is all yours. No matter where you go, unforgettable moments await in every direction.
Making the Dream a Reality
Longstanding companies like The Moorings have perfected charter vacations, offering all-inclusive Crewed yachts in over a dozen of the world's most sought-after destinations. Having been in business for almost 50 years, they have created a tailor-made travel experience in a class of its own, ensuring the same level of quality for all guests, regardless of destination.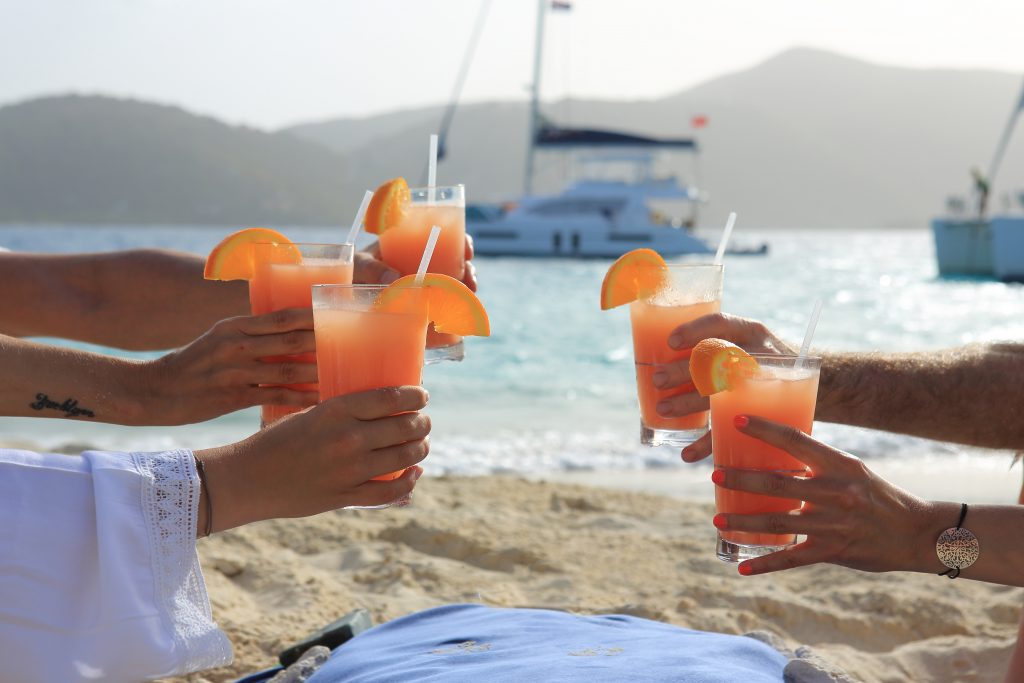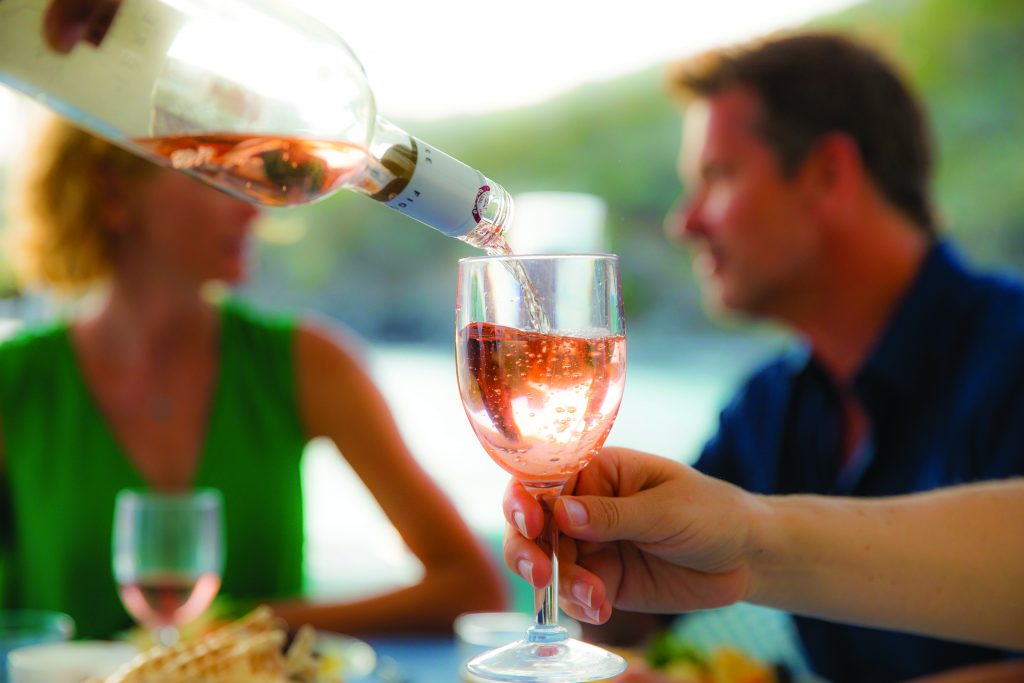 A Crewed charter vacation generally costs between $15-25,000 per week, depending on time of year and size of the yacht you choose to charter. When split amongst friends or multiple families, the cost is easily comparable to an all-inclusive resort stay.
Step aboard, slip away, and discover the ultimate all-inclusive escape with The Moorings. Speak with a knowledgeable Vacation Planner to personalize your experience by selecting your charter dates, your dedicated crew, and your preferred yacht, which will be waiting for you upon arrival. Then prepare to be whisked away on your best vacation, ever.