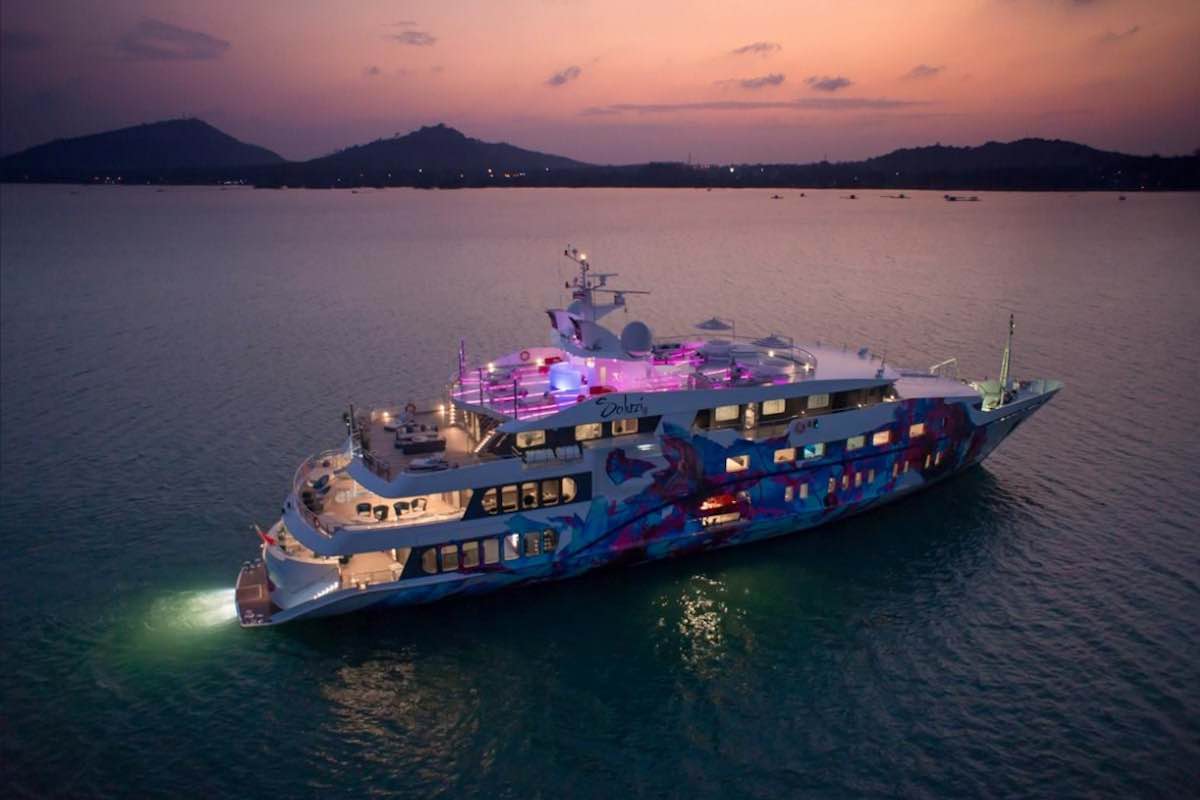 In the market for a yacht charter that stands out? Look no further. This seaside retreat pays homage to mystical Chinese culture. Named after an emperor's warhorse, Saluzi boasts a remarkable street art graffiti display that was painted by contemporary artist, Li Jiwei. Talk about curb appeal. Just wait until you catch a glimpse of the 226-foot yacht from afar. Once inside, the story unfolds with art pieces that mimic the grandiose exterior. If you're willing to pay $500,000 a week, it's yours to charter.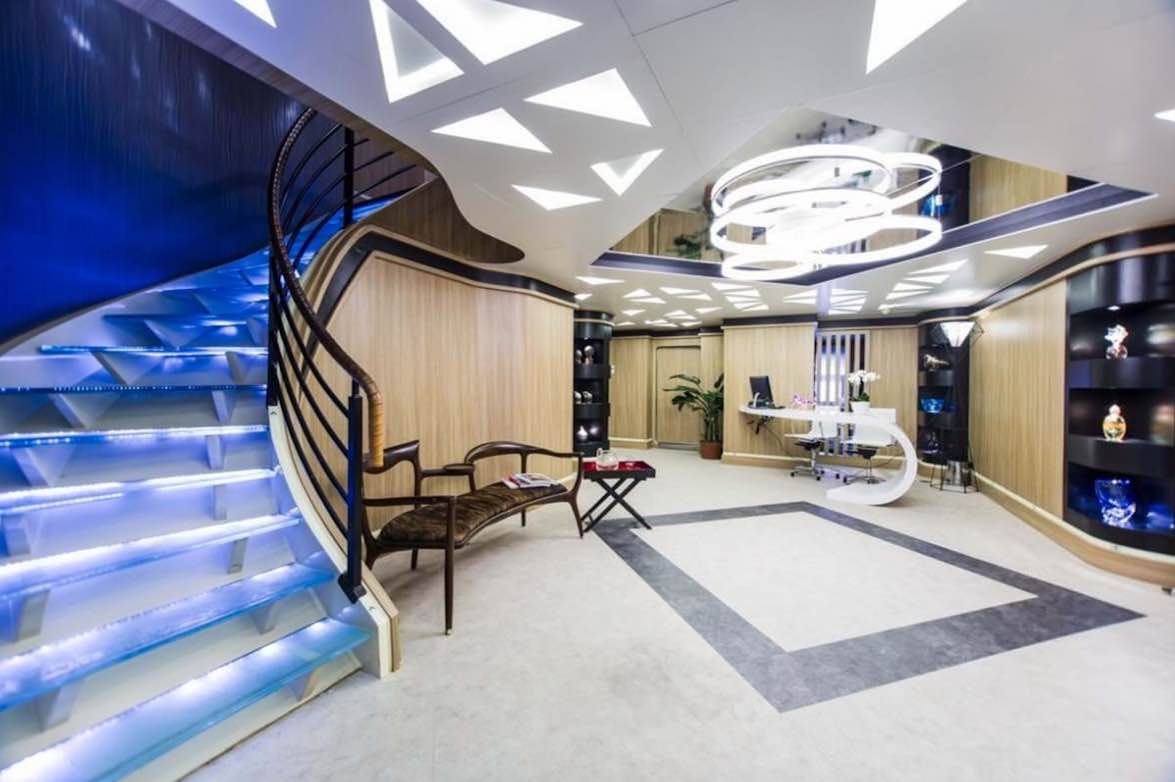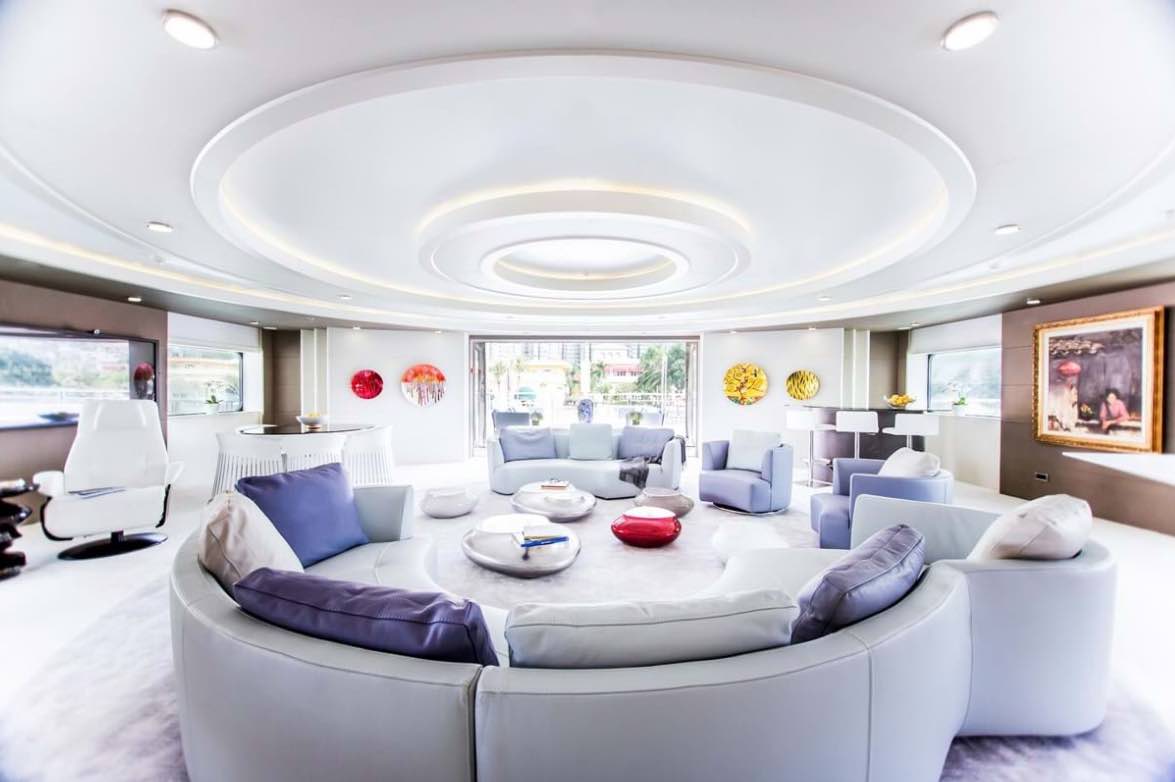 The yacht can entertain up to 200 guests and sleeps 35. It's powered by MTU engines, so it reaches a top speed of 12 knots, a cruising speed of 9 knots, and a range of 4500 nautical miles. Luxe inclusions on board are a beach club with a signature spa facility, two jacuzzi tubs, an outdoor cinema, a casino table, and an eco-friendly driving range. Not to mention, it offers a superbly-decorated VIP cabin for those who prefer finer accommodations.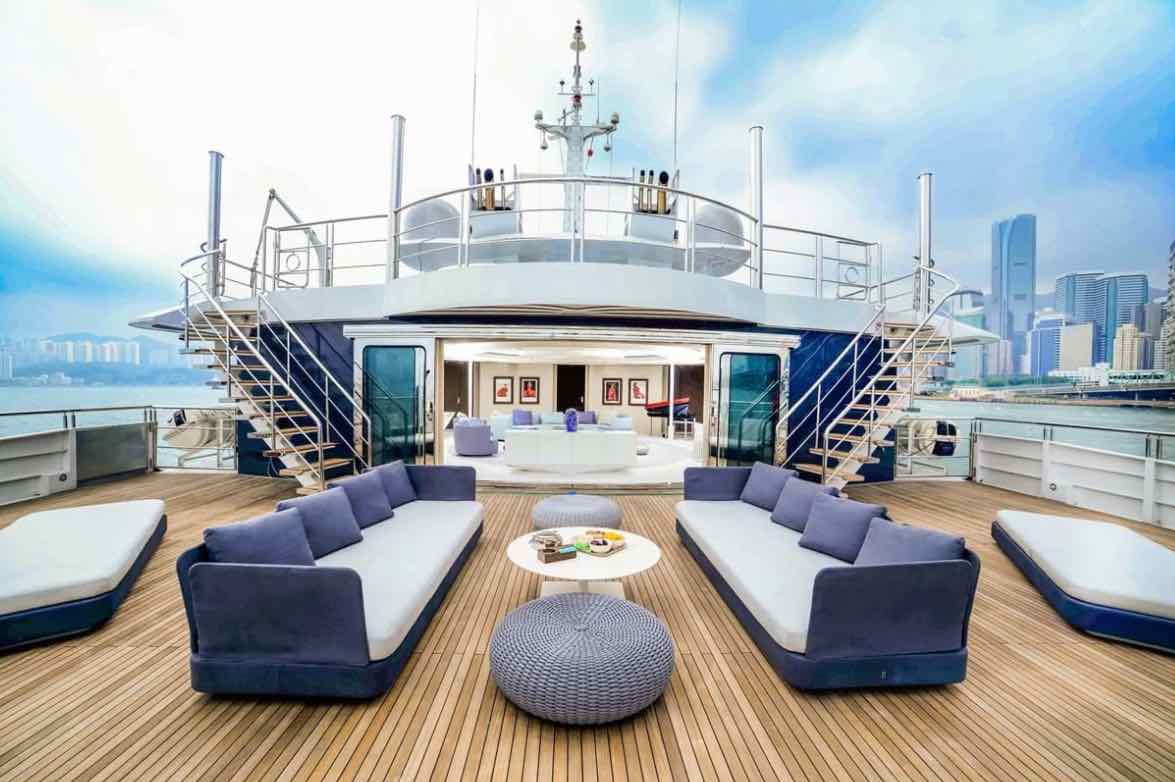 Guests receive a welcome drink upon arrival to encourage a state of relaxation. Once inside, lavish interiors by the impressive Miami-based Luiz Basto stun. Some might compare the experience to quietly perusing a modern art gallery in LA. A clean and minimal aesthetic is juxtaposed by eccentric art pieces in hues of red, pink, and blue. Ultra-plush sectionals ground the space and suggest a welcoming and approachable style – details that all make sense when considering its Asian influence.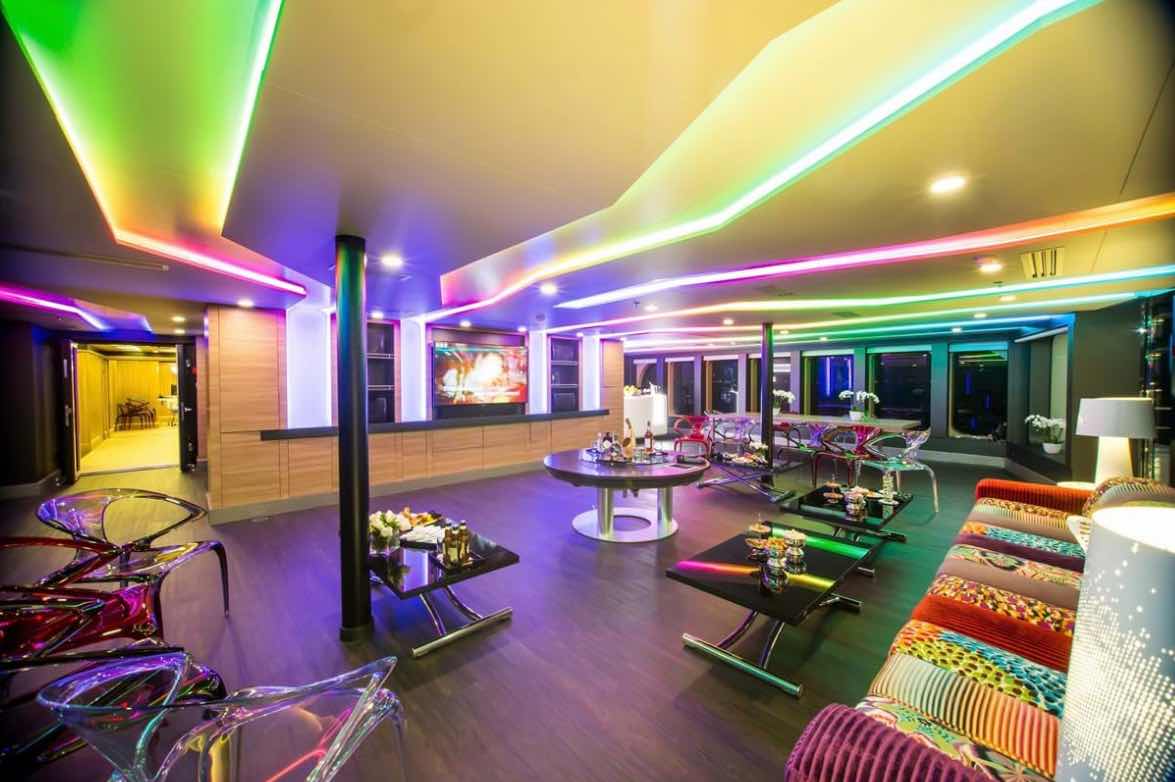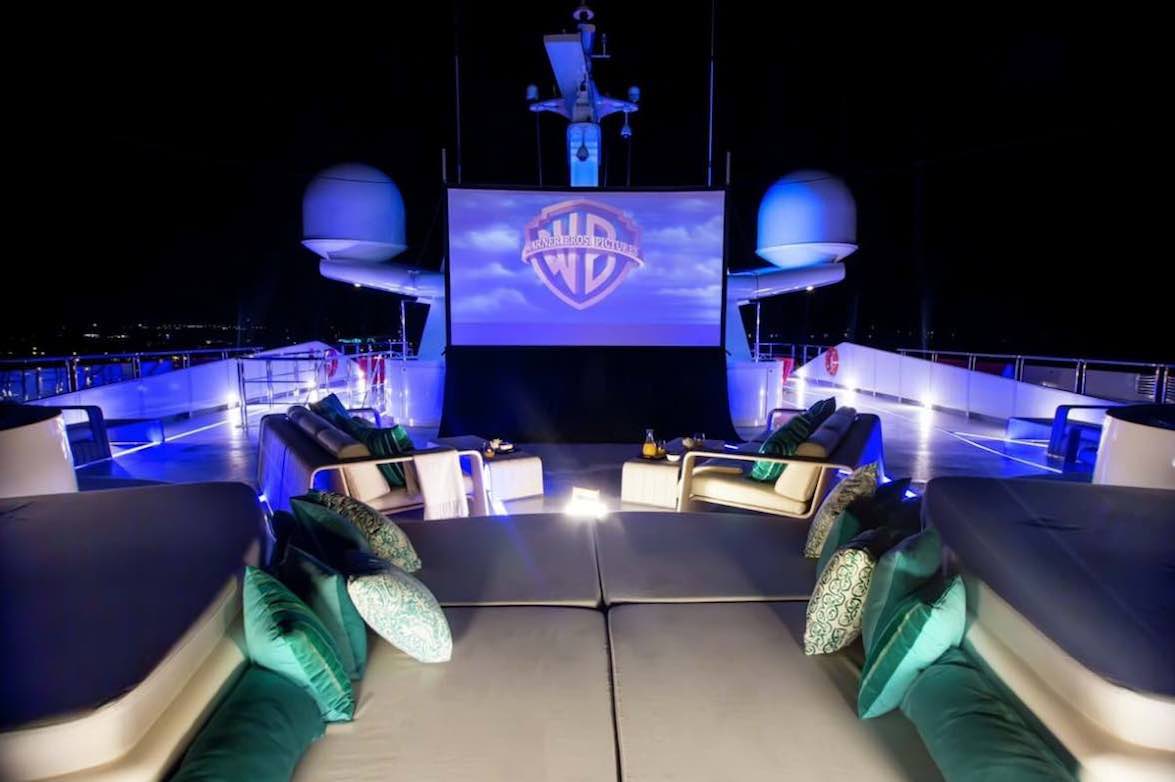 Saluzi has no shortage of patrons ready to be amused. The yacht arrived in Doha this past November and fetched a group of World Cup fans to experience the mega event from the sea. An impressive staff of 35 made the gathering an ultra-lavish and seamless affair. Similarly, CNN took part in a tour of the superyacht around the same time to report on its unique and stunning mastery.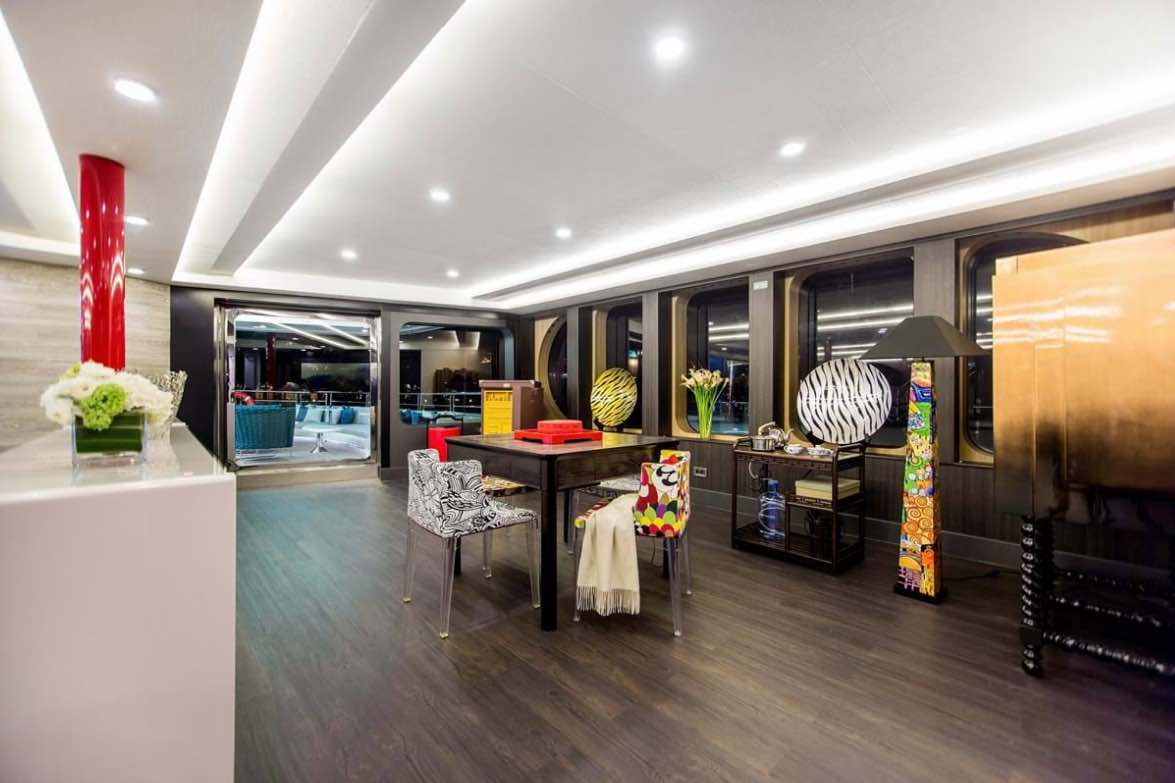 Saluzi was originally built by Austal to serve as a cruise ship, but it was transformed into a yacht in 2014. Arguably the world's most colorful vessel, Saluzi is available for charter year-round.