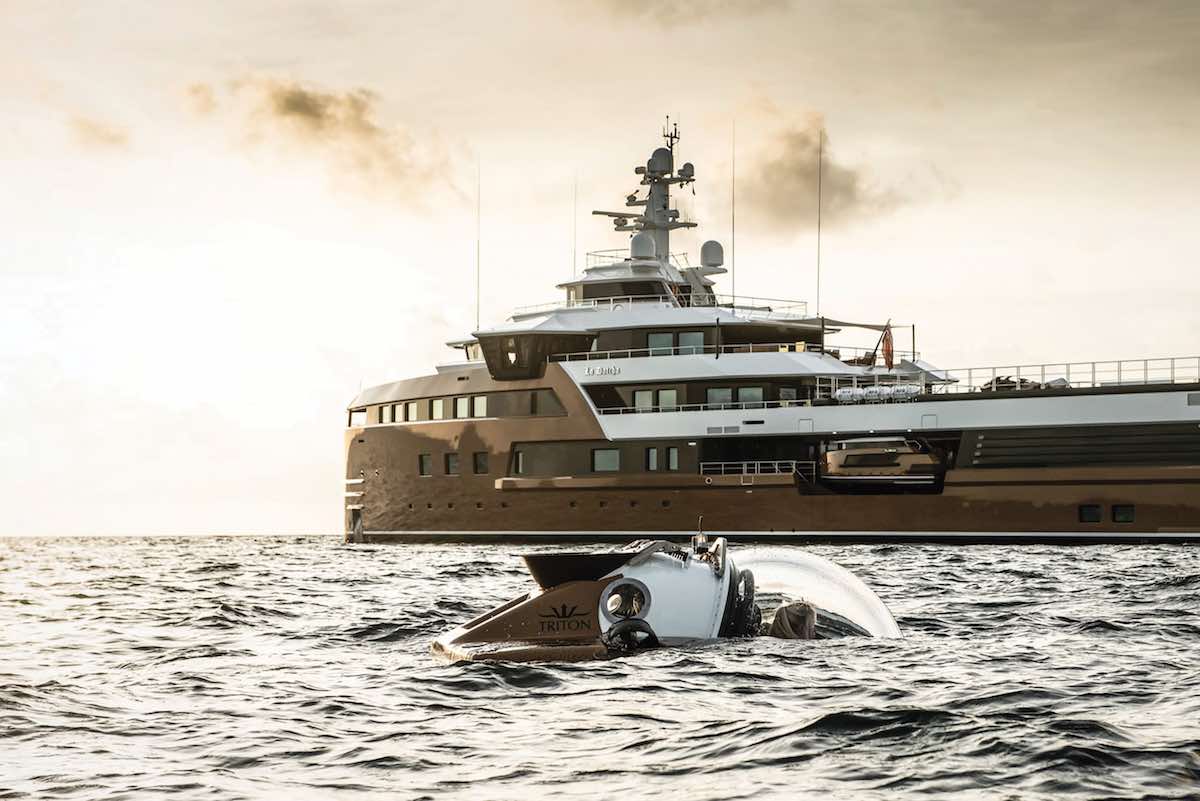 Sailing on a superyacht is one of the world's most extravagant and enjoyable pleasures. Embarking on one of these mighty vessels, such as the spacious Silver Yacht BOLD or the elegant and mighty LADY JORGIA from Fraser Yachts, gives passengers the opportunity to press pause on life and relax for a while on the open seas. While some boating enthusiasts love the thrill of yachting so much that they purchase their own vessel, others prefer to charter a superyacht instead. This option allows them to enjoy the perks of these skillfully engineered boats, while skipping maintenance costs. For some boaters, however, simply embarking on a short, chartered cruise to well-worn destinations doesn't quite satisfy their need for adventure. In fact, the demand for both luxury boating experiences and off-the-beaten-path exploration has, in recent years, given rise to a popular concept within the yacht chartering industry: expedition yachting.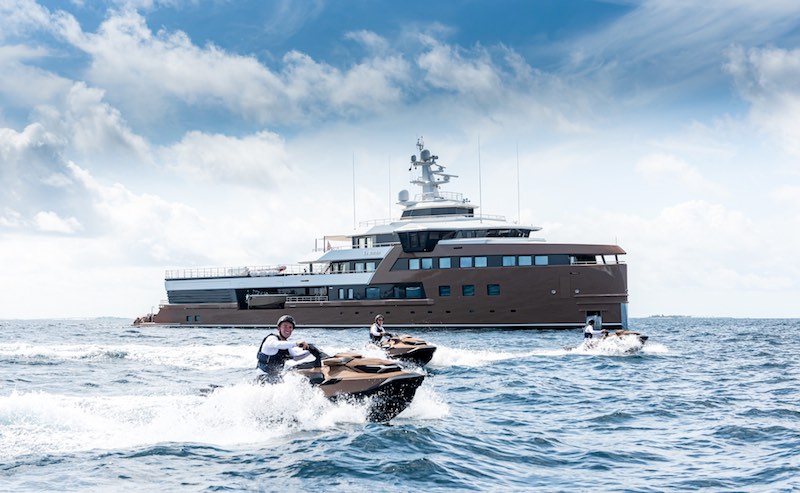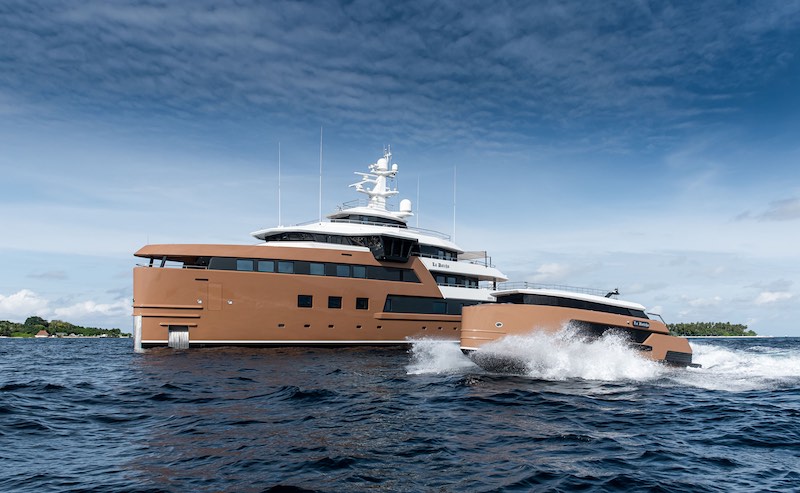 The concept of expedition yachting is simple: Travelers commission a high-end superyacht, but instead of staying close to shore, they embark on longer journeys to far-flung destinations, exploring the ends of the Earth—all in the lap of luxury. Instead of navigating familiar waters, expedition yachts allow passengers to sail to untapped locations, such as the otherworldly icescapes of Antarctica, the warm and pristine waters of the Eastern Mediterranean, or the breathtaking jungles of the South Pacific. All the while, they can enjoy cozy accommodations, a crew that caters to their every need, and, of course, spectacular views. Some superyacht companies can even take patrons on underwater journeys in miniature submersibles, giving them a glimpse into unseen worlds beneath the ocean's surface. With its limitless destination options, this exhilarating and over-the-top industry will satisfy any adventurer's need for unforgettable travel—without leaving the comforts of home onshore.
Antarctic Adventures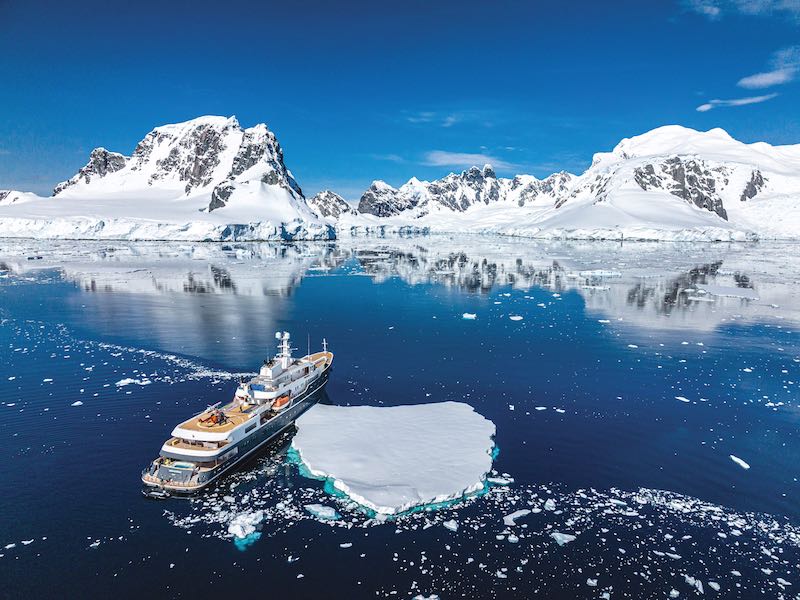 Perhaps no other location on Earth is as secluded and surreal as Antarctica. Traveling to the White Continent on a chartered superyacht promises awe-inspiring encounters with towering icebergs, pristine glaciers, and hordes of majestic penguins. Several expedition yacht companies host regular excursions to this untouched region of the world during the summer months, facilitating a once-in-a-lifetime experience with top-notch amenities. The Isle of Man-based EYOS, for example, frequently helps patrons channel their inner Ernest Shackleton, transporting them to the southernmost regions of the world so they can whale watch and explore the Antarctic wilderness on foot. Some highlights from EYOS's superyacht expeditions include kite surfing on the frozen plains, Antarctic rock climbing, and taking an airplane ride to the South Pole. These and many other adventures await all who step on board this posh yachting expedition, which boasts cozy cabins and professional service with a distinctly Antarctic ambience.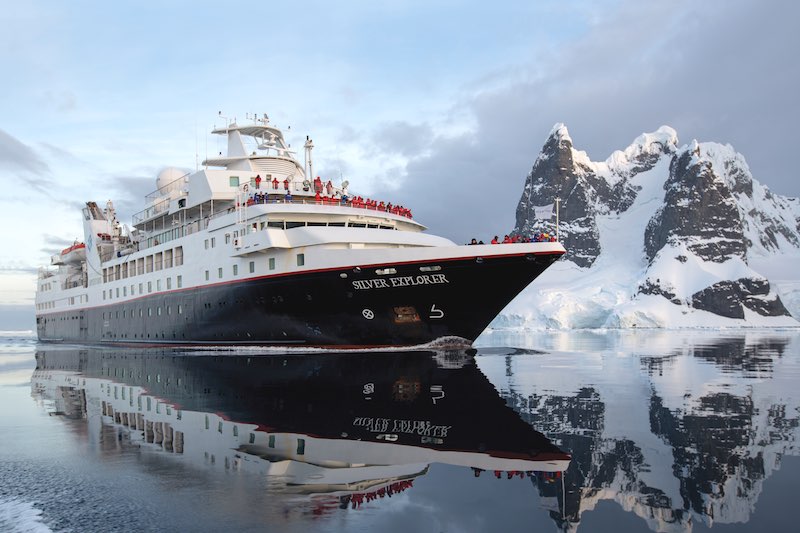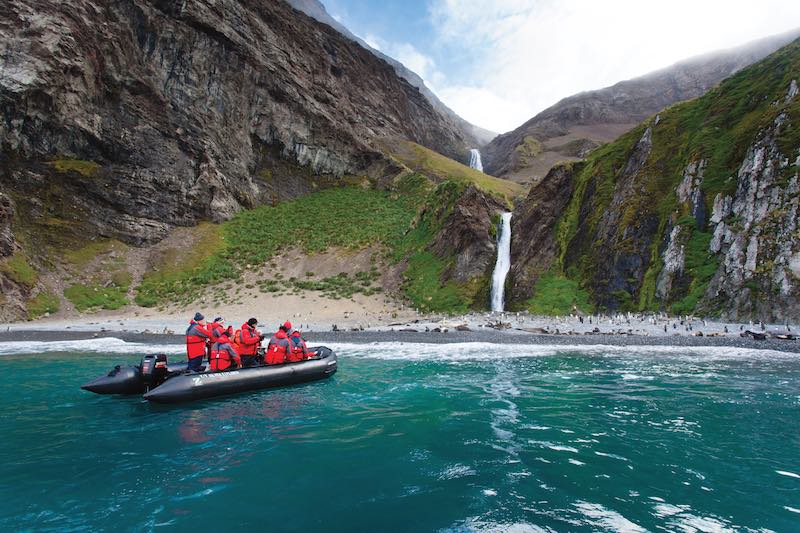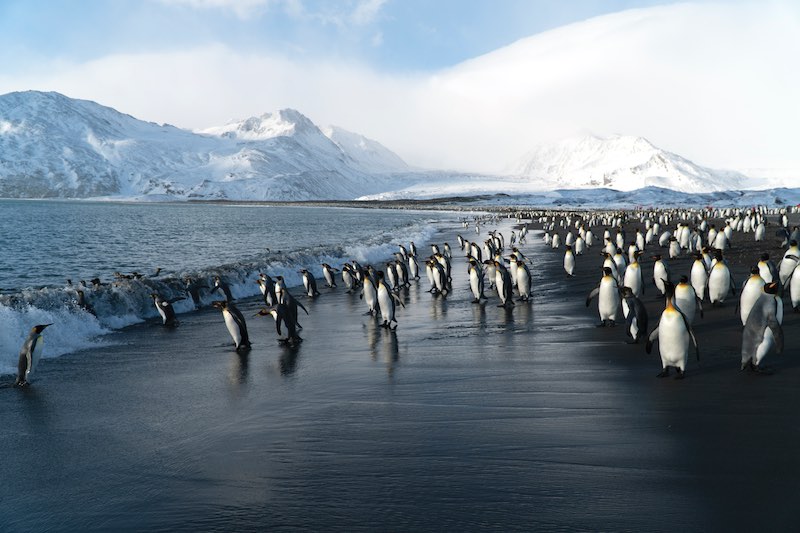 Silversea expeditions can also send passengers on a breathtaking voyage from Santiago, Chile, to the Antarctic terrain, providing excellent service and unmatched comfort from start to finish. Their expedition yachting package includes pre- and post-cruise hotel stays in Santiago, followed by a smooth and well-coordinated journey southward via private plane and boat. Along the way, guests will dine in high-end restaurants, receive complimentary travel gear and parkas, and embark on tours with highly trained professionals whose Antarctic expertise will inform and enrich their encounters with the tundra and its wildlife. Butler services are provided onboard every Silversea yacht experience as well, so at any point during the trip, guests can request room service or delicious beverage options from the ship's comprehensive drinks menu. Silversea is one of the best expedition yachting providers to this glorious part of the world, making any Antarctic excursion more memorable and magnificent.
Warm and Friendly Destinations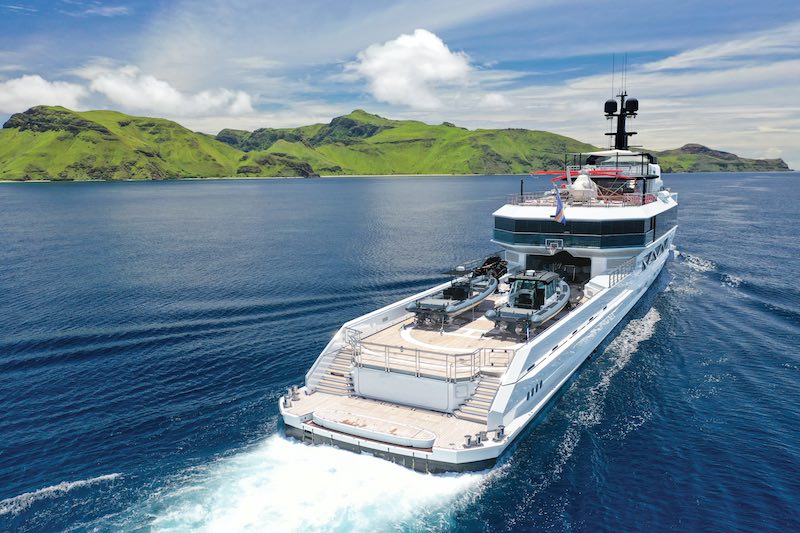 If a cold Antarctic expedition isn't what you are looking for, then a superyacht trip across the wondrous Mediterranean might satisfy your need for warmth, adventure, and relaxation. This region is known for its crystal-clear oceans, equatorial climate, sumptuous cuisine, and thriving nightlife. Charter yacht companies, like IYC, offer a whole range of excursions across the Mediterranean, from the historic isles of Greece to the spectacular—and glamorous—Italian coasts. Another expedition idea on offer involves visiting Monaco and watching racers compete in the famed Monaco Grand Prix. Passengers can also spend some time docking in Greece to partake in the local hospitality and the country's world-class restaurants. IYC boasts a range of superyacht options with different features for a Mediterranean cruise, from the sprawling sundecks of the PARVATI to the spacious living quarters of the KASSANDRA. That way, patrons of all types will find a vessel that suits their needs and lifestyle.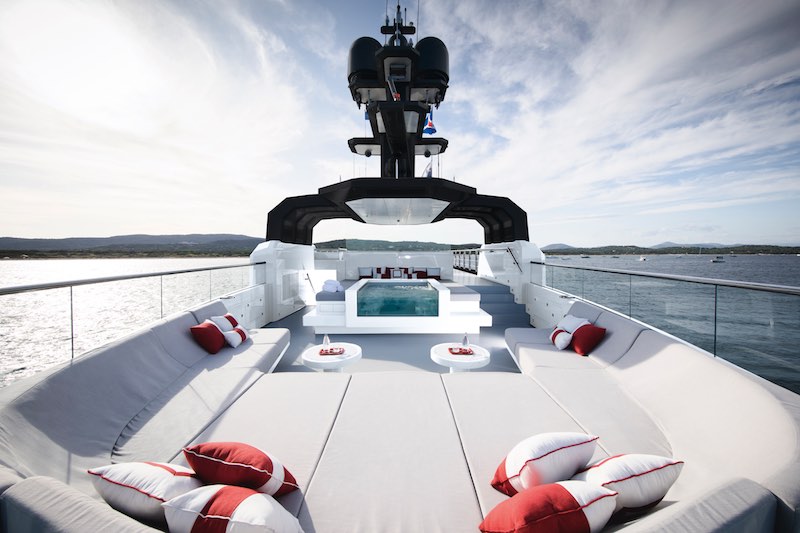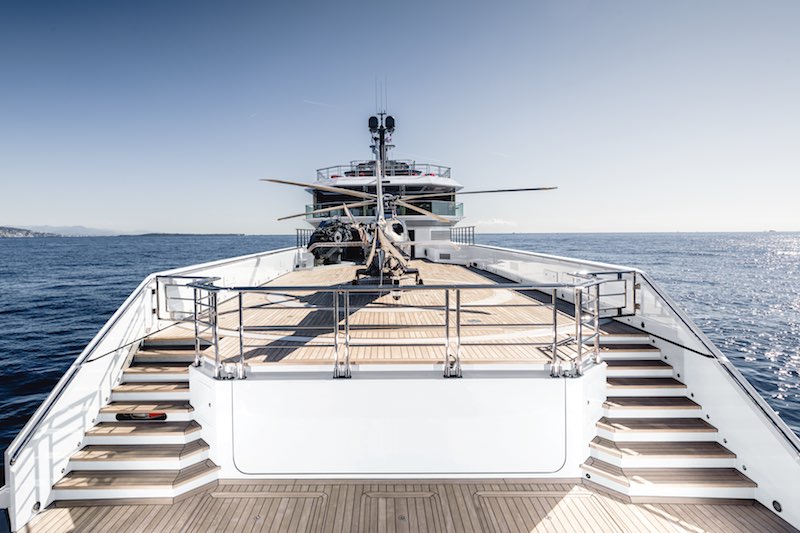 For those looking to travel far away from home and get lost in nature, a visit to the Pacific Island Vanuatu, also with EYOS charter yachts, presents numerous possibilities for sightseeing and cross-cultural experiences. This lush and vibrant island is home to towering volcanoes, thick jungles, and sunny weather year-round. The locals are incredibly welcoming and friendly, performing traditional dances and ceremonies for visitors and educating them about their time-honored traditions. The surrounding oceans are also a fantastic spot for scuba diving and snorkeling activities, immersing participants in an alternative aquatic world where spectacular fish and sea life dance and swim around them. Surreal and spectacular, a superyacht trip to Vanuatu is a life-changing adventure, with luxurious onboard amenities and priceless encounters with the island's history, people, and culture.
Superyacht Submersibles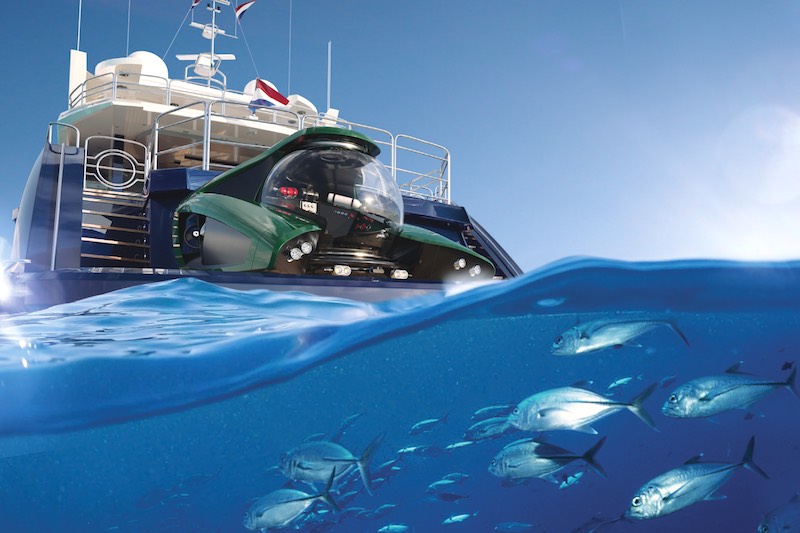 In recent years, state-of-the-art submersibles have been added to superyacht expeditions, allowing guests to delve even deeper into the magnificent worlds beneath the ocean's surface. Many of these miniature submarines, like the ones built by the Dutch manufacturer U-boat Worx, have been designed to maximize leg room and interior space, ensuring that passengers' voyage into the depths is as comfortable and awe-inspiring as possible. Hopping inside one of these high-tech submersibles is safe and enjoyable, requiring no SCUBA training or certification, so even the most hesitant passengers can feel at ease. Typically used for research expeditions, these submersibles come equipped with all sorts of features to illuminate the darkest depths of the sea floor, revealing a magnificent world rife with vibrant aquatic life. The experience is truly one-of-a-kind, and now, many superyacht chartering services are making submersibles a staple of their fleet, enhancing their customers' experience at sea.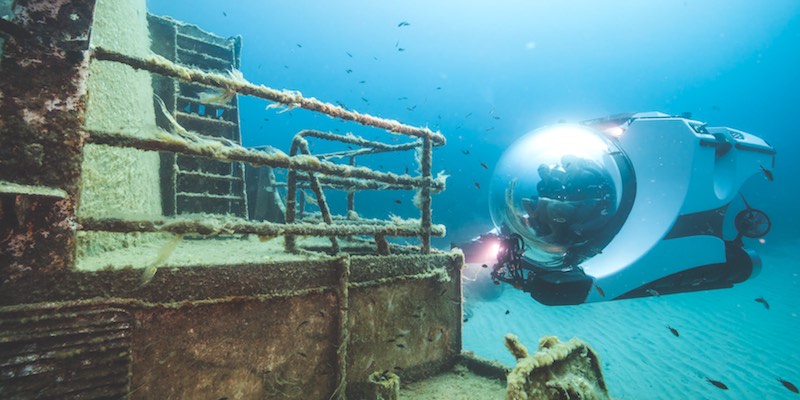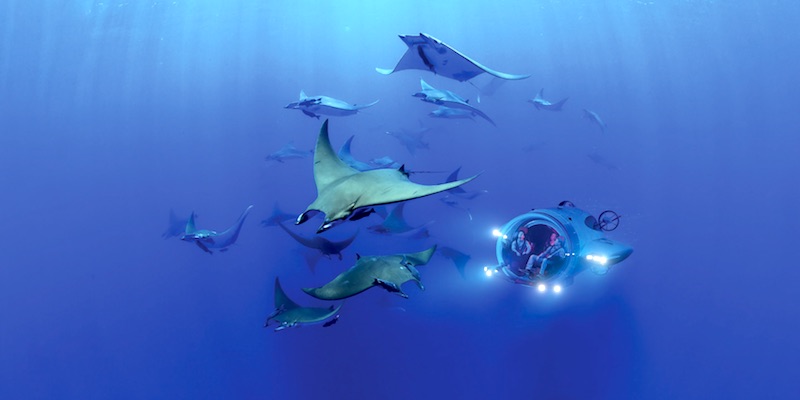 From the far-flung icescapes of Antarctica to the tropical paradise of the Pacific Ocean, expedition yachts open up bold new opportunities for living luxuriously while exploring the more rugged regions of our planet. With top-of-the-line features, an endless array of activities, and plenty of space to relax and unwind, the expedition yacht industry is likely to thrive in the years to come, transporting discerning passengers to new frontiers of style, luxury, and class.