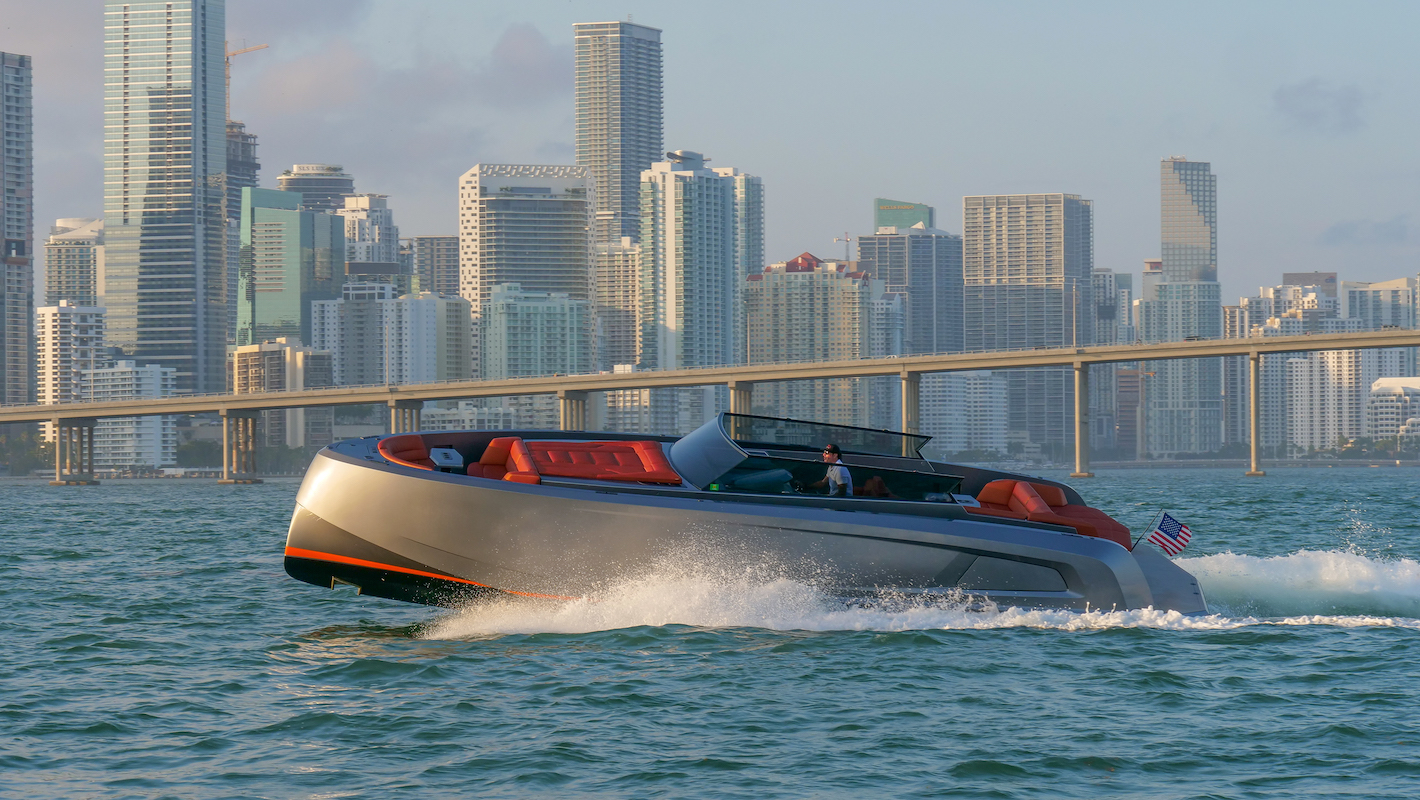 Launched in 2012 by a Dutch businessman with an exceptional understanding of aluminum and innovative welding techniques, Vanquish Yachts combined its founder's love for fast cars with a passion for sporty motoryachts. Eight years on and the yard has built a fabulous fleet of drivers' boats for people seeking more than a standard vessel made from a prefab mould. Created for some of the world's most demanding individuals, no two Vanquish yachts have ever been exactly the same.
It was almost a decade ago when the founder of Vanquish Yachts, Tom Steentjes, was driving along one of the many lakes in his native Netherlands. Gazing at the array of sports boats on the water enjoying the summer weather, he was struck by how boringly similar they all looked. How come motorcar manufacturers could design and build so many vehicles with distinctive styles to meet all tastes, he asked himself? And why was the same not happening in the motoryacht world?
Shaping the Future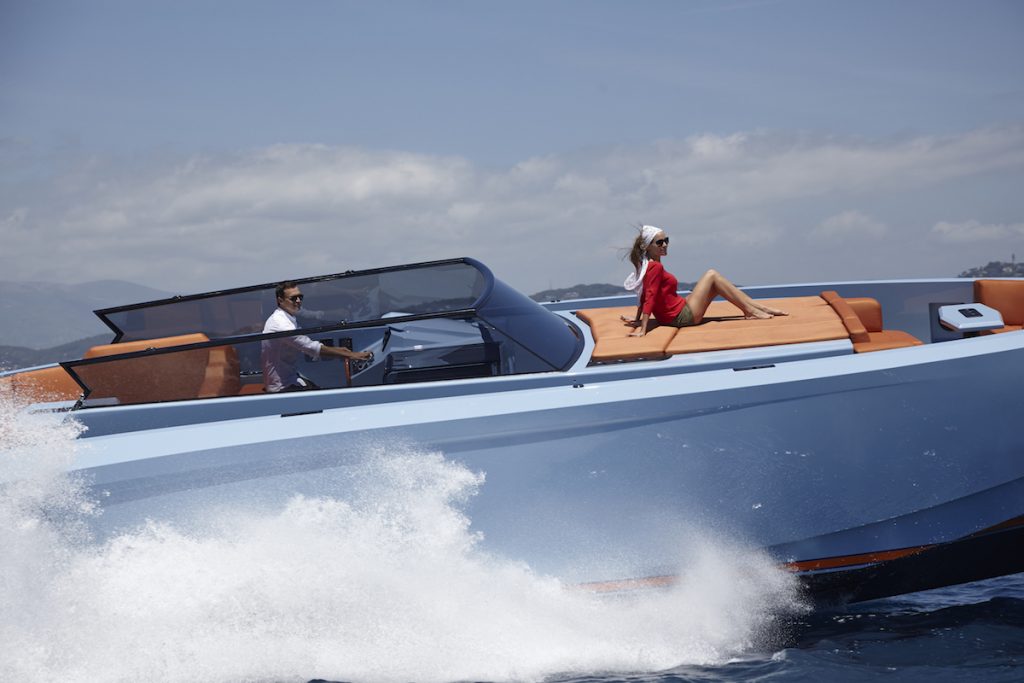 Steentjes was in a unique position to put his money where his thoughts were and answer the question in person. Despite being just 30 years of age at the time, he'd recently sold a highly successful fast-food machine manufacturing company and had money to invest in a new venture. Steentjes had made his previous business work so well because of his skill with welding and vision of how aluminum could be shaped to meet specific demands.
Only For Demanding Individualists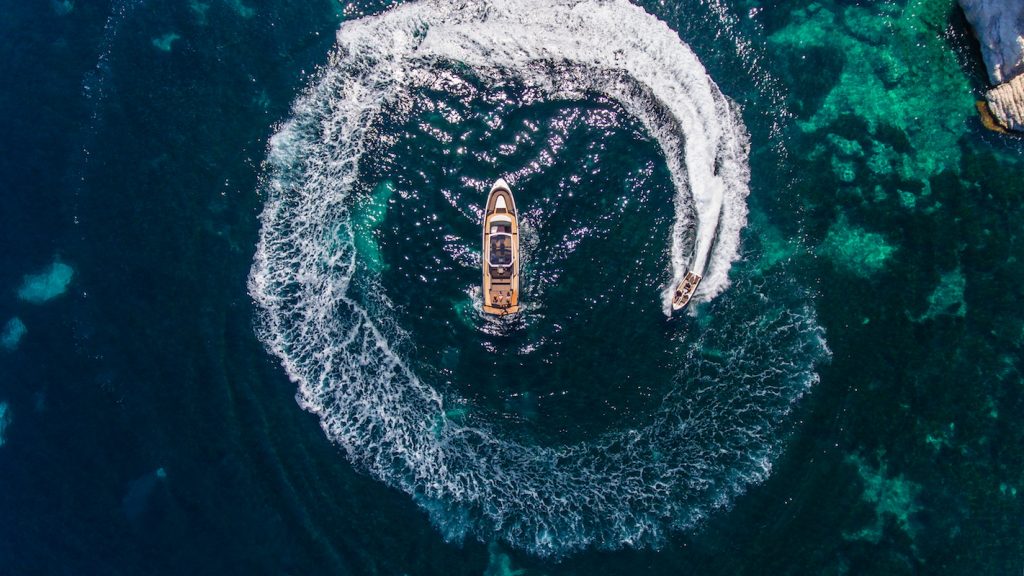 The stars were aligned and the time was right to start building fully customized aluminum driver's boats. Hand-built in the Netherlands under the brand name Vanquish Yachts, from the get-go these boats were loved by owners for their revolutionary appearance, awesome agility and supreme comfort. Steentjes is the first to admit that the growth of the Vanquish brand owes much to those owners.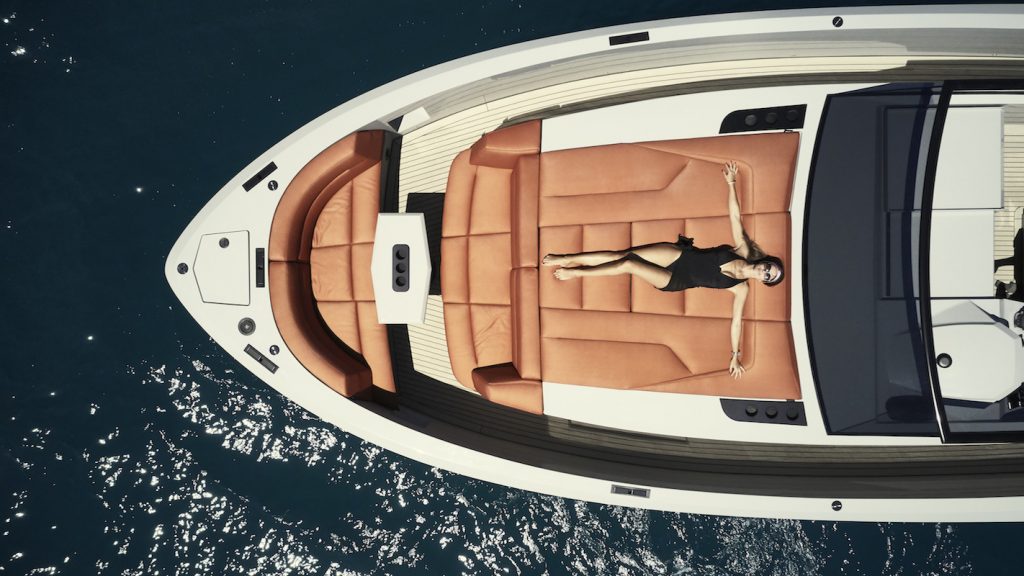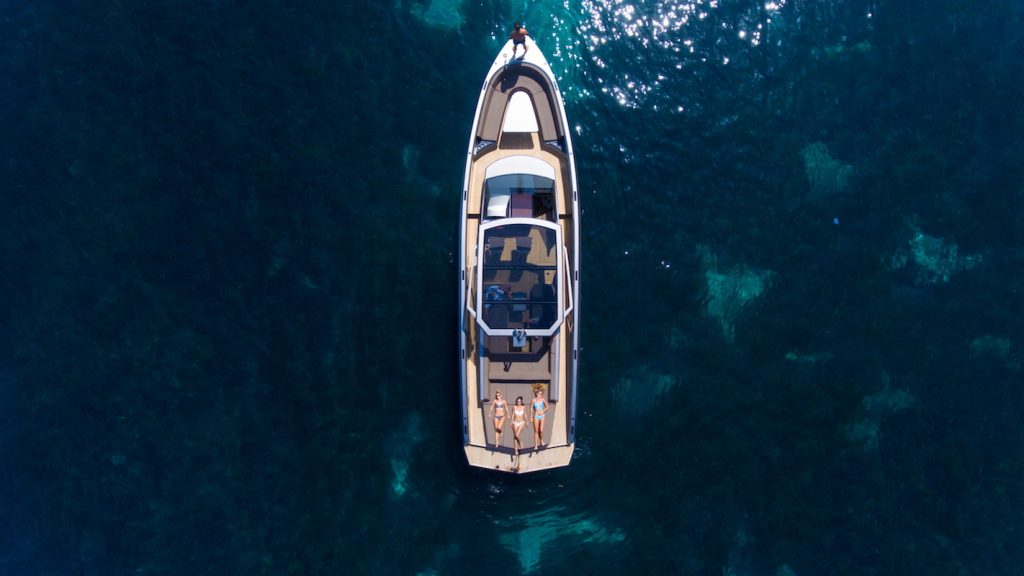 "Non-traditional working is in our genes and what we do best," he says. "Everyone involved with Vanquish Yachts has an appetite for design and engineering thinking that's outside the box, and we prefer to partner with clients seeking to realize seemingly impossible wishes. There are way too many clichés about customization – a bespoke boat should be about far more than changing color schemes or adding the odd feature. At Vanquish Yachts we expect you to bring fresh ideas to the table before we can even start to design and build your boat."
Flexible Thinking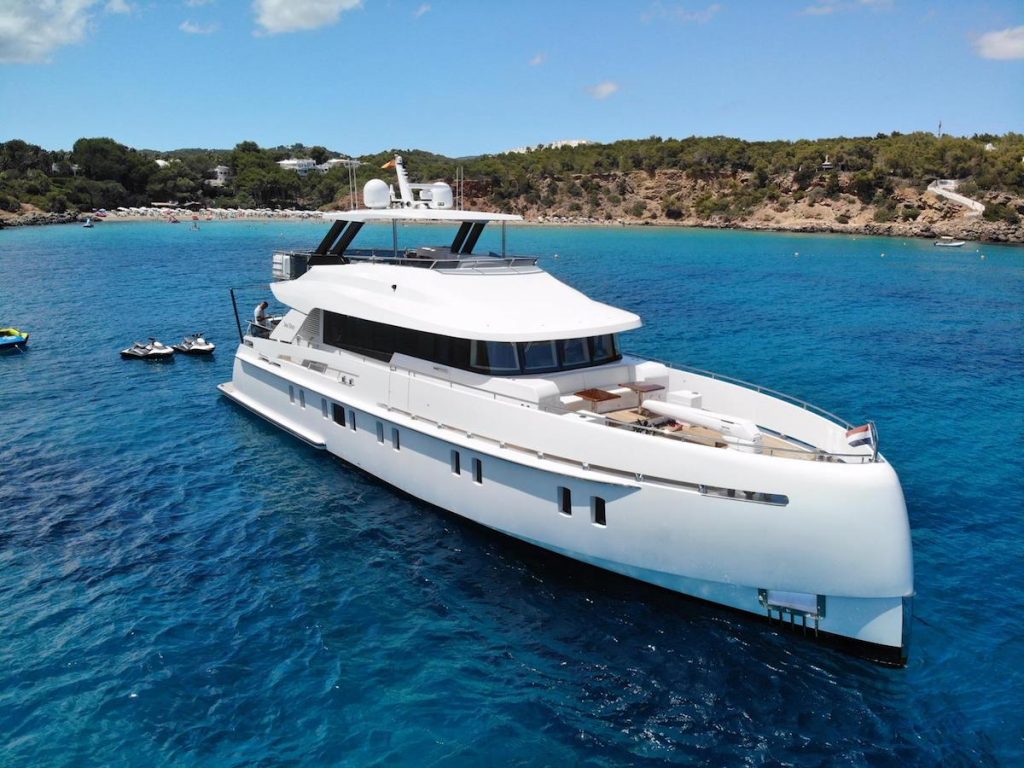 What Steentjes and his expert craftsmen are able to do in return is deploy the flexible properties of aluminum to realize pronounced changes to the yard's existing boat models, which currently vary in size from 11 to 82 feet (there are also some uber-cool superyacht tenders and water scooters available, but that's a story for another day).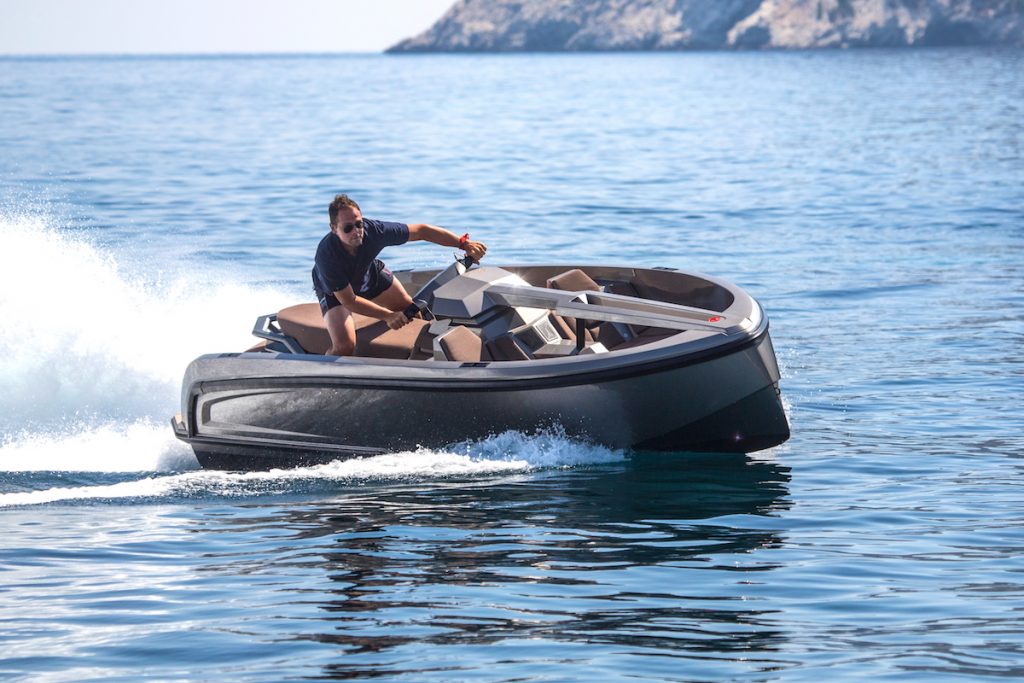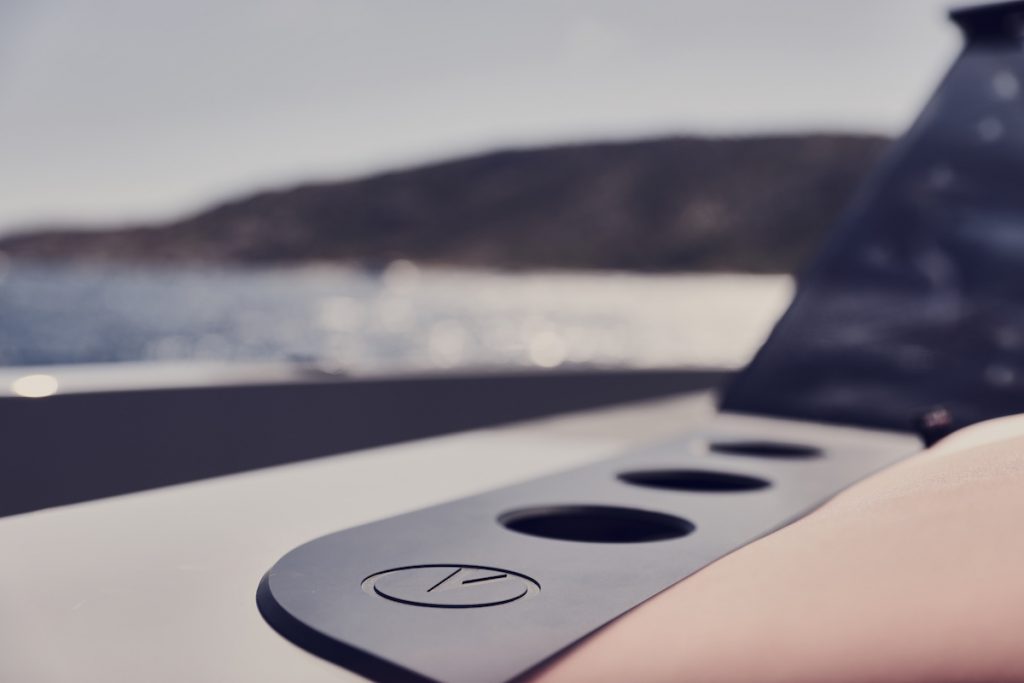 How about a large swimming platform or a smart open-plan galley? Maybe an innovative interior set-up or a new type of propulsion is your thing? Or perhaps you'd like a big bad jacuzzi on the aft deck and locate your tender garage to the side? All these concepts and more have been put into practice over the years with impressive results.
New Breed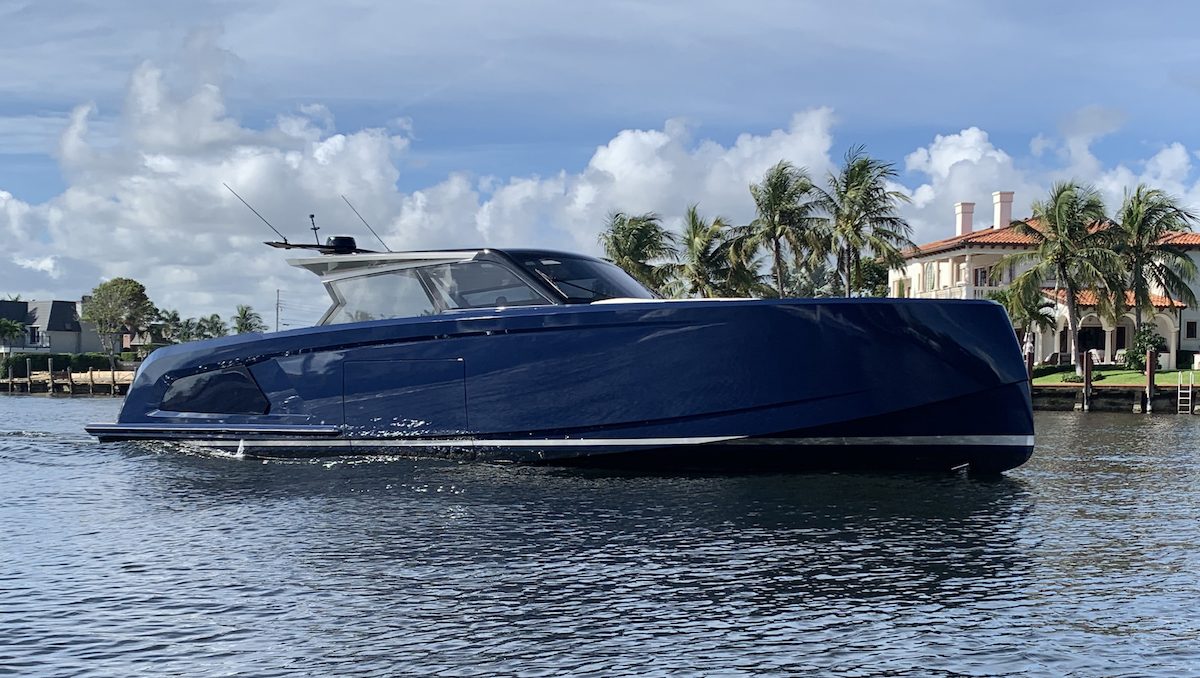 "No-one orders a build at Vanquish Yachts to become a face in the crowd," adds Steentjes. "Our yachts are statement boats that feature radical designs. As the Vanquish Yachts fleet has grown, we've also started attracting a new breed of client. These people see one of our boats at sea or in a marina and say 'I simply must have one of those.' Translating this initial wow factor into a VQ that matches their demands and desires is our reason for being."
Despite all the variations to the on-board features of each, the brand does have an instantly identifiable look & feel, one that's easy to note but less easy to describe. 'Not for everyone' is the Vanquish Yachts slogan and captures well the essence of a bold and in-your-face aesthetic that has enthralled buyers from Ibiza to the States. Each boat also benefits from an ingenious hull design that ensures low fuel consumption, fast acceleration, awesome agility with no spray and a long range.
Need for Speed
Breathtaking speeds are a vital part of the VQ experience, of course, with an average of 45 knots. Those with a particular penchant for pace can order a 50+ knots Veloce version with even more powerful engines, named after the Italian word for speed.
That said, speed without comfort is only fun for total adrenaline-heads but Vanquish Yachts has this aspect well covered too. The yard's unique construction methods make for the smoothest possible ride regardless of how high the speedometer gauge goes. The boats are also designed in such a way that passengers on deck remain perfectly dry even in rough seas, with a double spray rail now fitted as standard to all models.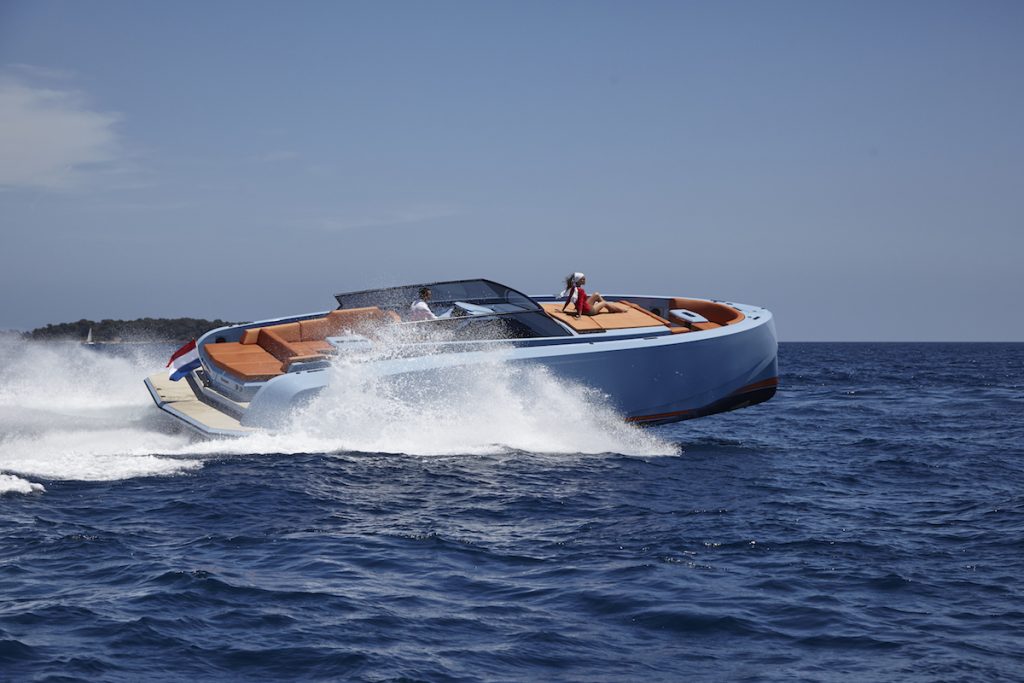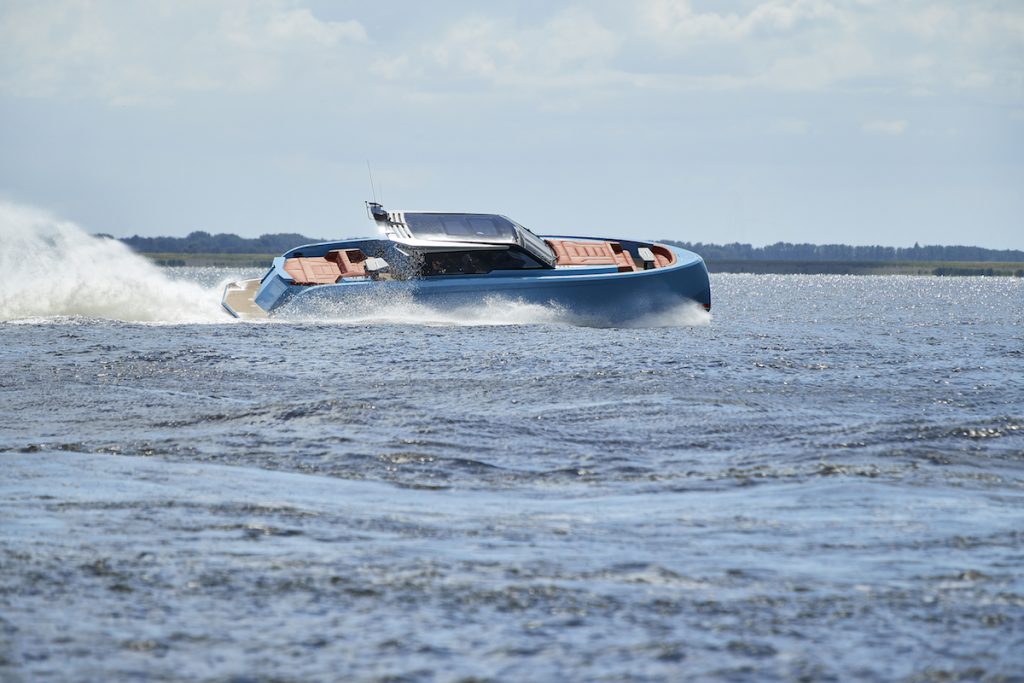 Another aspect of comfort is the on-deck facilities. Much attention is paid to ensuring a walk-around with plenty of space for lounging and socializing as well as seats and/or beds for 15 to 20 passengers on board.
Marine Alloy Assets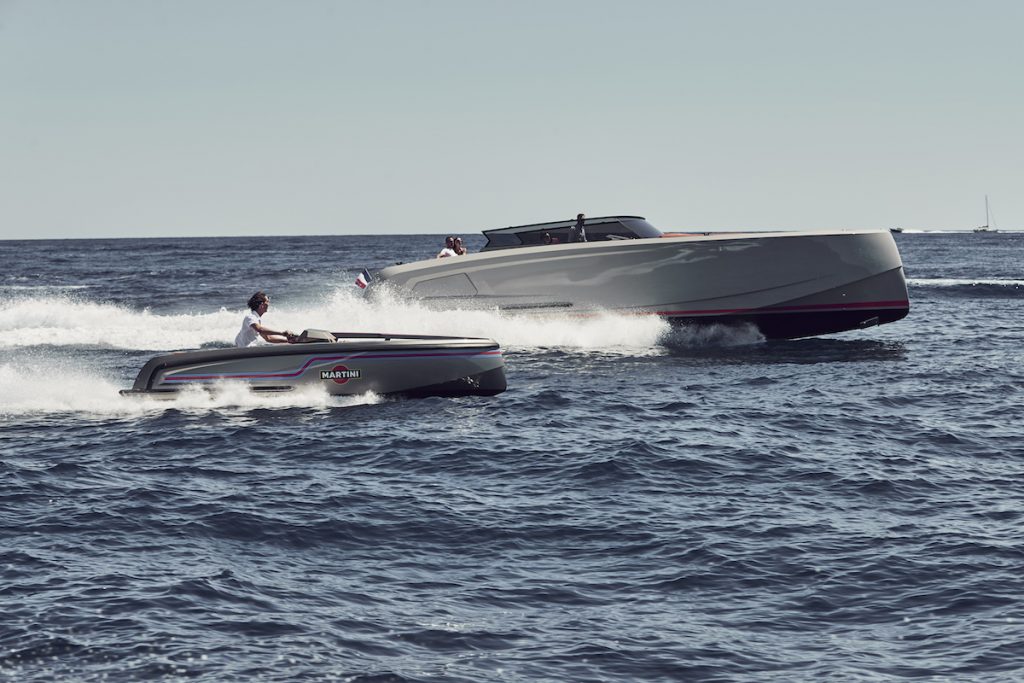 As well as making customization easier, boats built in marine alloy 5083 have a range of other assets. Vanquish yachts are extremely lightweight; 30 to 40 percent less than polyester and 45-55 percent lighter than steel. Moreover, alloy 5083 is much more durable and easier to repair should you have a bump or two, and much safer thanks to its non-flammable properties. It is also highly resistant to seawater. Last but not least, the fact that the metal is easy to maintain reduces the overall cost of ownership and helps ensure a higher resale value that justifies the original outlay.
VQ45 Power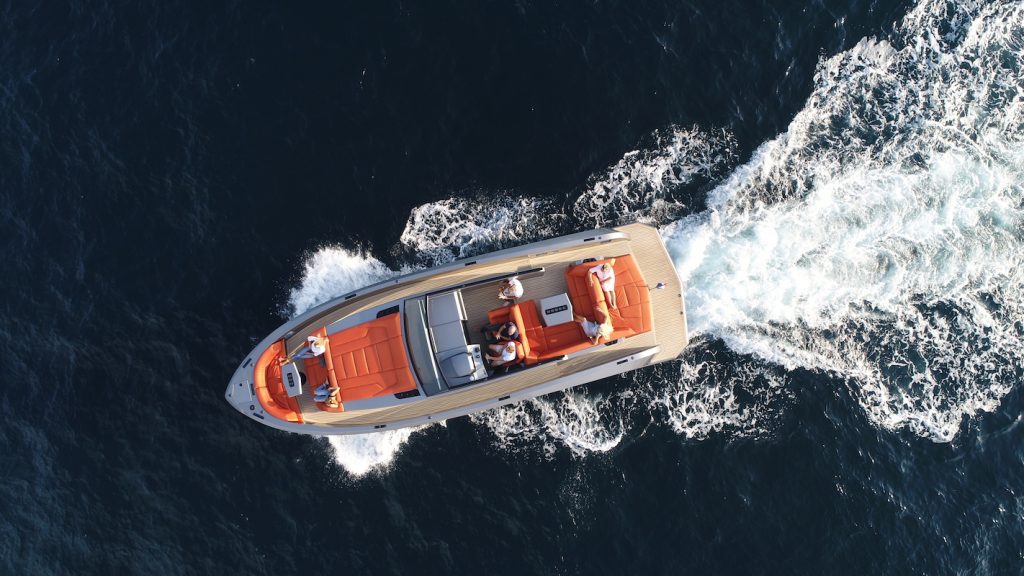 Let's end this review by looking briefly at three of the best-selling boats in the Vanquish Yachts portfolio. Packing an incredible punch within its compact frame, the VQ45 was the breakthrough size for the brand. This multipurpose model is easy to handle and has space to host up to 16 for a fun hangout on the water. But with room for two people to sleep, the VQ45 is also ideal for a romantic getaway with your partner. This boat has been custom-built in a kaleidoscope of colors, including tope grey, a Gulf Racing livery, the characteristic blue of SAL and the jet-black BALR.
VQ50 Mk2 Muscle Machine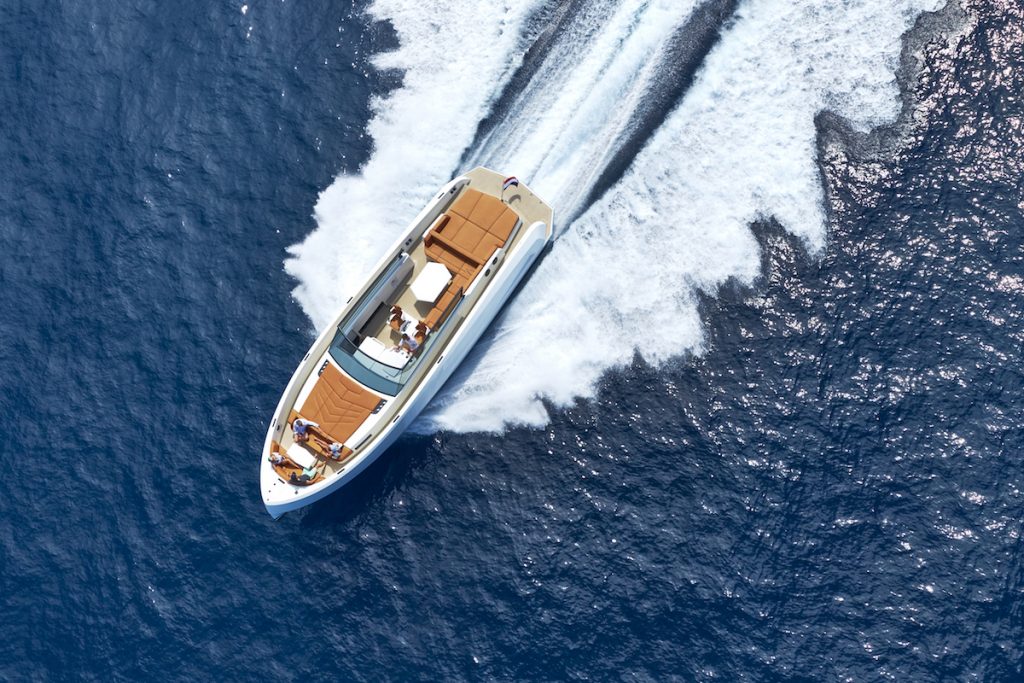 The VQ 50Mk2 takes all these attributes and ups the ante in terms of size and volume. The engineering, power and design of this robust boat took past success stories to the next level. With lightning-fast acceleration and fantastic maneuverability, the VQ50 Mk2 is a hard-hitting muscle machine that looks stunning while effortlessly turning on a penny. Up to 20 lucky souls can enjoy the spacious decks and interior. There's also an option for a galley with BBQ grill as guests enjoy the tunes booming from the handsomely integrated aluminum speakers.
Going Large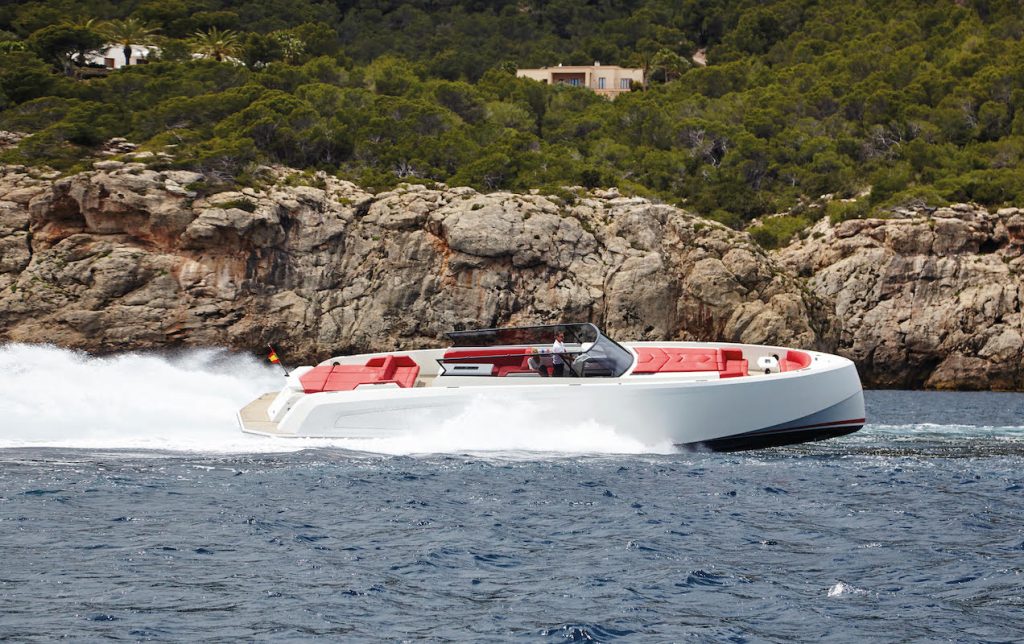 Last but certainly not least, the newest member of the collection was created for new and repeat clients looking to go larger. The VQ58 offers a remarkable number of variations in terms of layouts, superstructure and propulsion, and is available in hard top (with a giant sun roof), T-top and open-top versions.
This is the model for those looking to embark on longer trips in VQ style by opting for a full-beam master, a VIP/guest cabin, two bathrooms and a day lounge. Alternatively, build three cabins to take more folk away on the ultimate weekender. Or go the whole hog and turn the interior into a day-boat paradise. As with all Vanquish yachts, the choice is most definitely yours… And boredom is never, ever on the menu.