Premium Access to the Fort Lauderdale International Boat Show with a Package Designed Especially for Jetset Magazine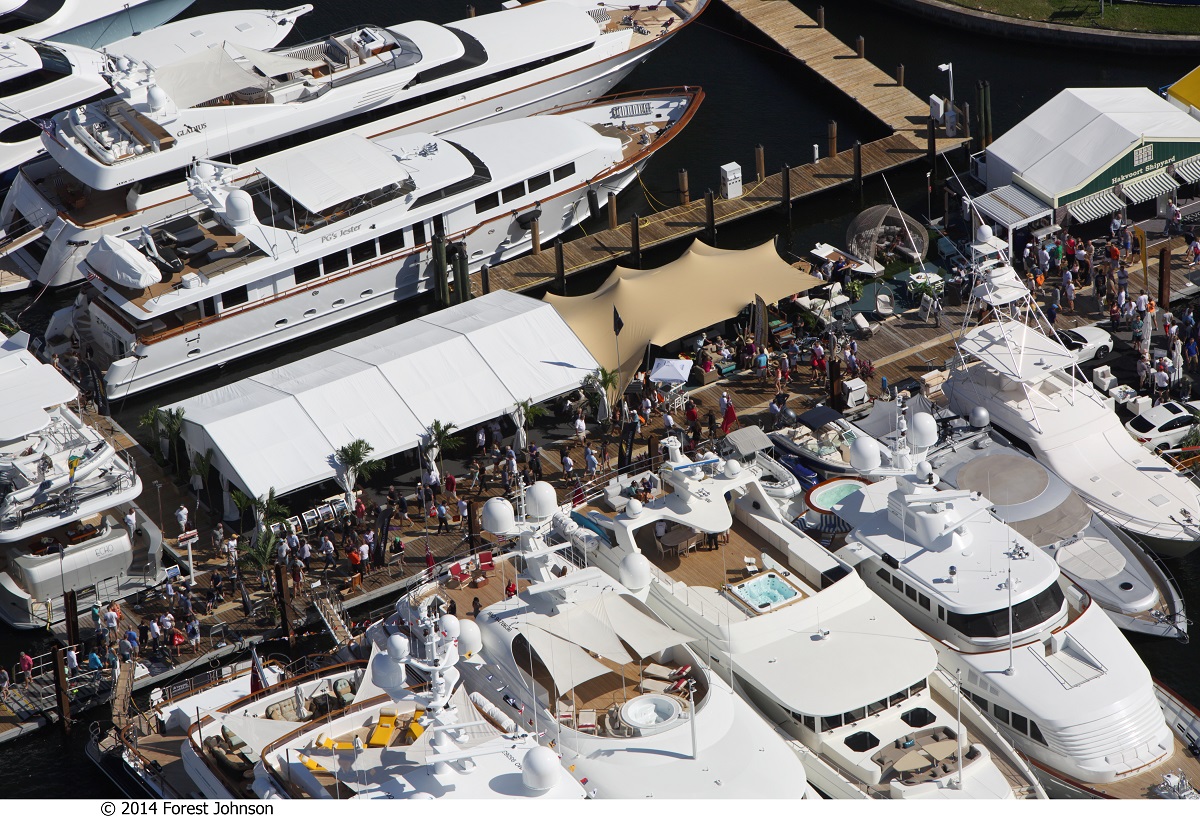 For 56 years, the city known as the Venice of America has played host to the largest in-water boat show in the world, the Fort Lauderdale International Boat Show (FLIBS).  Now, through an exclusive promotion, subscribers and readers of Jetset Magazine can register to receive free premium access to the spectacular event which takes place this year from November 3-7 in the Yachting Capital of the World.
Known simply as "FLIBS" to those who know it best, the show attracts a global audience of 100,000 yachting and boating enthusiasts over five days.  More than 1,000 exhibitors from 30 countries showcase $4 billion worth of superyachts, boats of all types and yacht "toys" such as personal submarines, water-propelled jet packs and whatever is the latest addition to yachting fun. Beyond the amazing display of 1,500 watercraft, the show's jaw-dropping display of exotic autos delights crowds of car aficionados every year.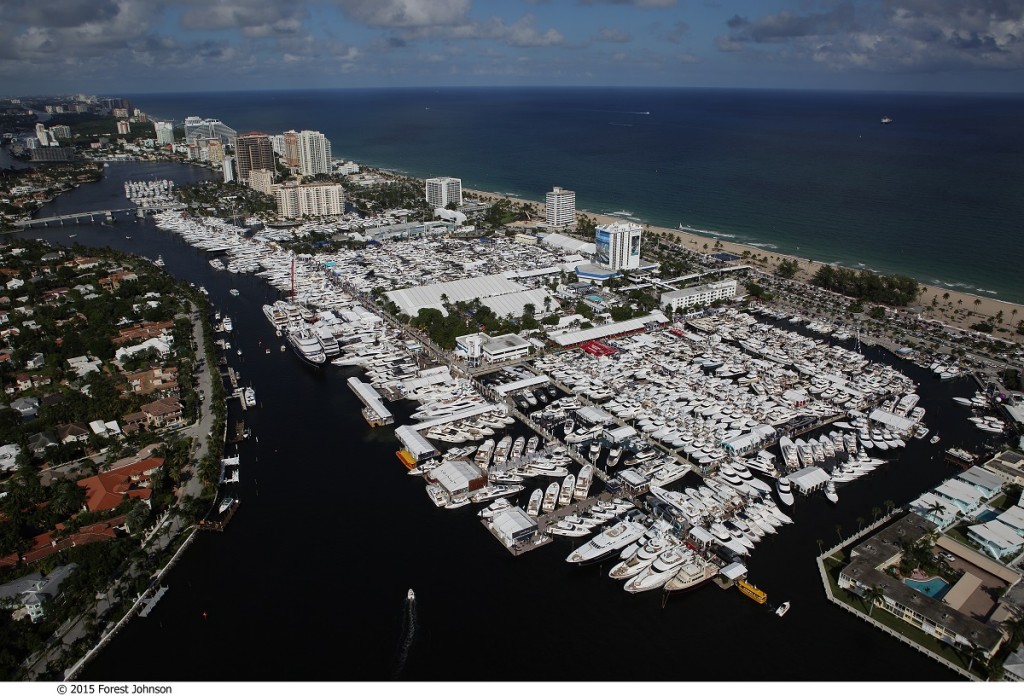 Show Management, the company that organizes and produces the event, has designed a special Premier Experience specifically for subscribers and readers of Jetset Magazine, a $1500 value.  The free, all-access pass delivers daily access for two people to the five-day event. Jetset Magazine Premier Experience pass holders also receive:
Water shuttle transportation to the show from area hotels
Access to the AIM VIP Pavilion
Access to a yacht concierge team to book private yacht tours
Access to exclusive events throughout the show
Hotel concierge services through BoatShowHotels.com, the show's official travel partner
You don't have to be solely into yachts to enjoy this fabulous lifestyle event.  In addition to being the event where yacht buyers and sellers converge each year to see what's new, the show also delivers plenty of fun, including its popular floating cocktail lounges, live music, fishing and boating seminars for adults and children of all ages, live water sports demonstrations and marine-themed art and jewelry, all displayed across more than 3 million square feet of exhibit space.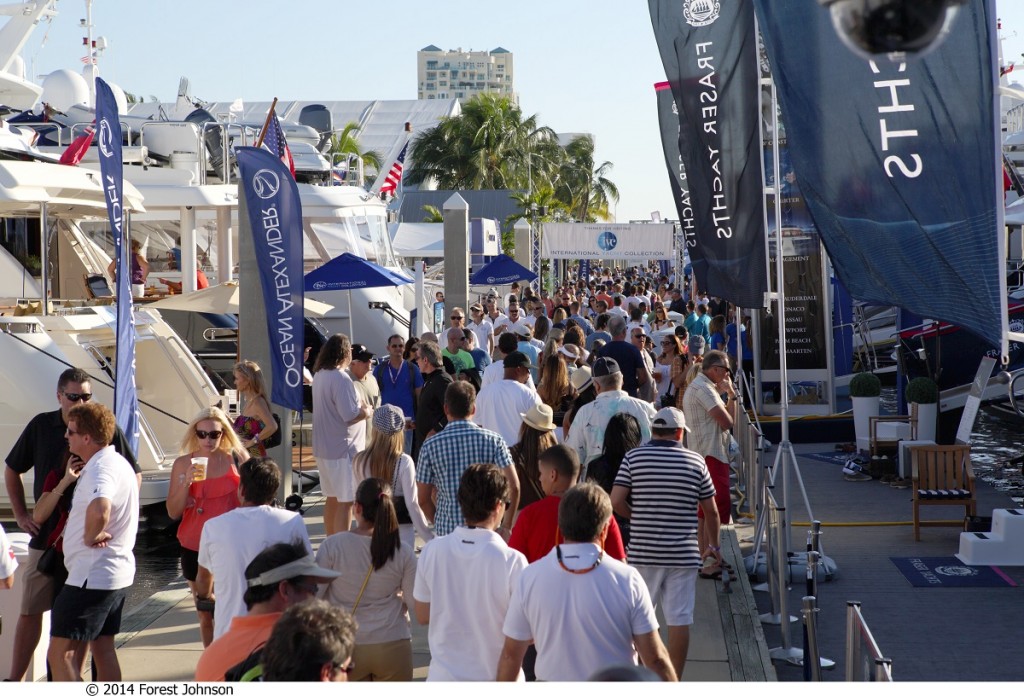 Fort Lauderdale is a great place to visit, with lots to do on water and on land.  While famous for its beaches, the city is home to a world-class museum and performing arts center, fashion-forward shopping and an outstanding selection of luxury hotels, progressive dining and nightlife.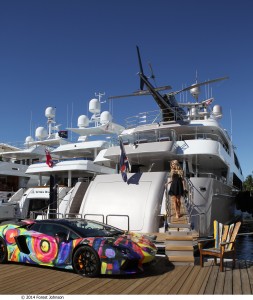 With 165 miles of navigable inland waterways, one of the most popular things to do is get out on the water and enjoy everything this special city has to offer. There are many convenient options, including private and group charters and boat rentals. While on the water, you can stop for cocktails or a bite to eat at one of the many waterfront restaurants and bars or take a "cruise to nowhere" along canals lined with mansions and yachts.
Whether it's touring exclusive waterfront neighborhoods, booking an offshore or inshore fishing trip, staying fit with a never-ending choice of watersports such as diving, paddle boarding, kayaking, hiking in the Everglades, or simply relaxing at one of the many world-class spas, the city of Fort Lauderdale offers many wonderful choices.
The 57th annual Fort Lauderdale International Boat Show takes place November 3-7, 2016 at seven locations including the Bahia Mar Yachting Center, Hall of Fame Marina, Las Olas Municipal Marina, Hilton Fort Lauderdale Marina, Sails Marina, Pier 66 Marina and the Greater Fort Lauderdale/Broward County Convention Center. All locations are connected by a convenient land and water transportation network offering various parking and transportation options.  Several of the show sites also have hotels.
For more information about the Jetset Magazine Premier Experience and to register for passes to the 2016 Fort Lauderdale International Boat Show, be sure to check out Issue 3 of Jetset Magazine available July 2016!
**PLEASE NOTE: Deadline to RSVP is Oct 1, 2016.**
FLIBS is managed and produced by Show Management and owned by the Marine Industries Association of South Florida.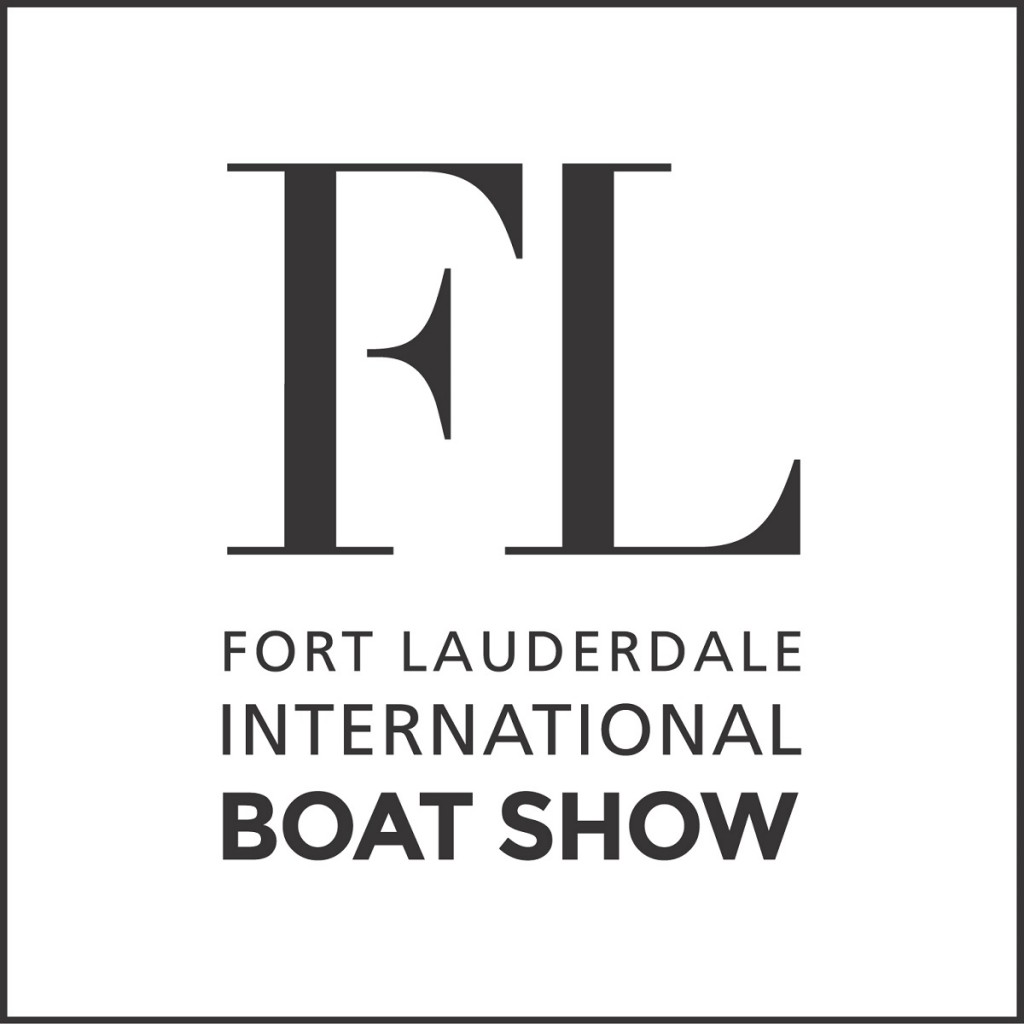 Like the Fort Lauderdale International Boat Show on Facebook at facebook.com/fortlauderdaleboatshow, follow the show on Twitter at twitter.com/boatshowupdates, connect on Instagram at  instagram.com/boatshowphotos, and tune into Boat Show TV at youtube.com/showmanagement.