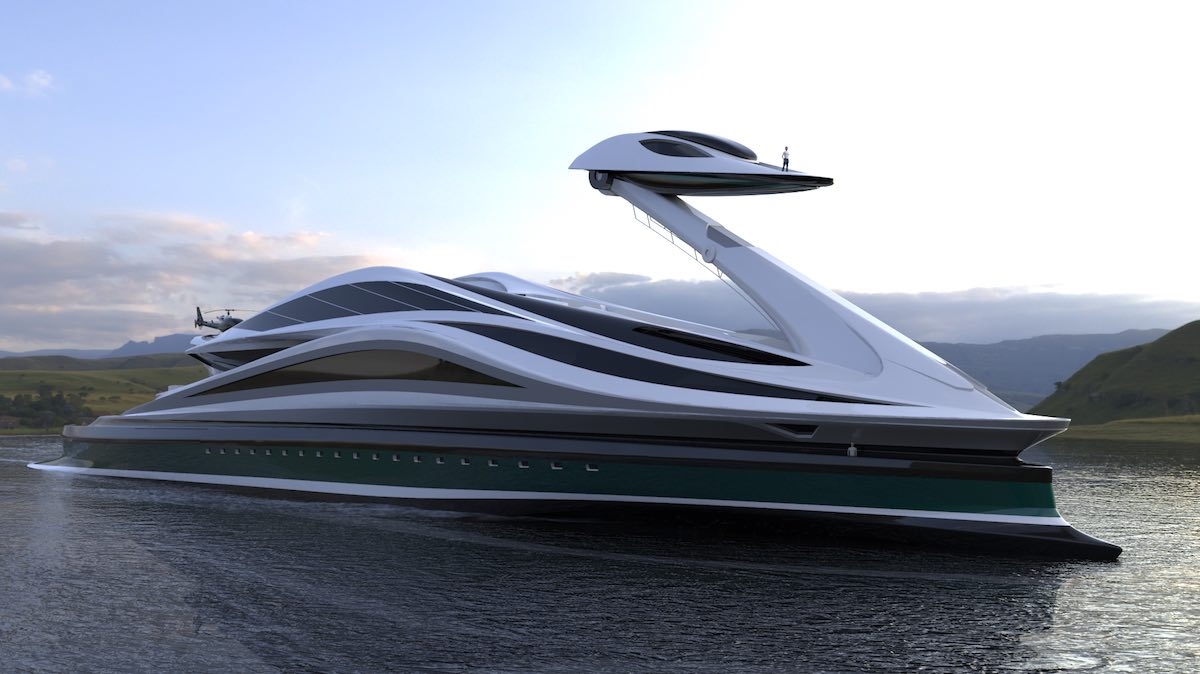 Pierpaolo Lazzarini is a millennial Italian designer who has become known for his visions and concepts which are lightyears ahead. His portfolio includes automotive, aerospace, architecture, and yacht design with extremely unique and innovative prototypes. He defines his team at Lazzarini Design Studio as a group of designers, engineers, and dreamers. His mantra, 'Think about the future but never forget the past,' is clearly visible in his art.
In the 1990s, Luca Bassani Antivari revolutionized the yachting industry with his Wally yachts by pioneering carbon fiber as a building material; apart from that, boating structures have remained pretty standard until Lazzarini broke into the field with his revolutionary futuristic ideas.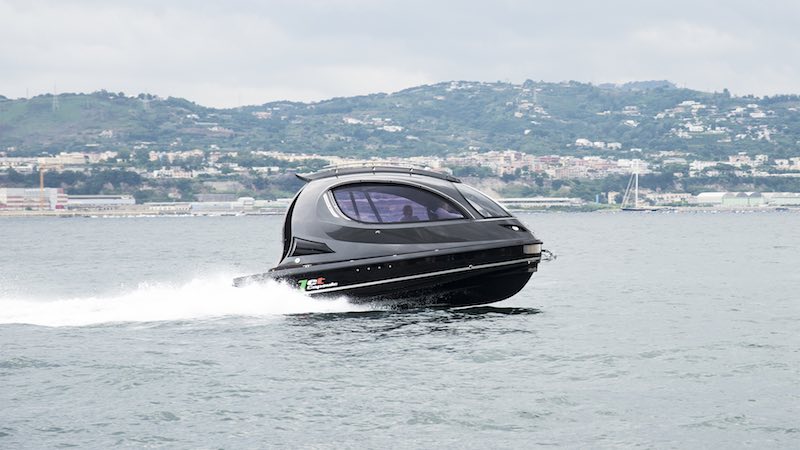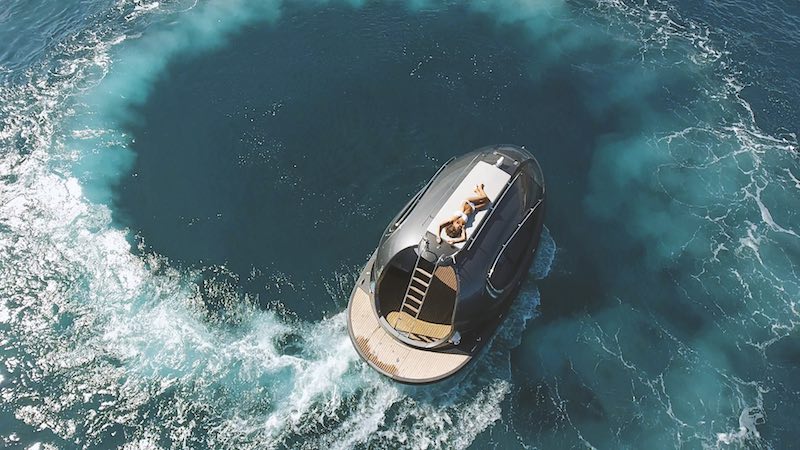 Since being highly praised and awarded for his Jet Capsule design, a small egg-shaped fiberglass yacht, Lazzarini's focus has been on innovative boat shapes. As such, the studio has recently unveiled its latest watercraft concept: Avanguardia, a 137-meter swan-shaped mega yacht. Lazzarini's design, inspired by a 1970's Japanese anime, includes a control tower cockpit positioned in the front of the yacht and appearing like the head of a swan (as seen in the Lazzarini Design Studio logo). This cockpit acts as a 16-meter boat that can disconnect when the flexible neck crane extends itself 157 meters forward. When the independent boat is set free of the yacht, the top part of Avanguardia becomes the auxiliary control tower. The neck crane then retreats back toward the yacht like a swan tucking its head under its wing to sleep, enabling the yacht to reach a max cruising speed of 18 knots.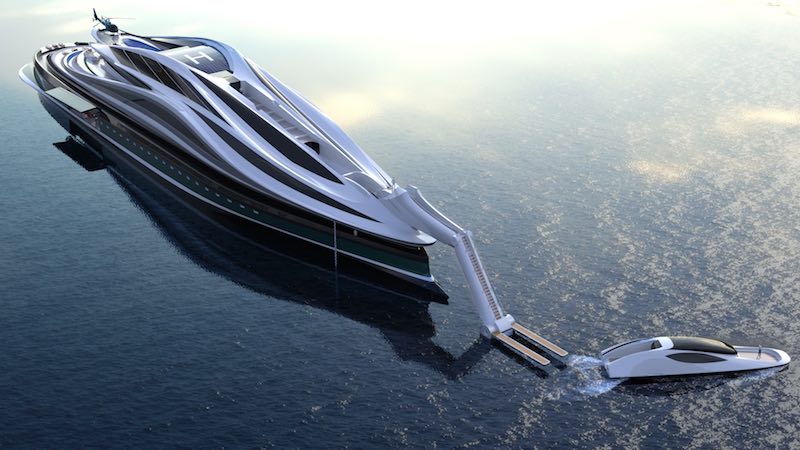 This incredible power is provided by twin fully electric side engines and a central MTU Rolls-Royce engine. Two of Lazzarini's Jet Capsules are connected to the rear deck and used as auxiliary propulsion or, when disconnected, work independently as mini-jet cruisers. Avanguardia is split into five decks and could fit up to 60 passengers, providing accommodation for up to 10 crew, 12 staff, and 24 guests. The top level is equipped with helipads and one helicopter, while amidship is a garage for storing luxurious vehicles, and why not one of Lazzarini's extravagant electric limousines?
Although Avanguardia is still a concept, the team has always been focused on creating prototypes that are not just animations. The design studio is looking for a client ready to invest $500M to see this beautiful swan spread its wings and sail the blue sea.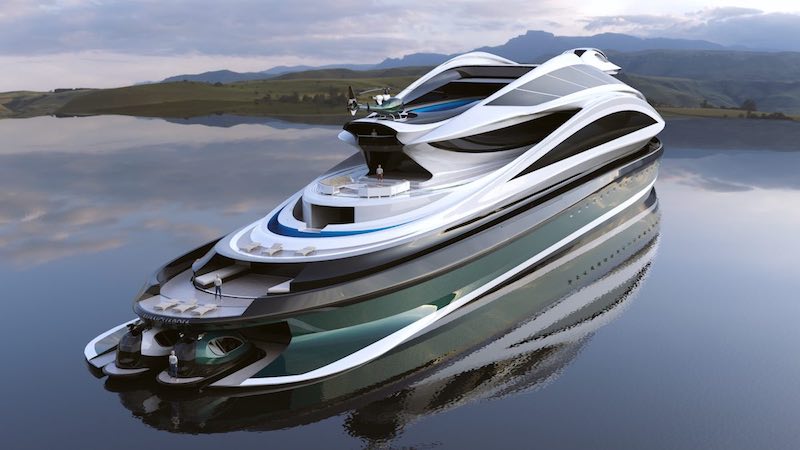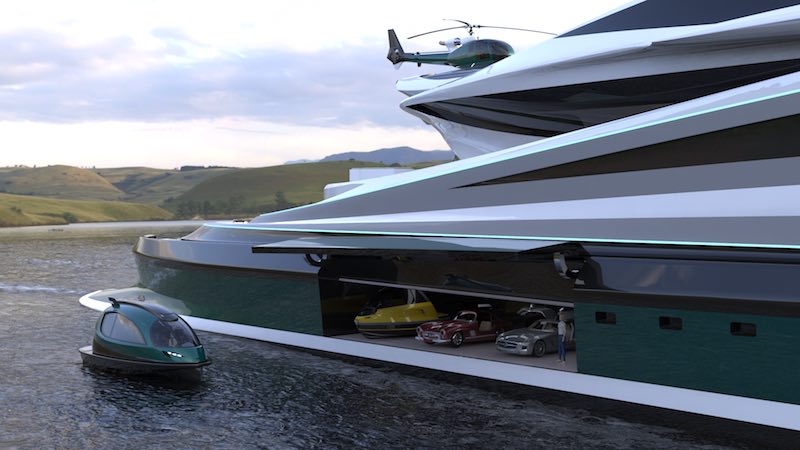 When asked "Why a swan?" Lazzarini answered that he finds in nature a source of inspiration for its innate perfection; he chose the swan, as by definition, it is the symbol of elegance and grace.
Avanguardia is just the first of six animal-shaped Lazzarini-designed yachts that will be presented over time.