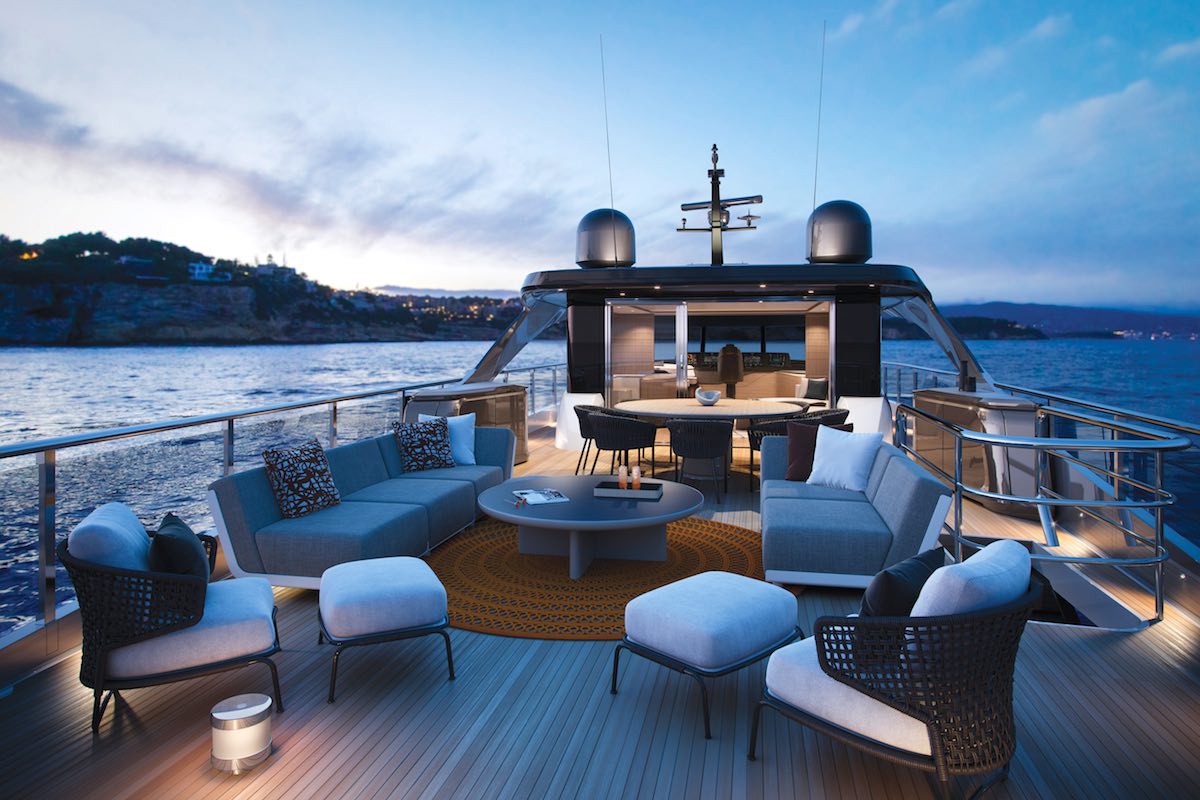 Private yacht charters are both prestigious and luxurious, making this kind of excursion-based travel popular among Fortune 100 executives and the global elite. One of our trusted sources of insider intel, Y.CO, revealed an uptick in enquiries for yacht holiday charter. Clearly, their clientele viewing it as a liberating, safer alternative to the tight restrictions they are facing at home. Mounting safety-related uncertainties deeply impacted businesses within the yacht charter market in 2020. As we tiptoe into this new year, operators are increasingly promoting yacht charter as one of the safest holiday alternatives, where exposure to densely populated public areas is minimal to zero. Yachts enable family and friends to enjoy leisure time in the safety and comfort of their own private haven.
Winter Sailing Hotspots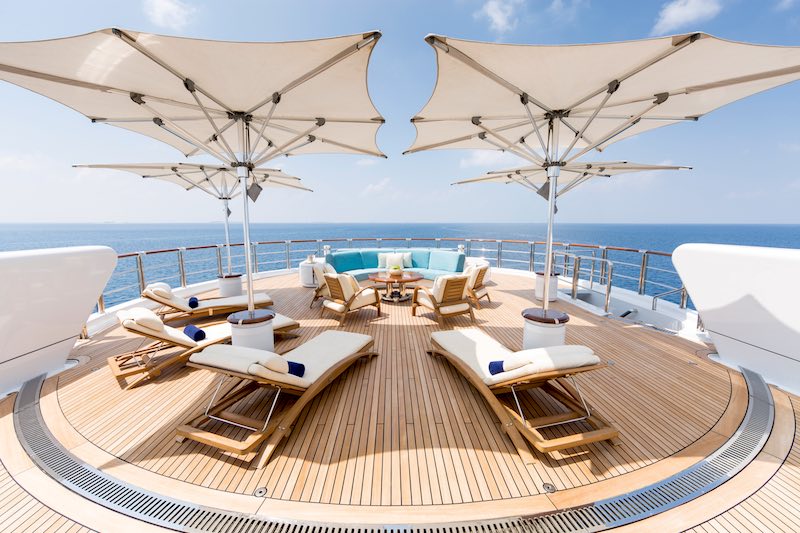 With the Caribbean season in full swing, the usual haunts of St Barts and the Bahamas bustle with yacht charterers hoping to escape colder climes. For those less interested in 'see and be seen', and more intrigued by a bounty of cultural highlights, a luxury yacht charter in Curaçao is the answer. The Dutch Caribbean island is celebrated for positively balmy average temperatures. Rocky cliffs sprinkled with cacti are the backdrop to a sparkling blue sea. Sail into Fuik Bay and anchor under Curaçao's very own Table Mountain, a "miniature" of Cape Town's. If an expanse of white sand beaches raises your pulse, a visit to uninhabited Klein Curaçao will surely satiate.
Curaçao ranks high on practically every PADI certified diver's bucket list. Renowned dive sites lie just beyond every turn of the stern. The crystal-clear waters here support an abundance of hypnotizing marine life, making Curaçao a beloved haven for snorkeling and diving enthusiasts.
On the eastern end of the island lies the majesty of Santa Barbara Beach and Golf Resort, and adjacent Barbara Beach Marina. A perfect playground to take the tender to, nestled beachfront within a 2,000 acre gated plantation. Enjoy a day of golf on the 18-hole Pete Dye designed championship course, topped off by an award-winning dining experience at Shore Restaurant, a memorable spot to celebrate life's big milestones. Another much buzzed restaurant well worth the tender has to be Kome. Stylish furnishings span two tiers of a house in trendy Pietermaai; the menu is a melting pot of chef-driven creativity, drawing from the island's range of ethnic influences.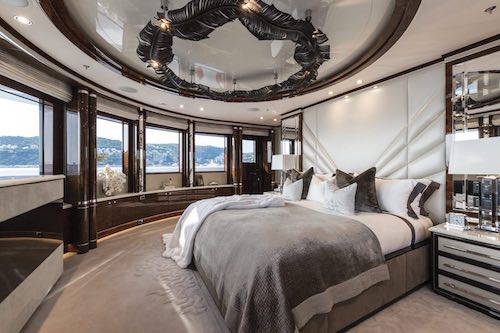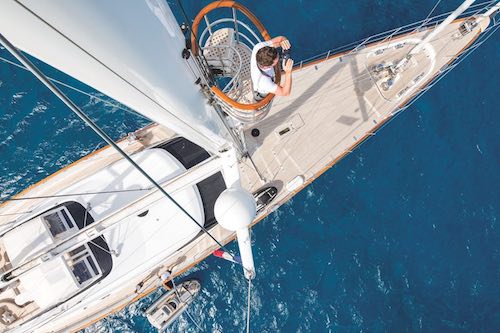 If you and your crew thrive on being first to a trending new hotspot, Canouan recently unveiled a new marina with superb superyacht capabilities. The soft spoken pearl of St Vincent and the Grenadines, Canouan is a hushed retreat as yet undiscovered, even by the most intrepid of globetrotters.
This vibrant and verdant wee isle lies just 20 miles south of the elite enclave of Mustique (where Mick Jagger and Tommy Hilfiger own villas), a major selling point for yacht insiders. You won't find typical tourist trappings on Canouan, it is just a kiss of lush land on a pristine sea. On the south-western tip of the reef-encircled island, Sandy Lane Yacht Club—yes, by the brain trust behind Barbados' legendary Sandy Lane resort—debuts lavish facilities poised to host superyachts and their lifestyle aficionado owners. The fully serviced marina offers 120 berths able to accommodate superyachts up to 328 feet in length.
Sandy Lane Yacht Club provides all the necessary services for superyachts. Moreover, the marina's plush accommodations, boutiques, sleek gym, sport courts and a bevvy of lively restaurants make SLYC a desirable destination in its own right, with a highly distinguished pedigree in Irish billionaire Dermot Desmond, who founded National City Brokers and owns London City Airport.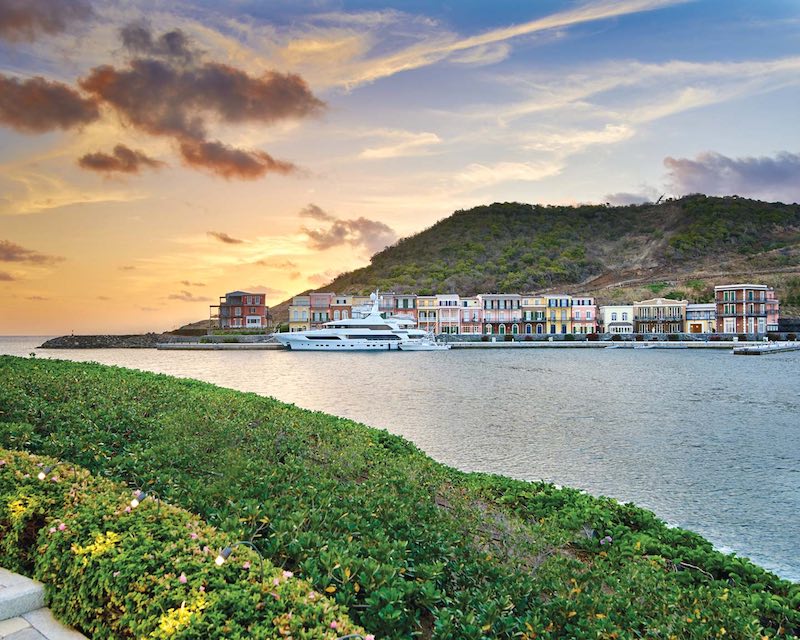 While securely docked at Sandy Lane, explore the cays and bays of this idyllic Caribbean island by tender. Despite its petite size of 3 square miles, Canouan boasts long stretches of divine platinum sand beaches and luxury diversions, from the impossibly posh Mandarin Oriental hotel and spa to Canouan Estate's 18-hole golf course designed by impresario Jim Fazio.
Set sail to the nearby Tobago Cays Marine Park to experience sun holiday barefoot thrills at their absolute finest. Think five postcard-perfect, uninhabited islands surrounded by a vodka clear lagoon. You'll find sea turtle nesting sites and feeding areas amidst thick mangroves, and the most intact coral reefs in St. Vincent. Swim with the resident turtles, snorkel around the almost 2.5-mile-long Horseshoe Reef, or sunbathe on a deserted pearl sand beach. This right here is what yachting goals are made of. The breathtaking region is now more accessible than ever to the sun-seeking yacht set.
Summer Sailing Hotspots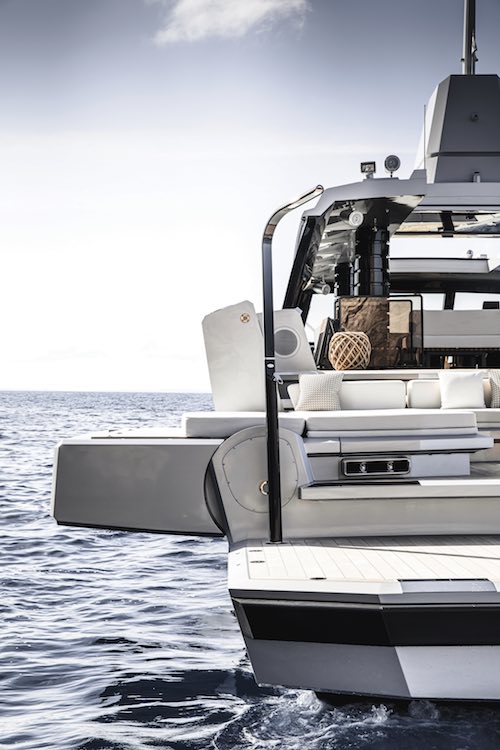 East Mediterranean chartering hubs like Montenegro and Croatia have come of age, competing with the well established Greek Islands. Attracting the world's most sophisticated travelers seeking sleek new superyachts, the east also boasts a longer charter season as it remains warm into September and early October.
The most auspicious debut on the Adriatic? Montenegro welcomes Portonovi. Meet the newest luxury lifestyle destination turning up the heat on the Med. This jewel is nestled within the nation's most sublime setting. Less than an hour's drive from both Dubrovnik, the 800 Million USD, 26 hectares luxury development sits on the secluded shores of Boka Bay, the next must-see for the discerning global traveler and property investor. A beach club will be available for all residents and guests with VIP access to private sandy beaches accessible by boat.
A key element of Portonovi will be the state-of-the-art, 260 berth superyacht marina for boats between 26 and 262 feet offering unparalleled access to the Adriatic with the islands off the Dalmatian Coast just a day's sail away. Located on the east part of the resort, the Portonovi marina is a destination of high end retail and stylish restaurants at the wharf. At the heart of the marina will be the Portonovi Yacht Club, designed by internationally renowned British design studio Winch Design. The high concept yacht club will be an iconic landmark within the resort. Its design infuses natural coastal themes and materials, whilst providing a seamless experience for superyacht owners as they step off their yacht into the rarefied embrace of the club.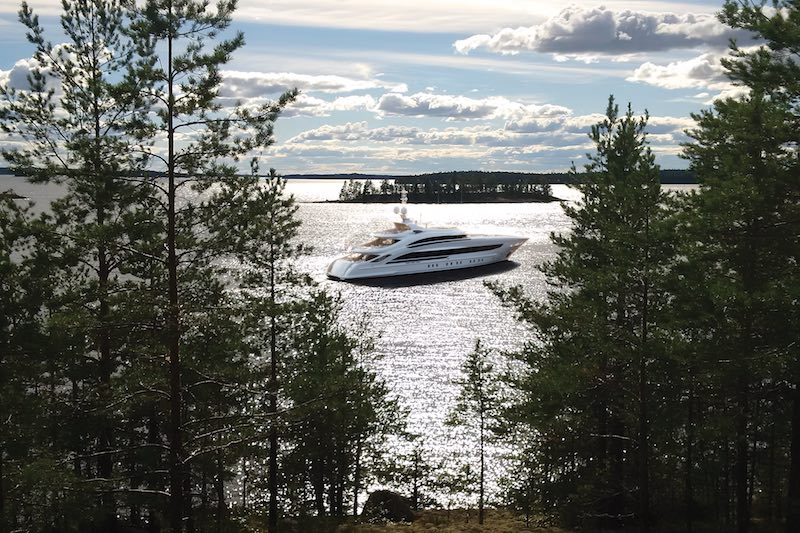 One&Only Portonovi's auspicious opening this March 2021 cements the luxury cred of this thrilling new affluent playground. Poised at the graceful entrance to Boka Bay, a UNESCO World Heritage Site known for its exquisite natural beauty, the hotel's concierge is your conduit to a rich tapestry of local culture, translating historically important Venetian architecture, some of which dates back to the 9th century. One&Only Portonovi will no doubt emerge as the jewel of Montenegro's flourishing new Riviera. Be among the first to rejoice in pristine beaches, sun-soaked sailing, and forest hiking.
Luring travelers with a myriad of cultures, the Med is home to multiple coveted superyacht destinations. Fringed by three continents and sun-soaked beaches, this cruising ground allows for endless avenues for exploration. Sardinia's spellbinding coastline is enhanced by a rich legacy, layered with centuries of multiculturalism. European aristocrats have reveled on this leisurely isle from as early as the 1800s. Catamarans are ideal here, drawing stability not from weighted ballast but from wide beams, decidedly advantageous on such rock scattered shorelines. Home to the alluring Aeolian Islands and storied Amalfi Coast, a West Mediterranean yacht charter offers up travel hedonism at every turn. St Tropez anyone?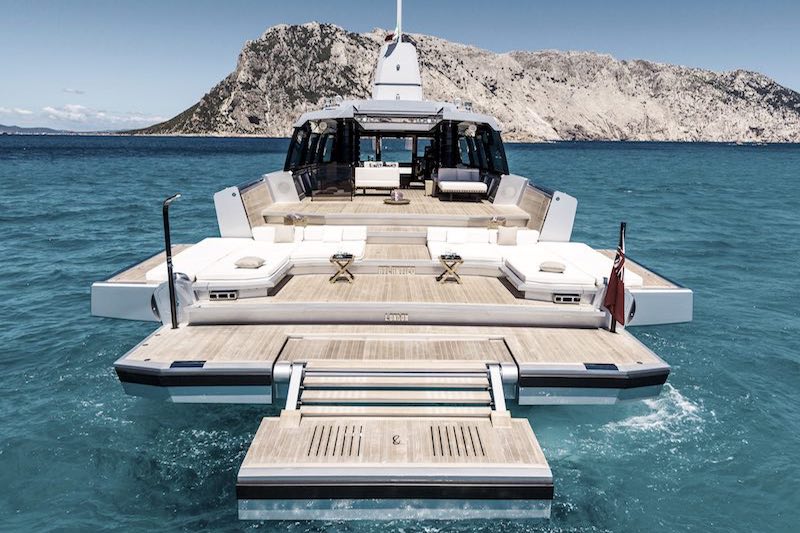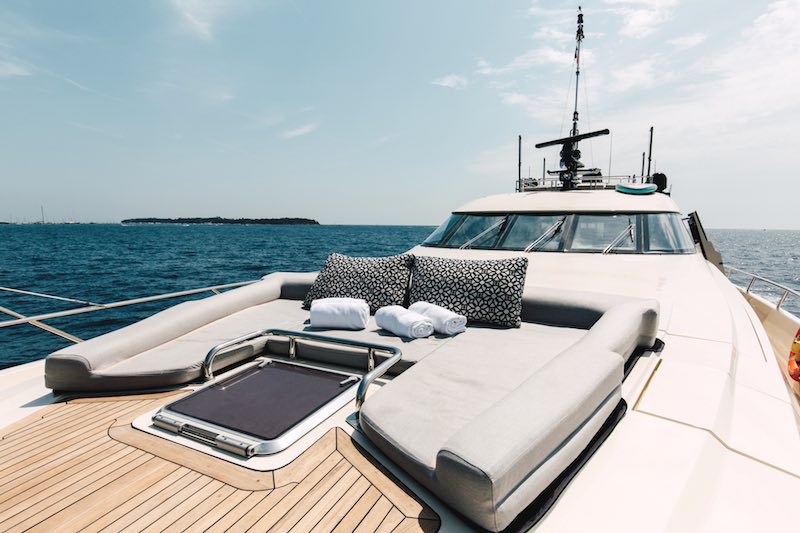 Ideal for the nautical gymnastics of a French Riviera jaunt, how about a chase boat that feels like a superyacht? Alia Yachts unveils an 88-foot coup with the Atlantico. Naturally, the exterior look of the boat reflects that of the 180-foot mothership, Atlante. She is an aggressive explorer-type yacht, and her distinguished owner therefore required an equally capable and high finesse chase boat. With a light-caulked teak deck, pale sofas and sunpads and dark, glossy columns in the deckhouse, Atlantico subtly reinterprets the feel of the mothership. A stylish weekender for exploring shallow bays, she offers both exhilarating speed and the range to cover 600 nautical miles at cruising speed.
Speaking of speed, fancy a fast, sleek and sumptuous sport yacht? There's a newly updated stunner on the water, ready for action. Meet the stunning 120-foot Bagheera, fresh from a major refit. Her design pedigree is outstanding, originating from Nuvolari Lenard. The prized Palmer Johnson 120 is a semi-displacement yacht with a deep-V hull that delivers top speeds of 27 knots, with a cruising speed of 21 knots. Bagheera is all set to turn heads as you cruise shallow waters in consummate style.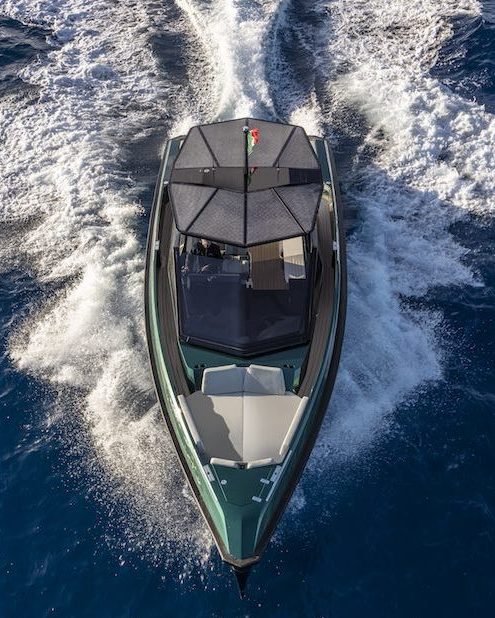 For those ready to raise the roof, Princess Yachts' new X Class is designed with what the marque calls an 'open concept' in mind. Challenged with setting a new standard of layout savvy in the debut of the X95, you'll find adaptable spaces onboard that can be configured in a myriad of ways, offering clientele a uniquely flexible boating lifestyle. At its core is a signature concept for the flybridge and main deck interior space, both of which cover almost the full length of the yacht, creating the Super Flybridge—the X Class's defining characteristic.
When it comes to trending water toys, look no further than the 43wallytender, a zippy and stylish tender that introduced the world to Wally's "center cockpit" design, which provides all the protection of a cockpit with the practicality of a walkaround. This layout combines the enjoyment of being in the open air with the added security and comfort of a more enclosed tender.
A bright berth on the horizon, Heesen Yachts' delivery of Project Triton is scheduled for March 2021. The second in the 164-foot steel class, she is a true blue-water motor yacht, featuring a displacement steel hull designed by Heesen's team of naval architects. She boasts a range of 3,800 nautical miles at a cruising speed of 12 knots. Her distinctive, flowing exterior lines inspired by classic automotive design are by British designer Clifford Denn. Ten guests are accommodated across five cabins, with the owner's stateroom on the main deck forward, and four large guest suites on the lower deck. Alfresco spaces are efficiently organized for maximum lifestyle enjoyment.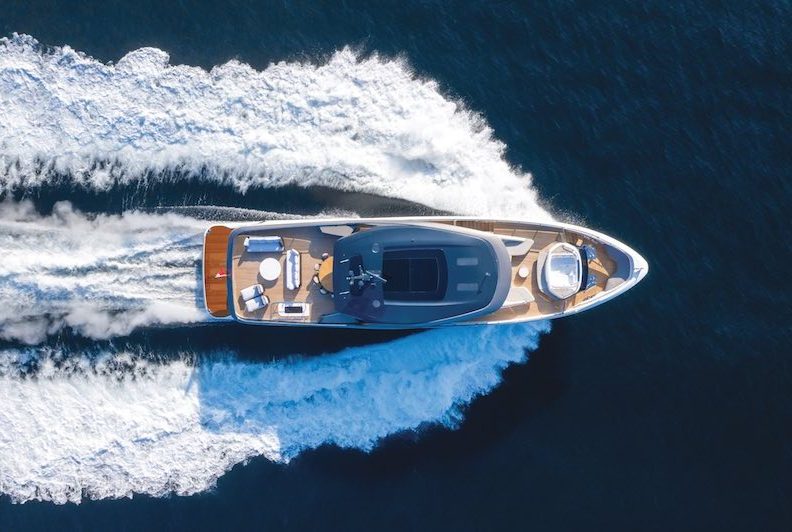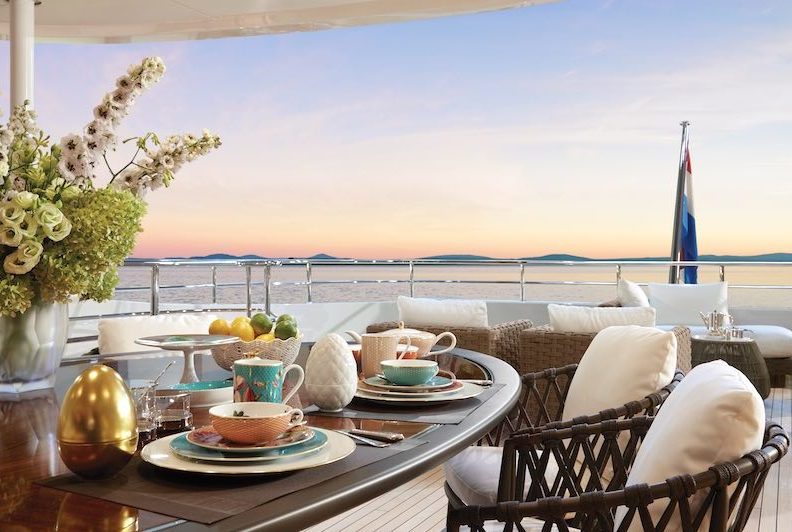 There has never been a more ideal year to escape the terrestrial grind. This is the season to catch up with the great leaps forward in both high concept yachts such as the X95 and upgrades in marina culture like Sandy Lane Yacht Club. Bold crossover innovation capped by à la carte versatility is the name of the game when it comes to winning the high seas. Savor your yacht charter of choice amongst a discerning superyacht set, these destinations will surely satisfy a diverse palate of appetites and sensibilities.