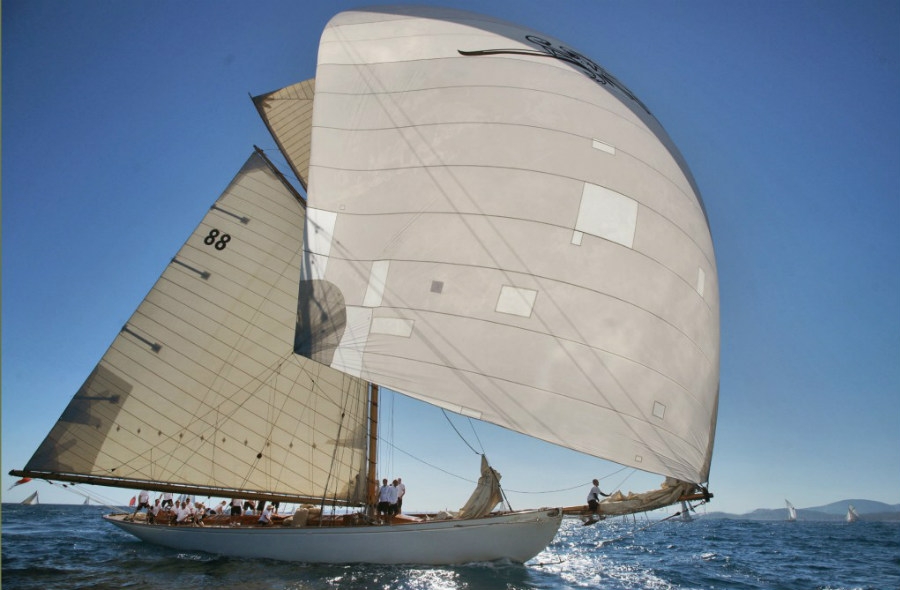 The name alone – "Les Voiles de Saint-Tropez" (The Sails of Saint Tropez) – reveals the breath-taking spectacle that awaits visitors to Saint-Tropez on the Côte d'Azur each September.
More than 300 classic and modern yachts, some up to 50 metres, gather for a unique regatta, which traditionally forms the season finale and highlight for offshore yachts in the Mediterranean. BMW has added another highlight to its yachting commitment and is now partner of the organising Société Nautique de Saint-Tropez, meaning the premium automobile manufacturer is also the partner of this year's Les Voiles de Saint-Tropez (September 28 – October 6).
At the regatta, the legendary Loïck Peyron will be unveiled as the new BMW Ambassador France. Peyron has set many international sailing records. One of these came on 6th January 2012, when he and his team set a new world record of 45 days and 13 hours with the trimaran "Banque Populaire V" in the Jules Verne Trophy.
At an exclusive reception, BMW will present two star guests: Peyron and the new BMW i8. The BMW i8 is the BMW Group's first plug-in hybrid vehicle and the world's most progressive sports car. The BMW i8 had its world premiere at the International Motor Show in Frankfurt at the start of September.
Visitors to Les Voiles de Saint-Tropez are spoilt for choice, being torn between the magnificent past and the latest developments in yacht design and boat construction. The huge fleet in Saint-Tropez bay, featuring boats from a wide range of different eras, is an amazing sight. Its appeal lies in the spectacular contrasts between varnished wood, teak and carbon fibre on the one hand, and the traditional refinement of the classic boats and functionality of the ultra-modern yachts on the other. This contrast also acts as an incentive for BMW to consistently come up with new innovations when developing its cars – always hand in hand with distinctive design and the company's long tradition.
As such, it is no coincidence that BMW present a special prize to the winner of the Wally class at this year's Les Voiles de Saint-Tropez – the "BMW Trophy". These luxury cruising racers, inspired by an idea from Luca Bassani, feature futuristic designs and automated operation, which allow even smaller crews to perform superbly at regattas. The outstanding performance of the Wally yachts is largely down to their carbon-fibre construction.