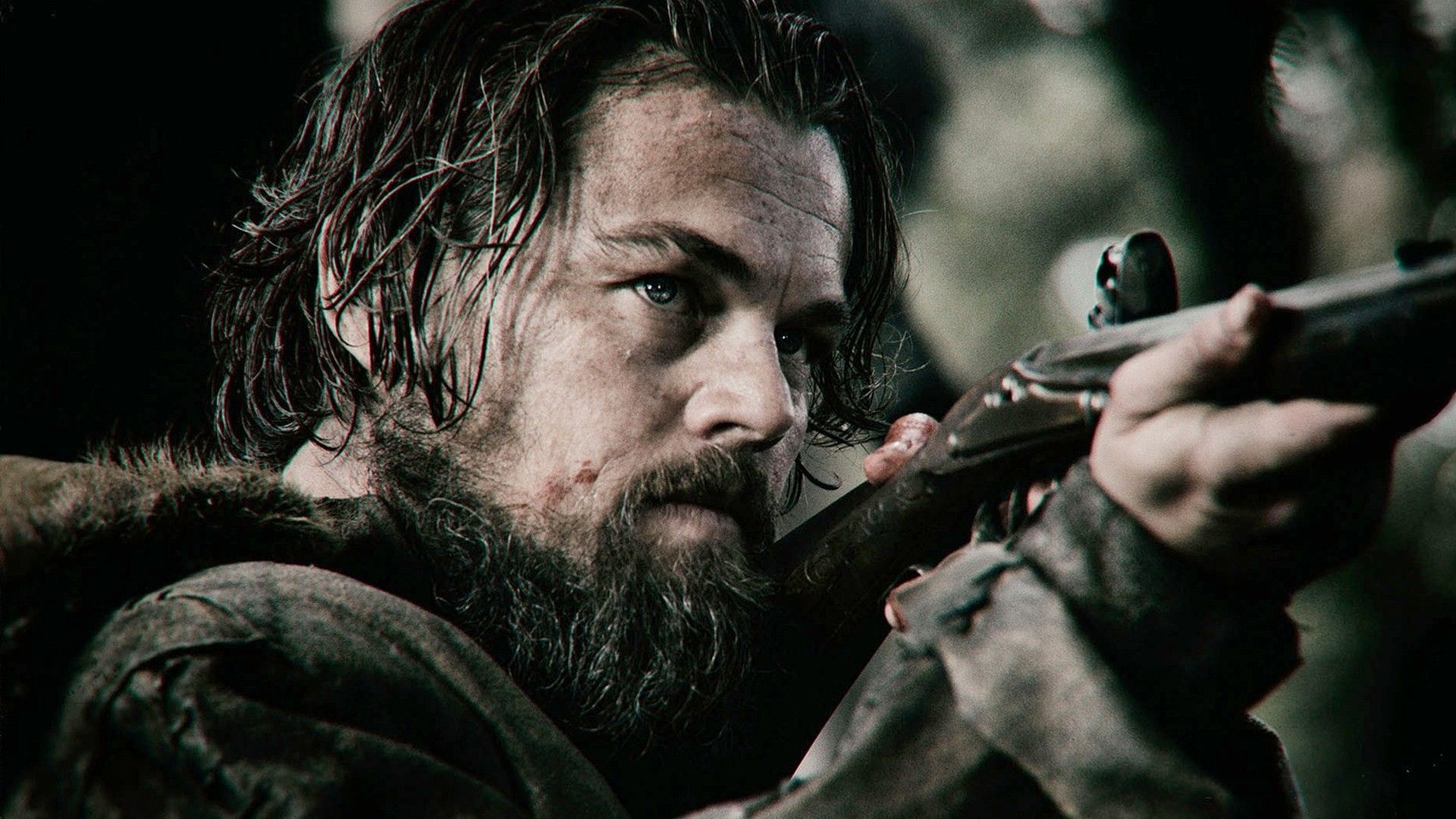 The nominations for the 88th Annual Academy Awards were announced this morning during a special two-part news conference at the Academy of Motion Pictures Arts and Sciences' Samuel Goldwyn Theatre in Beverly Hills.
Alejandro G. Iñárritu's riveting period action filmThe Revenant led all movies with 12 nominations, including nods for Best Picture, Director, Lead Actor (Leonardo DiCaprio), Supporting Actor (Tom Hardy), and cinematography. DiCaprio, earned his 5th acting nomination for the film, and (fresh off his win at the Golden Globes) is looking like the clear favorite to finally bring home that elusive statuette. Meanwhile the film's director (who won last year for Birdman), is looking to be the first person to win back to back directing Oscars in 65 years.
The film with the second-most nominations this morning was another technically-masterful, brutally-intense action picture featuring Tom Hardy — Mad Max: Fury Road, with 10 nominations, including Best Picture and Best Director. But does it have a shot of winning the big award? Probably not.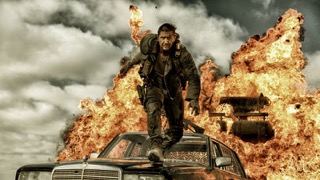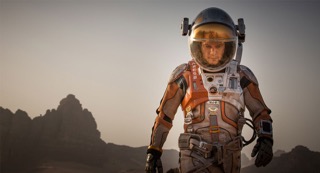 Other films that fared well were The Martian, which received seven nods, including Best Picture and Best Actor (Matt Damon) — but none for its director, Ridley Scott; the publishing drama Spotlight, with six nominations, including Picture, Director, Supporting Actor (Mark Ruffalo), and Supporting Actress (Rachel McAdams); and the financial crisis dramedy The Big Short, with nods for Picture, Director (Adam McKay, previously of Anchorman and Step Brothers fame), and Supporting Actor (Christian Bale).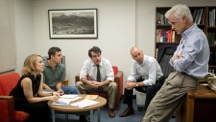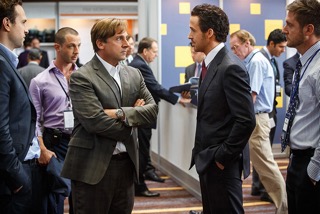 Elsewhere, for her work in Joy, Jennifer Lawrence received an acting nomination for the third time in four years. Steven Spielberg's acclaimed espionage thriller Bridge of Spies landed four nominations including Best Picture, but none for its director or star (Tom Hanks). And two smaller, critically-lauded art-house dramas, Room and Brooklyn, also fared well, each receiving multiple nominations including Best Picture and Best Actress.
But the most applause at the press conference came at two distinctive moments: First, when Sylvester Stallone received his first acting nomination in over three decades (for playing the same character he played the last time he was nominated for Rocky) in Creed; and second, when Straight Outta Compton was nominated for Best Original Screenplay. But despite both films being huge hits with both critics and audiences, neither picture managed to score any other nominations.
Already the biggest film of all-time in this country with over $800 million in domestic box-office, Star Wars: The Force Awakens picked up five nominations, but none for Best Picture. Other notable snubs include Steve Jobs (nothing for Best Picture or Aaron Sorkin's Golden-Globe winning screenplay), Idris Elba for Best Supporting Actor, and Todd Haynes' Carol for Best Picture.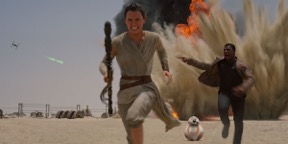 Besides Leo, there aren't many clear favorites this year, making it one of the most exciting Oscar races in recent memory. The Revenant has to be the frontrunner for Best Picture at the moment, with Spotlight its closest competitor in my eyes.
The ceremony will be held on Sunday, Feb. 28, at the Dolby Theater at Hollywood & Highland Center and will be televised live on ABC at 7 p.m. ET. The event will be broadcasted live in more than 225 countries and territories worldwide. Chris Rock will host the show for the second time (following his turn in 2005), which should at least make for an entertaining ceremony.
The following is the complete list of nominees for the 88th Academy Awards:
BEST PICTURE
The Big Short
Bridge of Spies
Brooklyn
Mad Max: Fury Road
The Martian
The Revenant
Room
Spotlight
BEST ACTOR
Bryan Cranston, Trumbo
Matt Damon, The Martian
Leonardo DiCaprio, The Revenant
Michael Fassbender, Steve Jobs
Eddie Redmayne, The Danish Girl
BEST ACTRESS
Cate Blanchett, Carol
Brie Larson, Room
Jennifer Lawrence, Joy
Charlotte Rampling, 45 Years
Saoirse Ronan, Brooklyn
BEST SUPPORTING ACTOR
Christian Bale, The Big Short
Tom Hardy, The Revenant
Mark Ruffalo, Spotlight
Mark Rylance, Bridge of Spies
Sylvester Stallone, Creed
BEST SUPPORTING ACTRESS
Jennifer Jason Leigh, The Hateful Eight
Rooney Mara, Carol
Rachel McAdams, Spotlight
Alicia Vikander, The Danish Girl
Kate Winslet, Steve Jobs
DIRECTING
Adam McKay – The Big Short
George Miller – Mad Max: Fury Road
Alejandro G. Iñárritu – The Revenant
Lenny Abrahamson – Room
Tom McCarthy – Spotlight
ANIMATED FEATURE FILM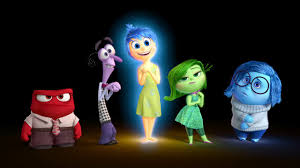 Anomalisa
Boy and the World
Inside Out
Shaun the Sheep Movie
When Marnie Was There
COSTUME DESIGN
Carol
Cinderella
The Danish Girl
Mad Max: Fury Road
The Revenant
DOCUMENTARY FEATURE
Amy
Cartel Land
The Look of Silence
What Happened, Miss Simone?
Winter on Fire
DOCUMENTARY SHORT
Body Team
Chau, Beyond the Lines
Claude Lanzmann
A Girl in the River: The Price of Forgiveness
Last Day of Freedom
MAKEUP AND HAIR STYLING
Mad Max: Fury Road
The Hundred-Year-Old Man Who Climbed Out the Window and Disappeared
The Revenant
ORIGINAL SONG
"Earned It" – Fifty Shades of Grey
"Manta Ray" – Racing Extinction
"Simple Song #3" – Youth
"Til It Happens to You" – The Hunting Ground
"Writing's on the Wall" – Spectre
ANIMATED SHORT
Bear Story
Prologue
Sanjay's Super Team
We Can't Live Without Cosmos
World of Tomorrow
SOUND EDITING
Mad Max: Fury Road
Sicario
Star Wars: The Force Awakens
The Martian
The Revenant
FILM EDITING
The Big Short
Mad Max: Fury Road
The Revenant
Spotlight
Star Wars: The Force Awakens
FOREIGN LANGUAGE FILM
Embrace of the Serpent
Mustang
Son of Saul
Theeb
A War
ORIGINAL SCORE
Bridge of Spies
Carol
The Hateful Eight
Sicario
Star Wars: The Force Awakens
PRODUCTION DESIGN
Bridge of Spies
The Danish Girl
Mad Max: Fury Road
The Martian
The Revenant
VISUAL EFFECTS
Ex Machina
Mad Max: Fury Road
The Martian
The Revenant
Star Wars: The Force Awakens
ADAPTED SCREENPLAY
The Big Short
Brooklyn
Carol
The Martian
Room
ORIGINAL SCREENPLAY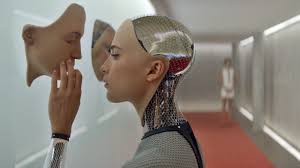 Bridge of Spies
Ex Machina
Inside Out
Spotlight
Straight Outta Compton
BEST CINEMATOGRAPHY
Carol
The Hateful Eight
Mad Max: Fury Road
The Revenant
Sicario