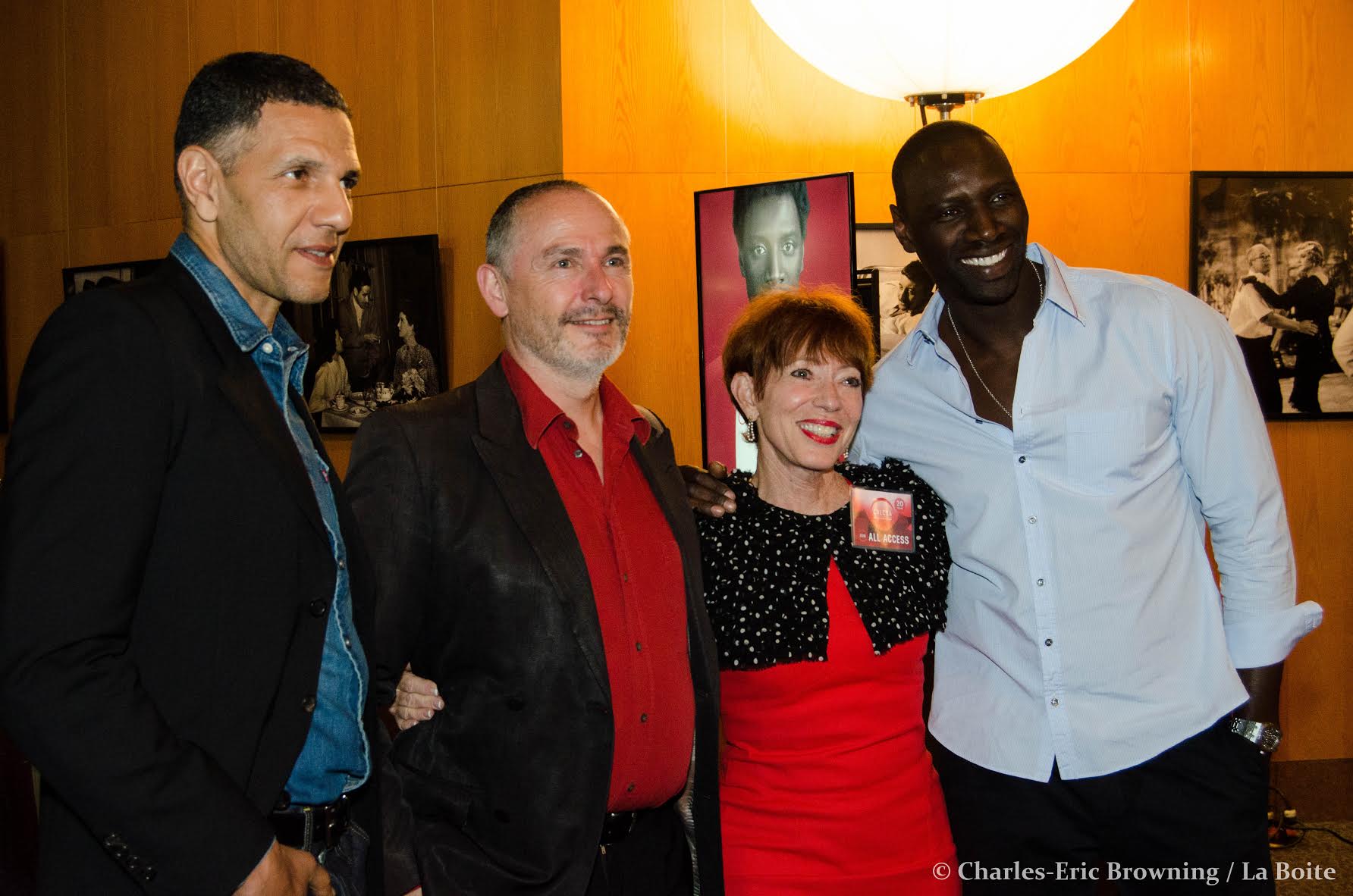 COLCOA French Film Festival (www.colcoa.org) in Los Angeles, held each year in April at the Director's Guild, in conjunction with its producer the Franco-American Cultural Fund, was extra special this year, as it fêted its twentieth anniversary with the theme "Nine Days of Film Premieres in Hollywood."
Featuring mainly world and U.S. premieres, the festival this year opened on a high note with North American premiere of the exciting biopic Monsieur Chocolat, set in the Belle Époque world of circus and music halls, marking director Roschdy Zem's first period piece.
Actor Omar Sy is outstanding in the role of Raphael Padilla, a.k.a. Chocolat, the first black star of the French stage. Once famous clown George Footit discovers Padilla, and invites him to partner in a clown act. Footit is played by Charlie Chaplin's talented grandson James Thiérrée, an accomplished acrobat and juggler, who also designed and choreographed the film's circus numbers.
The two join forces and quickly become the toast of Paris, however success is bittersweet for Chocolat, who stays positive even though his act mocks his race, to the delight of French audiences. Monsieur Chocolat unveils the legend of the trailblazing artist.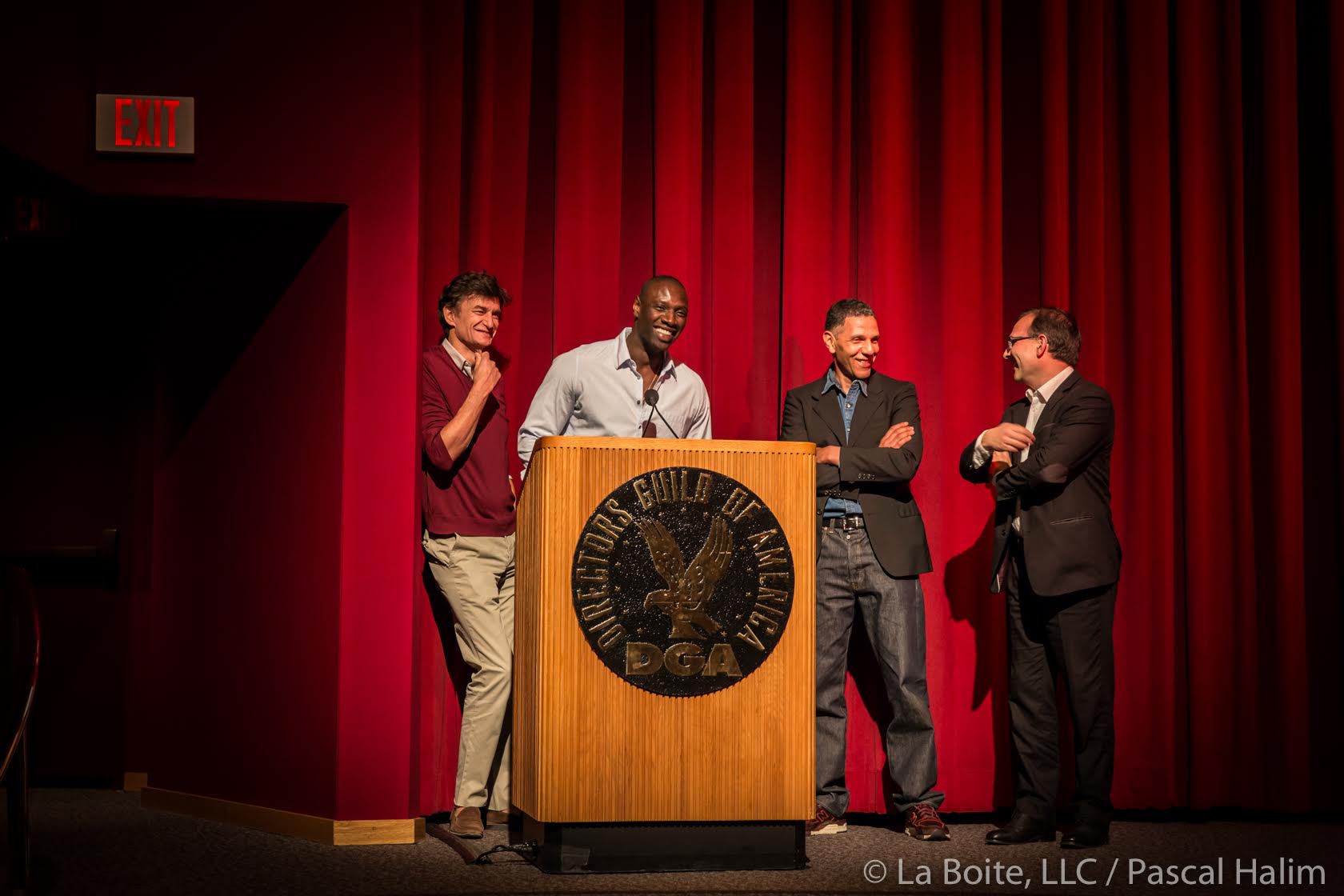 Other highlights of the week included the U.S. premiere of legendary director Claude LeLouch's latest Un Plus Une, starring Academy Award® winner Jean Dujardin, Elsa Zylberstein, Christophe Lambert and Alice Pol.
As part of the milestone anniversary program, COLCOA debuted an exclusive lineup of digitally restored French classics, including the world premiere of the restored A Matter of Resistance by Academy Award® nominated writer-director Jean-Paul Rappeneau, who was honored at the event, and stars Catherine Deneuve and Philippe Noiret.
Additional premieres of restored films include More (1969), Delusions of Grandeur (1971), Marius (1931), They Were Five (1936) and On Guard (1997).
And the 2016 festival winners are….. The Innocents, written by Pascal Bonitzer, Sabrina B. Karine and Alice Vial, and directed by Anne Fontaine was selected for the COLCOA Audience Award. Come What May was awarded the COLCOA Critics Award by the Los Angeles Film Critics Association jury. Made in France, co-written and directed by Nicolas Boukhrief, won the Audience Special Prize, while the Critics Special Prize went to The First, The Last, written and directed by Bouli Lanners. Special Mentions were given by the audience to Un Plus Une and to I am a Soldier, co-written and directed by Laurent Lariviere; two Special Mentions were given by the critics to Fatima, written and directed by Philippe Faucon and The Innocents. The Best Documentary Award went to Tomorrow, co-written and co-directed by Cyril Dion and Mélanie Laurent. The First Feature Awards went to Neither Heaven nor Earth, co-written and directed by Clément Cogitore. The COLCOA Coming Soon Award, a prize given in association with KPCC 89.3 to a film presented with an attached U.S. distributor, went to animated feature Long Way North, co-written and directed by Rémi Chayé.
COLCOA – It's a wrap for another year !
Photos Courtesy of La Boite.