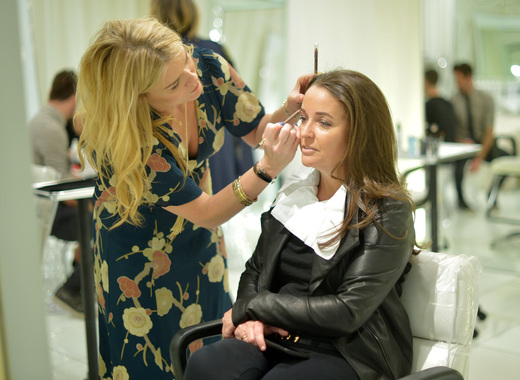 Ah, awards season is dominated by cocktail parties by night, and posh hospitality lounges by day. Best to stay hydrated to get through it all with aplomb.
Lifestyle brands colonize LA's hotel eventing spaces and set up shop to make a splash, giving festival talent a chance to engage with bright fun things. Wary of the multiple charlatans making a play to piggyback on tinseltown's biggest night, here are our picks for the more exclusive, discerning lounges favored by Hollywood insiders.
Vanity Fair Spa Day with Lancôme
Vanity Fair teamed up with Lancôme and Clarisonic for a day of pre-Oscar pampering hosted by Vanity Fair Beauty Director SunHee Grinnell. In a posh takeover of celebrity favorite Ciel Spa at the SLS Hotel, Hollywood's top makeup artists gathered to experience Lancôme's latest "it" products. Attendees were treated to Clarisonic facials, and a light lunch at this intimate, invitation-only event to benefit St. Jude's Children's Research Hospital. Beauty expert Micky Williams switched us onto the latest trends and best practices for a photo finish complexion.  There were even a few pre-launch items that we got a sneak peek of. To this make up junkie, this is the equivalent of previewing new episodes of The Affair before the general public.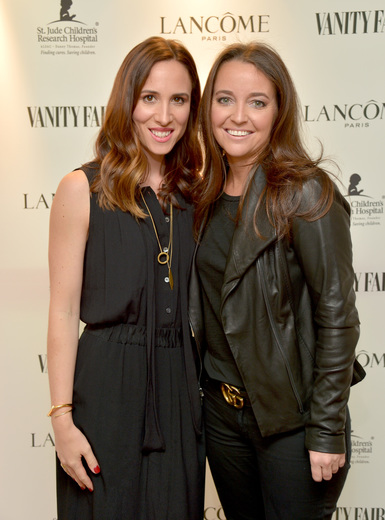 My favorite is an update on a classic Lancome must-have. For the most part, beauty editors universally love Lancome's Juicy Tubes – that rare lip product that achieves ideal gloss texture and color saturation with zero tackiness. This year the luxury French beauty brand is releasing a brand new lip product that packs all the power pout of the iconic Juicy Tube, but with an innovative formula and packaging twist. Meet Lancome's Juicy Shakers, the lip gloss bound for every stylist and socialite's handbag. With Lupita Nyong'o starring in the inaugural Juicy Shakers campaign, rocking a particularly fierce shade of fuschia, we can't wait to shake up our beauty routine. The pop palate is so delicious, we absolutely must have one in every color.
Shaped like a miniature cocktail shaker, this lip pigment requires a brisk shake before applying the richly hued gloss to the lips. It contains a kinetic two-phase formula (a blend of pigments and carrying oils) that allows you to build up your coverage. For subtle shine, don't shake the bottle; this will basically coat your lips in the subtle shade of the carrying oil. If you shake the bottle profusely – the way Taylor Swift shakes her haters – get ready for an intense explosion of both color and varnish – the oils and vivid lip colour at the bottom combine to drop maximum pigment payload and an opaque finish.
Kari Feinstein's Style Lounge Presented by LIFX
This Oscar weekend, Chris Rock and Jamie Foxx proved that the best part of being rich and famous is all about the kids. A highlight of the ceremony broadcast involved Rock pluckily peer pressuring everyone from Charlize Theron to Sly Stallone, getting the A list audience into dig deep to support the Girl Guides of America. Foxx also set an endearing example when he dropped into Kari Feinstein's Style Lounge Presented by LIFX at Siren Studios over the weekend. Feinstein, a top PR powerhouse, has always had significant pull with talent and top influencers.
Foxx literally skipped through the lounge with the daughter of a friend – showing off his singing and dancing chops (talents that came in rather handy for cinching the Oscar for Ray) with the dream team behind Ultimate Ears. This cult speaker maker does not design wireless speakers to merely collect dust, sitting in one place on a bookshelf or desktop. They build speakers for music lovers and their crazy, adventurous, ever on-the-go lives. If their goal is offering personal speakers that make music social, they clearly had the likes of Foxx in mind. The comedian was so in the groove with Ultimate Ears, he went so far as to shake the waterproof speakers like a pair of maracas. He also picked up lighting from LIFX, skincare from Neutratone and Amanda Blakely, and sipped on Jamba Juice.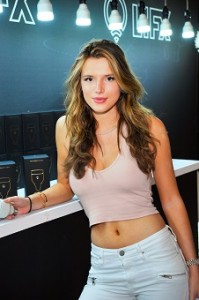 LIFX lights and Scarlet & Gold art shop scored a big fan in Bella Thorne. The breakout actress her boyfriend are buying a house in Sherman Oaks and want to decorate with a series of LIFX; it was love at first sight, she was so jazzed that she could control the color scheme via a smartphone app. The app even lets you select any photo as inspiration for mood tones. Talk about next level lighting worthy of a Bond film.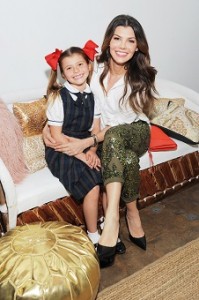 Panache lingerie was a smashing success with the likes of Karina Smirnoff and Ali Landry. The global lingerie & swimwear company encompasses seven unique brands catering to the D+ woman. With a private fitting room at the back of the lounge, guests were certainly not shy about getting their Dita Von Teese on. With such a fabulous array of styles on the rack and the positive encouragement from Panache's expert team of fitters, finding the perfect fit was a snap. Why can't bra shopping sessions at Bloomingdales be this breezy? Panache's award-winning designs enable more voluptuous starlets to channel their inner siren, proving that support can be sexy.
The stunning Zendaya stopped by with her dad on her way catch a flight to New York to record her new album. When she picked up some candles at Votivo, she and her dad started laughing, reminiscing about the time when she was a kid and fell asleep with candles lit. They say our sense of smell is the greatest stimulator of memory. Votivo's new Best Dressed Black fragranced candle brought me back to a posh penthouse party in Aspen, recollecting the mood, aura and texture of the venue. Stately and visually striking, Best Dressed Black exudes show-stopping glamour. The fragrance flawlessly blends peppermint, cinnamon, white woods and leather in a riveting tribute to opulence. This is what they should burn in all Tom Ford and Prada storefronts.
Cheryl Hines got up close and personal with the founders of Amanda Blakley Skincare while Felicity Huffman took Neutratone and Bioderma for a test drive. Honig Winery drew a lot of attention, garnering enthusiasm and curiosity about the Honig family story. Back in 1964, Louis Honig purchased a 68-acre ranch in Rutherford, in the heart of the Napa Valley. Fast forward to 1984, at the age of 22, grandson Michael Honig took over management. As the business grew, family members Regina Weinstein, Steven Honig, and Stephanie Honig joined in. With production focused solely on Sauvignon Blanc and Cabernet Sauvignon, the Honig family are leaders in sustainability, and what began as a small "garage" winery has today become a successful family enterprise.
GBK & Life Cell's Pre-Oscar Lounge
GBK, the luxury lifestyle gift lounge and special events company, and LifeCell, honored the 2016 Oscars with a luxury style lounge at the London Hotel in West Hollywood. Title sponsor LifeCell skincare, has become a celebrity-favorite; guests who have been staying out all night at awards events were keen on their All-In-One Anti-Aging Treatment. The star product's paraben, fragrance, and cruelty free formula that acts as an under eye treatment, firming serum, dark spot corrector, antioxidant serum, wrinkle reduction treatment, sheer moisturizer and primer in one smartly designed pump.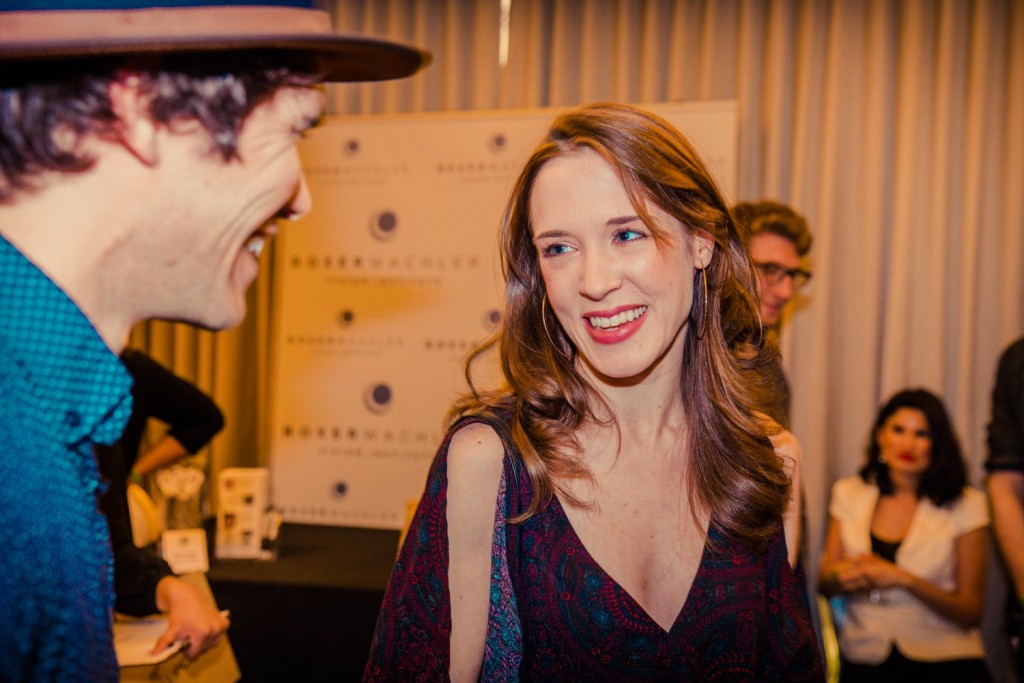 To the delight of the figure obsessed celebs, presenting sponsor Alessi Institute unveiled the world's first FDA-approved laser treatment for non-invasive lipolysis, gifting celebs $1,500 worth of good bye muffin top. SculpSure efficiently treats troublesome areas in 25 minutes, with no pain and zero downtime. On the beauty front, red carpet savvy celebs were drawn to José Eber – stylist designed hair tools delivering superior salon functionality at home. Anchored by his iconic studio location in Beverly Hills, Eber has just launched a new Quadro blow dryer that utilizes infrared heat resulting in less damage to the hair and quicker drying time. The popular hair stylist to the stars will also be launching a new all-in-one volumizing and straightening brush – imagine glossy, pin straight Salma Hayek hair in as long as it takes to brush out your locks. This one will be a game changer for frizzy hair.
Fashion standouts include Vancouver based Loulou LOLLIPOP, founding sisters Eleanor and Angel were on hand to showcase their winning designs, gifting handcrafted silicone necklace and bracelet sets. The budding company designs modern and safe silicone teething jewelry. Eleanor's idea of making her own line started back in 2014 when she was searching for accessories to wear that were safe to chew and tug yet chic enough to not scream teething necklace. Loulou LOLLIPOP is built to endure any infant temper tantrum, giving teething babies something safe to grab onto while in the arms of their stylish moms.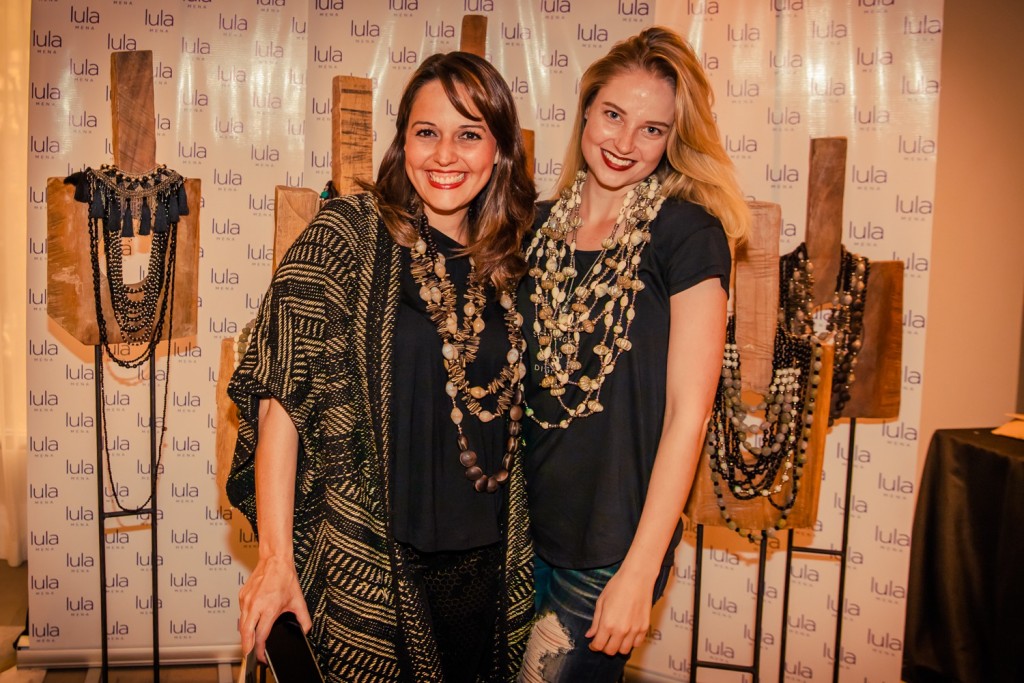 On the haute side of GBK's ample offerings, iconic St. Martin property Belmond La Samanna, located on the French side of the island, gifted celebrities with chic stays to showcase its sensual property and 40-year legacy. Over on the literally hot side of the lounge – there was less ventilation in this particular break out room – Ike Shehadeh of Ike's Sandwiches was holding court in a big way, posing for photos with famous fans of his bread art. The guy is a charismatic force of nature, and has won over the likes of NBA Champion Golden State Warriors and enjoys the fun of being their de facto sandwich purveyor. If Shehadeh can't make a game, he'll tweet to his legion of followers to give the tickets to customers. He has developed a sandwich in the likeness of a San Francisco 49ers player in exchange for NFC Championship tickets. His key to success has been to love his customers, and it shows in every aspect of his entrepreneurship.
Khloe Kardashian's fave and instant bronzer, Cocoa Brown by Marissa Carter, had a variety of products on site including its 1-Hour Tan Mousse, Golden Goddess Oil, and Instant Tan Bronzing Gel. Eric Roberts (The Dark Knight, The Expendables) enjoyed test driving the Trtl Pillow, an altogether new twist on travel pillow design, it is scientifically proven to hold your neck and head in a better ergonomic position than a standard u-shaped form.
Lula Mena inspired the most genuine reaction in Felicity Huffman (American Crime) with their installation of ethical fashion jewelry and handwoven textiles. Lula Mena helps women from developing nations start their own business and escape poverty by not only teaching them marketable skills but also giving them ownership in their tools and fair wages. The brand is built on five principles: eco-friendly, handmade, fair trade, women empowerment and innovation.