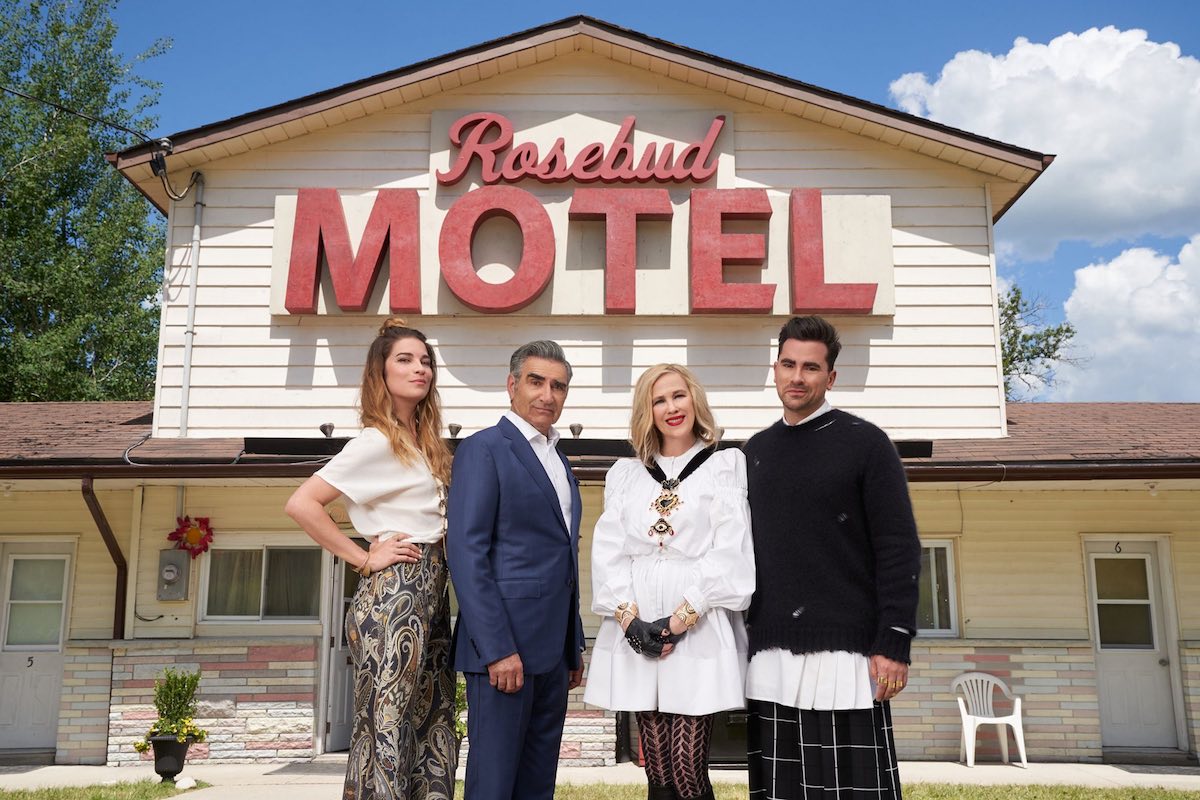 Beloved Canadian comedy series Schitt's Creek took home a record nine Emmy awards in one monumental evening in September 2020. It received top comedy-genre honors for:
Best Comedy Series
Lead Actor (Eugene Levy, as Johnny Rose)
Lead Actress (Catherine O'Hara, as Moira Rose)
Supporting Actor (Daniel Levy, as David Rose)
Supporting Actress (Annie Murphy, as Alexis Rose)
Casting
Contemporary Costumes
Directing
Writing
Next up, the Golden Globes. While the Emmys are decided by television peers, the Golden Globes are awarded by the Hollywood Foreign Press Association, which is made up of just under 100 international journalists. Some of the categories (if nominated) that Schitt's Creek could win are:
Best Comedy Series
Best Comedy Actor
Best Comedy Actress
Best TV Supporting Actor
Best TV Supporting Actress
There will be some tough competition here, particularly because in recent past the HFPA have chosen new favorites as their winners. Nominations will be announced Feb. 3, 2021, and the 78th Golden Globe Awards is set to air on February 28, 2021 live at the Beverly Hilton hosted by Tina Fey and Amy Poehler.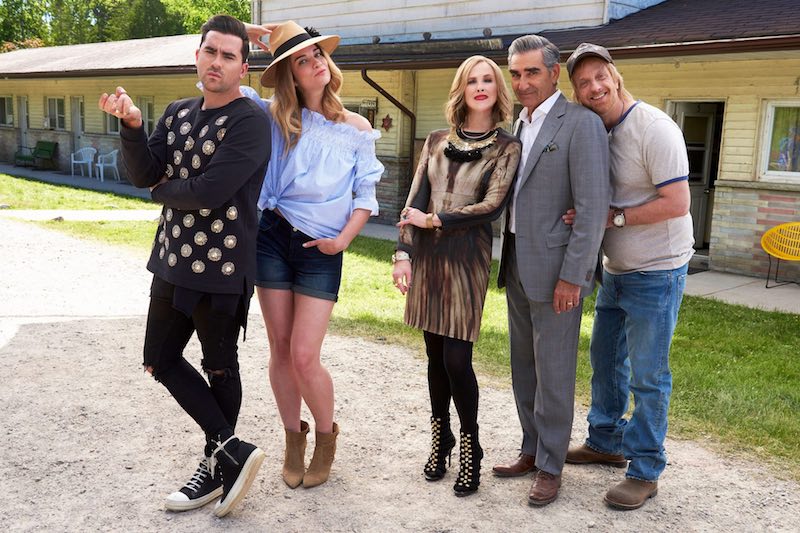 One of the mainstays of the show was the Rosebud Motel where the iconic characters had to live once they fell from fortune. The owner of the actual building, Jesse Tipping, told Simcoe.com that he has the motel slated for sale sometime this year.
This location is not only a roadside attraction that draws daily visits from fans near and far, but it's also part of a filming location database for television shows and movies. You might recognize the property in A History of Violence, and TV shows 11.22.63 and Umbrella Academy.
The history of the motel does not stop there. It was also a landing place for recruits of the Athlete Institute Basketball Academy and Orangeville Prep, of which Tipping serves as president. A few budding NBA stars– Jamal Murray and Kyle Alexander – lived there while attending Orangeville prep. Most recently, the motel was used as an Airbnb and was not-surprisingly consistently booked.
The building has eight mini-apartment-style rooms each equipped with its own kitchen and refrigerator, along with a three-bedroom home. Behind the property lies the salmon filled Nottawasaga River, which allows for some outdoor recreation like hiking, kayaking, and fishing.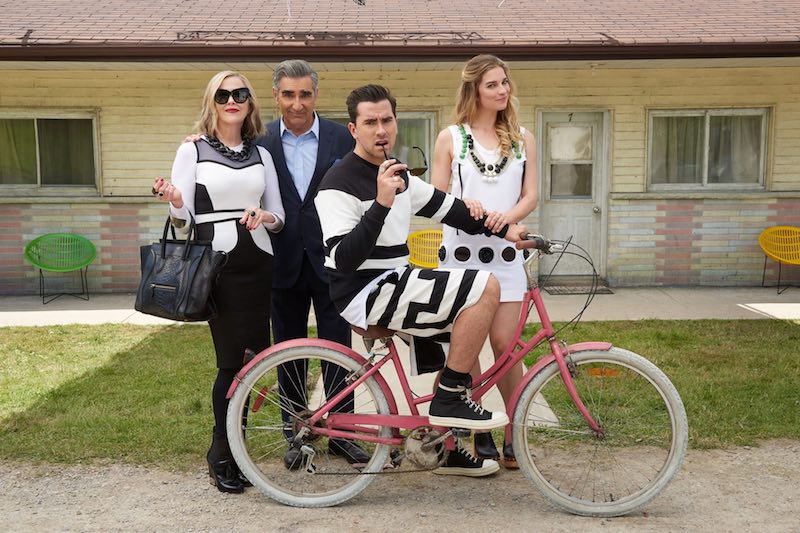 The property will either publicly list or go on the private market this month, and Tipping tells Toronto Life that they are going to use the proceeds to support the Athlete Institute. Keep your eye out for further details about the Rosebud motel property at 308399 Hockley Rd, Orangeville, ON L9W 2Z2.
Schitt's Creek ran for six seasons with the final episode airing in January 2020. All seasons are available to view on Netflix.