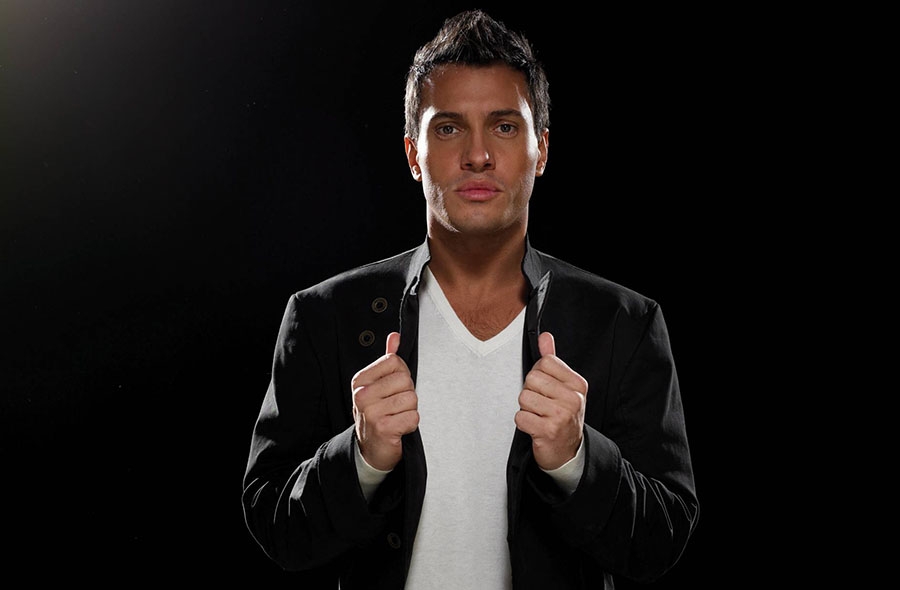 Charismatic opera star, Uruguayan born Erwin Schrott made a triumphant return to LA Opera on December 12 to unveil his exciting new show Cuba Amiga.
Schrott was joined by an ensemble of world class classical and jazz musicians, including his good friend, the legendary singer and guitarist José Feliciano.
Inviting the audience on a musical journey through Latin America, Cuba Amiga delivered a thrilling international spectrum of Latin rhythms, including bolero, salsa, flamenco, timba, rumba, cha-cha, samba and tango.
Cuba Amiga was inspired by the music and life of the beloved tango artist Carlos Gardel, who some 80 years ago launched a concert tour throughout Latin America to promote his musical El día que me quieras. Gardel's plan was to conclude the tour with the film's premiere in Cuba, but his dream was not realized, when he was tragically killed in a plane crash in Colombia.
Schrott describes the concert as "a thank you to Maestro Gardel and to Cuba as a source of inspiration and birthplace of many unique styles of music and immortal songs."
The set featured many familiar Latin classics, including "Perfidia," "Besame Mucho" and "Quizás, quizás, quizás," transporting the audience back in time to experience the glamour of old Havana.
Born in Montevideo, Schrott is one of the most dynamic opera singers on the international music scene today. In 1998, he was awarded first prize at the prestigious Operalia competition, and quickly went on to debut at many of the world's major opera houses, including La Scala, Metropolitan Opera, Paris Opéra, Vienna State Opera, Covent Garden and the Salzburg Festival. He has appeared with LA Opera in the title role of Don Giovanni (2003 & 2007), as Figaro in The Marriage of Figaro (2004) and as Escamillo in Carmen (2004). www.ErwinSchrott.com.
The concert's second half featured nine time Grammy Award winner José Feliciano, considered by critics as "the greatest living guitarist." Feliciano stunned the audience with his arrangement of "Malagueña," and ended the evening on a festive note with the work for which he is most known, the much loved Christmas song "Feliz Navidad." www.JoseFeliciano.com
Truly a delightful way to ring in the holiday season!