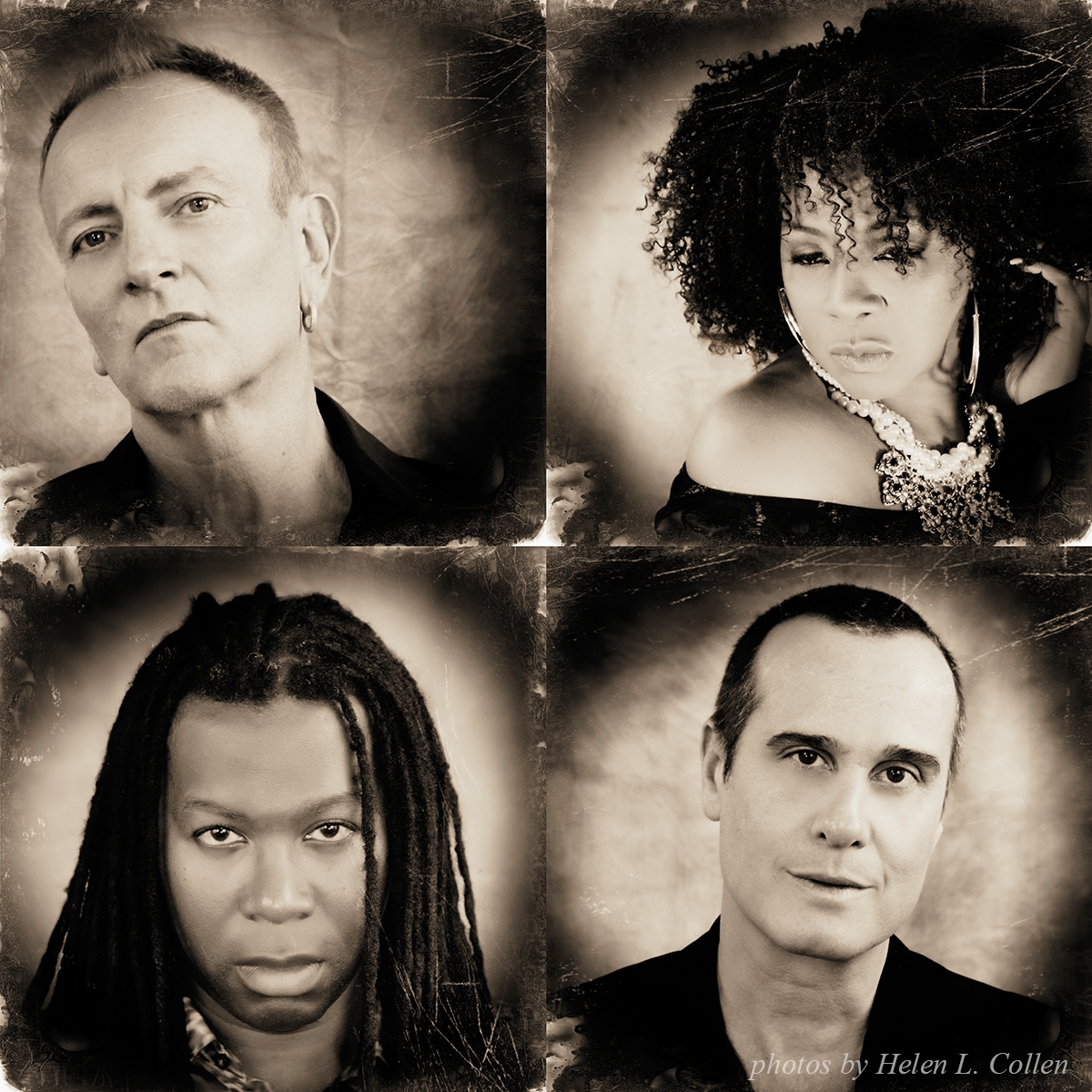 Lead guitarist of legendary rock band Def Leppard Phil Collen has been rather busy during his off-time from the iconic band with the summer 2015 launch of a new-blues based music project titled Delta Deep. www.deltadeep.net
Founded in 2012, Delta Deep features Collen and some major music talents, including soulful vocalist Debbi Blackwell-Cook, drummer Forrest Robinson, known for his work with Indie.Arie, and Stone Temple Pilot's bassist Robert DeLeo.
When asked about what made him decide to do a blues project, Collen replies, "Blues was created out of something different from what we hear today. I grew up listening to rock music but then I found out it was all based on blues. Jimmy Page, Keith Richards, Ritchie Blackmore, Jimmy Hendrix, all of those guys… they got it from the blues."
An obvious labor of love, Delta Deep's self-titled debut features 11 original songs and covers with vocals by Collen and Blackwell-Cook and special guest artists, all produced by Collen.
The recording literally begins with a bang, with the lead, original single "Bang The Lid," echoing shades of early Led Zeppelin. In addition to Zeppelin, one finds influences of Hendrix, Tina Turner, Aretha Franklin, Billie Holiday, and of course, a touch of Def Leppard.
Blackwell-Cook, who sang backup for Michael Buble and Luther Vandross, is a huge talent, who's powerful and soulful voice is showcased particularly well in the stormy "Whiskey" and the blazing "Down in the Delta."
About Blackwell-Cook, who happens to be the godmother of his wife, Collen comments, "When I hear Debbi sing, I can hear the pain. She's an incredibly beautiful 62 year old black woman who has been through things and she can sing through her pain. Not everyone can do that and not everyone sounds like Debbi."
Collen definitely tapped into his musical network inviting aboard several legendary guest artists. The release features Whitesnake's David Coverdale on the duet "Private Number" and Def Leppard's frontman Joe Elliott on the finale cover track "Mistreated." Sex Pistols/Manraze drummer Paul Cool and Girl/Manraze bassist Simon Laffy lend their talents to the moody cover of "Black Coffee."
This month, Delta Deep launched its inaugural "Sugar Shack" Tour in the U.S., with the first shows in California. More dates to be announced soon.