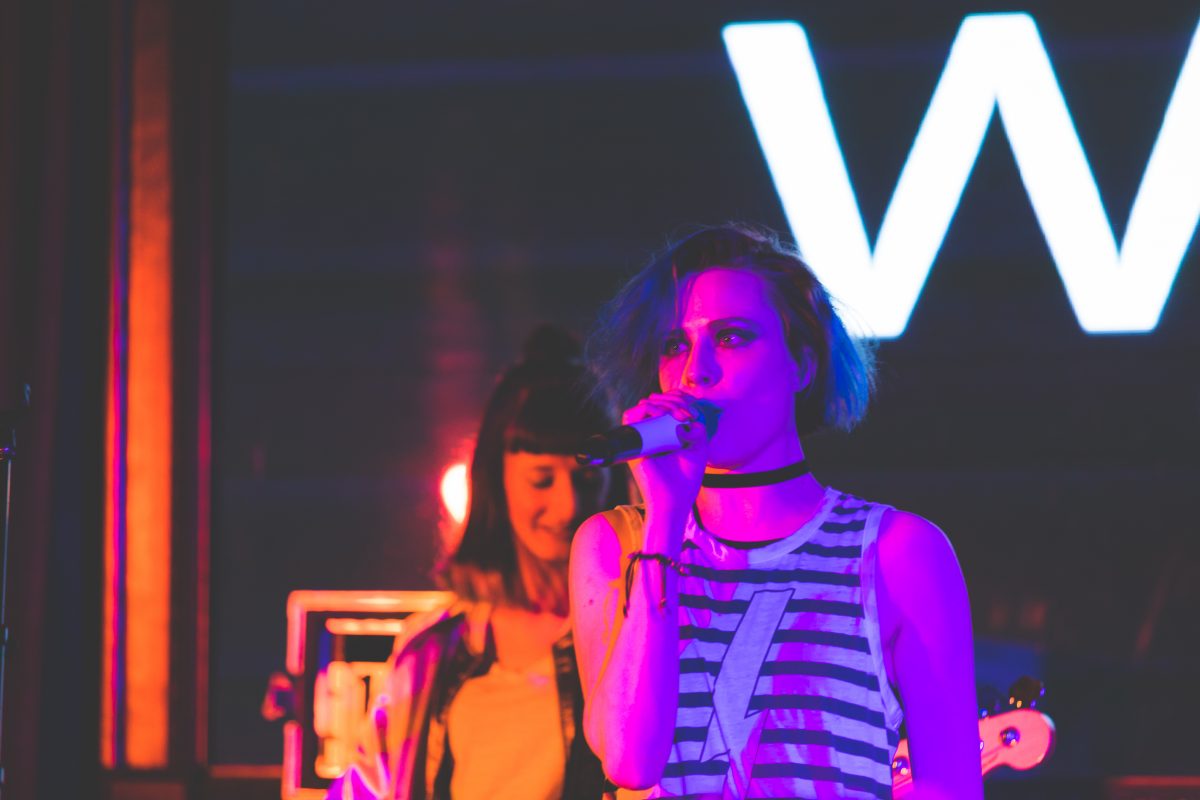 She is undoubtedly one of the most talented actors of her generation, possessing an uncanny ability to effortlessly inhabit a wide range of characters. Although she is currently most famous for her role on HBO's smash hit Westworld, every character in her oeuvre is real, honest, and brimming with emotion, whether or not the project meets her talent. So it shouldn't come as such a surprise that Evan Rachel Wood has slid so gracefully into her latest role…as a rock star.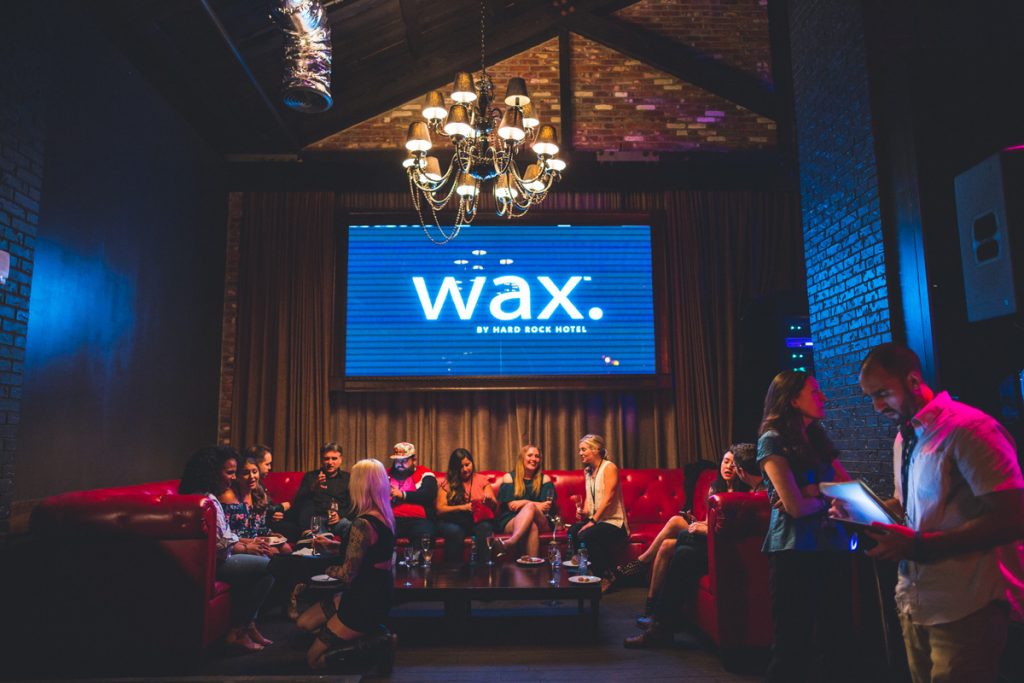 Last year, Wood formed the group Rebel and a Basketcase with her fiancee and artistic abettor, Zach Villa, and I have been invited to meet the two at the Hard Rock Hotel San Diego. With its sleek interior, lively atmosphere, and ample music memorabilia, the hotel is the perfect place to encounter a rock star power couple for the first time. The duo is there to perform a special concert to celebrate the launch of Hard Rock's new WAX program, which allows each guest to have a Crosley record player and a basket of vinyl delivered to their room upon request. It's a very cool, very Hard Rock program, and I couldn't think of two more appropriate ambassadors than Wood and Villa.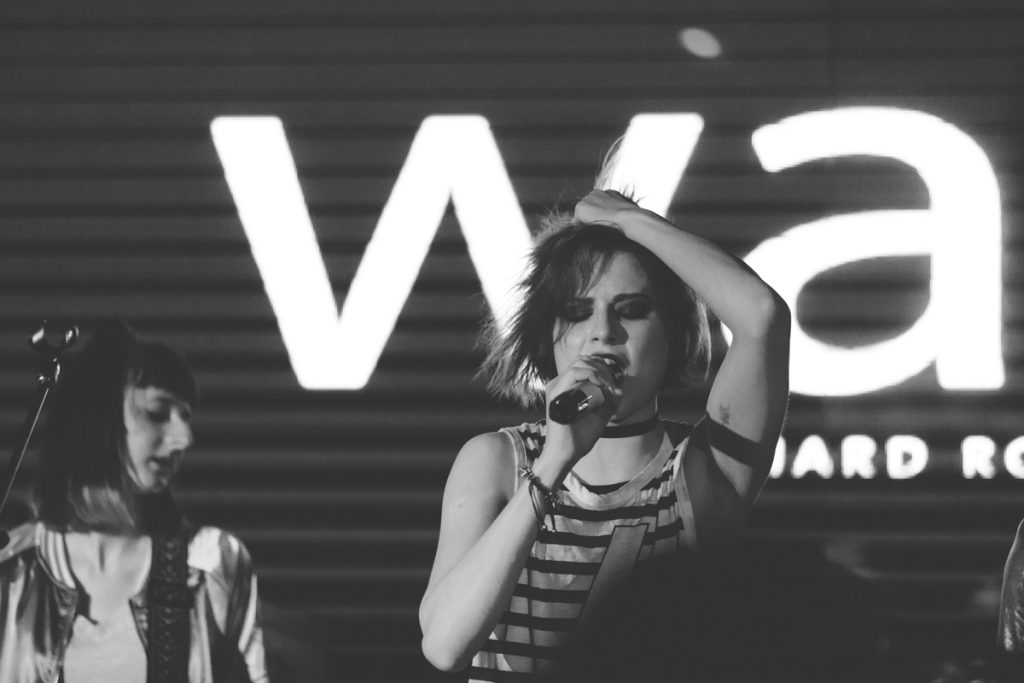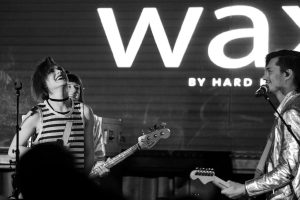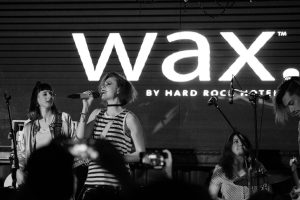 The Rebel and a Basketcase experience is both auditory and visual, with striking pastel images that recall vintage Bowie and music that is a beautiful, freeing assault incorporating an array of genres as disparate as the characters in Wood's filmography. (Electronic Pop, 80s Glam Rock, Contemporary Alternative…there is a lot to feast on here.) Lyrically it's a little easier to characterize. The unifying theme of songs like "Today" and "Oh Yeah" is one of freedom — freedom of expression, freedom from inhibition, freedom from dogmatic gender roles. "Why can't I just be me?" Wood asks repeatedly on the latter track, a single from last year. If you've been following her career, you would know that she is not one to readily conform.
It may sound like a cliché, but Wood literally has been acting her entire life. She grew up in North Carolina amongst a family of thespians and film professionals. Her father was the director of a local theatre company where as an infant she first appeared in a production of A Christmas Carol, and throughout her childhood honed her skills. By the time she was a teenager, Wood had already appeared in films alongside the likes of Al Pacino and Nicole Kidman, and at the age of fourteen, she earned her first of three Golden Globe nominations for playing a troubled teenager in the controversial movie Thirteen. Both the film and Wood's performance felt like a revelation.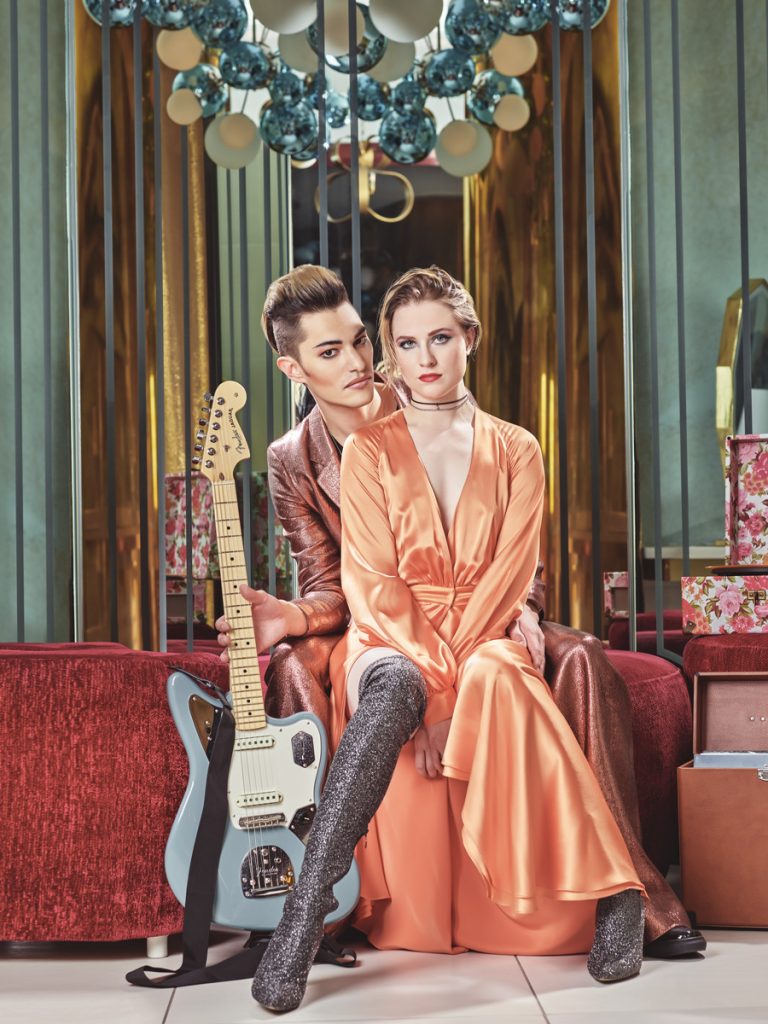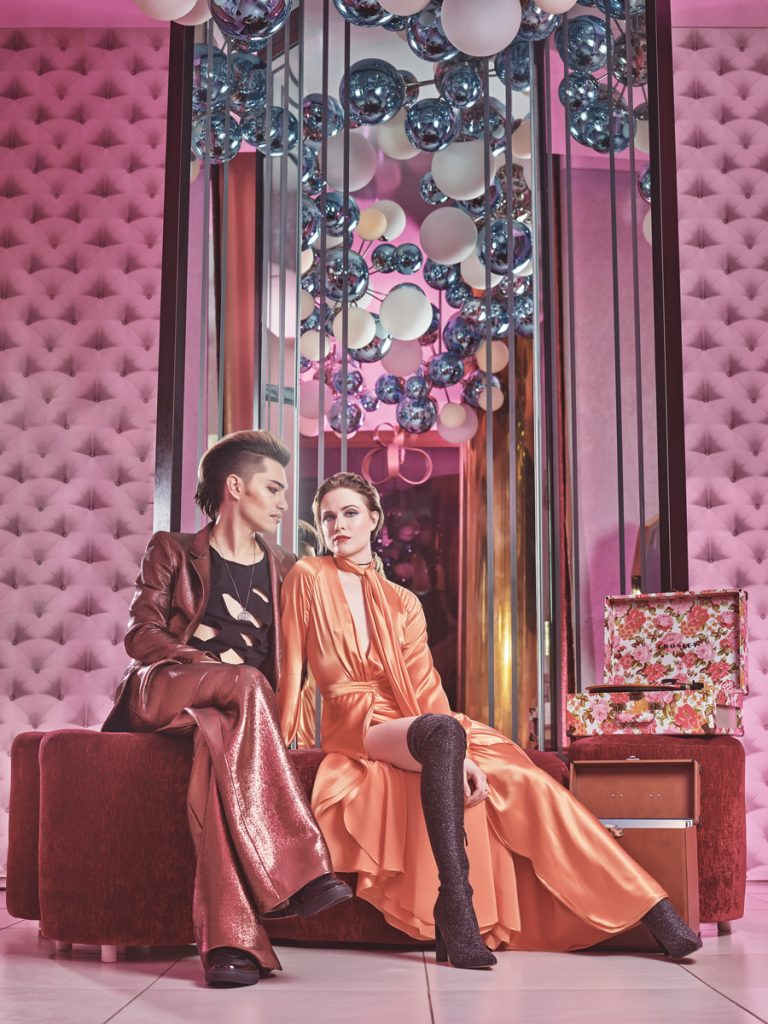 Wood quickly developed a knack for stealing scenes. She was riveting as Mickey Rourke's estranged daughter in The Wrestler and heartbreaking as a tragically naive intern who falls for George Clooney in The Ides of March. But it wasn't until Westworld that she had another front-and-center starring showcase with the kind of widespread attention as Thirteen. The sci-fi series debuted last fall as the biggest new show in HBO history (yes, even bigger than Game of Thrones), and was just awarded an astounding 22 Emmy nominations, including one for Wood (her second) for her lead role as android "host" Dolores Abernathy. Her character's journey was tragic, heartrending, and profoundly cathartic. In a cast that included titans like Anthony Hopkins and Ed Harris, Wood shone brightest.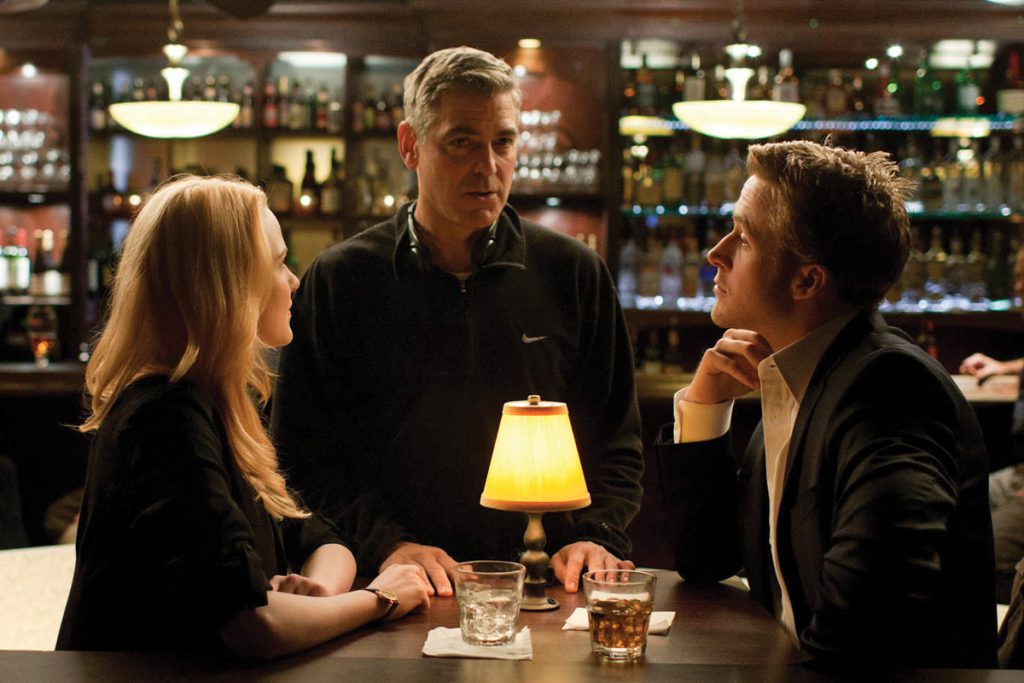 To a different degree, the same might be said about her performance at the Hard Rock. Despite some minor technical difficulties and obvious growing pains (it's only the band's second or third show with this lineup), Rebel and a Basketcase pulsate with vibrant energy and emotion. While Villa is clearly a seasoned pro, flashing classic guitar god poise, Wood is far less polished, far less calculating, and, just as she is on-screen, undeniably captivating. Towards the end of the show, she boldly stage dives head-first into the crowd. "That was my first time crowd surfing!" she exclaims enthusiastically afterward. One gets the sense that Wood might be having the most fun of her entire life in these performances.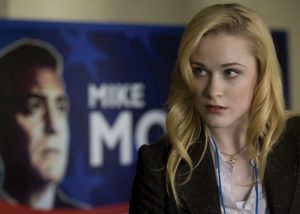 It is only fitting that someone who grew up acting in plays would meet her fiancee on-stage in front of a crowd, but that is exactly how Wood and Villa came together. In a meet-cute maybe even too far fetched for Hollywood, the couple first laid eyes upon one another while acting in John Hughes Cabaret with the theatre company For the Record. Both were playing characters from Hughes'  Breakfast Club: Villa the Judd Nelson role ("Rebel"), and Wood the Ally Sheedy character ("Basketcase"). The creative chemistry was immediate, the rest is history.
As a musician, Villa is self-taught, and one senses he has to work very hard to get to where he is today. And while he surely wouldn't deny that her fame has given the band instant credibility and a platform on which to stand, after spending time with the two, it is not painfully obvious they are very madly in love, but also that they compliment one another very well both domestically and creatively. Villa seems like a calming, grounding force in the hectic life of a young actress and mother, and both describe their professional relationship as utterly symbiotic.
Both write, produce, and conceptualize visuals. Both collaborated to direct their new, blithely 80s video for "Today." After a while, I get a strong feeling that Wood is the unbridled id — all raw inherent talent — whereas Villa is her more calculated left-brain counterpart.There are certain things he hears that I just don't," she tells me, "he's really good at fine-tuning the sounds and the instruments; he gets into the minutia where I am like 'this is so out of my realm.' Yet she goes on to say: "But then I will come in with these big stupid ideas — 'it needs an Enya chorus!' — that somehow work." It's "macro/micro," Villa says.
"There are certain things he hears that I just don't," she tells me, "he's really good at fine-tuning the sounds and the instruments; he gets into the minutia where I am like 'this is so out of my realm.'"
After the performance, I walk "backstage" to discover Wood sipping colored water out of an Evian bottle ("I just thought it looked cool") and tell her that I was genuinely impressed by the performance. "Thank you!" she says with earnest enthusiasm. I say "I wasn't expecting it to be so…" "Powerful?" she asks. "Yes." It is precisely the word. "Yeah, we get that a lot," she says earnestly, "people are usually taken off guard." Not the least bit surprised by the performance are the scores of fans that have gathered on the other side of the velvet rope. Many of them have driven down from LA, or further, and they have band t-shirts and pictures from famous photo shoots Wood has done, like an incredibly striking one with Terry Richardson for GQ a few years back.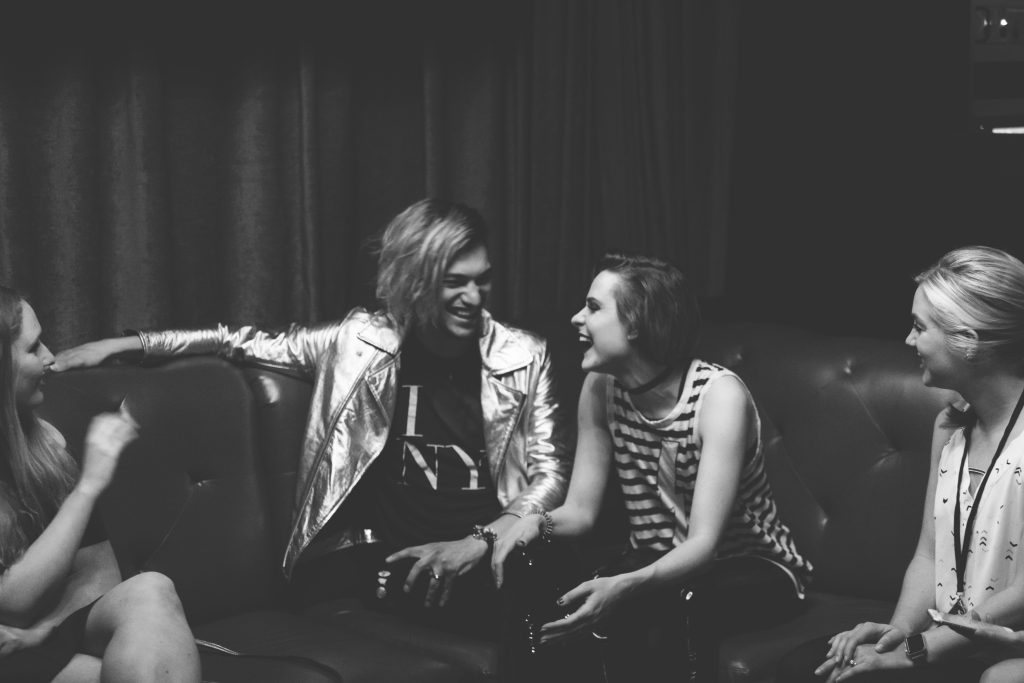 She quickly walks over and greets them with hugs, spending the next 20 to 30 minutes leisurely posing for selfies and having moments with each of them. Eventually, someone brings out a tray of absurdly large shots of Clase Azul tequila and I find myself in the surreal, very Almost Famous situation of huddling for a group chant with the band before toasting and downing the shots. Afterward, Wood and Villa proceed to hang out with the fans, dancing goofily to a remix of Oasis' "Wonderwall."
"She loves them," Villa later tells me about the fans, "they're very important to her." As we sit in a booth after the bar has cleared out, he goes on to say: "She has the weight of the world on her shoulders…and she handles it magnificently." While I am sure a lot that weight comes from being a mother to her nearly four-year-old son and simply being a young actress in Hollywood, there is obvious inherent pressure in being on a massive hit like Westworld.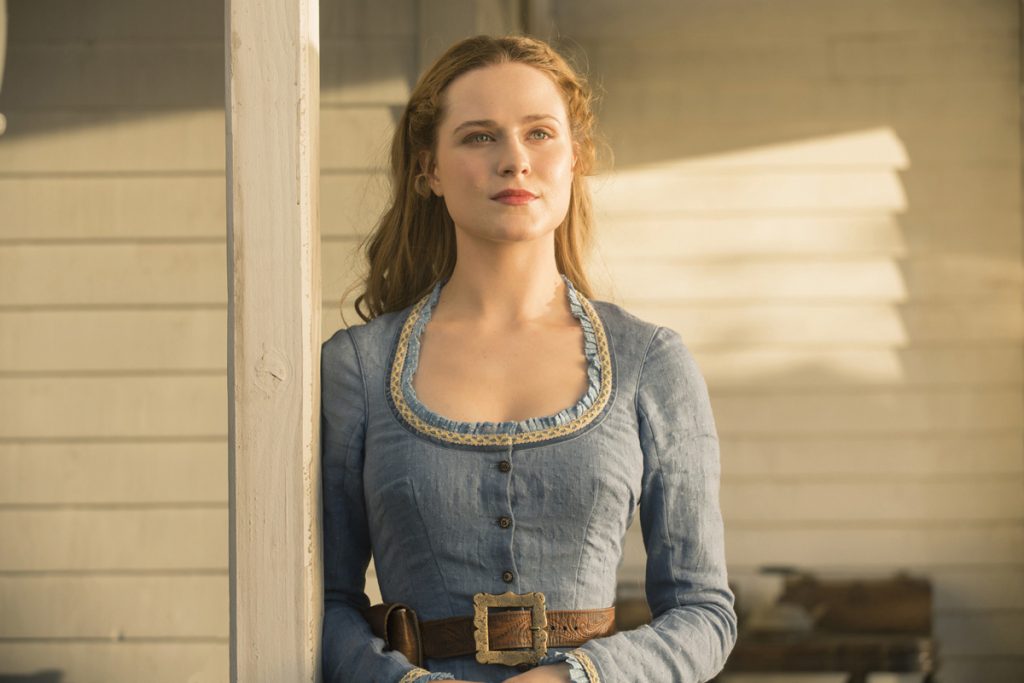 The doesn't return until some time next year, and while plot details are scarce — "I literally know as much as you," Wood jokes — one thing we do know is that it would be unwise for her character to not have a central role again. The success of the show's brilliant, labyrinthine first season hinged primarily on the strength of her performance. Delores was the perfect stand-in for the audience. She personified our confusion. And it was because Wood made this inhuman character so utterly compelling, so feeling, and inexorably human, that the entire journey was so emotional.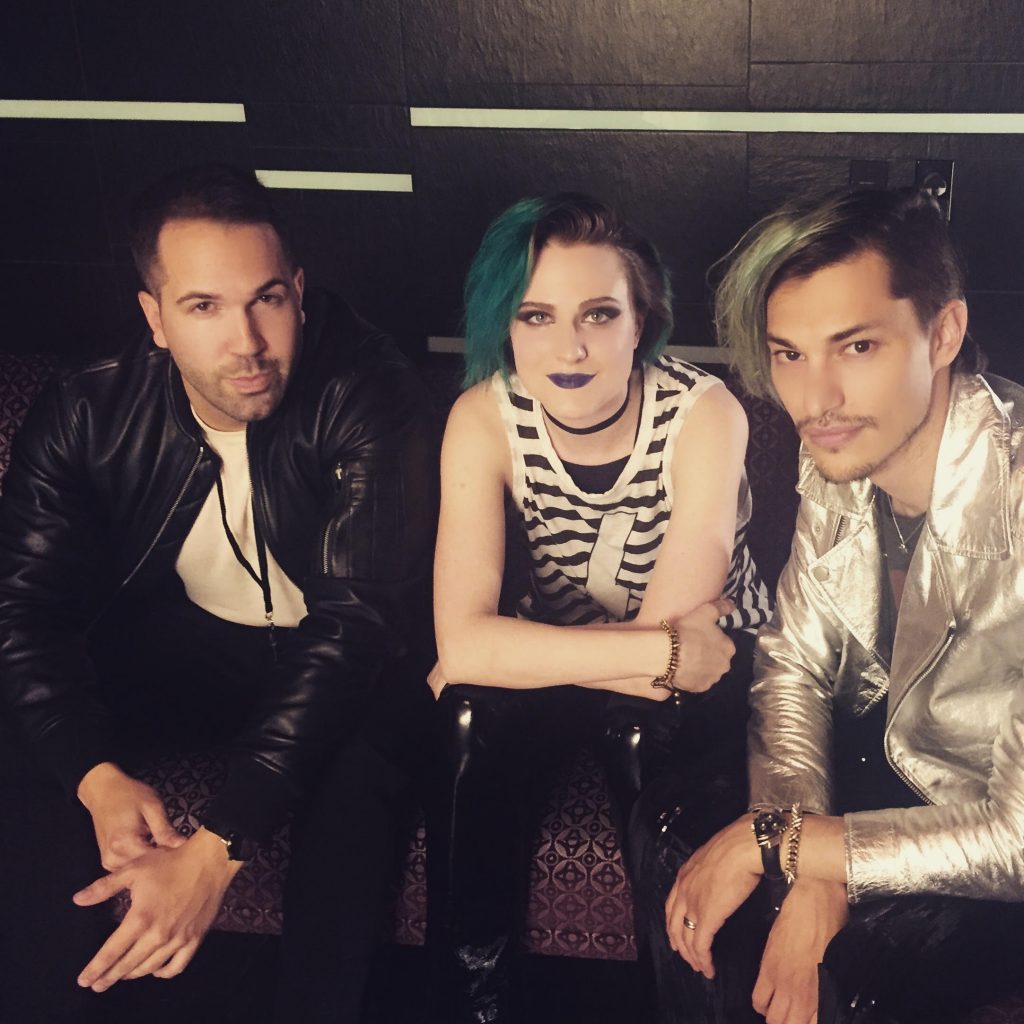 When I ask her about the heart-wrenching moment when (spoiler alert!) Dolores finally reaches the end of "the maze" and learns the truth about her existence, she reveals that she bawled her eyes out on set that day. "That was tough," she confesses. Aside from Westworld, both Wood and Villa assure me that a full-length album should be out "very soon," and Wood admits she wants to start transitioning more into writing and directing. She has a script she co-wrote with Jenny Slate (Obvious Child), a dramedy she hopes will be "kind of revolutionary for women," and intends to direct in the immediate future. Later I candidly ask Villa if he thinks she can pull it off. "Yes," he says without hesitation. "She can do anything."