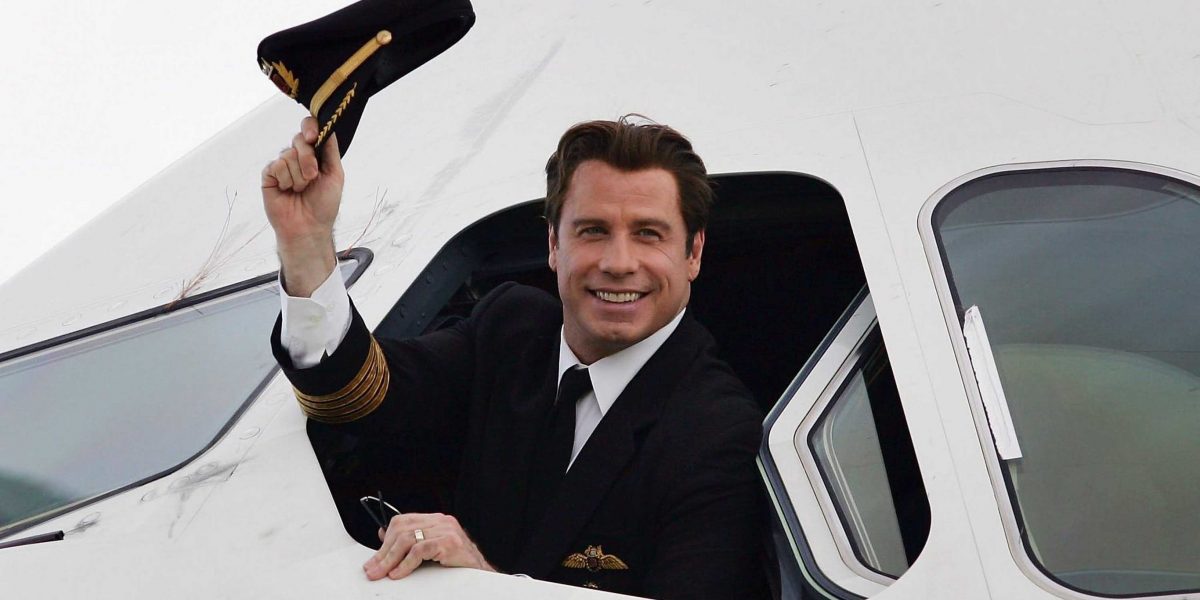 Countless celebrities have garnered reputations for owning over-the-top private jets that set a high standard for personalized air travel. However, some well-known public figures aren't content with soaring through the skies in comfortable cabins, while hired pilots transport them to their destination. Many prefer to steer the plane themselves and experience the thrill of flying from the captain's seat. The following is a list of famous flyers that have assumed the wheel of their own aircraft and taken their luxury air travel to new heights.
Harrison Ford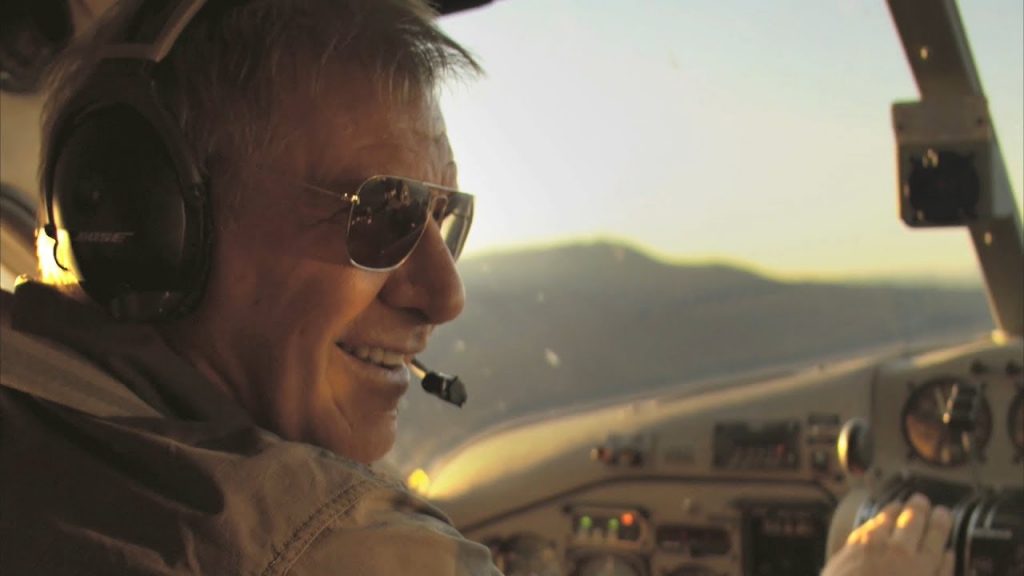 Best known for his iconic roles in Indiana Jones and the Star Wars saga, Harrison Ford has won the hearts of numerous fans and audiences throughout his prolific film career with his rugged charm and fearless acting. He frequently appears in heart-racing action movies, so it comes as no surprise that this adventurer took it upon himself to earn a pilot's license and transform his thrill-seeking film persona into a reality. He owns a Cessna 172, a Waco biplane, and a Citation aircraft, among others—a testament to his enthusiasm for not only fashionable flying but also state-of-the-art aircrafts.
John Travolta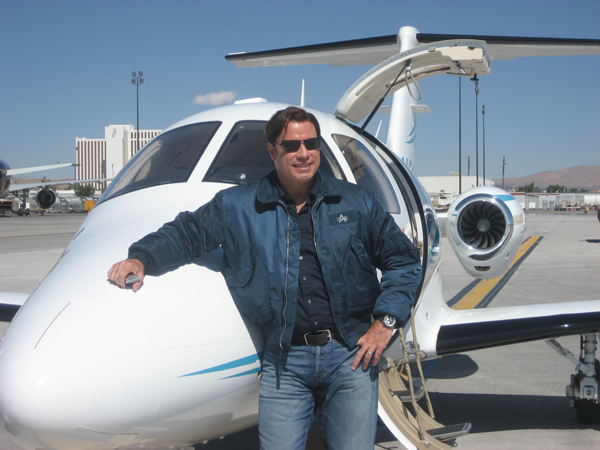 Travolta—the star of classics such as Saturday Night Fever and Grease—has been a certified pilot for a long time, acquiring commercial planes like a Qantas Boeing 707 and a Challenger 601. In fact, he has been named a certified pilot through Qantas, an Australian airline, and in total, he owns seven jets, which he typically lands on the 4,500 foot runway located on his Florida estate. His love for flying is well-documented in interviews, and he considers being a pilot a second profession, in addition to his illustrious acting career.
Morgan Freeman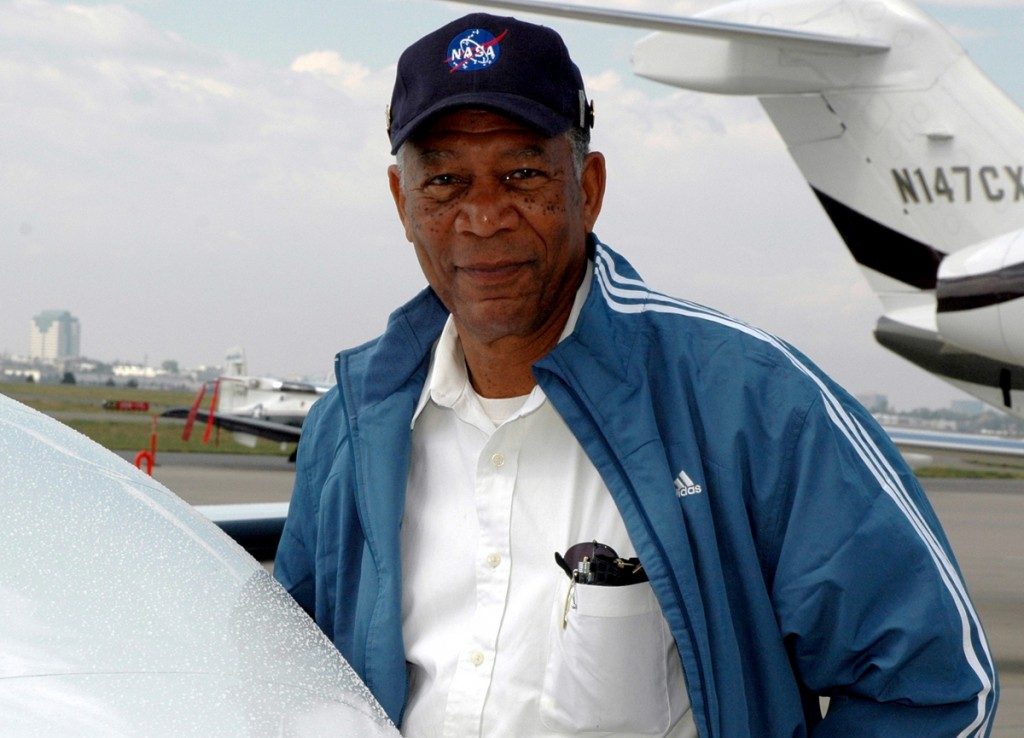 In addition to being one of Hollywood's most recognizable actors, Morgan Freeman is a master narrator with a deep and distinctive voice that moves audiences everywhere. Aside from his impressive film resumé, Freeman also likes to take flight, purchasing a Cessna Citation, a Cessna 414 twin-engine prop, and an Emivest SJ30 over the years. He is a former Air Force mechanic, who abandoned his dream of becoming a fighter pilot in order to pursue acting, but at 82, he has fulfilled his dream of taking to the skies on his own terms.
Angelina Jolie
Glamorous. Gorgeous. Gifted. These words all come to mind when thinking about Angelina Jolie, one of Hollywood's most admired and venerated actresses. Besides taking on a variety of daring and dramatic roles, Jolie also earned her pilot's license at the age of 29, keeping a promise she made to her son Maddox, who loved watching air shows with her. She has been photographed flying a pricey Cirrus SR-22, proving that this versatile and visionary woman is capable of more than just captivating audiences on the screen. She is a stylish mother and an accomplished airwoman whose soaring career has broken many boundaries.
Gisele Bündchen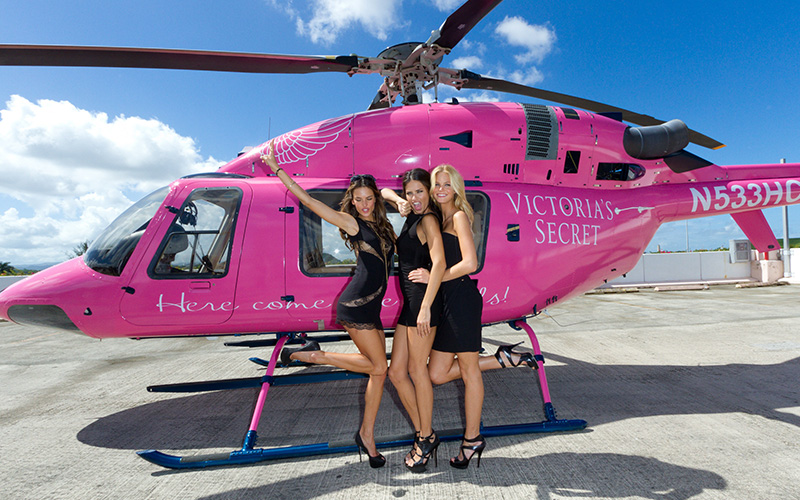 Brazilian supermodel Gisele Bündchen has been listed as one of the richest and most powerful women in the world. She owns and inhabits every runway she walks down, and through her activism, has aptly promoted the creation of alternative fuel sources and rainforest preservation. She is also a licensed helicopter pilot as well, which has come in handy during her work as an Ambassador for the United Nations Environment Programme. She has traveled the globe to impoverished countries to deliver resources and represent various causes. If that isn't impressive enough, she earned her license while six months pregnant, solidifying her status as a formidable female role model.