Tastemakers Lounge
Who knew that hardbody Gerard Butler would fall for SOREL boots, the famous Canadian bootmaker that became the world's best-selling cold weather boot? Tastemakers Lounge presented by Krispy Kreme Canada hosted Butler, on the festival circuit to promote The Headhunter's Calling, converting him to the joys of cozy McGregor Socks. Douglas Booth and Amy Adams scored Tweezerman grooming gear before signing the SickKids Foundation autograph board the InterContinental Toronto Centre.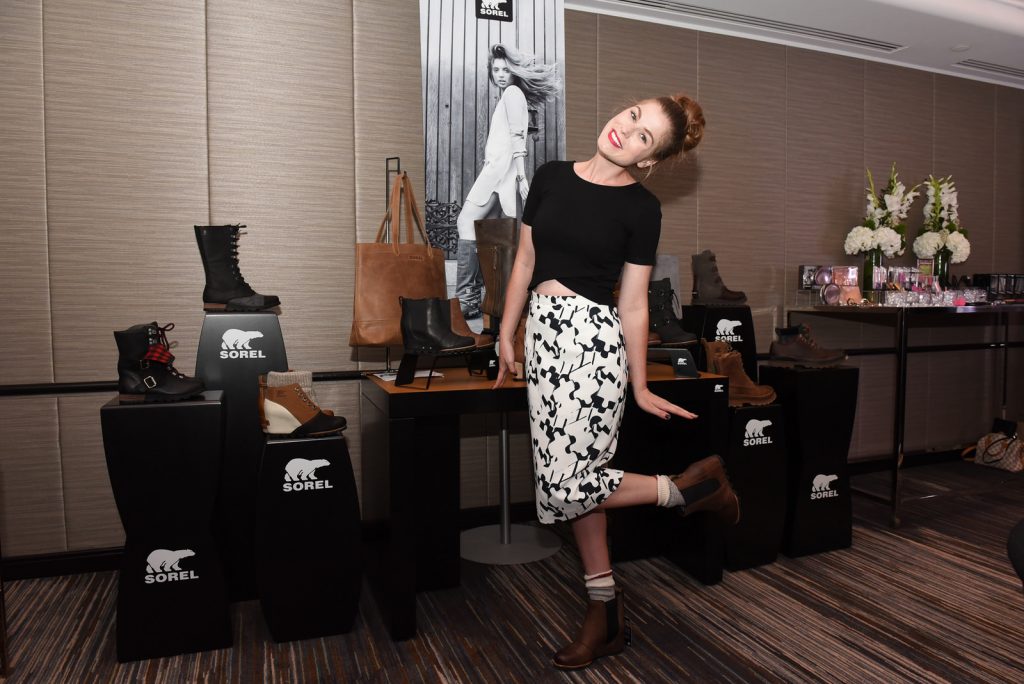 The Tastemakers Lounge is a coveted suite invitation at TIFF, primarily because of the successful transition of SOREL from a rustic work boot brand worn by actual lumberjacks to a cool, lumbersexual streetwear line worn by fashion forward types. Talk about chic rebirth, Even A-Listers are keen to nab a pair of beautiful leather boots from the SOREL fairy; the brand's Marketing Specialist Heidi Janzen was on hand for a second year, hosting elite guests with aplomb and meeting every footwear challenge.
Academy Award nominee Jeremy Renner stopped by for a mini shoulder massage from Dr. Liza of [the fix] chiropractic + massage. Lily Rose Depp couldn't resist Krispy Kreme doughnuts and walked out with a swag bag stuffed with Indulge Gourmet Kettle Corn, greeting cards from Love Like Red, and CND nail polish.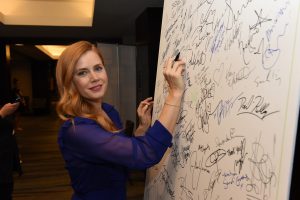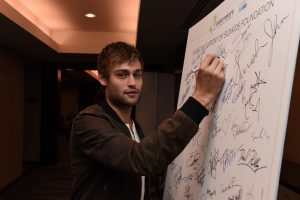 Over the course of its twelve year tenure, Tastemakers has hosted many notable names including Salma Hayek, Kate Winslet, Liam Hemsworth, Elle Fanning, Michael Caine, Idris Elba, Tom Hardy, Kristen Stewart, Julianne Moore, Brad Pitt, Colin Firth and Samuel L. Jackson, among many others.
NKPR IT House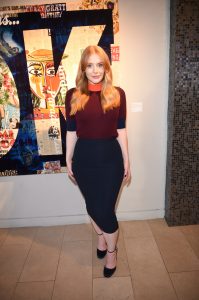 Natalie Portman, Jeremy Renner and Miles Teller made sure to stop by the NKPR IT House, a progressive hospitality concept that puts the emphasis on experiences and philanthropy. With the IT House and many of their activities throughout the year, NKPR founder and president Natasha Koifman continues the tradition of shining a spotlight on stories of substance and causes that matter. Artists for Peace and Justice (APJ) remains the chief beneficiary of many of NKPR's activities during the festival. The APJ board includes Hollywood heavy-hitters such as James Franco, Penélope Cruz, Javier Bardem, Nicole Kidman, Olivia Wilde, Gerard Butler, Josh Brolin, Diane Lane, Charlize Theron and Maria Bello.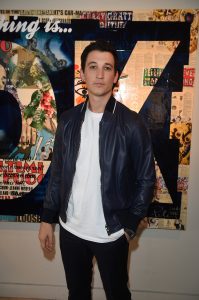 At this year's lounge, Bryce Dallas Howard got up close and personal, sniffing the bouquet of an array of loose leaf teas by DAVIDsTEA. Cynthia Nixon really got into all the options with Lug's "build your own travel bag" experience, the lifestyle luggage brand made for the organization obsessed Type A tribe. IT House guests sipped on FLOW Water and Elixir Juices and stopped by Casa Barilla to snack on daily pasta dishes created by chefs from Aria Ristorante, Noce, Cibo Wine Bar and Symposium Cafe.
Talent lined up for hair and makeup touch ups by on-demand beauty service app beGlammed before stepping into the W Magazine Portrait Studio with Caitlin Cronenberg. Back for a fifth year, Cronenberg has had the likes of Colin Firth, Julianne Moore, Naomi Watts sit in front of her lens. Her Robert Pattinson portrait was an instant TIFF classic.
DPA at the Soho Metropolitan Hotel
Over at DPA at the Soho Metropolitan Hotel, Nathalie Dubois-Sissoko (also known as the Empress of Celebrity Lounges) held court with all the famous faces in town. For over a decade, this intrepid trendsetter has run the top tier hospitality suites from Hollywood to Dubai. Dubois-Sissoko recently signed a deal with Dick Clark Productions to run the official backstage gift lounges at the American Music Awards and the People Magazine Awards, quite a coup in this competitive arena.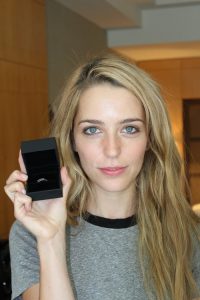 Katie Says Goodbye star Mireille Enos swooned over Alison Sheri, a celebrated Montreal brand renowned for luxurious knitwear. A good knit is like 1960s French style icon Jane Birkin: equal parts stunning, classic and eternal; you never can quite tell how old it is. Knitwear can be tough because it feels so intensely personal. It boils down to the history of hand-knitting; and of the lasting quality of a well-made sweater. Alison Sheri embodies all of those values but without the scratchy, heavy, itchiness associated with wool. It's the opposite of fast fashion—one must choose a knit with care, reverence, and with an eye toward the future. The latest line of Alison Sheri is so future forward, a smashing knitwear revolution!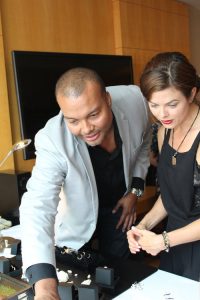 Their Finest star Sam Claflin learned all about Flying Fox jewelry, ethical fine jewelry created by fourth-generation jewelry artist Penelope Bridge. This Vancouver based artist and environmentalist creates elemental jewelry with soul. She has a core belief that each piece takes on a life of its own through the alchemy of the stones, the cutters, the concept, the designer, and the intention of love built into each part of the process. Other style standouts include Arido, Libe and Lulle and Micalla.
Celebs were also keen to learn more about Cape Breton Island in Nova Scotia. The island is a growing vacation destination; Dubois-Sissoko visited and now Mary Tulle, CEO of Destination Breton, has been promoting the island at multiple gift suites.
EGPR Essentials Lounge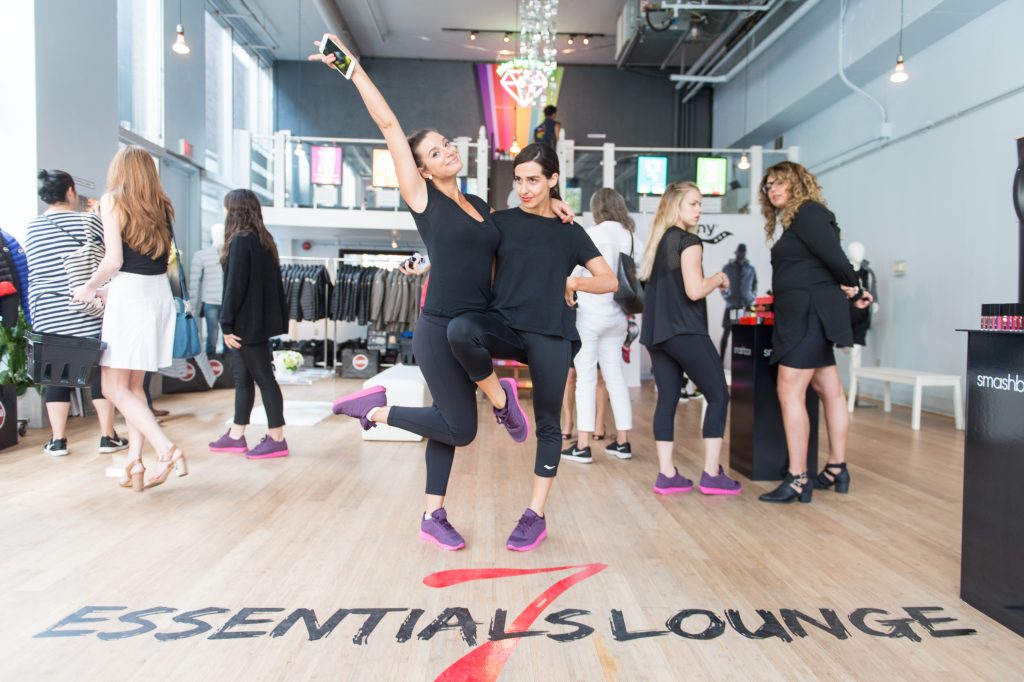 The Essentials Lounge returned to TIFF for its seventh season, a one-day event welcoming high profile influencers working at the festival a top tier pampering session to prep for TIFF's ever ending nights and demanding junket days. Esther Garrick, President and Founder of EGPR, knows what it takes to work the festival like a boss and it shows!
Italian style and luxury sport clothier, Colmar Originals, had a team of brand experts on site to showcase the FW16 collection, and outfit guests with super-light and water repellent coats from the line. Guests will have the option to select a coat from the luxury outerwear brand's FW16 Research Collection, with motivational style names, such as Warrior and Empire.
18-hour workdays can present some hair challenges. It's nothing the experts from KMS California can't handle. Driven by innovative technologies and high product performance, the KMS California team of professionals were on-hand for personal hair consultations and solutions to avoid any weave woes.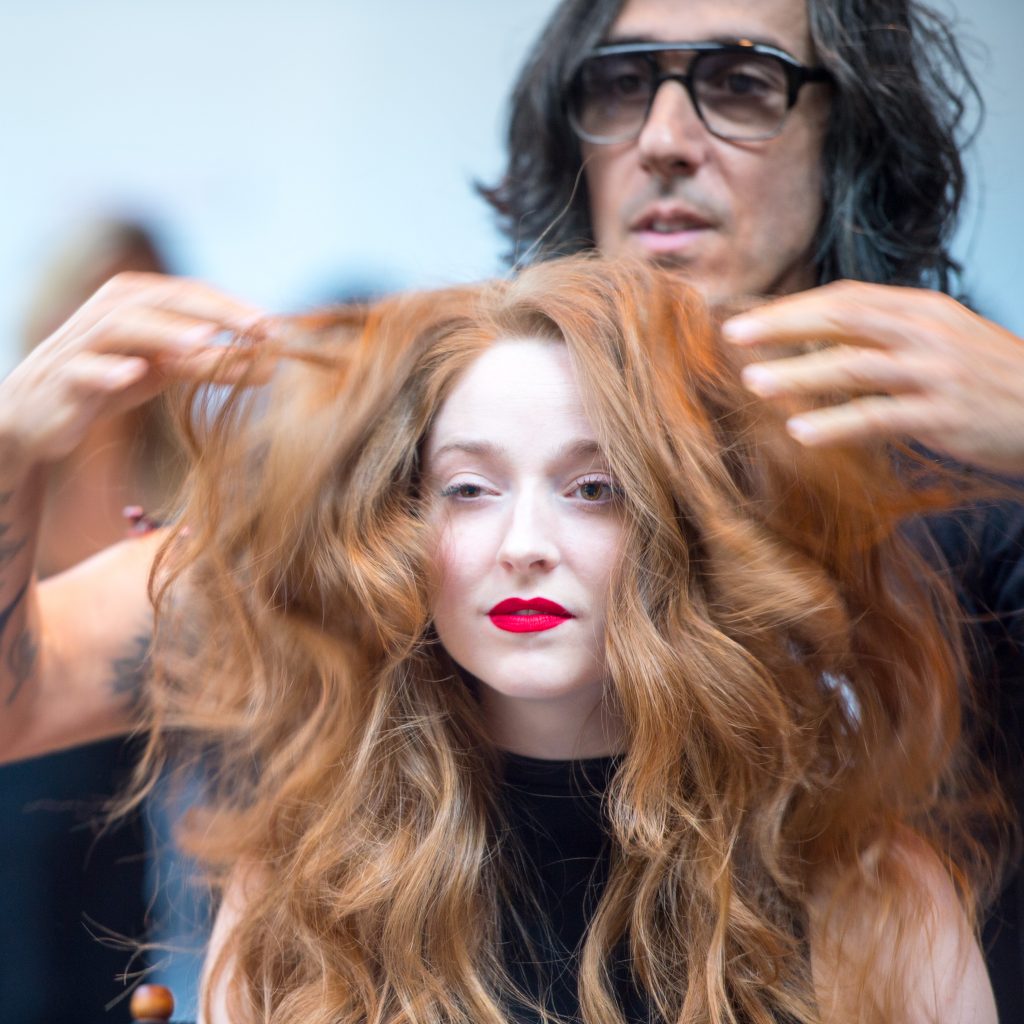 Standing in never ending lines never looks cool. Even if you don't fancy yourself the sporty type, we swear Saucony can become part of your go-to shoe selection. The global running lifestyle brand returned for a second season to ensure festival aficionados are geared up in style in the aptly named new collection, Life on the Run. We love the collections' laid-back look, a perfect partner in crime for the chic shirtdress. Footwear and apparel fabrics are breathable, while the underlying tech specs signal pure performance. Saucony shows us you can be stylish while staying functional. Perfect for the 10-day marathon of the largest festival in the world.
Smashbox Cosmetics is the only beauty brand born out of a working industry photo studio, so a perfect fit for red carpet creativity. Collaboration is at the core of Smashbox Cosmetics' DNA – so this season, brand artists offered touch-ups and tips at the Essentials Lounge. To get photoshoot fresh, Asian skincare brand For Beloved One showcased hero products Hyaluronic Acid GHK-Cu Moisturizing Bio-Cellulose Mask and Melasleep Brightening Lumi's Key Bio-Cellulose Mask. Both work in synergy as the ultimate treatment to boost luminosity, and replenish lost moisture in skin.
With Pharrell coming out to play at TIFF, not all the parties are happening in the dark! For those days in the sun, SkinCeuticals provided guests with their essential skincare super duo: C E Ferulic and Physical Matte UV Defense SPF 50.
BeautyBOUTIQUE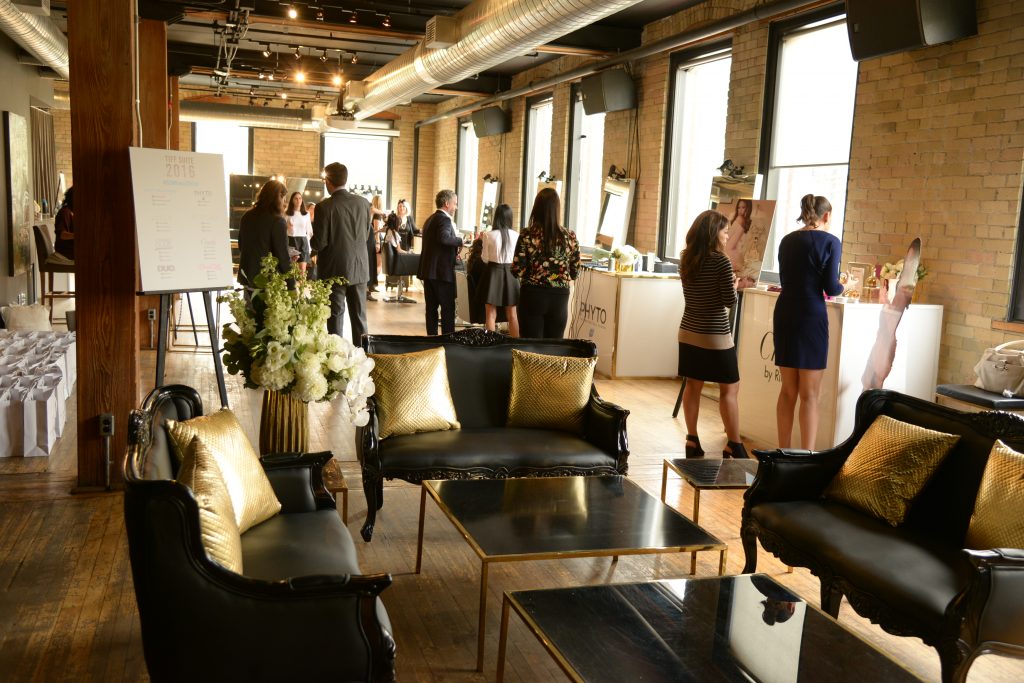 BeautyBOUTIQUE by Shoppers Drug Mart & Phyto Paris is the most extensive beauty experience to pamper top big wigs in preparation for the fall cultural season. Audrey Hyams Romoff, President OverCat Communications, has put this annual beauty pop up on the map with panache. Get glamorous loose waves and convert to Phyto's Botanical Scalp Stimulant Phytopolleine, a must-have pre-shampoo serum treatment to restore balance. For makeup, the star of this lounge is Stila Cosmetics; we love the Stila Perfectly Poreless Putty Perfector and Stila Convertible Color Cream Blush, such a winning combo. Nails by Ceramic Glaze look divine, especially when perfected by Melissa Forrest from TIPS Nail Bar. Our favourite station? The St. Tropez spray tan station naturally, where stars get the sun-kissed glow without the skin damage!
OomPH! Lounge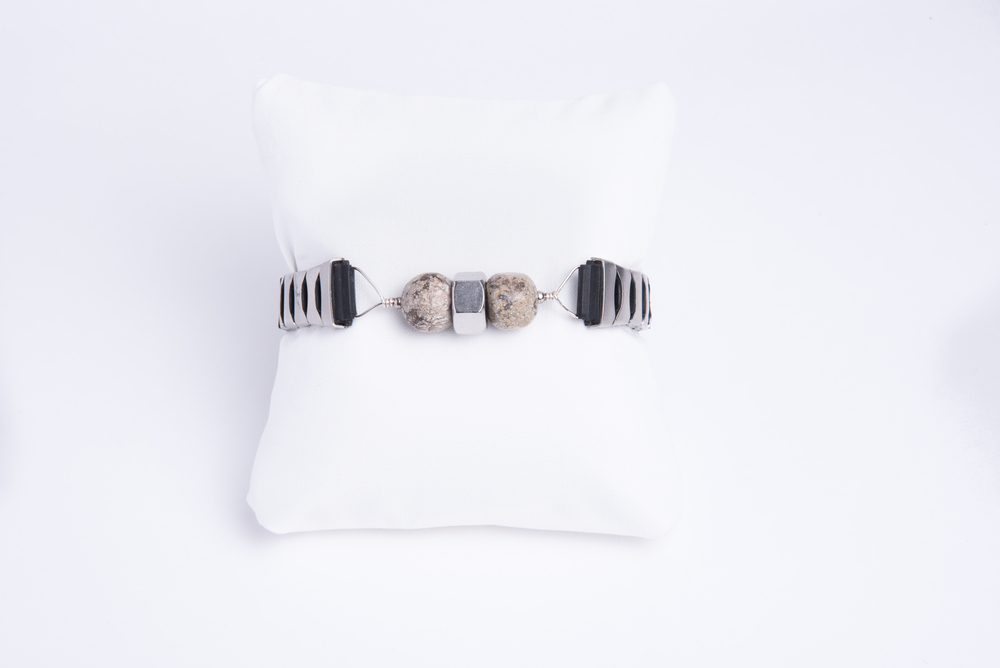 The Todd Shapiro Show once again be hosted the exclusive OomPH! Lounge, broadcasting live during the film festival in Toronto. The venue for this year's lounge was a spectacular penthouse suite in the prestigious Theatre Park residences. The 7-day multi-branded event featured cool cult brands like Lorelyn Gourmet Desserts, Mess Los Angeles apparel and Lovacado wellness oils. Monoxide Style Jewelry was a particular standout, a collection of bling brimming with moxie and mojo! The clever use of crystals with edgy, non-traditional metals was highly impressive. We especially loved meeting Hugo Marrello and learning about the upside of ProteinBake Bars before and after exercise. They are beyond yum, as well as containing nutritious healthy ingredients including cocoa, honey, protein powder + berries. The lounge engages the most dynamic social media influencers, filmmakers, actors and musicians to create a cool, "plugged in" networking environment.