Grey Goose vodka and Soho House Toronto party for Jackie
Sunday, September 11 2016
Natalie Portman proved the reigning First Lady of TIFF as she showed up fashionably late to the North American premiere bash for Jackie, hosted by Grey Goose vodka and Soho House Toronto. Gracing the posh party in a diaphanous, pale pistachio Prada gown paired with Tiffany earrings, Portman mingled with industry insiders until the wee hours of the morning.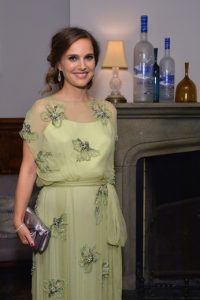 In mastering Jacqueline Kennedy's poise for Jackie, Portman gives a career-best performance in a truly inventive film that debunks the myths of Camelot. Director Pablo Larrain deliberately references the iconic moments of the late First Lady's life through angles we've never seen captured on film, subverting what we think we know about those perfectly staged archival photos. Indeed, Portman's Oscar buzz in Jackie prompted TIFF's hottest buy; Fox Searchlight grabbed the acquisition, and will no doubt campaign for a Best Actress nod.
Of all the well wishers in attendance, Portman seemed most pleased when Jill Soloway arrived on the scene. Soloway is the groundbreaking creator behind the award-winning series Transparent, at TIFF to present in the Primetime program this year. Portman rushed across the club to greet the showrunner on arrival; ever the storytellers, the two proceeded to talk shop and creative process in the midst of the melee.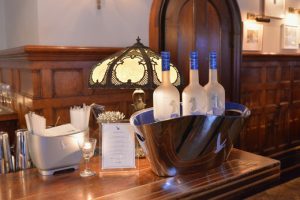 With the night in full swing, Natalie broke out into a spontaneous dance party with a group of girlfriends. DJ DaF from Paris spun deep house, inspiring the Black Swan star to bust out her infamous SNL rap dance moves at around midnight.
Casey Affleck huddled by the long bar enjoying several custom Grey Goose cocktails. Kate Hudson and stylist Sophie Lopez posed for photos while Evan Rachel Wood chatted up Ruth Negga. Joel Edgerton, Andre Holland also stopped by the party. Guest savoured scallop ceviche, salmon tartare and bite-sized meatballs.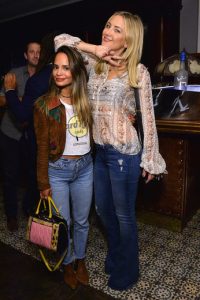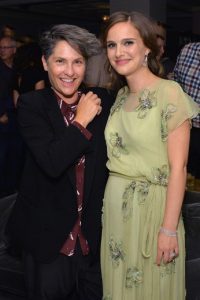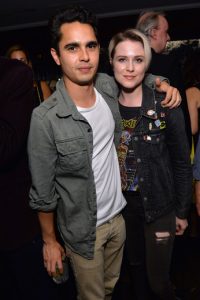 STORYS Toronto and Piper-Heidsieck Party for Their Finest
Sunday, September 11 2016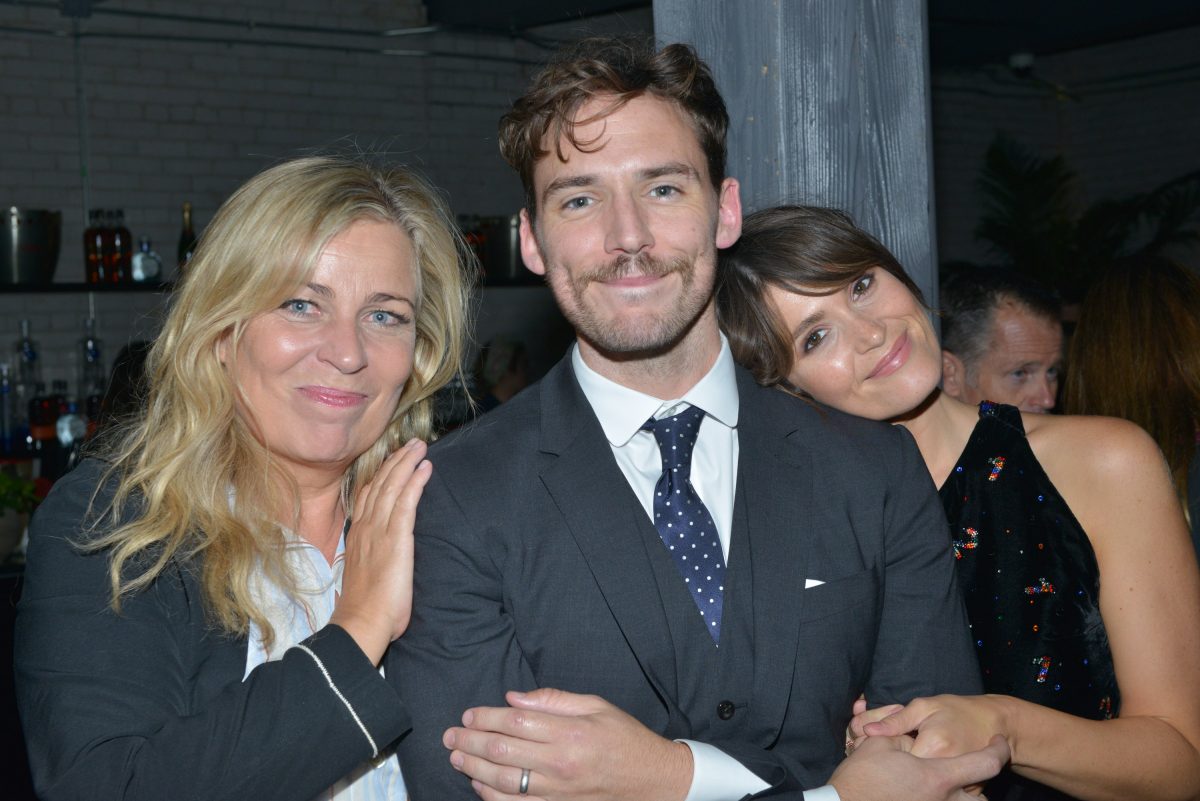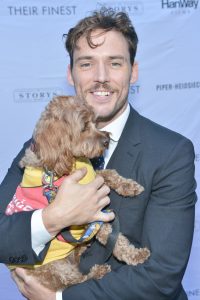 Earlier in the evening, STORYS Toronto and Piper-Heidsieck hosted some of Hollywood's biggest stars to celebrate the TIFF premiere of Their Finest. Directed by Lone Scherfig and starring Gemma Arterton, Sam Claflin, Bill Nighy, Jack Huston, and Richard E. Grant, the cast mingled at STORYS to the delight of film aficionados in attendance.
Tom Hardy may have stiff competition on his hands for the title of Hollywood's biggest dog lover. British actor Sam Claflin was the hit of the red carpet after he enthusiastically reached for two dogs from the crowds of fans waiting to see him. His publicist could barely drag him away from the pups, as he posed for photos with them, nuzzling and cuddling the pets like long lost friends.
Co-star Gemma Arterton graced the red carpet in a black velvet two-piece, with a jeweled halter top. Actor Bill Nighy immediately went into the crowd after exiting his vehicle, posing for photos and talking to fans before even walking the red carpet. After the party, the cast went downstairs to Byblos Toronto for dinner, where Executive Chef Stuart Cameron made them a special menu of Mediterranean-inspired dishes.
Grey Goose and Soho House Toronto Party for The Promise
Sunday, September 11 2016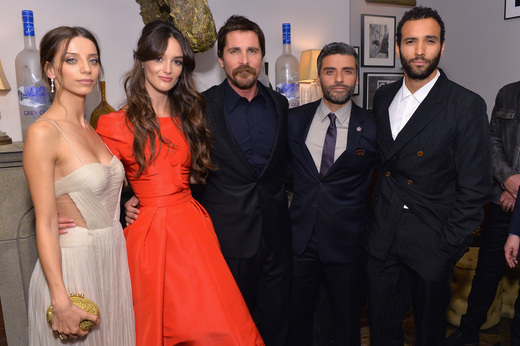 Across town at Soho House Toronto, cast members of the much buzzed The Promise congregated like old friends on the first floor of the private members club. Leading man Oscar Isaac worked the room, rousing interest in his next career move as one of the most gifted actors at the festival. Christian Bale arrived in a sharp black suit, reminding us all of what an understated, consummate man of style he is.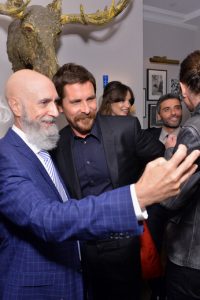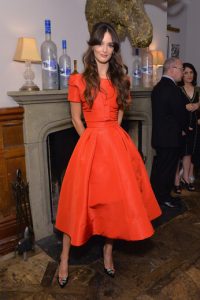 Additional cast members of The Promise, Charlotte Le Bon, Shohreh Aghdashloo, Angela Sarafyan and Marwan Kenzari along with director Terry George toasted the premiere of the film with Grey Goose custom cocktails. Soundgarden's Chris Cornell, director Atom Egoyan and Anne Heche also stopped by to show their support.
STORYS Toronto Party and Piper-Heidsieck Party for Katie Says Goodbye
Sunday, September 11 2016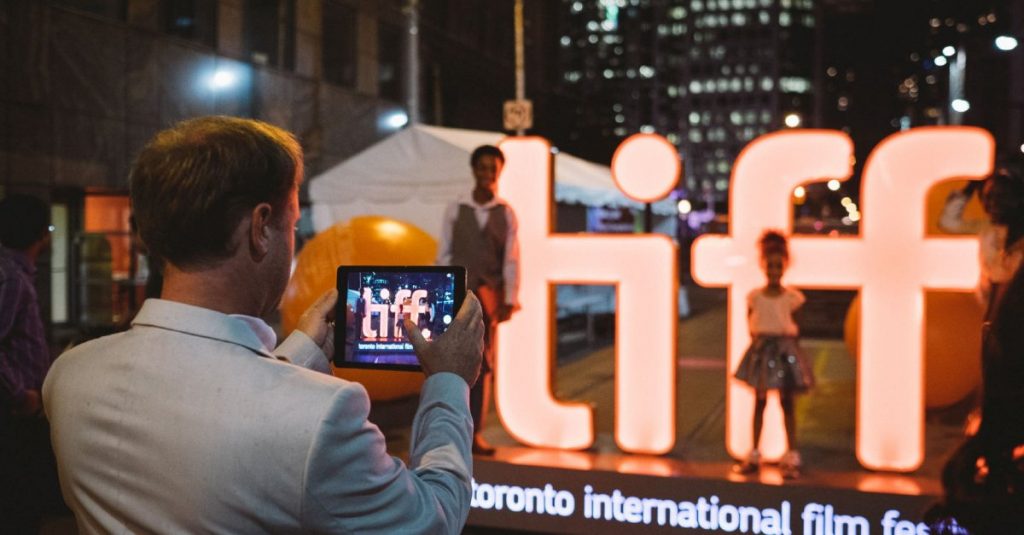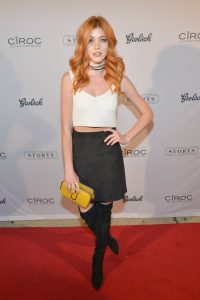 Earlier at STORYS Toronto, celebrating the premiere of Katie Says Goodbye, stars Olivia Cooke, Keir Gilchrist, Chris Lowell, Nate Corddry, and Natasha Bassett partied like they were at a summer camp reunion. Older cast members Mireille Enos, Mary Steenburgen and Jim Belushi got in on the action, showing off smooth moves like the cool counsellors they are.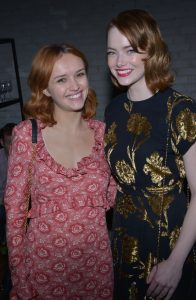 Actress Emma Stone who is in town promoting her film La La Land, made a surprise guest appearance at the party to congratulate the cast. Stone was super friendly as always, mingling with guests, drinking white wine and catching up with fellow actresses Olivia Cooke and Ahna O'Reilly.
Actress Mireille Enos looked radiant in a red lace dress, stopped to take selfies with fans at the red carpet. Director Wayne Roberts elicited a lot of "awws" from the crowd, as he brought his entire family, including his mother and grandmother, onto the red carpet to take photos with him.
Kat McNamara, Harry Shum Jr and Matthew Daddario who all work together as cast of television show The Shadow Hunters also made a surprise appearance at the party, dancing late into the night to the beats of DJ Charlieb, Drake's resident Summer Sixteen tour DJ.