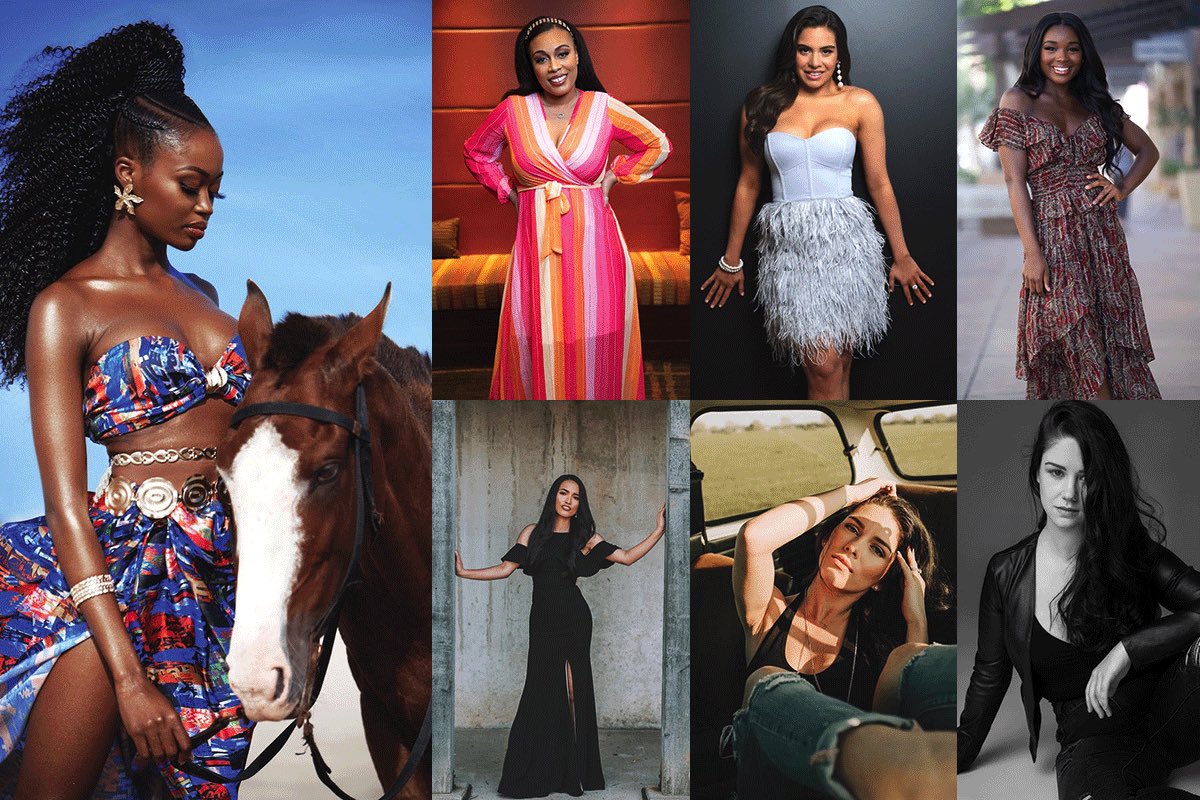 The international search for the next Miss Jetset proved to be yet another fierce competition in 2020 with thousands of dedicated women battling for the coveted title until the very end. After multiple rounds and millions of votes cast by adoring supporters from across the globe, it would once again come down the final few before our new winner, Janeilla Burns, was declared Miss Jetset 2020. Amid all of the uncertainty that this year has bestowed on the world, we're honored and extremely proud of each of these amazing women who let nothing stand in the way of their relentless pursuit of the crown.
Naomi Ayotemi Somolu
Heart of a Lion, Soul of a Lamb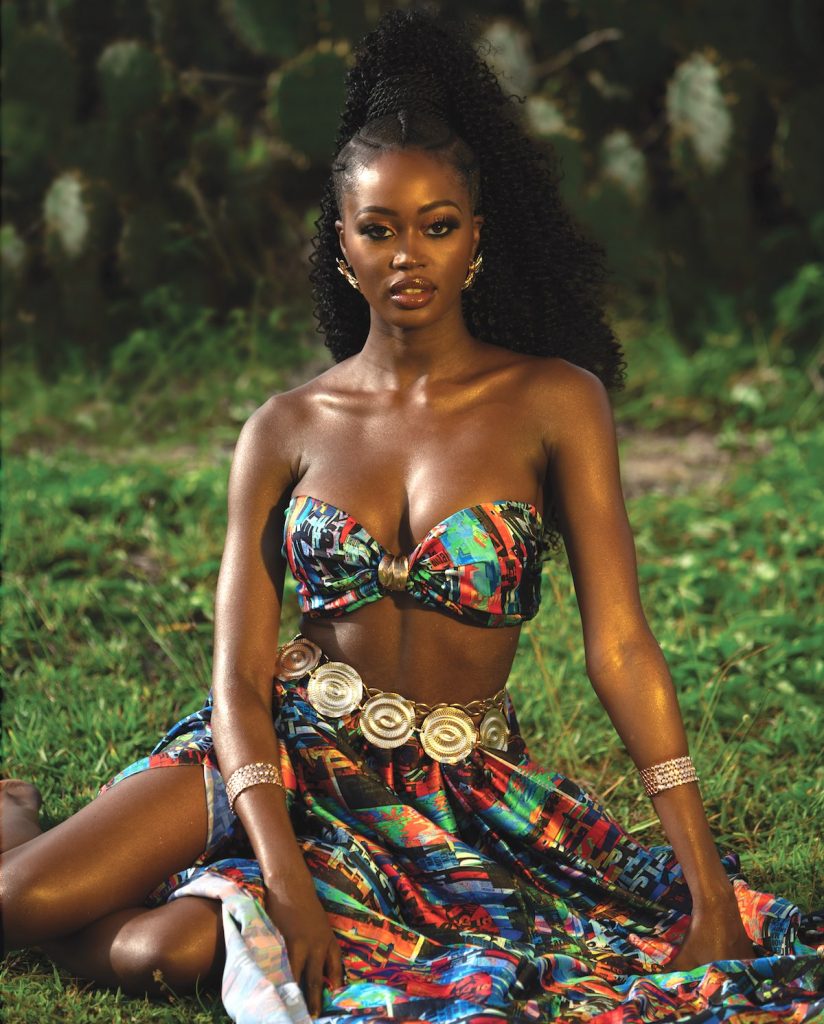 Naomi Ayotemi Somolu doesn't merely boast the most marvelously alliterative name in the competition, she's also the most nakedly ambitious. "I want to achieve supermodel status soon," she enthuses. "I want to be sought-after worldwide to work with top designers, artists and photographers as I model the most beautiful high fashion and intriguing creations. I'm going to do it all."
She has decided that 2020 is the year that she pursues her modeling career relentlessly. It took the Nigerian bred beauty a while to get to the point of unapologetically pursuing her passion. Initially, she felt almost embarrassed that after all the tuition invested in her college education at The University of Miami, modeling is what she chose to commit to. "For some time, I had actually convinced myself that I had no desire to work in the modeling or creative field," she reflects. "I told myself that art and modeling are just my hobbies so it's best to leave it at that. This really took a toll on me; depriving myself of the freedom to be who I'm called to be was absolutely depressing. I felt like I was willingly losing my creativity, passion, and subsequently my identity."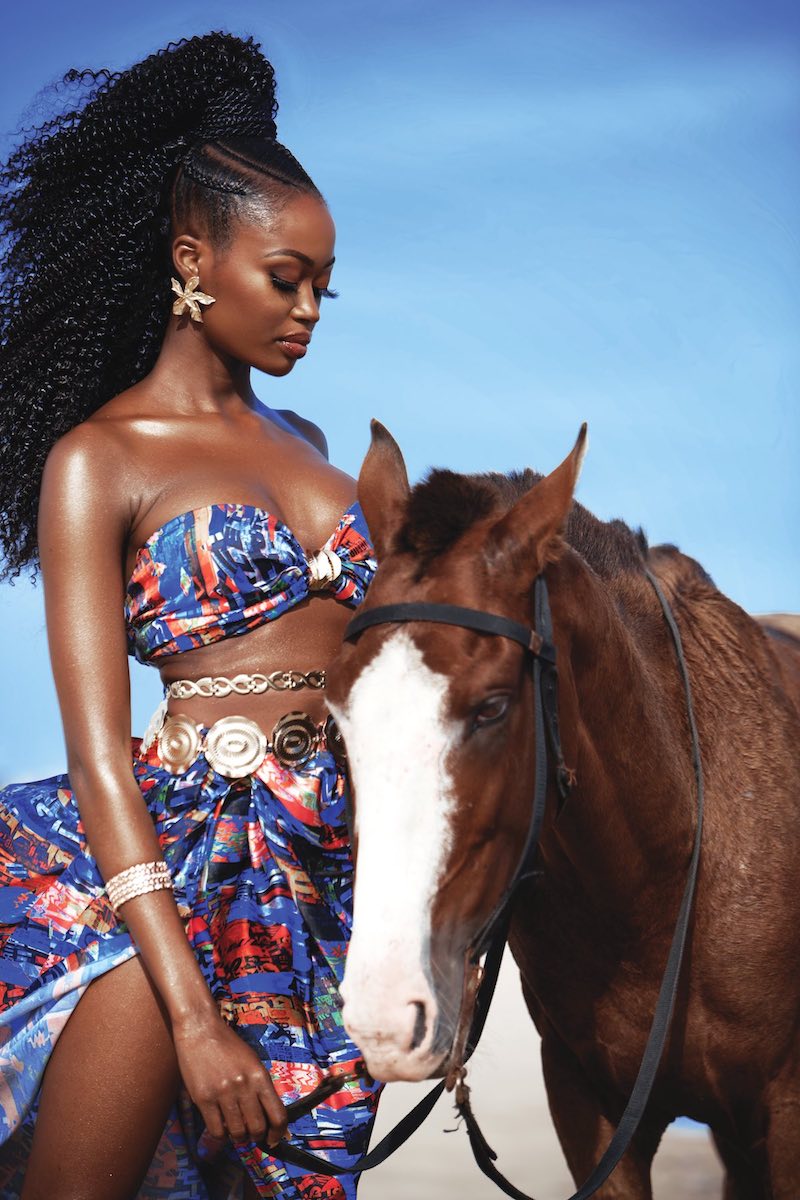 Somolu's identity deeply informs her world view. She sees herself as a global citizen and an ambassador for her country. "Being a Nigerian, Christian, aspiring supermodel is who I'm unapologetically proud to be," she explains. "It's way more than just money or fame to me, it's about accepting my calling and making the absolute most of it irrespective of the challenges and uncertainties that come. It's about enhancing the status quo for the greater good, starting in Nigeria, and progressing to the world."
Her softer side reveals a passion for Christian ministry and charity work. In May 2018, the model and her mother Abimbola Somolu launched the Youth Speak Up campaign to aid in the mental and emotional enhancement of the youth in our community. The campaign events are dedicated to preteens, teens, and young adults who desire more insight and discussions on self-discovery, mental, and emotional wellbeing. In light of the increase in suicide rates, depression, drug use, and other societal ills, the Youth Speak Up campaign creates inclusive platforms and safe spaces.
"I love to engage and comfort people who silently struggle with internal conflicts," she confides. "I hope to cultivate a society that is less judgmental and more receptive towards the development and expression of young adults, and so I plan to take this passion worldwide. Representation is so important to me. I want to use every platform that I can to reach individuals like myself who had a hard time accepting their unique appearance, quirks, and trials growing up."
Photography by Anny Robert
---
Jessica Palmer
West Coast Muse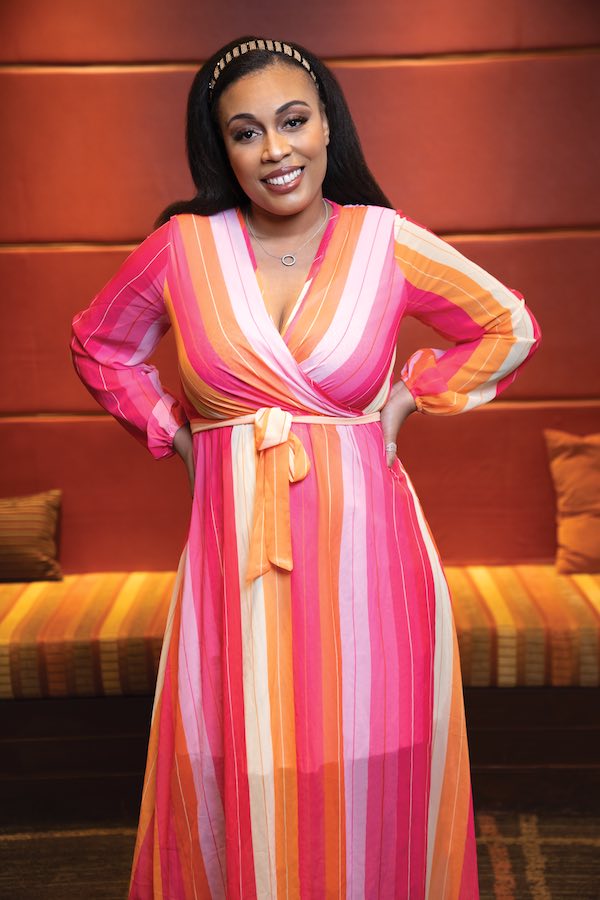 Jessica Palmer's enthusiasm for the Miss Jetset competition was absolutely off the charts. Not one to shy away from overdoses of excitement, she loves living her life at full throttle. "My favorite part of the competition was the suspense, she recalls. "It was nerve wracking, but the suspense made it fun. We all wanted the number one spot. All the ladies were beautiful and talented."
The Los Angeles based beauty stood out for her confidence, poise, and keen sense of self. "I was very happy and excited to find out I made the finals. Jetset is very well known and has recognition from all over the world," she reflects. "The competition gave me the opportunity to be a published model for a worldwide magazine. I will definitely use the exposure as an opportunity to advance my modeling career."
The "Energizer Bunny" of the group of finalists, Palmer is always on the go. She owns a boutique called Yellow Muse where she models and sells her own private label clothing. Needless to say, we love her self-starter style.
---
Ghara Pike
Scene Stealing Smokeshow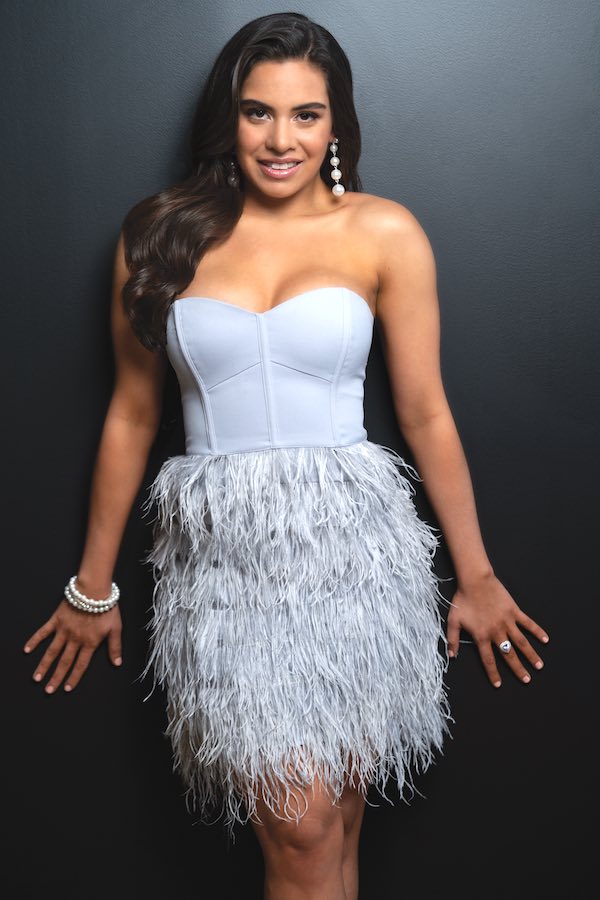 Ghara Pike hopes the Miss Jetset experience will help to build her self-confidence, forge stronger relationships, and expand her network to prepare for her future. "I know that this is the beginning and the start of deeper possibilities in my life," she responds vivaciously. "This is all the start of something bigger, and above all extraordinary and glamorous!"
Born in Barranquilla, Colombia, the fitness addicted Latina grew up in Canada. She often travels back to Colombia to visit relatives and keep the family bonds strong. Keen to explore and revive her Latin roots, she is also an avid fan of holidays in Spain's Madrid and Tenerife. "In my free time I like to exercise," she says brightly. "I love to keep active and work out is part of my healthy routine. I consider that a balance between mind and body is important. I also freelance in the movie industry as a background actress; it is a new, productive activity that I am liking very much." We imagine this scene-stealer won't be in the background too long, she'll soon be ready to give the leading lady a run for the spotlight.
---
Melinda Berry
This Muse Loves to Get Behind the Lens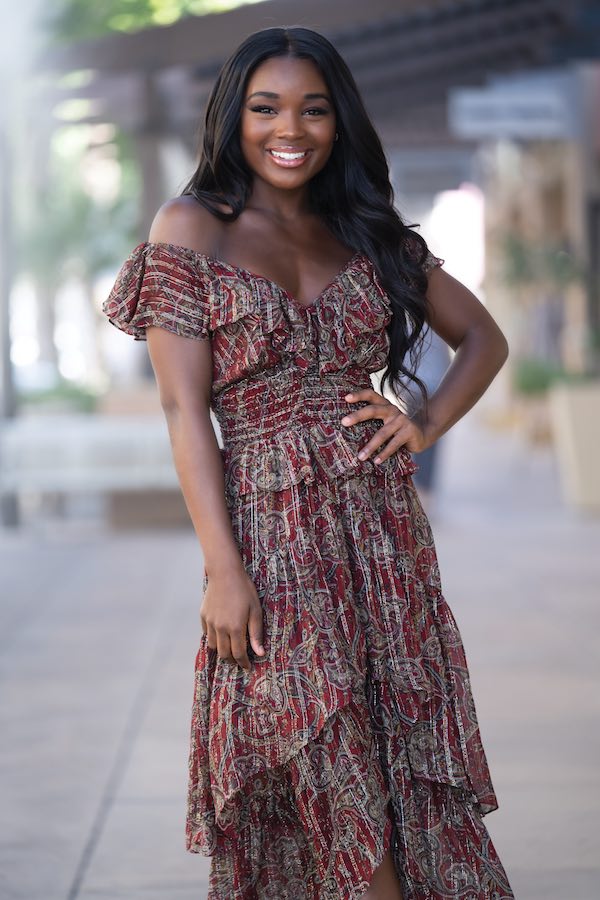 In her free time, Melinda Berry enjoys setting off with her camera, flipping roles, and becoming the photographer. The bodacious model is known to step out in Manhattan, exploring her new city and capturing people in their everyday element. Ever playful and social, she is also keen on strength training in the gym, YouTube vlogging, and volunteering at animal shelters or soup kitchens for the homeless.
"My absolute favorite part of the contest was having all my friends and family members help me raise money for an amazing cause, and seeing all the support and love. I lost my sister to cancer, so the B+ Foundation was the best charity to have my supporters donate to," says Berry.
The chic go-getter has first-hand knowledge of the sacrifice it takes to make it in modeling. "The biggest sacrifice I had to make was leaving my family back at home in Philadelphia to pursue my modeling career here in NYC," she confides. "Saying goodbye to my mother and siblings was the hardest thing I've ever had to do."
---
Jennifer Jones
You've Got Mail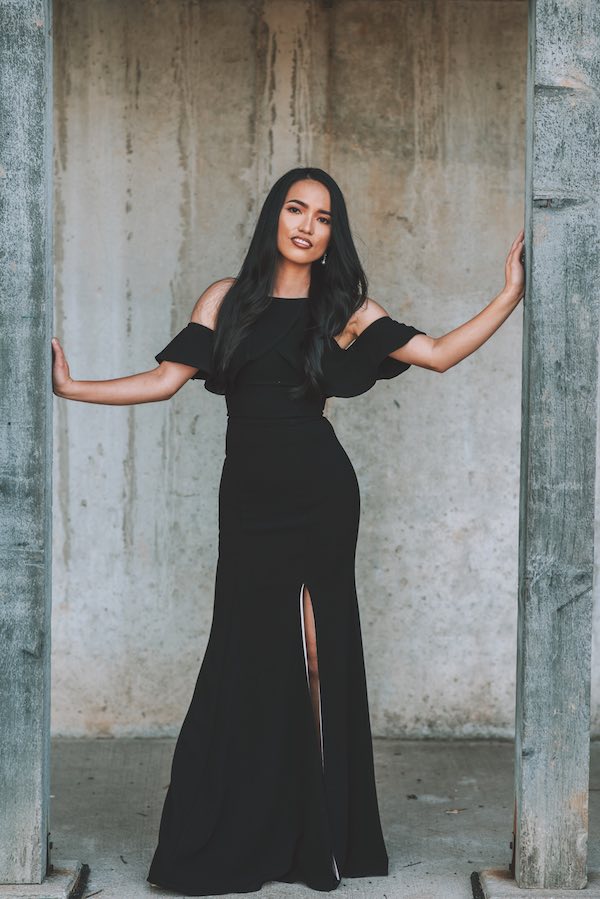 Jennifer Jones certainly looks essential to us. While she is not a professional model, modeling is one of her aspirations. The spirited beauty currently works as a postal carrier. "During this COVID-19 outbreak, I am grateful to help people in need of delivering their medications, checks, ballots, and other essential items," she says with pride. "The postal service is America's lifeline, and I can only hope that it will survive this pandemic crisis."
Born and raised in a remote, countryside in the Philippines, Jones migrated to the US in 2012. She is elated to be part of a portfolio of so many accomplished women. "It was a tough competition, and I'm proud to be one of the finalists," she muses. "I am very grateful for being part of this experience. I am also very proud that a fellow Filipino is the overall winner."
Her favorite philanthropic endeavor hits close to home. "My mother died of cancer years ago due to a lack of affordable health care and advanced treatment in the Philippines. I would like to support charities in finding a cure against cancer, and to make it accessible to everyone, especially the poor in third-world countries."
Photography by Rebecca Lassiter
---
Chloe Hodges
Texas Belle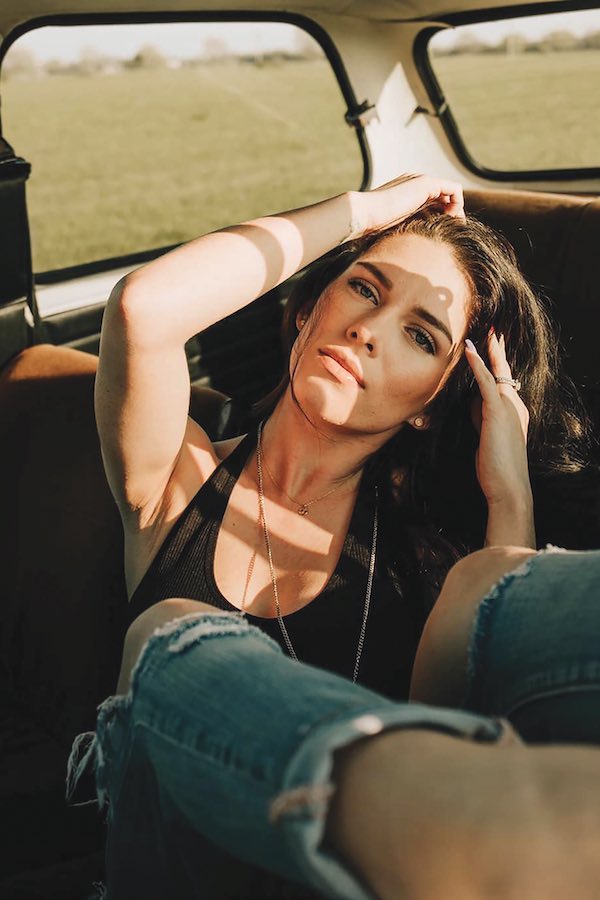 A natural stunner, when Chloe Hodges isn't turning heads, you'll find her hiking up a hill or pruning down branches in her garden. We love a woman who is at one with the outdoors! "I'm a hobbyist by nature," she exclaims. "I love being outdoors, gardening, hiking, traveling."
The Texas born beauty catches a high from her adventures in interior design, finding inspiration in magazines and vintage shops. She'll be the first to restore and upcycle a piece of furniture, as opposed to discarding it to a landfill because it has seen better days. "I get a kick out of painting furniture and refurbishing old antique pieces," she elaborates. "I love to build projects, and interior decorating."
With a soft spot for animals and wildlife, Hodges loves to foster rescue animals. "I've rescued many animals," she shares. "I'm always taking in animals in need of a loving home. One day I would love to start an exotic animal rescue."
Photography by Brooklyn Murdaugh
---
Jazmine Verstraete
Canadian Beauty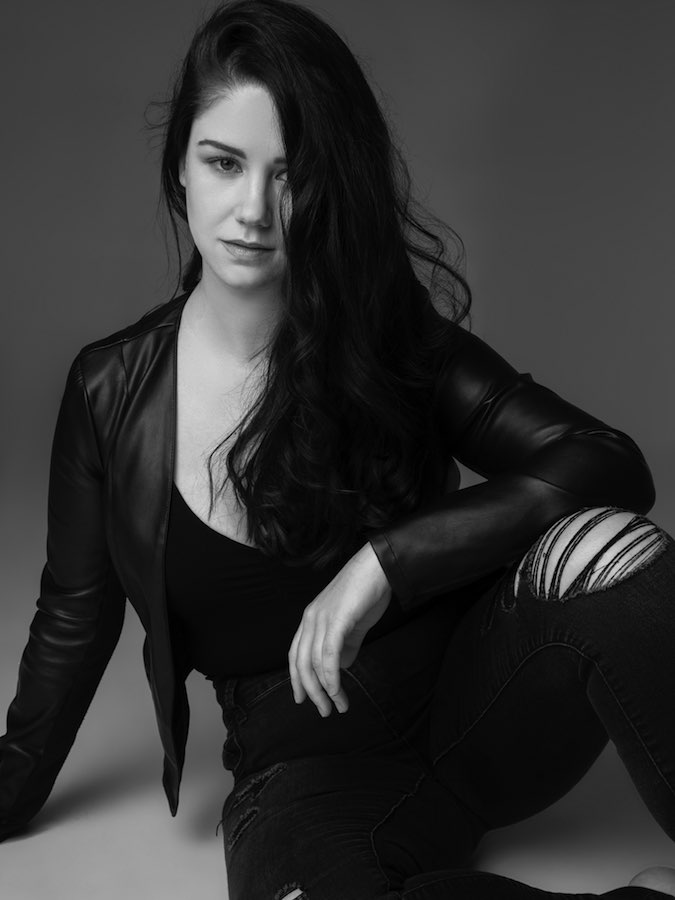 Jazmine Verstraete came into this competition with no expectation of making it as far as she did. "This taught me a lot about myself and what I'm capable of when I put my mind to it," she emphasizes. "My favorite part was getting to talk with many new people and forming new friendships with competitors. They are all amazing women and winners in my eyes."
Mental agility has always been her signature move. When asked about her most unusual talent, Verstraete replies, "I'm able to watch something done once, and then within one or two of my own attempts, be able to pull it off. I used to watch Olympic figure skaters on television and then go to the ice rink and teach myself to skate with jumps and spins."
Verstraete hails from Edmonton, Alberta, and looks up to fellow Canadian and supermodel success story Coco Rocha. "My goal is to learn everything about the industry, make a name for myself, and pass along my knowledge just like Coco." The smoldering brunette with alabaster skin can rock leather and lingerie with the best of them; we think this is just the beginning for this adventurous Canuck.
Photography by Crystal Tsang