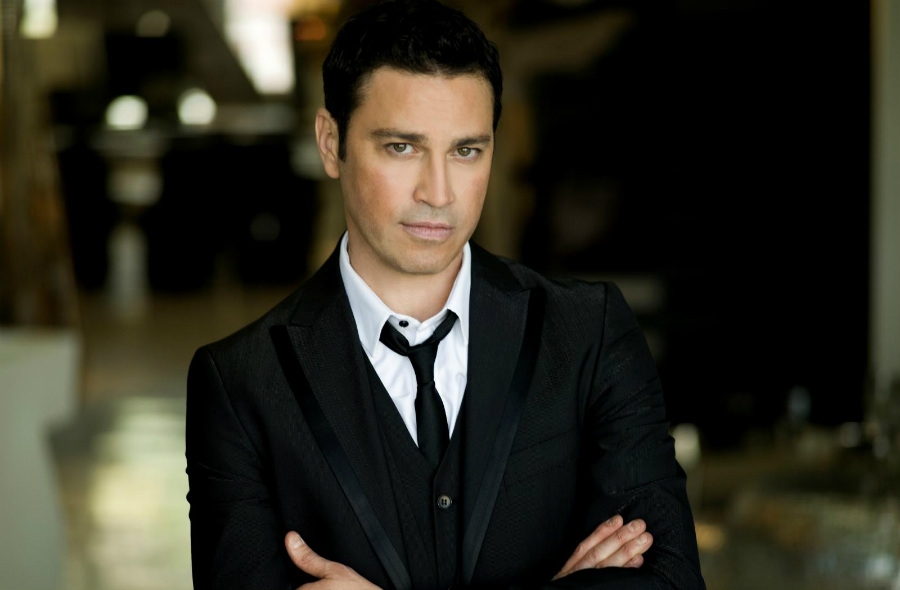 Greek tenor, crossover artist Mario Frangoulis will embark on his first ever North American tour, beginning May 11th in Pasadena, CA, with stops in Chicago, Detroit, Montreal, Boston, and Washington, DC through early June.
US television audiences first had the chance to experience the magic of the handsome Greek tenor over the past several months when PBS stations nationwide debuted his latest TV special.
For the special, the classical crossover artist teamed up with the Boston Pops and conductor Keith Lockhart to deliver an internationally inspired experience taking audiences on a musical journey in English, Spanish, French, Italian and Greek in a concert featuring a stunning repertoire from Frangoulis' latest CD release Beautiful Things.
The concert tour, TV special and DVD are sponsored by The Horatio Alger Association of Distinguished Americans, an organization that has given over $100M in privately funded scholarships to the highest risk, highest potential children in North America. Frangoulis has donated a portion of all proceeds to the Association for which he is an International Ambassador, including those from A Hero Is Inside, a duet with Hayley Westerna.
The importance of giving back and philanthropy plays a major role in Frangoulis' life work. He comments, "It is a great mission in my life to help others in need especially when those groups of people include children. They have a special place in my heart. They might not be in an advantageous position when they are young, but they are certainly the future and it is our duty to be there for them, to help them, support them and encourage them and offer them a better future and perhaps one day, they will be new leaders of the world."
In addition to the Horatio Alger Association, Frangoulis is a passionate supporter of World Centers of Compassion for Children International (WCCCI) and was named the UNESCO Goodwill Ambassador for Youth in Greece.
A much sought after performer around the globe, Frangoulis has collaborated with many of the world's top music artists including Montserrat Cabellé, José Carreras, Lucio Dalla, Plácido Domingo, Lara Fabian, Alejandro Fernández, Vittorio Grigolo, Justin Hayward, Natalie Merchant, Madeleine Peyroux and Vanessa Williams. The list goes on and on…
While on the road most of the year, his heart remains in his native Greece, where he spends all summers. He comments, "I live between New York and Athens, but there are times when I live on an airplane with so much travelling. I love the work I have outside my country Greece and the chance to meet so many friends from all around the world, to learn of new cultures and traditions."
Frangoulis will also make his debut at Kremlin Palace in Moscow, Russia on June 14, with special guest artist Maria Maksakova, soprano from the Bolshoi Theatre.
His latest CD, Beautiful Things, released on Sony International in 2012, "gives a great message of love and hope to everyone and a sense of understanding of the beauty that surrounds us. We have to be able to recognize beauty no matter what the circumstances, whether we are going through difficult times or not, whether we are travelers."
Let's all celebrate such beautiful things and the magic that is Mario Frangoulis!
Mario Frangoulis
mariofrangoulis.com
https://www.youtube.com/watch?v=3i76ea7UgT8
http://www.ticketmaster.com/event/0B004A5CCA1E7DED