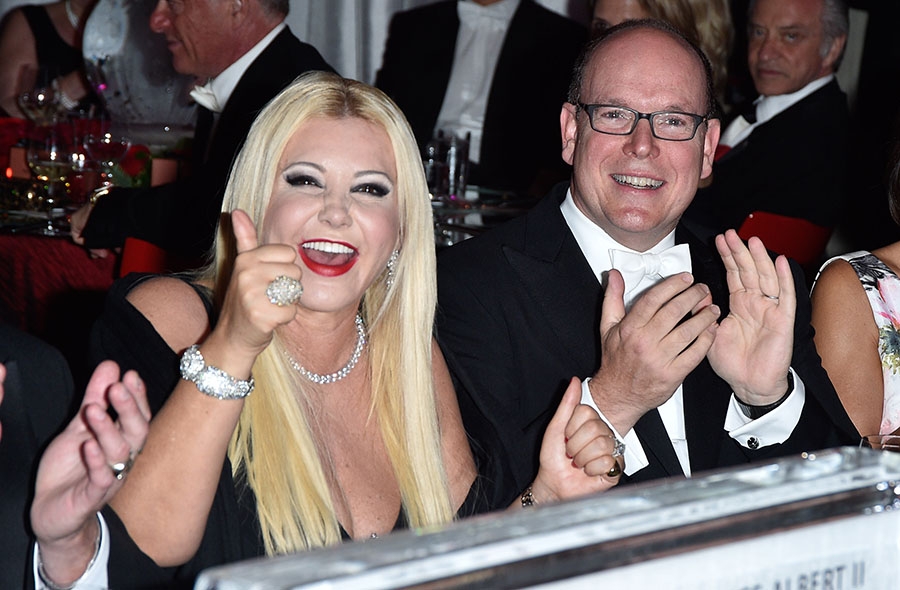 Love wins and reigns supreme. Diana Ross lit up the AMBI Gala last night at a Toronto International Film Festival (TIFF) curtain raiser that raises the stakes for this firecracker of a festival.
A feast for the senses, the event was a coup for the Four Seasons Hotel Toronto, bringing out the very best in its ballroom capabilities for high drama. When AMBI Films Founder & CEO Andrea Iervolino told the press that he wanted to create a new AMFAR, he was clearly serious. The star-studded benefit for AIDS research started at the Cannes Film Festival – with growing editions in Venice, New York, Sao Paulo and Dubai – and has set the gold standard for philanthropic glamour ever since. AMBI's ambitions to create an intimate night of giving back and goosebumps fully delivered when Ross made it her personal mission to make eye contact with virtually every gala guest in the room.
Framed by a proscenium of red roses, Ross belted out hit after hit – wowing the audience with her stamina and showmanship. She is a born entertainer; calling her a crowd pleaser doesn't even begin to cover it. Guests swooned and sang along to "Baby Love", heightened emotions running high – nostalgia and reverence for this truly legendary icon.
Special guests, including honourary co-chair James Franco, Mischa Barton, Michael Madsen, Paul Sorvino, Danny Trejo, Lawrence Gowan, Lennox Lewis, and Linda Thorson, joined HSH Prince Albert II of Monaco at the gala.
Honourary Board Members for the event were Franco, Heidi Klum, Mischa Barton, and Michael Madsen.
Earlier in the evening, the guest of honour, Prince Albert II of Monaco gave bracing remarks on climate change and thanked AMBI for the support of his charitable foundation's global environmental initiatives. Proceeds of the gala, established by Lady Monika Bacardi and Andrea Iervolino of AMBI Pictures, will go to the Prince Albert II of Monaco Foundation. It has supported over 340 projects to date, with a total investment of more than US$33.6-million. Created in 2006, the foundation is dedicated to initiatives in three main fields – climate change, biodiversity and sustainable management of water resources.
Once the Queen of The Supremes took the stage, Prince Albert proved that he can sway to "You Can't Hurry Love" along with the most devout Motown lover. He chatted amicably with fellow guests and even slow danced with a mysterious silver-haired lady in red. Now how did AMBI swing the presence of a Monégasque royal for the gala? Lady Monika Bacardi of course. Bacardi, the widow of rum heir Lord Luis Bacardi, works with Iervolino on AMBI's slate of films and lives largely on the Riviera. She made one call to the prince and that was that.
James Franco looked dashing in white tie, playfully posing for pictures with Lady Monika and Prince Albert.
The sold out soiree brought out the city's most generous patrons, considering that the 36 10-person tables at the white-tie charity started at $25,000. Franco lends his voice to AMBI's upcoming film Arctic Justice: Thunder Squad, an animated 3D family feature alongside the voices of Alec Baldwin, John Cleese and Anjelica Huston. AMBI Pictures began producing English-language movies in 2013. This year, AMBI hopes to produce 12 features in total.