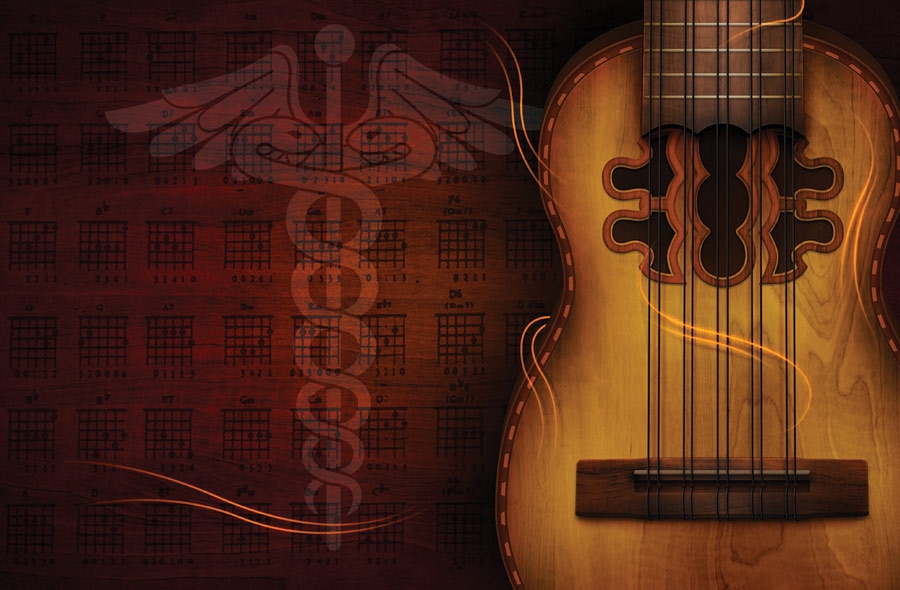 You won't see her name on the weekly music charts that she reigns over at Mediabase, but Alissa Pollack, EVP of Music and Partner Integrations for Premiere Networks and iHeartRadio, has been a driving force behind countless platinum records, number one hits, millions upon millions of video views, concert event appearances and more.
In an industry decorated by the likes of musical mainstays who have stood the test of time, myriad up-and-coming artists and everyone in between, Pollack is a musical powerhouse. The wizard behind the curtain, so to speak. And an undeniable diamond in the rough. She is about upping the game in an industry that has come to celebrate and recognize success with radio plays and video views, ever-moving rankings on the charts, digital downloads and sold-out global tours fed by tens of millions of raving fans and social media followers.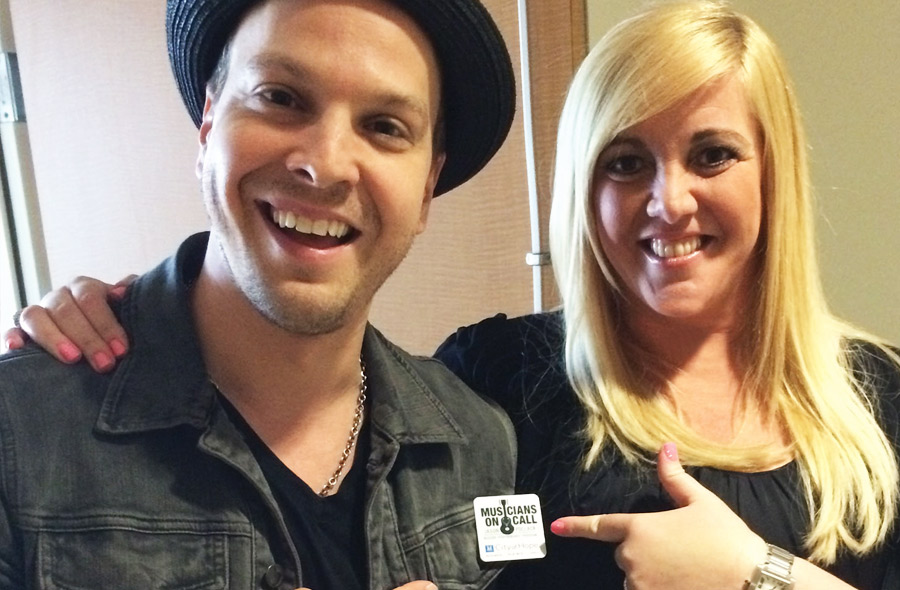 No one can argue that Pollack truly touches every aspect of the iHeartMedia footprint. For the past 20 years, she has more than proven herself as a relentless supporter of new artists and countless major artists with album and ticket sales alone that would make others envious. But this rock star doesn't rest on her laurels or take traditional paths. She also is making a difference, every day, on behalf of important social causes through tireless efforts — beyond the music.
"iHeartMedia has always embraced the importance of radio in the local community and made it a priority to make a difference in the lives of listeners and the issues we know are important to them."
Indeed, what will define Pollack's legacy transcends the business of music. Her innate desire to bring the significant, inspirational and healing power of music to causes in need has and will continue to make a marked impact on the world. I have witnessed this first hand. I first met Alissa through Big Machine Label Group founder and CEO, Scott Borchetta. The two, along with a wide array of supporters, were producing the 25th Anniversary of A Very Special Christmas — an iconic annual tradition that delivers millions to Special Olympics International.
Within the first few minutes of our first meeting, Pollack set aside business, leaned across the table and excitedly launched into a flurry of ways she and the vast iHeartMedia platform could bring game-changing results to the effort.
"iHeartMedia is an amazing organization because of its unparalleled scale across multiple platforms," she explains. "The company has always embraced the importance of radio in the local community and made it a priority to make a difference in the lives of listeners and the issues we know are important to them. iHeartMedia supports a tremendous amount of diverse causes locally, but we also have the unique ability with our iHeartMedia Communities platform to amplify the efforts of organizations and causes that benefit from our ability to scale. In addtion, I've been fortunate to personally experience the support and generosity of some of our biggest national talent like Elvis Duran, Ryan Seacrest, Bobby Bones, Glenn Beck and Delilah amongst others, who like our local personalities, are all extremely passionate and committed to a number of varied causes. When you can activate the massive reach of those shows or the iHeartMedia national platforms, we can create an exponentially wider reaching impact across the board.
The vast and growing iHeartMedia empire may provide the daily platform for Pollack, but her artistry comes to life via her deep commitment to social good. Pollack currently serves on the Boards of MusiCares, City of Hope and Musicians on Call, as well as on the committees of several other music industry charities. Not only does she attend, but also is always the first to raise her hand to support a good cause. She was the youngest member ever elected to the City of Hope Music and Entertainment Industry Board, and, in part due to her unique and creative programs, was named by Billboard Magazine as the 19th most powerful woman in music. About nine years ago, together with industry bigwigs Steve Bartels, Tom Corson, Peter Gray, Richard Palmese and L.A. Reid, Pollack created The Taste of Hope, a wine-tasting dinner and auction that benefits City of Hope. To date, the dinner has raised over $3 million for cancer research and has become one of the best-attended events in the radio and music industry.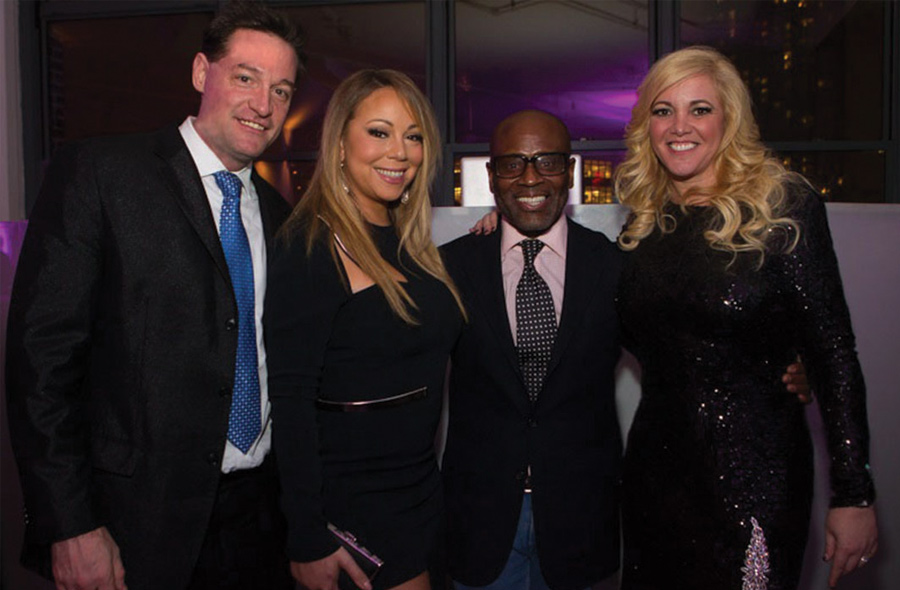 As one might expect, recording artists and executives alike regularly seek out Pollack for inspiration and advice — and are proud to call her friend. Richard Palmese, chief promotion officerof Global Entertainment, has this to say about Alissa: "Faith, hope and charity now have a new and powerful virtue joining them, Alissa Pollack. She has single handedly opened the hearts and minds of the 'next' generation to the importance of giving back and creating lifesaving miracles."
"Every organization hopes to have someone with the passion and dedication of Alissa Pollack on their Board of Directors," says Pete Griffin, president of Musicians On Call." After her father passed away, she was inspired to give back in a way that represented his passion for music and helping the community. In creating the Jason Pollack Memorial Fund at Musicians On Call, Alissa's leadership has allowed her father's legacy to live on in a meaningful way."
"My Father was an incredible source of inspiration and encouragement around both my professional and charitable efforts," Pollack says. "I never expected those causes to hit so close to home, but when he passed away from a battle with lung cancer, it was natural for me to want to honor his legacy. As I reflected, my Father was the spark for my love of music, so together with Musicians on Call and City of Hope, we created the Jason Pollack Bedside Performance Program, which brings the healing power of music to the bedsides of patients. The program kicked off in June 2014 with our first artist, my friend Gavin DeGraw, and to date has hosted an incredible variety of artists and continues to grow. I still get emotional when I see the smiles on the patient's faces, because it just reinforces how important the mission really is."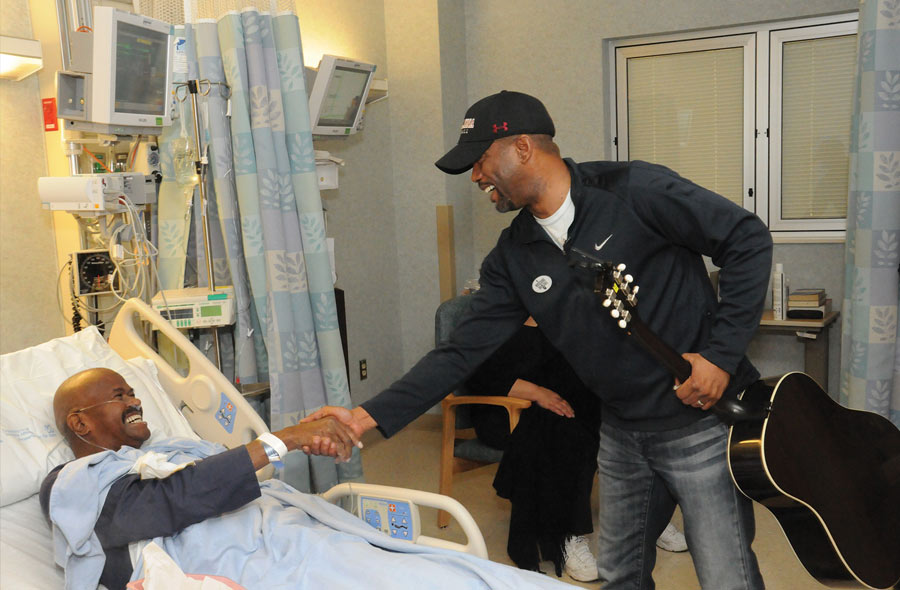 "While it has been a difficult journey to lose my Father, it's been plifting to be reminded of the true generosity of our industry," she continues. "Whether it's taking care of one of their own, or rallying around a cause or even an unexpected disaster, both the artists and the executives of this industry rarely shy away from an opportunity to make a difference or to give back. It is truly humbling and inspiring to watch, and, when possible, be a part of."
Pollack realizes first hand the power of music for these patients. And, make no bones about it. She is no traditional philanthropist. No, she is a 'force multiplier,' a powerful agent for social change — for good. Good for business. Good for social change. Good for community. Just authentic good.
"I realized early on we had a unique opportunity to move from traditional advertising campaigns that merely feature the artists, to comprehensive, powerful programs that raise dramatically more awareness and support for the artist and charity alike, raising significant funds that benefit the artist, music label and corporate partners, while also furthering our media objectives," says Pollack.
This isn't the last we'll hear of Pollack. With her determination, the world will become a better place.