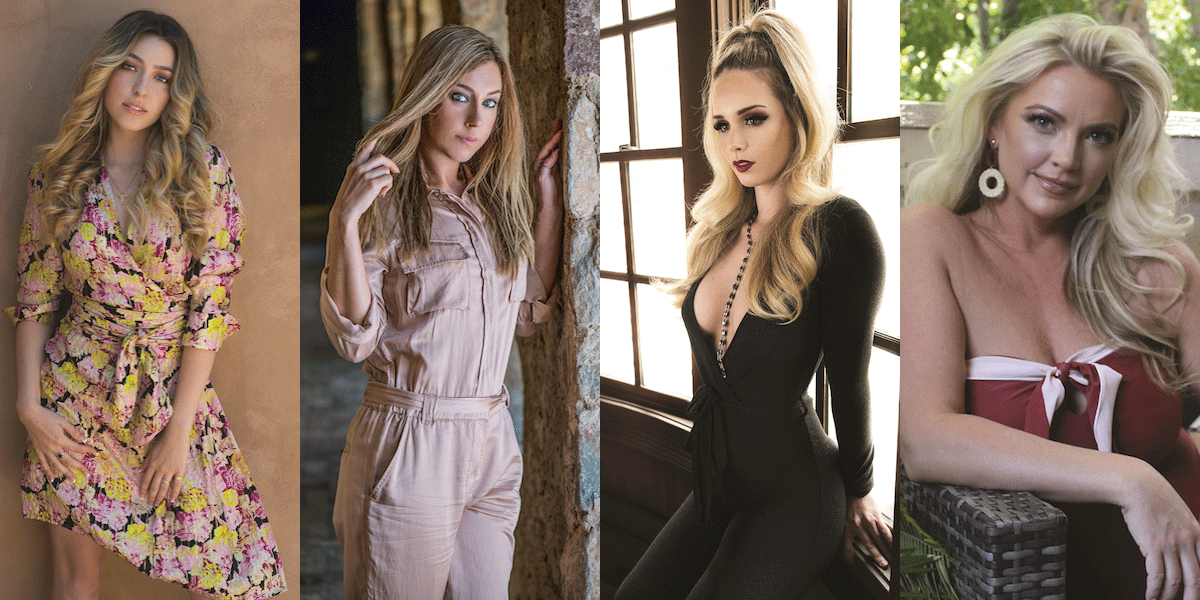 2019 marked another impressive year of charitable giving from the philanthropic efforts offered by the annual Miss Jetset cover model search. Thousands of beautiful and talented women from around the world were once again presented with an opportunity to compete for the cover of Jetset Magazine, with Miss Enea Culverson ultimately reigning supreme. Yet, her journey to the crown did not come without adversity as this year's competition proved to put each of our Top 5 Finalists to the test. And so it is only fitting that we honor each of these amazing ladies for their dedication, determination, and unrelenting desire to take their passion for modeling to new heights.
McKenzie Fraley
Looking for Magic in Every Moment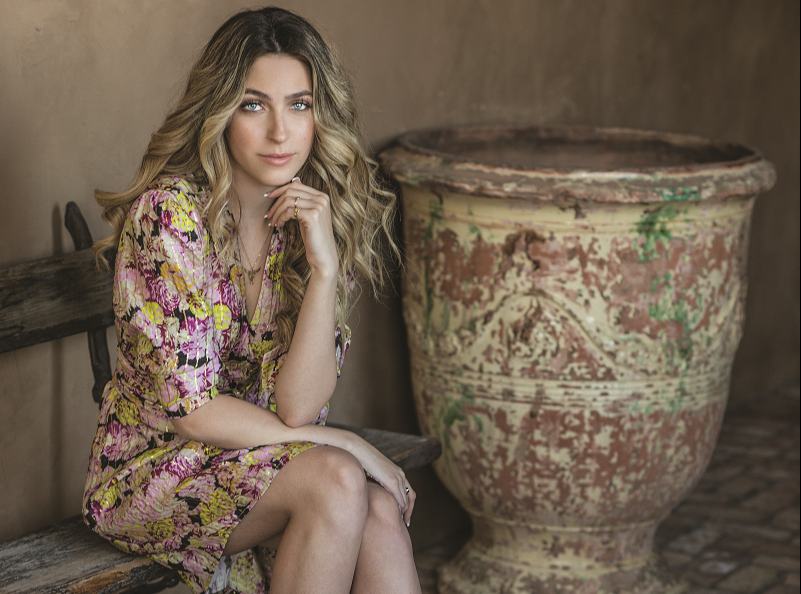 Originally from Scottsdale, now based in Orlando, McKenzie Fraley is currently pursuing an undergraduate degree in international business. She has also studied Spanish for five years; one of her major personal goals is to become fluent in the romance language. Jetsetting to the Royal Palace or Prado Museum of Art is her idea of a fantasy trip; she even dreams of the possibilities of immersion into daily life in Spain. Not merely content to trip out just for the sake of Instagram, she's genuinely fascinated by the culture and history. Brimming with wanderlust, she takes inspiration from local events, markets and people's homes. She loves seeing how people host one another in different cultures.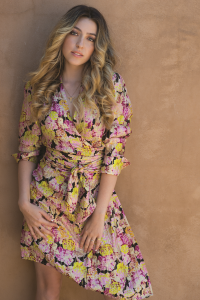 Fraley is grateful for the Miss Jetset experience pushing her to the limit, bringing bright new people into her life, while also invigorating friendships she thought long expired. This entrepreneurial minded beauty enjoys building relationships with modeling industry influencers and insiders. She's always been interested in entertainment, both in front of and behind the camera. At home on a modeling set, she hopes to continue to thrive in the modeling world. Described as independent and driven through the confidence she exudes, Fraley has certainly made her mark in the community.
A big fan of the B+ Foundation, Fraley enthusiastically thanked her fans for supporting families dealing with childhood cancer. At one point in the competition, McKenzie started making a video to thank everyone. "It took three hours to make my two-minute video," she recalls with humor.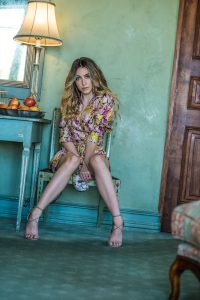 "I wanted everyone to know I appreciated how they rallied for this vital and meaningful cause." One of her greatest passions is fundraising for children with Down syndrome, so the charitable aspect of Miss Jetset was right in her wheelhouse. Staying healthy and giving back, even while surrounded by complex external influences is her daily mental and physical commitment.
A model wears many hats, no pun intended. McKenzie was a "role model" model in the process of gearing up for Miss Jetset. It's takes grit and persistence to make it in this industry. Success certainly isn't linear — it's twists and turns spiked by highs and lows, often never the path you imagined. Letting her true personality, quirks and all, shine through, she's learned to capitalize on what makes her unique. Cultivating a healthy sense of self is crucial to longevity in this business, and McKenzie has this in spades.
Wherever she lands, she's driven to build a strong community. This was vital to many of our finalists, as modeling can often be a lonely journey. For the most part, candidates that were mindful and intentional about sparking a movement in their community rose to the top. By drawing on established bonds while igniting new friendships, our finalists become part of something far larger and more meaningful.
Photography by Phyllis Lane
Fashion Styling, Makeup & Hair by Diane Aiello
Floral dress by Amy, inc
---
Jameson
Creating a Buzz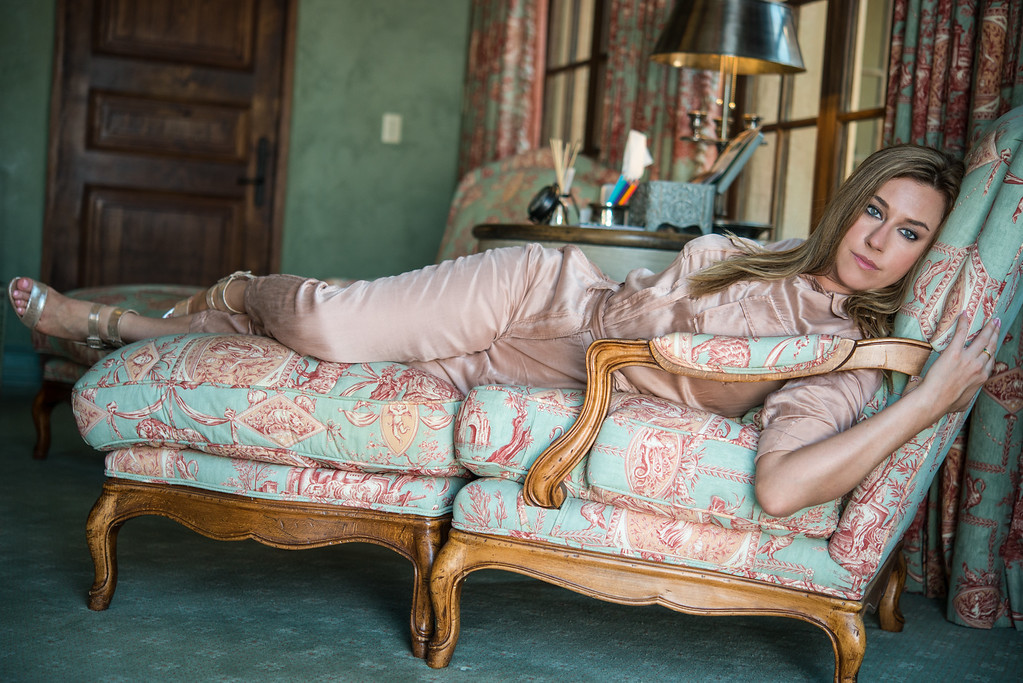 Dancing with fire, Jameson is used to sparking flames everywhere she goes. The accomplished performer got involved with fire dance through good friends living in Hawaii. Currently based in Las Vegas and St. Louis, she often performs with Hawaii Fire Artists, a fire dance troupe based in Honolulu that performs every year as part of the Burning Man Fire Conclave. Speaking of the Burn, Jameson's passion for creating more than consuming set her apart from the competition. Raised in North County of St. Louis, the passionate nature enthusiast began Beekeeping two years ago, inspired by the lush forage available on her family's property along the Missouri River. Who knew sustainability could be so sexy? Jameson is quick to educate anyone across the table that every third bite of food you eat is possible because of pollinators – bees, butterflies, bats, beetles. She advocates for conscious organic farming practices and pollinator conservation methods.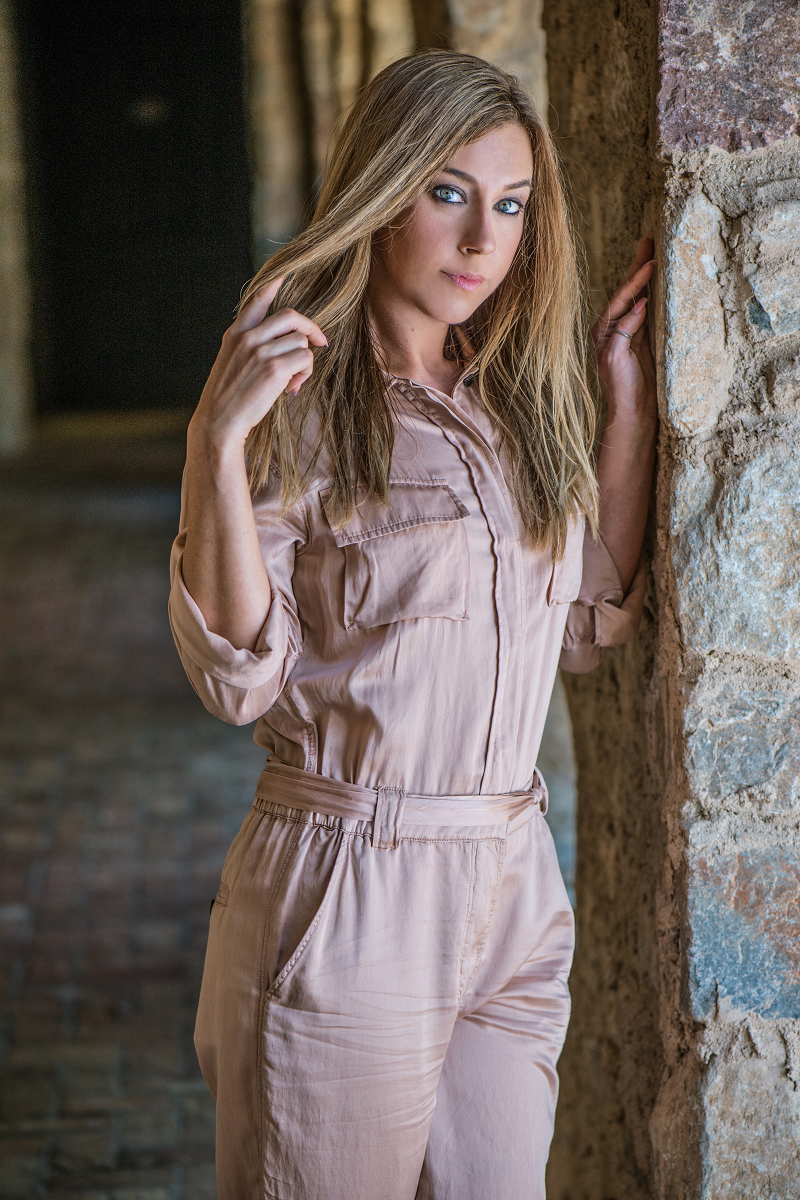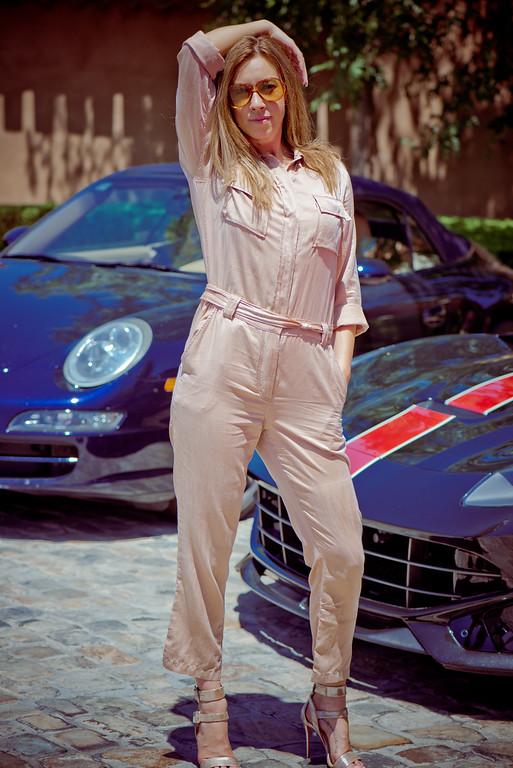 Earning a Bachelor of Arts in International Relations from Hawaii Pacific University, her studies focused on cross-cultural comparisons of social sciences and politics. A self-confessed lover of sailing, she thrived in a semester at sea, circumnavigating the globe. The trailblazing conservationist has an outerwear line in development, set to debut this fall. The inspiration behind her business? Faux fur may be PETA friendly, but it won't biodegrade in a landfill.
Photography by Phyllis Lane
Fashion Styling, Makeup & Hair by Diane Aiello
Blush colored satin jump from Amy, inc.

---
Desiree Dillaman
The Hero of Her Own Story
Desiree Dillaman rallied like a champ to cinch her spot in the Top 5. "My favorite part of the Miss Jetset competition was having the chance to reconnect with lost friends," she tells us. "People who I thought were not even my friends, were coming out to support in ways I never could have imagined." Fascinated by the complexities of human nature and nurture, Dillaman recently received her Bachelor of Arts in psychology. Showing no signs of slowing down, the Atlanta based beauty will be pursuing graduate studies in clinical psychology.
Photographer: Juustin Emmanuel
Hair Stylist: Carla "Coco" Kootsillas
Makeup Artist: Lauren Vaughan

---
Brittany Berit Knight
A Muse for All Seasons
Hailing from Hendersonville, North Carolina, Brittany Berit Knight is a bonafide southern girl at heart. Knight plans to leverage her Miss Jetset experience to raise more funds for childhood cancer awareness. She also plans to move forward starting a foundation for women who have suffered from domestic violence, providing free legal assistance and shelter. Her role model growing up was Christie Brinkley, inspired by her fresh, positive persona and huge heart. An adrenaline junkie to the core, Knight has been known to sky-dive on a first date!
Photographer & Makeup Artist: Jennie Nieves