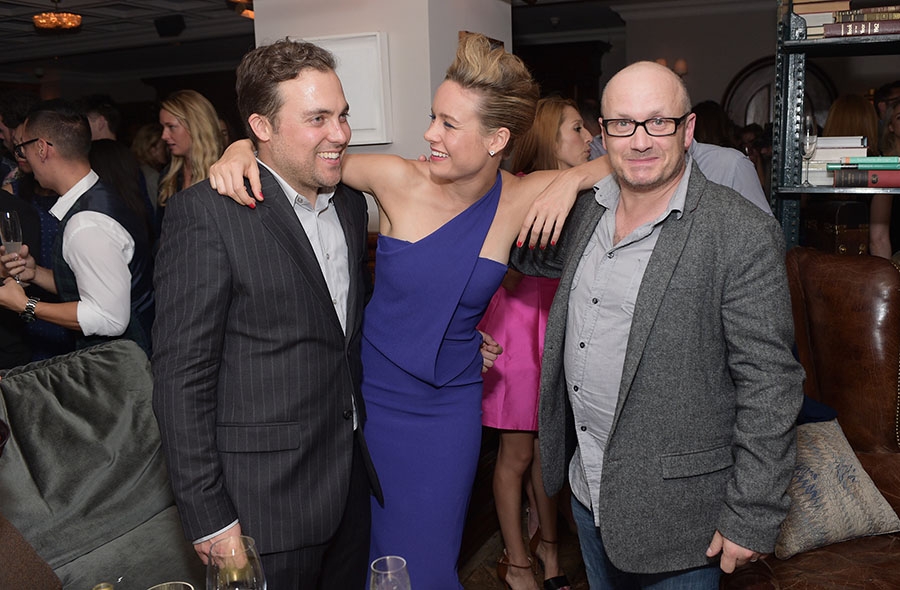 Ah, the joys of Soho House Toronto for a red carpet weary reporter covering the largest film festival in the world. Mercifully, the house proved a one-stop shop venue for not one but two big TIFF premiere parties at the same time on different floors of the house.
GREY GOOSE vodka partnered with Soho House to host private parties for the films Room and Man Down.
At the InStyle Party earlier in the week, I told lead actress Brie Larson to clear her mantle at home as there are award statues coming her way. She is winning rave reviews for her intrepid performance in Room. Director Lenny Abrahamson's understated Room is set largely inside a backyard garden shed, where Joy Newsome (played by Larson) has been held captive since she was abducted at the age of 17. Her captor pays her a visit to rape her every night — and five years before the film begins, one of those crimes resulted in the birth of a child, Jack (played with astonishing skill by Jacob Tremblay). Desperate to overcome an impossible situation, Joy creates a fantasy realm to enable her son to cope with the harrowing circumstances of his life.
Insiders are already tapping her as a Best Actress contender. But ultimately, she plays second fiddle to the Tremblay in their movies. Distributor A24 will have to decide where to campaign for Larson and Tremblay. Tremblay belongs in lead (fingers crossed voters take the 8-year-old star seriously) and Larson should go in supporting (where she'll stand a very good chance at cinching it).
At the party, director Lenny Abrahamson and writer Emma Donoghue toasted the Canadian Premiere of Room, during the film screening after-party on the Club Floor of Soho House Toronto. Abrahamson mingled on the outside patio, as Larson commandeered a section of the Club Floor with her entourage, and graciously posing for photos with guests.
At the same time, in the House's second floor Club Restaurant, Director Dito Montiel celebrated the North American Premiere of Man Down with a soirée joined by cast members Shia Lebeouf and Kate Mara. Trays of Grey Goose Au Cinema cocktails kept rolling from the bar to Lebeouf's table.
Shia hunkered down with director Dito Montiel for most of the evening, but stopped to take photos with guests. Eventually, he took over a table and ordered a round of wood oven pizzas for his friends, which prompted others in the hungry crowd to follow suit. Just off a flight from New York, Kate kicked back in a booth and at one point got into an animated conversation with Shia about jet lag and best homemade snacks for long haul flights. Talk about film festival troopers!