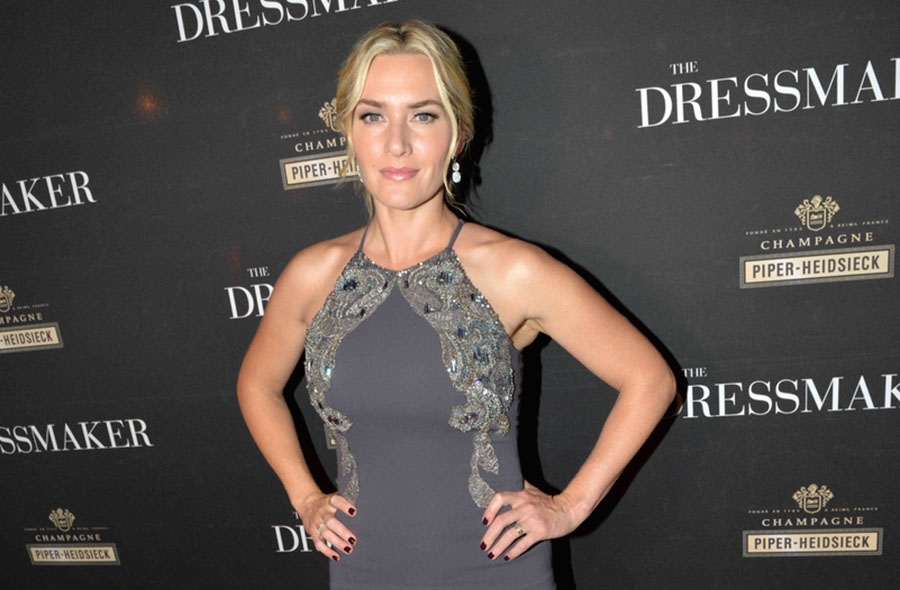 Kate Winslet has long injected major "va-voom" to any red carpet party she drops into. I'm delighted to report that the Piper-Heidsieck premiere party for The Dressmaker proved no different.
The English actress put her unofficial title as Hollywood's most spectacular hourglass to work as she lit up the Toronto International Film Festival premiere of her new film last Monday night. Winslet simmered in a Badgley Mischka charcoal halterneck gown that showcased her beauty from her shoulders to the train swirling around her peep toes.
Winslet stars as a 1950s fashionista out for revenge in Jocelyn Moorhouse's Australia-set film. An adaptation of the bestselling novel by Rosalie Ham about a dressmaker who returns to her Australian hometown after taking on the world of couture in Paris, the film takes on small town hypocrisy and the theme of retribution.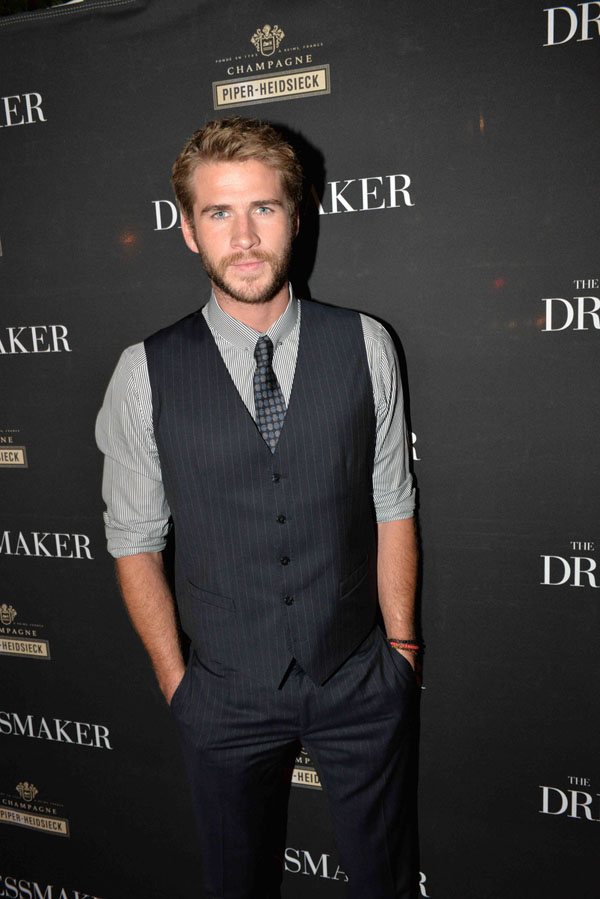 Like Leonardo DiCaprio, co-star Liam Hemsworth locked in major chemistry as Kate's latest leading man. Donning a navy blue pin-stripe suit, Hemsworth arrived at the party to the crowds outside chanting his name as if he were an NFL all-star. Inside the party, the 25-year-old Australian actor flashed his signature smoldering gaze and the cameras flashed right back.
I happened to be comparing notes on the original novel with Winslet when Moorehouse's assistant came flapping into the room, fresh from the gala screening at nearby Roy Thompson Hall. "They're standing!," she gushed. "A full ovation; they were weeping and laughing – and at the climax you could hear a pin drop!" And with that positive dispatch, Winslet hugged both Moorehouse and her agent.
As party host, Piper-Heidsieck is no stranger to red carpet glamour. The French champagne house's winemaker Régis Camus was been named "Sparkling Winemaker of the Year" this past Spring by the International Wine Challenge. In fact, Camus has triumphed in this rigorous annual blind tasting competition eight times in the last decade. His Piper-Heidsieck Rosé Sauvage is an Oscar season staple. While Winslet only had time to enjoy a single flute at the party before jetting off to another film set, Hemsworth lingered over multiple glasses of Piper-Heidsieck Cuvée Brut. Like a proper gentleman, he topped nearby ladies' glasses before pouring his own. A mannered leading man after my own heart!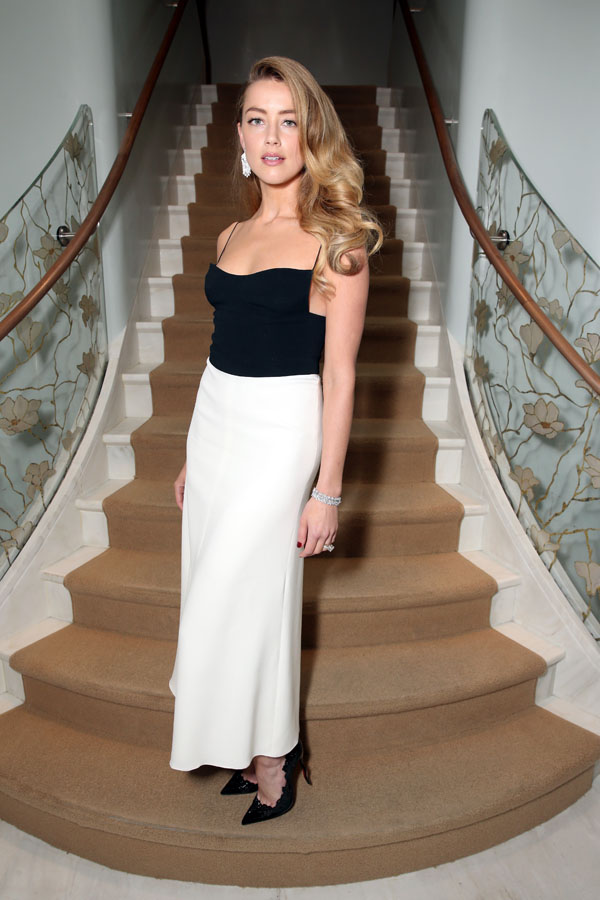 Earlier in the evening, I spotted the who's who of luxury in Hollywood at Tiffany & Co's party celebrating the independent documentary directed by Matthew Miele of Scatter My Ashes at Bergdorf's. Actress Amber Heard arrived at the Bloor Street flagship looking dazzling in Tiffany diamonds. The drop dead gorgeous Mrs. Depp wore two Tiffany Victoria alternating bracelets in platinum with diamonds, Tiffany Metro 18k white gold diamond five-row hinged bangle, Tiffany Metro rings in 18k white and rose gold with diamonds and Tiffany four-square drop earrings in platinum with diamonds. Heard was on hand earlier in the week to support husband Johnny Depp at the premiere of his TIFF film, the eagerly anticipated Black Mass.
Tiffany & Co. also hosted an exclusive luncheon and panel discussion this week with Women in Film Los Angeles and Women in Film & Television Toronto at the Gardiner Museum during the Toronto International Film Festival. Heather Webb (Executive Director of Women in Film & Television) moderated the conversation with panelists Susan Cartsonis (Women In Film LA and president of Storefront Pictures), Catherine Hardwicke (director of "Miss You Already") and Patricia Rozema (writer/director of "Into the Forest").