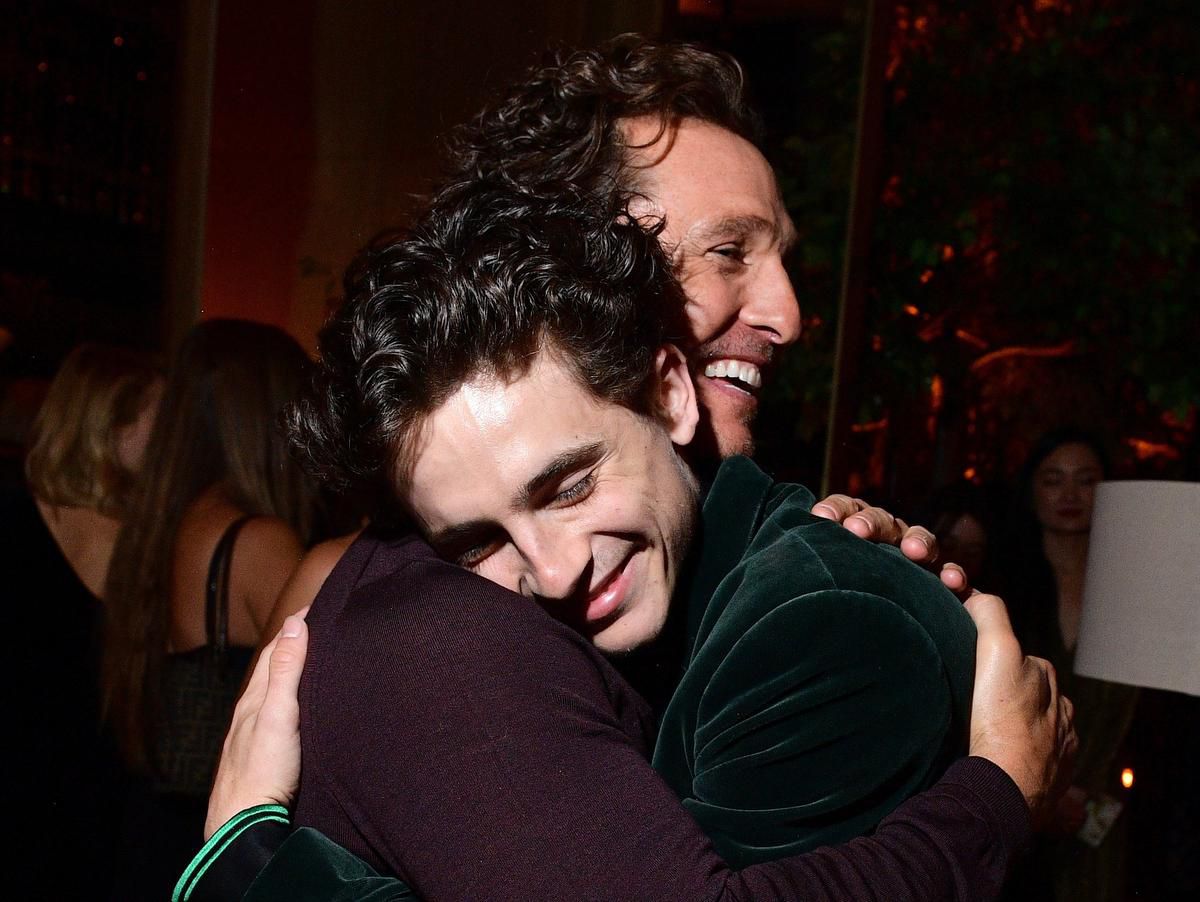 When fashion and film unite, unexpect the unexpected. Hugo Boss, a longtime patron of the arts, celebrated Beautiful Boy with a post-premiere celebration at the Toronto International Film Festival last Friday evening. With a full takeover of Soho House Toronto, the party buzzed with notoriety as actor Timothée Chalamet continues to rise as his generation's answer to Daniel Day Lewis. Co-stars Steve Carell and Amy Ryan mingled with Amber Heard, Aaron Taylor-Johnson, Chloe Grace Moretz, Elizabeth Chambers, Joel Edgerton and Maika Monroe.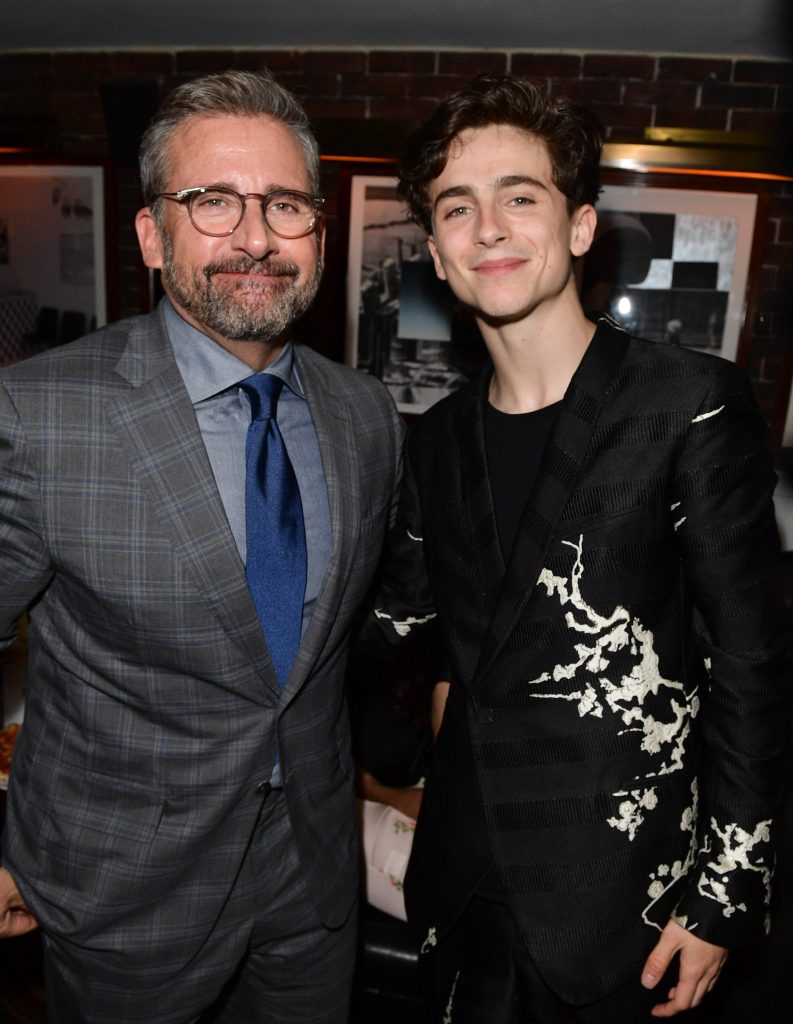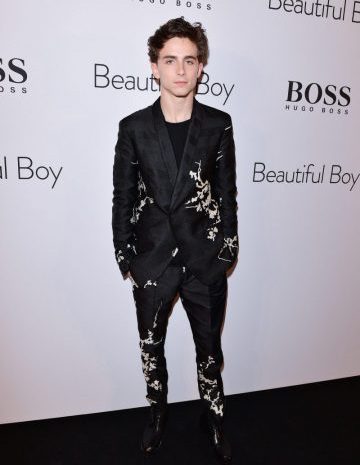 A tsunami of affection explodes when Armie Hammer surprises Chalamet with a big bear hug. Chalamet's co-star in his breakout, Oscar nominated performance in Call Me by Your Name, Hammer was in high spirits after Audi's smashing bash for his new film Hotel Mumbai. The kindred connection between the two was palpable, a delight to behold. Guests snacked on delights such as scallop crudo, Korean Fried Chicken, aged cheddar and truffle grilled cheese, salted caramel ganache tarts, in between sips of Grey Goose cocktails.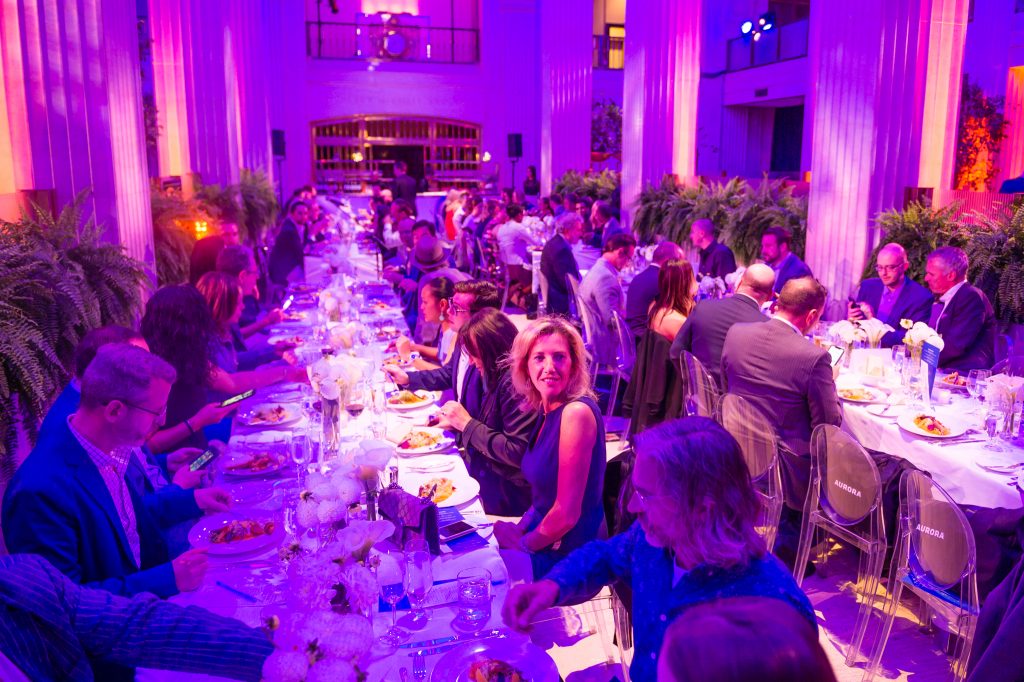 Across town, Aurora Cannabis hosted private red carpet premiere events in a historic former bank on Bay Street over TIFF opening weekend. Top experiential marketing company The Substance Group and veteran L.A.-based special events group A-List Communications transformed the art-deco gem into a majestic destination for industry elite. Coined 'House of Aurora', the venue played host to exclusive premiere parties, industry networking, and press junkets. The prestige event of their line up was the Creative Coalition Spotlight Awards, a dinner honouring Mandy Patinkin, Olivia Munn and Dan Fogelman.
Mandy Patinkin set the stage with moving, robust words, rallying those with a platform to use their voice and agency to advocate for change. He reflected on his journey through the industry, and how wanting to give back is now a main focal point of his life. His emotional acceptance transcended the usual, and 100 seated guests rose to a standing ovation. Olivia Munn opened up and broke her silence with a stirring speech following the controversy she stirred around her new film Predator that just premiered at TIFF. Jason Isaacs hosted the evening along with presenters Pablo Schreiber, Lawrence O'Donnell, host of The Last Word on MSNBC, and Robin Bonk, CEO of the Creative Coalition.
On Saturday, InStyle and the Hollywood Foreign Press Association hosted TIFF's hottest party. Within moments of arriving, we spot Robert Pattinson on a sofa with Rooney Mara and Dev Patel, sitting all civilized before the night morphed into a wild kingdom of revelry. We caught up with Elle Fanning and Olivia Wilde by the dim sum station. Near midnight, in saunters Lily-Rose Depp in a coral pink dress to die for, followed by Kit Harington and Darren Criss. The intimate ballroom swells to an optimal civilian-to-celeb ratio—in other words, there's as many of them as there are of us— Matthew McConaughey hugs it out with Timothée Chalamet, Carey Mulligan and Paul Dano hold court under a canopy of fresh flowers.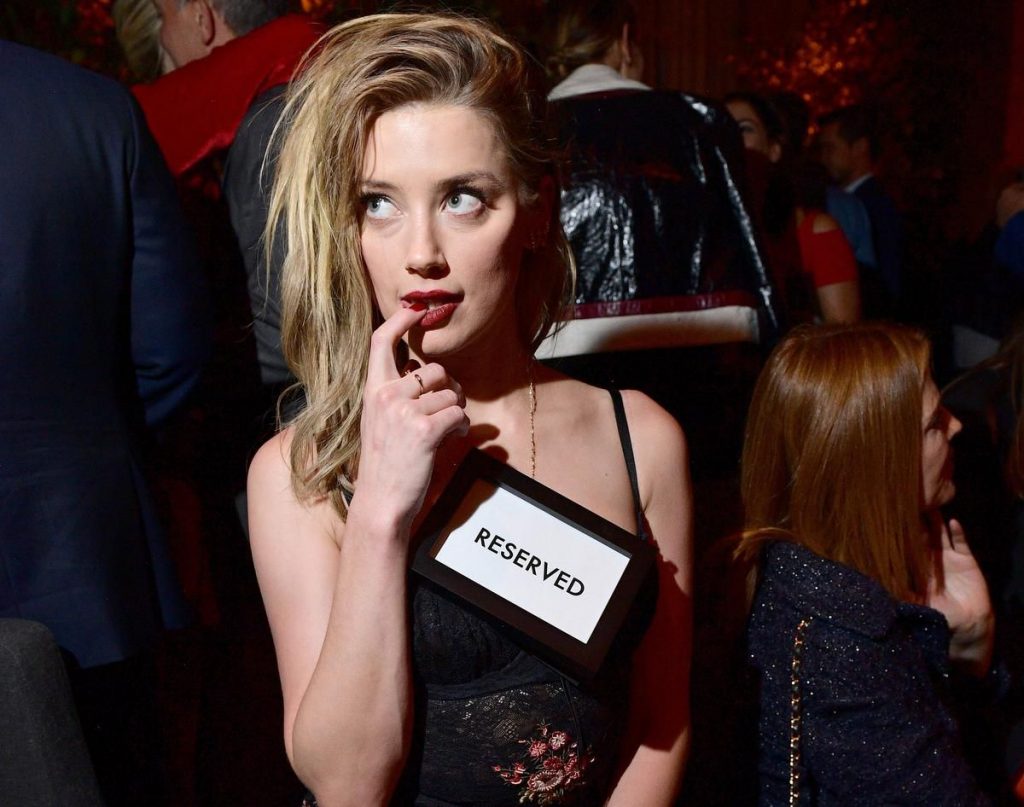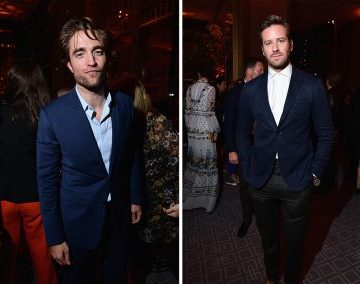 When screen siren Amber Heard starts to play with the table settings, the house photographer's flash erupts in rapid fire. We also spot Elizabeth Olsen, Patrick J. Adams, Matt Bomer, Abbie Cornish, Steve Coogan, Armie Hammer and Jonah Hill. Late comers Idris Elba and Jude Law lingered well past 3 am. This party was a perfect escape: a photo booth; flowing champagne; lively conversation. Sponsored by the Four Seasons, where it all went down with such flawless sophistication, the party was truly one for the books.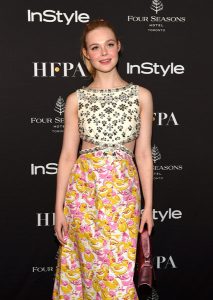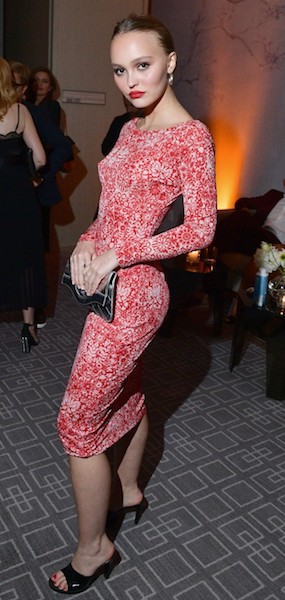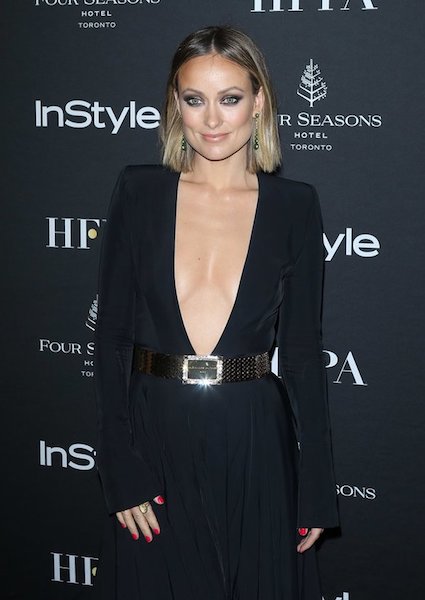 Earlier on Saturday evening, Grey Goose vodka and Soho House Toronto celebrated the international premiere of The Front Runner, a biopic about the downfall of US Senator Gary Hart's 1988 presidential campaign. Director Jason Reitman was joined at the after-party by his ensemble cast including Hugh Jackman, Kaitlyn Dever and Steve Zissis. Party attendees enjoyed a selection of cinema-inspired Grey Goose cocktails including the 'Magic Hour', a fresh and playful sip made with Grey Goose L'Orange flavoured vodka, vanilla syrup, fresh orange juice and unsweetened coconut milk. Jackman arrived shortly after the party kicked off, and was spotted mingling with guests and posing for a number of photos.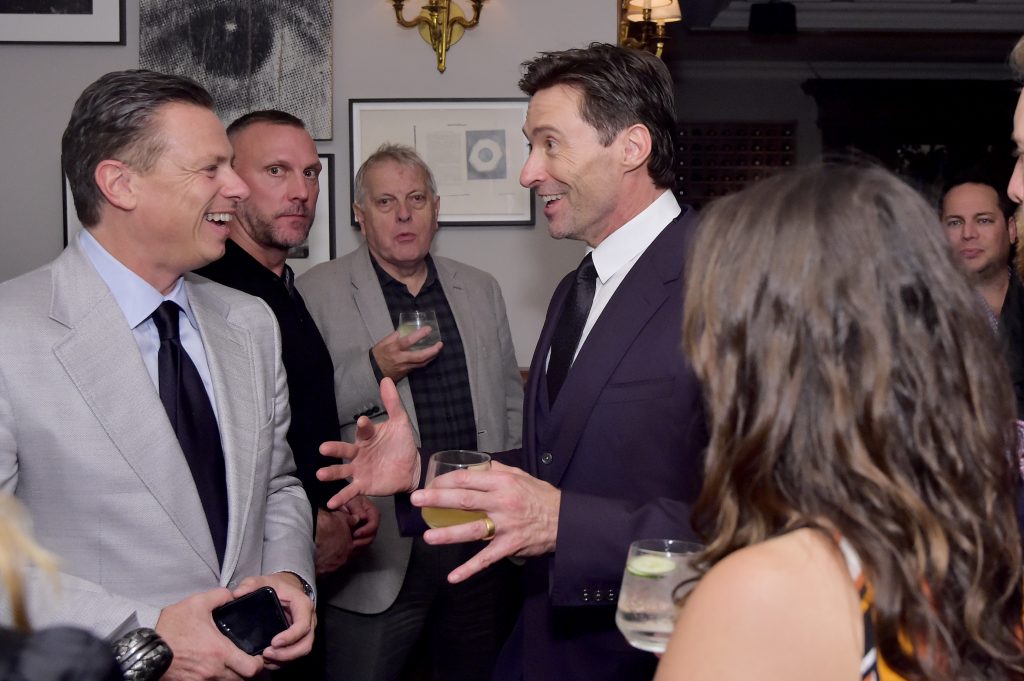 RBC House is an established festival hotspot and this past weekend was no exception. On Friday, RBC played host to the premiere party of White Boy Rick, with cast members Matthew McConaughey, Richie Merritt, Bel Powley, RJ Cyler and Jonathan Majors all in attendance. Also there to support was actor and rapper Joey Badass. The party energy erupted when McConaughey and wife Camila Alves walked in, immediately greeted by fellow cast members. Camila posed with aplomb in a gorgeous white gown by Romona Keveza, while Matthew animated a perfectly tailored burgundy Dolce & Gabbana suit with his raucous hugs. RBC House spared no detail, delivering a birthday cake and endless champagne to the cast for Major's 29th birthday.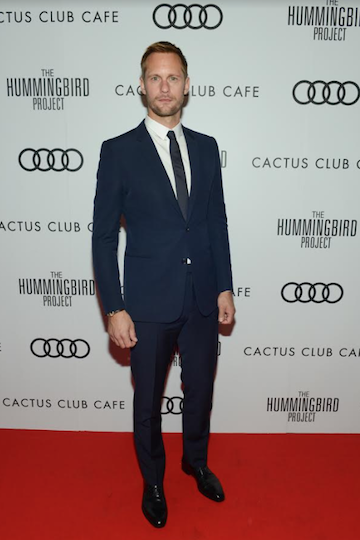 Last Saturday, Cactus Club Cafe and Audi hosted a private party for the world premiere of the film The Hummingbird Project. Written and directed by Academy Award-nominated Kim Nguyen, the film stars Salma Hayek, Alexander Skarsgård and Jesse Eisenberg in this thriller which sees two scheming cousins try to build a tunnel from Kansas to New Jersey in an effort to gain a one-millisecond edge on transactions at the New York Stock Exchange.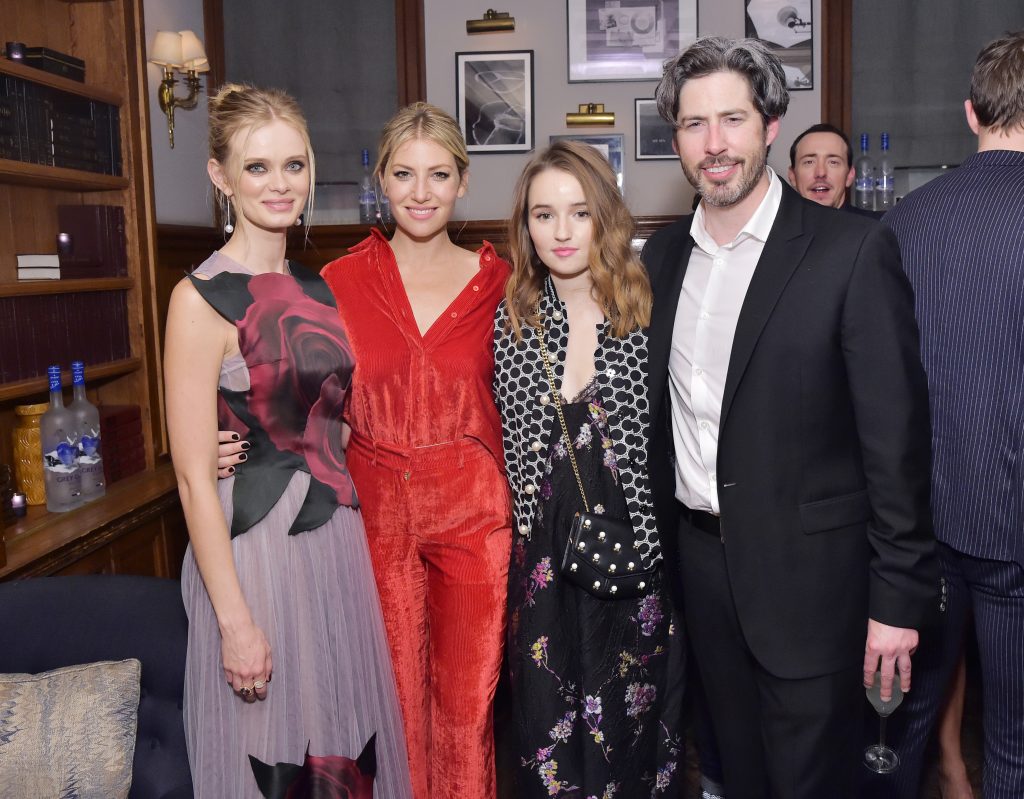 We spotted Hayek at her booth dancing with Nguyen's baby girl in her arms – notably the cutest moment from the night. While escorted to his private booth, Jesse Eisenberg asked staff to give the booth away so that he could mingle with guests. Perched high above the downtown festival bustle, the Cactus Club Cafe Rooftop Deck's beach club vibe has always encouraged stars to kick back and let their hair down; this weekend was a testament to Cactus Club as one of the best private party venues in the city. Guests enjoyed fare from Chef Rob Feenie's signature Cactus Club Cafe menu, including Baja Fish Tacos, signature Prawn Ravioli, chicken lettuce wraps and mini-tuna stacks. Alexander Skarsgård stayed well past the party's end time, enjoying the energetic atmosphere with friends.
Photo Credits:
For Steve Carrell and Timothee Chalamet: George Pimentel, WireImage
________
For Olivia Munn, Creative Coalition Gala Dinner: Photagonist
________
For Olivia Wilde at InStyle: Getty Images
For Amber Heard at InStyle: George Pimentel, Getty Images
For Matthew and Timothee hugging: George Pimentel, Getty Images
For Elle Fanning at InStyle: Matt Winkelmeyer/Getty Images
For Robert Pattinson and Armie Hammer: George Pimentel/Getty Images
For Lily-Rose Depp: Getty Images
________
For Hummingbird Project – Salma and Alexander S: George Pimentel/Getty Images for Cactus Club Cafe
For Hugh Jackman and Jason Reitman: Stefanie Keenan / Getty Images for Grey Goose