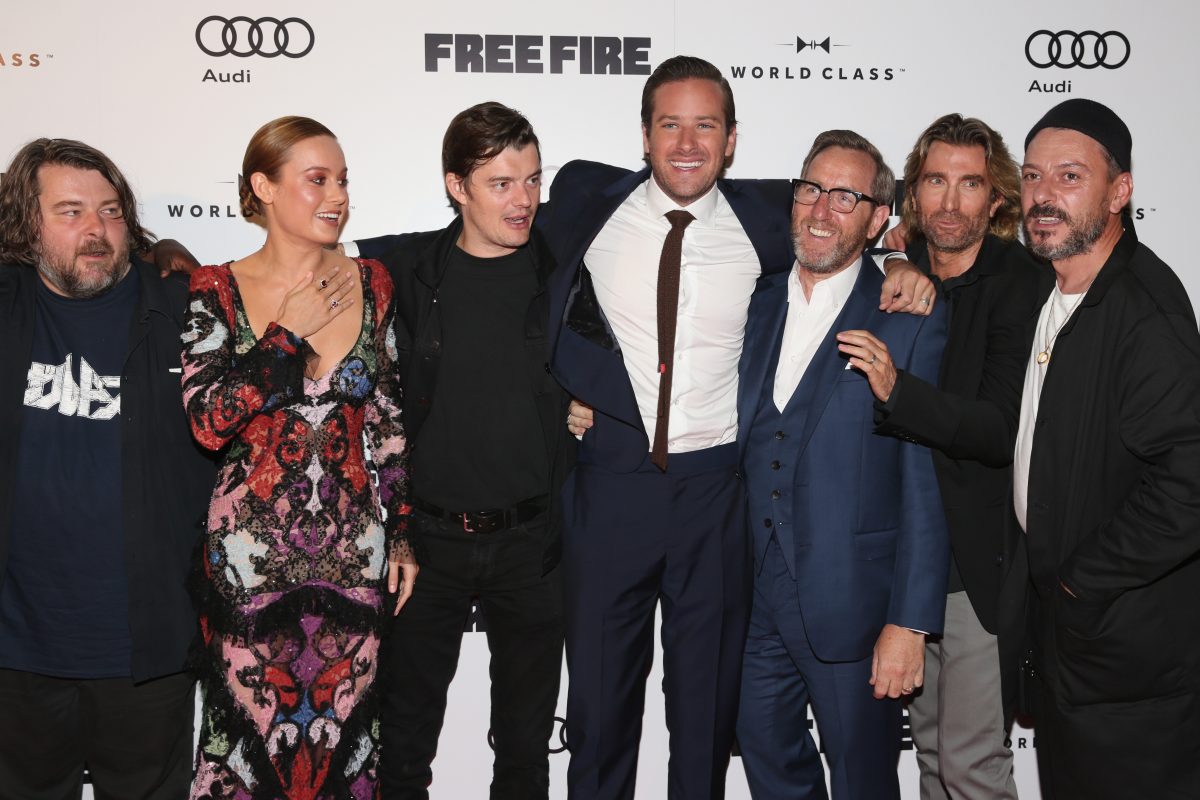 The Magnificent Seven came in red hot, ready to party. After reveling in rabid rooting and declarations of unbridled lust from the guard-railed public, an armada of Hollywood man candy escaped to Storys Building as the Toronto International Film Festival kicked off last night with Antoine Fuqua's remake of the beloved 1960 western. Testosterone filled the air as Chris Pratt, Ethan Hawke, Vincent D'Onofrio held court with co-stars Bryuna-Hun Lee, Manuel Garcia Rulfo, Martin Sensmeier, Luke Grimes, Peter Sarsgaard, Nic Pizzolatto, Roger Birnbaum and Todd Black. The Audi and Bulleit Bourbon hosted hot ticket party thrived into the wee hours of the morning.
Haley Bennett plays the film's sole female character with aplomb, holding her own in a sea of stubble. The actress shone on the red carpet in a luminous pale gown, in stark contrast to her co-stars dark suiting. In a nod to more enlightened modern movie conventions, Bennett's avenging townswoman Emma Cullen plays a larger role than female characters in previous films. What Fuqua's Magnificent Seven lacks in originality it makes up for in personality, with his Training Day and The Equalizer collaborator Denzel Washington as the stoic ensemble leader.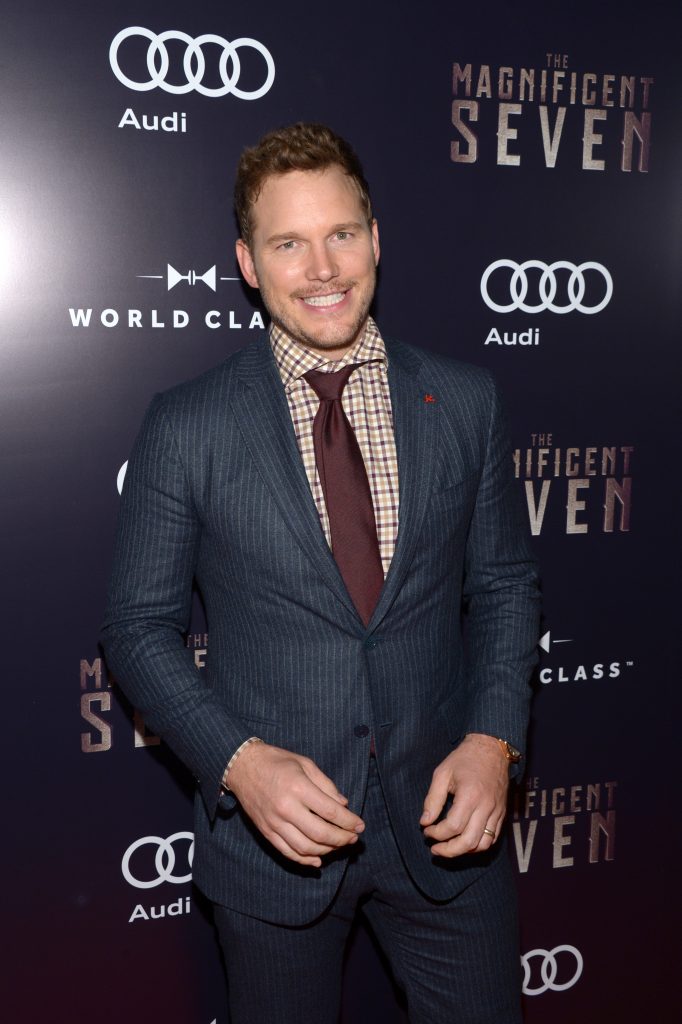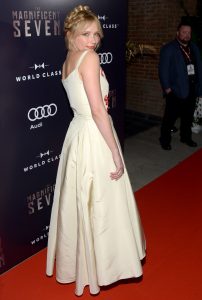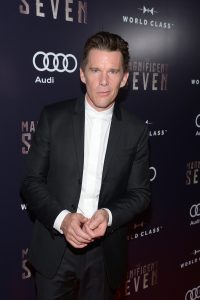 A few blocks away, Armie Hammer greeted revelers with great big bear hugs at the Audi and CIROC premiere screening party for Ben Wheatley's Free Fire at Early Mercy on Brant Street. He arrived with his wife, Elizabeth Chambers Hammer, in such high spirits, having just announced her pregnancy via Instagram selfie on the way to the party! The Lone Ranger actor posted a darling photo of his hand on his wife's growing baby bump with the caption, "All three of us!"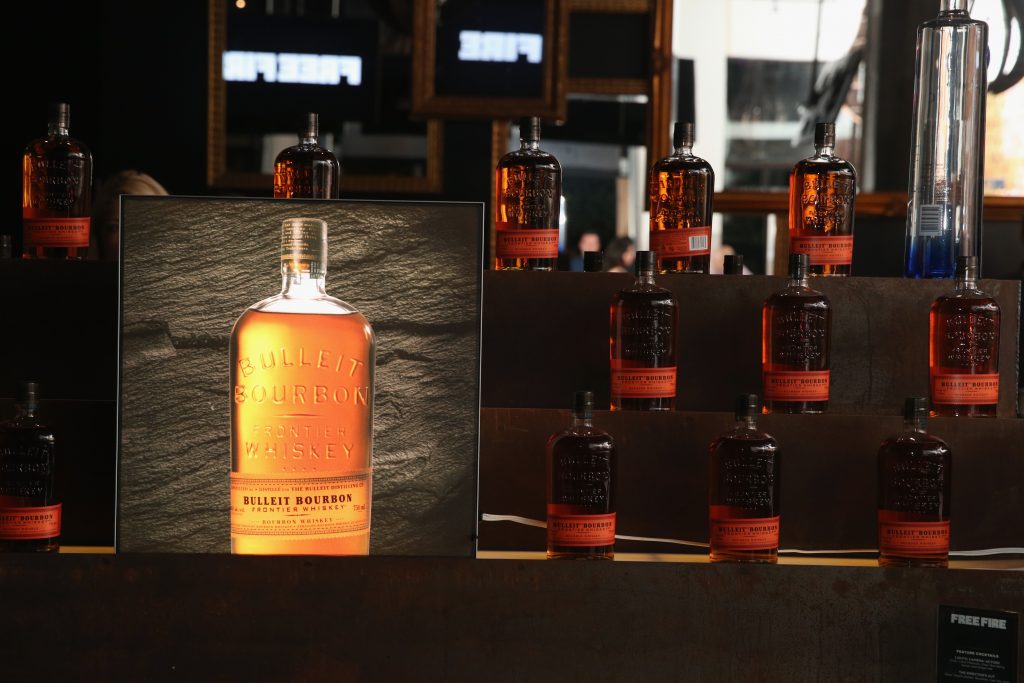 Hammer's on screen leading lady Brie Larson lit up the party with her signature smirk, trading funny anecdotes with co-stars Noah Taylor and Sam Riley. Last year at TIFF, we were spellbound by Larson's performance as a single mother imprisoned with her young son in Room, the gut wrenching drama that delivered the actress an Academy Award win. In this year's Free Fire, Larson is locked up in a warehouse, but with a motherload of ammo to fight her way out. Making its Midnight Madness world premiere, Free Fire tells the harrowing tale of an arms deal gone off the rails in 1978 Boston.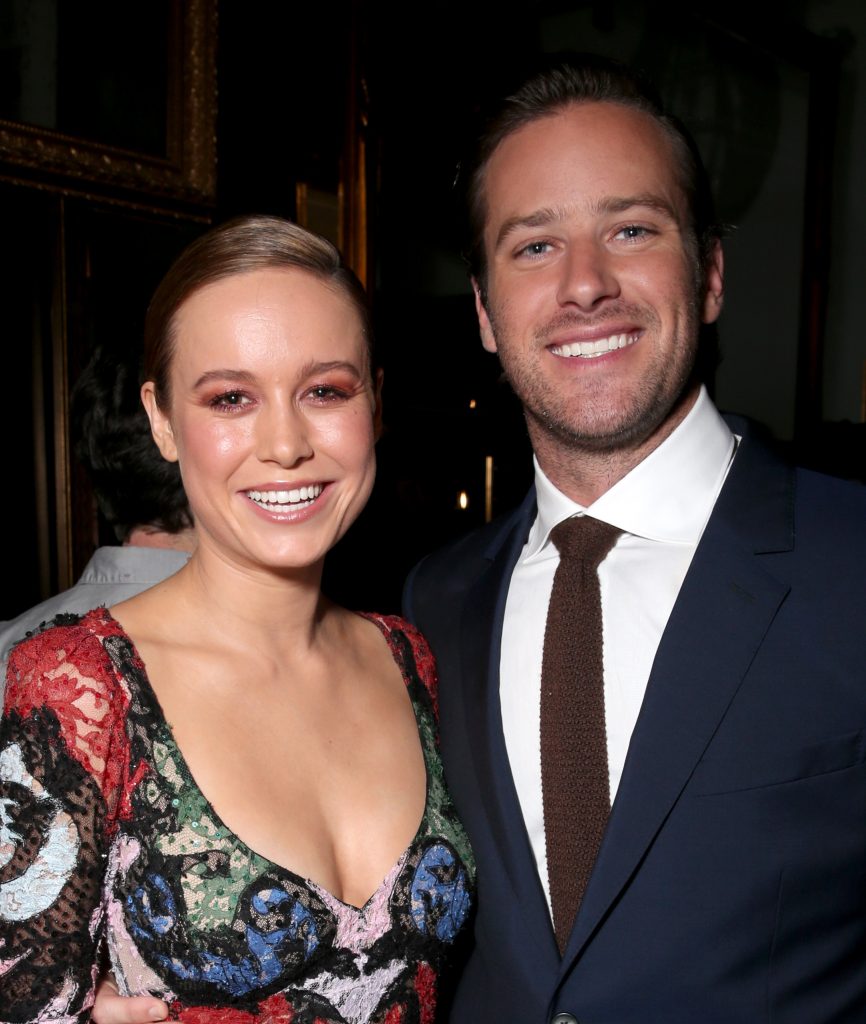 Stunning the crowd in a smashing full length Alexander McQueen gown, Larson caught up with key crew over CIROC's signature cocktail of Ciroc Ultra Premium, Ciroc Red Berry, lemon and ginger ale.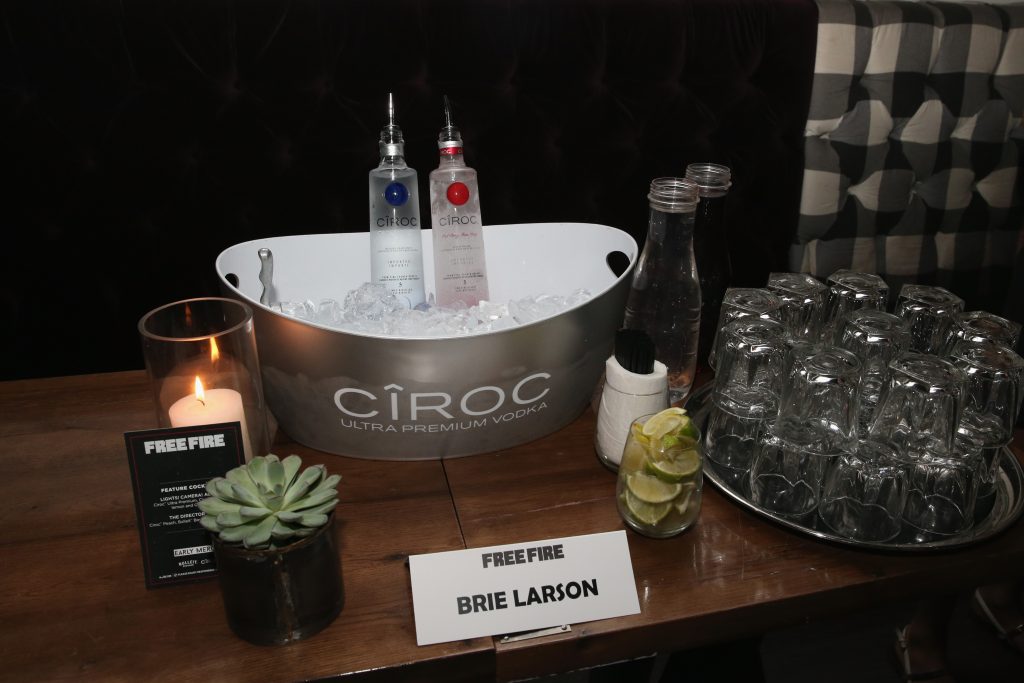 It was refreshing to spot such effortless camaraderie, Larson in her delicate, ethereal dress, locked in a hugs with big lugs in flannel shirts. The Oscar winner certainly hasn't let the statuette get to her head.
As we veer into the weekend, Hollywood films will leverage the fest as a platform for awards season. Natalie Portman is generating early buzz for her role as former U.S. first lady Jacqueline Kennedy in Jackie, while Oliver Stone's Snowden is gaining momentum for his hot-button take on NSA whistleblower Edward Snowden. All in all, nearly 400 films from 83 countries are slated to screen at this year's festival.