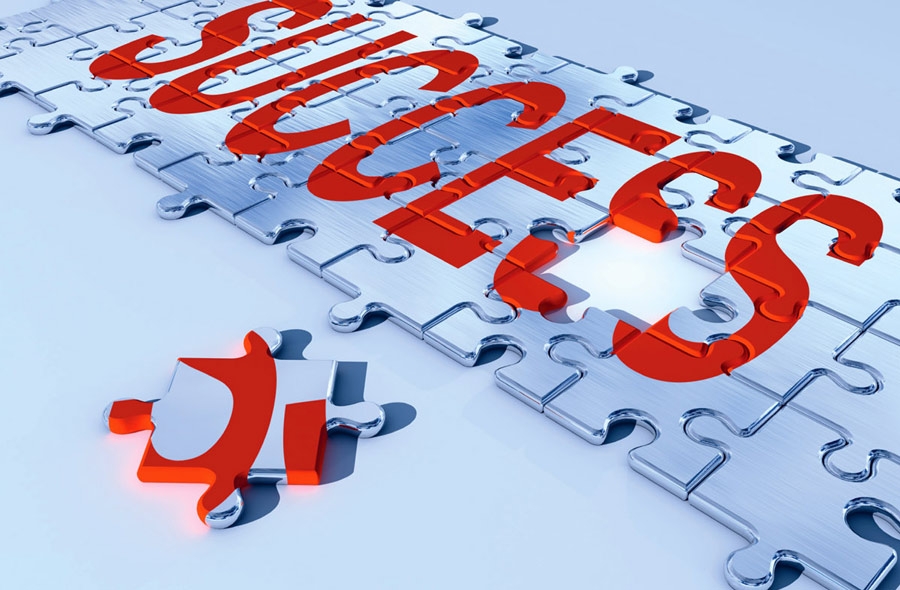 The Power of Strong Women
By Robert Kiyosaki and Kim Kiyosaki
Robert's Story …
Twice a year, my company has a meeting that brings in people from all over the world. These meetings are not about sales, projections or new products. The meetings are three days of studying together in ways that will unite the company. Since we are an education company, we believe in practicing what we teach.
The book we studied for our last meeting was The Warrior Ethos by Steven Pressfield. It is short, easy to read and straight to the point. It can be read in two hours or less, and everyone is required to read the book prior to the meeting. We then spend three days of study, which includes bringing in other speakers – such as a three-star Marine Corps General and a Silver Star recipient who was shot seven times in Afghanistan – to discuss the content of the book.
I'd like to share three paragraphs from the first chapter of that book, a chapter titled Tough Mothers." (I caution you: The messages are blunt.)
"A messenger returned to Sparta from a battle. The women clustered around. To one, the messenger said, "Mother, I have sad news: your son was killed facing the enemy." The mother said, "He is my son." "Your other son is alive and unhurt," said the messenger. "He fled the enemy." The mother said, "He is not my son."

"Two warriors, brothers, were fleeing from the enemy back toward the city. Their mother happened to be on the road and saw them running toward her. She lifted her skirts above her waist. "Where do you two think you're running? Back here from whence you came?"

A Spartan colonel, a man in his fifties, was accused of accepting bribes in an overseas command. When his mother back home learned of this, she wrote him the following letter: "Either quit your thieving or quit breathing."
There is Greek myth and a Hollywood movie, 300, about the 300 Spartans who defended the narrow pass of Thermopylae against a Persian Army of thousands. Legend has it that the 300 were chosen not for their personal strength, but for the strength of the women in their lives. Two hundred ninety-nine of the 300 died, yet their valor inspired thousands of Greeks to rise up and fight on.
Milestones
In 2012, New Hampshire elected the first-ever, all-woman delegation. There are now five women – two senators, two congresswomen and a governor – running that state.
In 2013, Secretary of Defense Leon Panetta lifted the ban on women engaging in direct ground combat.
I am glad to see women stepping out from behind men and playing leading roles. I believe that many of our global problems have been caused by men having too much power, and women not exerting the power they have.
The Weaker Sex?
The idea that women are the weaker sex may have been true in Sparta centuries ago, but not today. You need strength to carry a shield and swing a sword, but it takes very little physical strength to pull a trigger.
As a former Marine Corps pilot and Vietnam veteran, I know an aircraft does not care if a man or a woman is at the controls. A woman can fire the machine guns and rockets as well as a man. The same can be true in business.
In my personal life, I intentionally married a strong woman. My idea of marriage is not a "me Tarzan, you Jane" relationship. Kim is a strong woman. And she is, first and foremost, my best friend. When playing golf, she tees off from the men's tees and outdrives many men, including me. Secondly, she is my business partner. Together we raised the capital and started The Rich Dad Company. Today, it is a multimillion-dollar, global business. Thirdly, she is my wife. We made a vow to stick together for better or for worse and have kept that vow for nearly 27 years … and together we have faced some horrible times over the past few decades.
A few months ago, we were asked to host a fundraiser for a prominent charity. At first, I did not know what to say that would compel the audience to support what we believed to be a worthy cause. Looking around, I noticed many of the men were my age, and given the age differences, probably in their third marriage, the trophy wife stage of life.
Taking a calculated risk, in my pitch asking for money, I stated, "I know Kim did not marry me for my money. When we met, I had no money." I briefly explained our journey over the past three decades … from sleeping in a car because we were homeless to today and our life as owners of a multi-national business, several thousand rental apartments, a resort hotel and 36-hole golf course, plus oil and gas wells. I closed my presentation by saying, "I would not be here if not for Kim. Kim gave me a strength I do not have as a man."
A few women cheered and few hid behind their wine glasses.
My point to all this is this: The world is in the midst of a massive transformation. In my opinion, it's in need of one. Men have brought us this far, but it's time for women to step out of the shadows and take the lead. This world needs their unique strength and power. The idea that women are the weaker sex is an idea whose time has passed.
Kim's Perspective …
I am in my 50s and the youngest of three girls in my family. Although there were many stereotypes that young girls were exposed to back then – like Barbie dolls, Cinderella fairy tales, and Easy-Bake Ovens – I was raised by parents who (fortunately) gave me the freedom to do and be whatever I wanted. They instilled in me many values and the one that has been most precious to me is that gender has nothing to do with accomplishment or success. It was a value I took to heart.
As I grew up, I was very involved in sports – soccer, basketball, and track. In my college years, I competed against men in tennis because they offered tougher competition. I was by no means a girly girl. I love competition and I like to win.
When it came time to select a college major, I remember sitting in the off-campus apartment I shared with five other women and going through the list of possibilities. I chose business, and specifically marketing, because marketing was a game to me. I have always thought of life as a game.
After graduating with a degree in business, I worked in a top Honolulu advertising agency and in advertising sales for several magazines. And after five years, I was bored. I said to myself, "There has to be more to life than this! I wake up. I go to work. I get my paycheck and I pay my bills. Then I wake up, go to work, get my paycheck and pay my bills." In my search for the meaning of life, I decided that New York City held the answers I was looking for. So I began preparations to make the move to the Big Apple. At that same time, in 1984, I had my first date with Robert.
On that first date in Honolulu, he asked me two questions. The first was, "What do you want to do with your life?" My immediate answer was, "I want my own business." At the time, I wasn't hanging out with entrepreneurs nor had I grown up around them. I had no idea what it took to start a business, but I knew that I was not a stellar employee and I had no ambition to be one. Climbing the corporate ladder had no appeal … but owning the ladder did. Did I mention that I was fired, not once but twice, from my first job out of college?
Once Robert knew I was serious about becoming an entrepreneur, he said to me, "I've started several businesses and I can help you with that." Within two months, my first business was launched.
The second question Robert asked me on that first date was this: "What is your life's purpose?" I just looked at him, dumbfounded yet totally intrigued. "What do you mean by life purpose?" I asked.
"I believe every person has a purpose in their life," he said, "something greater than their daily lives. I believe each person is here on this planet to make a difference in the world. Your life's purpose gives your life meaning." I knew at that moment Robert was talking about what I had begun looking for two months earlier.
Defining Moments
In December of 1984, we left Honolulu and moved to San Diego to begin a new business together. To say we struggled is a gross understatement. Within three months, we were out of money. And the business was not yet off the ground. Some nights we slept in a beat-up Toyota Celica. Some nights we camped out on people's floors. It was an extremely tough time, yet we kept going under these stressful conditions until the business began to grow, which took about a year. The easy thing would have been to just quit, to quit on our business and, ultimately, to quit on each other. But we didn't. And that's one of the things that I am most proud of. The stress of those early years caused us to grow together, rather than grow apart.
In life, we all have "defining moments," those times after which life is never the same again. Leaving Hawaii – and taking a huge leap of faith in leaving job security in search of my life's purpose – was a defining moment for me. I was transitioning from an employee to an entrepreneur. My life has never been the same since. The business we fought to launch eventually grew to 11 offices in seven countries.
In 1994, we sold that business. Robert and I were financially free. He was 47 and I was 37. Our friends and family, the same people who has advised us to quit on our dreams and get jobs, were now recommending we take life easy. But being entrepreneurs, we immediately started our next business. Today, that company is known as The Rich Dad Company.
A Message For Women
As Robert wrote earlier in this piece, "It's time for women to step out of the shadows and take the lead." I agree. As most of us know, the world is filled with women who marry for money. It is a popular sport, this third wives club: rich, older men hunting for younger trophy wives. I love sports, but that is not a game I ever wanted to play.
Several years ago, I wrote a book titled Rich Woman because I believe the world needs more rich women, women who use their strengths and talents and know how to make their own money, rather than marry for money.