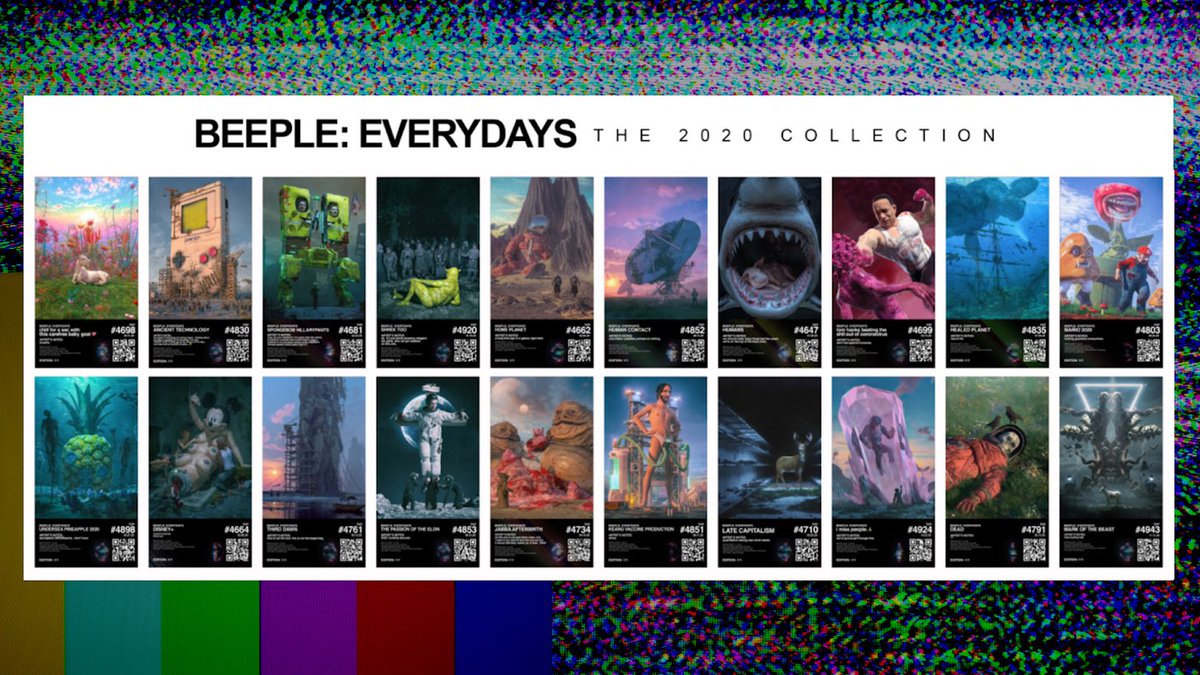 The market for high-end artwork is changing. For decades, wealthy investors have been flocking to auction houses, eager to purchase crown jewels for their prized collections. Some buyers are willing to shell out millions for the perfect Picasso or a Jeff Koons masterpiece. But well-to-do millennials, increasingly drawn to the digital world of cryptocurrency, are shaking up conventional wisdom, opting for online auction venues instead. The COVID-19 pandemic has only hastened this trend, and with it, a buzzy and innovative market for "crypto art" has emerged.
What is crypto art? Though it sounds like something straight out of science fiction, crypto art is a unique, encrypted digital print, stored on a blockchain database. It comes with a specially coded "non-fungible token," or NFT, which serves as its certificate of authenticity. Rather than hanging on the wall, crypto art is accessed digitally, and is often paid for using Bitcoin or other forms of cryptocurrency. Graphic designer Mike Winkelmann, mononymously known as "Beeple," recently sold one of his crypto art pieces at auction for an eye-popping $69.3 million. This remarkable sale suggests crypto art might be more than a passing fad—its advent could reshape the art world and its patronage forever.
Beeple's Staggering Sale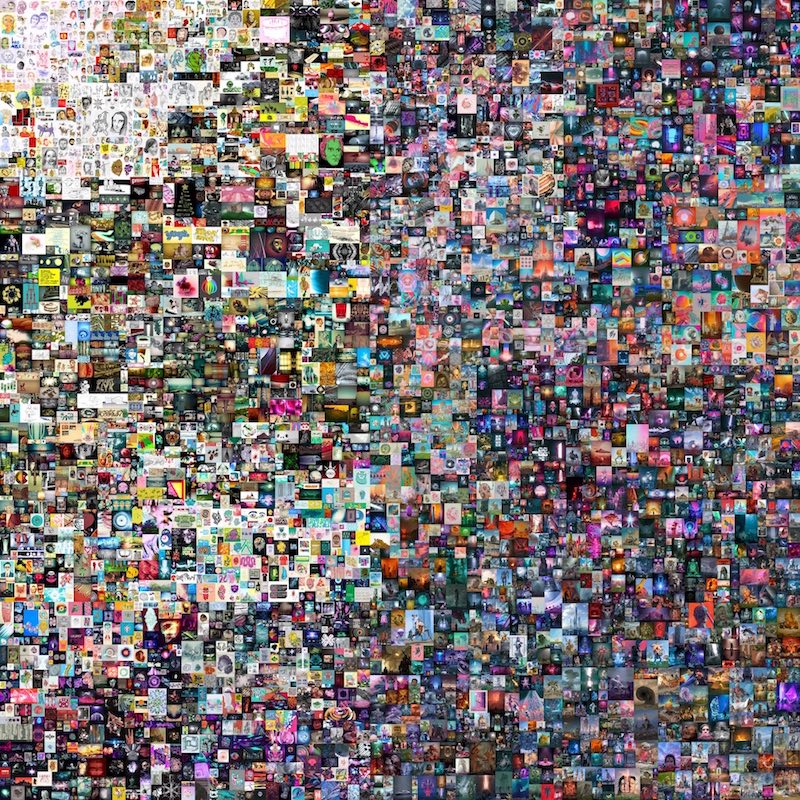 An accomplished graphic designer from South Carolina, Beeple is blazing trails and fueling the rise in crypto art trading in today's market. He has collaborated with countless celebrities and high-end clients—including Katy Perry, Nicki Minaj, and Louis Vuitton—producing visual content for music videos, stage performances, and ad campaigns. But it's his project "Everydays" that recently made him a coveted figure at online auction. As the title of the series suggests, "Everydays" is a collection of graphic prints, designed and brought to life by the artist every day over the span of several years. Each image is unique and imaginative, and a PDF collage of the first 5,000 prints fielded a slew of high-dollar bids from millennial collectors at a Christie's auctions in February.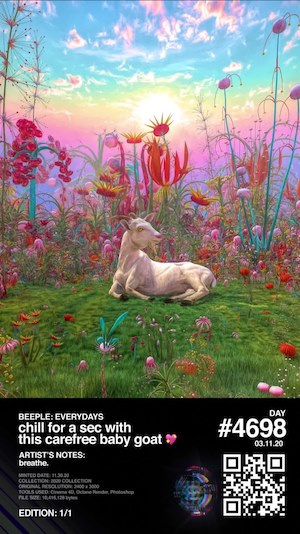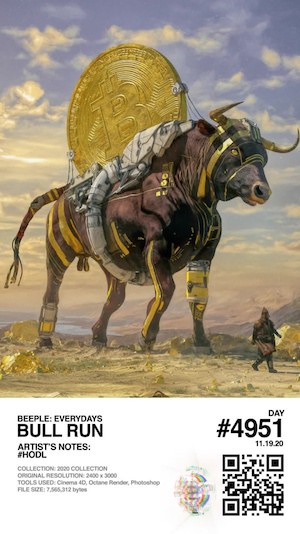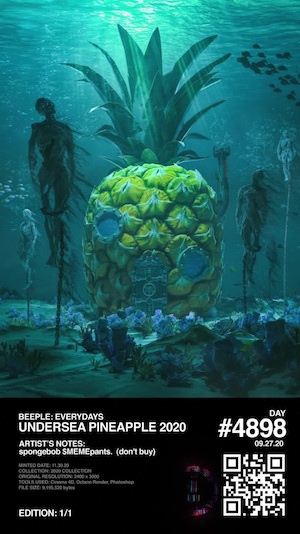 The total price tag, just shy of $70M, dropped jaws and broke the bank, but the implications this massive crypto art sale has for the art industry are both exciting and consequential. In many ways, it indicates that art has become immaterial, no longer needing a physical object to be desired or purchased. The fact that these images were bought over the internet and with cryptocurrency means that millennials are finding new ways to access what has long been viewed as an exclusive world of high-end patrons. Thus, the burgeoning popularity of crypto art might be marking a generational shift away from brick-and-mortar auction venues, reinventing how art is traded, sold, and financed.
Is the Art World Going Digital or Diversifying?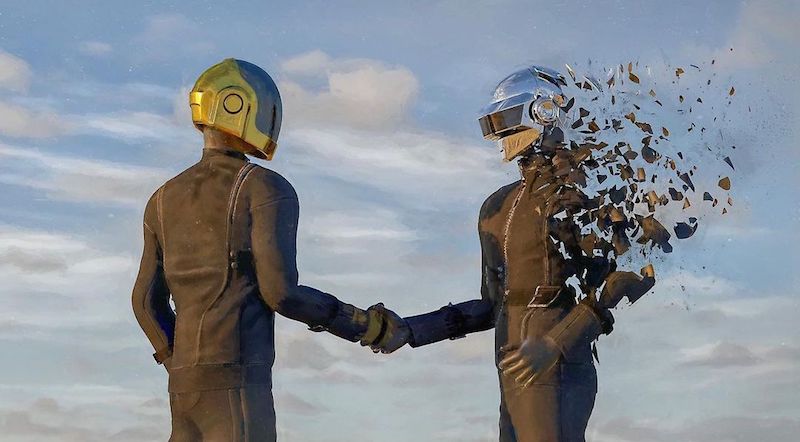 Does Beeple's rise to prominence signal that paintings and sculptures are becoming a worthless relic of the past? Not hardly. The emergence of digital art as a viable investment could never eclipse centuries of art history or render storied masters like Da Vinci and Caravaggio obsolete. Rather, crypto art sales indicate a shift toward diversity in the art world, which means cutting-edge media and continuous digital experimentation will likely flourish in the decades to come. Paintings like Leonardo da Vinci's "Salvator Mundi" ("Savior of the World") still sold at auction for an astounding $450 million in 2017. Jeff Koons' metallic "Rabbit" sculpture clocked in at a record $91 million in 2019. Far from the end of conventional art trading, crypto art instead represents a thrilling new chapter in how art is conceived of and produced, making the realm of digital creation as valid—and vivid—as a handcrafted masterpiece.