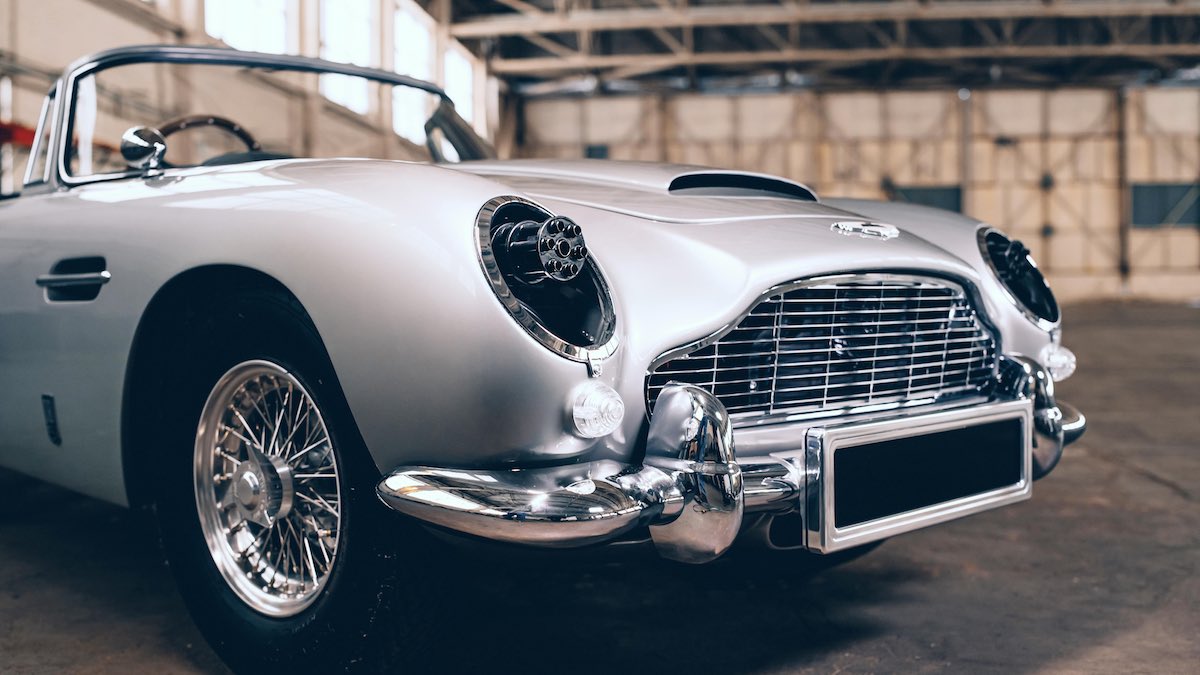 "Bond, James Bond."
Perhaps no single movie quote is as widely recognized as the iconic secret agent's signature catch phrase. And equally iconic? The character's gadget-equipped spy car, the 1964 Aston Martin DB5. The legendary coupe has long been one of the most sought-after collector cars in the world, with some examples selling at auction for more than a million dollars. Now, on the cusp of the franchise's 25th film release, No Time To Die, set to arrive in US theatres on October 8, 2021, the coveted DB5 has once again been reimagined, this time in two-thirds scale and complete with working gadgets and a fully electric powertrain.
World renowned expert junior car manufacturer The Little Car Company, in collaboration with Aston Martin and EON Productions, has executed on a mission to recreate the coveted coupe in honor of the forthcoming film. The Aston Martin DB5 Junior No Time To Die Edition, a road-ready replica of the infamous sports car, was designed in the UK and is limited to just 125 units. Building on the success of The Little Car Company's existing DB5 Vantage Junior model, the No Time To Die Edition furthers the vehicle's legacy with improved performance and a number of ultra-cool hidden features.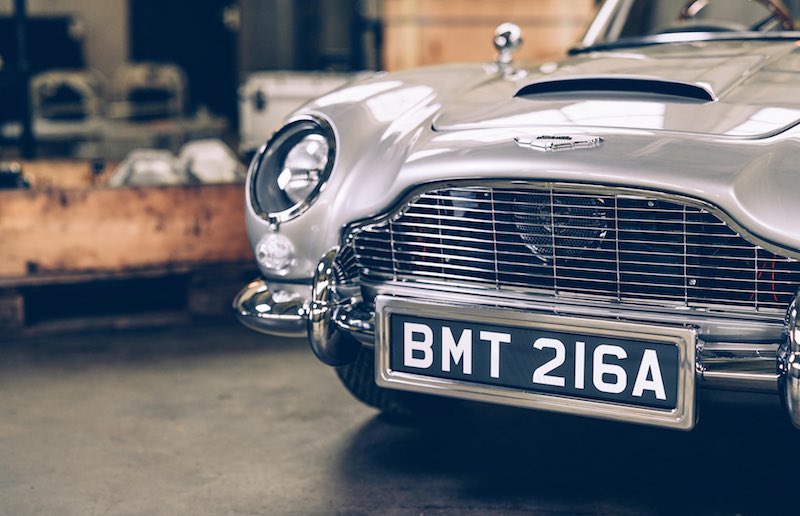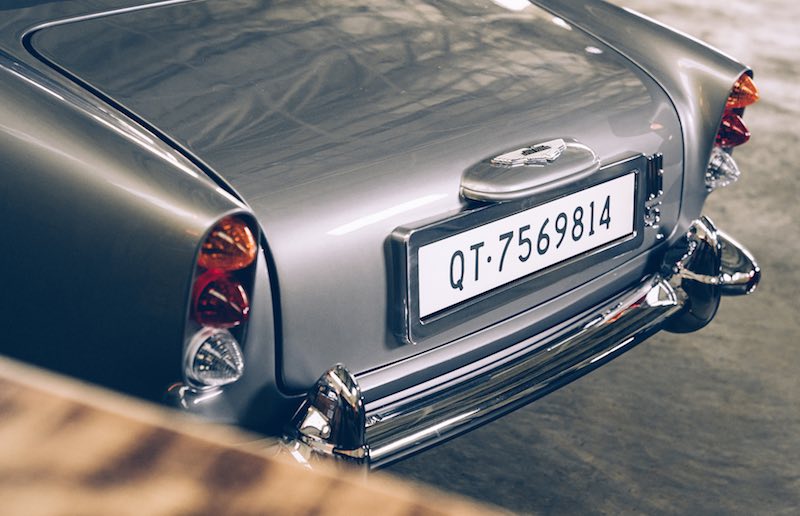 Designed as a convertible to allow an adult driver and "junior" passenger to ride side by side, each micro-sized version is a true and accurate reproduction of the emblematic automobile with matching Silver Birch paint, Smith instruments, officially licensed Aston Martin badging, and an individually numbered chassis. In a modern-era makeover, the vehicle's fuel gauge now serves as the battery meter, with the oil temperature gauge utilized to monitor the miniature sports car's motor temperature.
A quick-release steering wheel provides easy access for the driver, while the DB5 Junior's Brembo disc brakes deliver performance stopping power and regenerative braking to help recharge the vehicle's batteries. Bilstein dampers and coilover suspension have also been incorporated into the scaled model for premium handling and an unprecedented driving experience.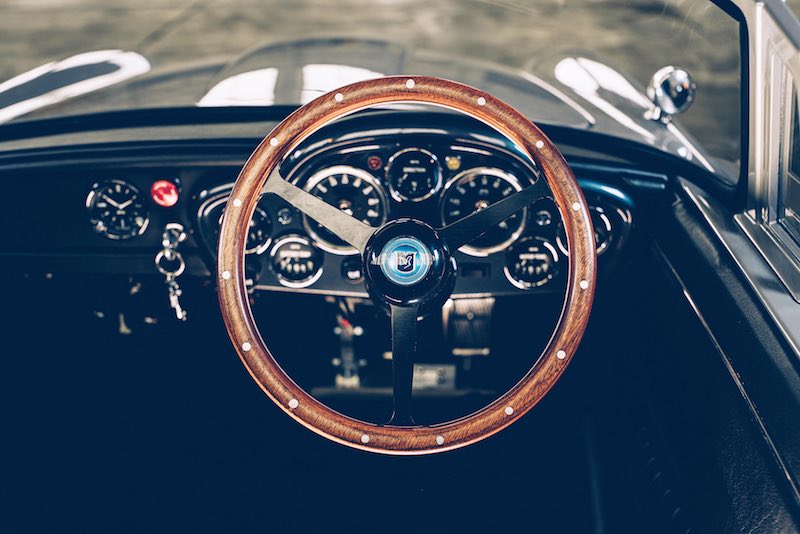 In true James Bond fashion, the No Time To Die Edition has been equipped with a variety of Q-style spy gadgets, each of which can be activated via a hidden control panel located within the passenger door. These include twin Gatling guns with imitation barrel flashes and sound that are cleverly integrated into each headlight, a functioning "skid mode" (as seen in the No Time To Die trailer), a digital number plate that can be altered via the hidden controls, and a smoke screen function that ejects a cloud of smoke from the rear exhaust with the help of an included refillable supply tank.
With a range of up to 80 miles per charge, the mini electric spy car also includes a handful of hidden "Easter Eggs" discoverable only by those fortunate enough to secure one of the limited-edition build slots. And while the gadget-filled Aston Martin DB5 Junior may not be a street-legal daily driver, every owner will be awarded membership into both the Aston Martin Owners Club and The Little Car Club which provide access to exclusive events and unique experiences.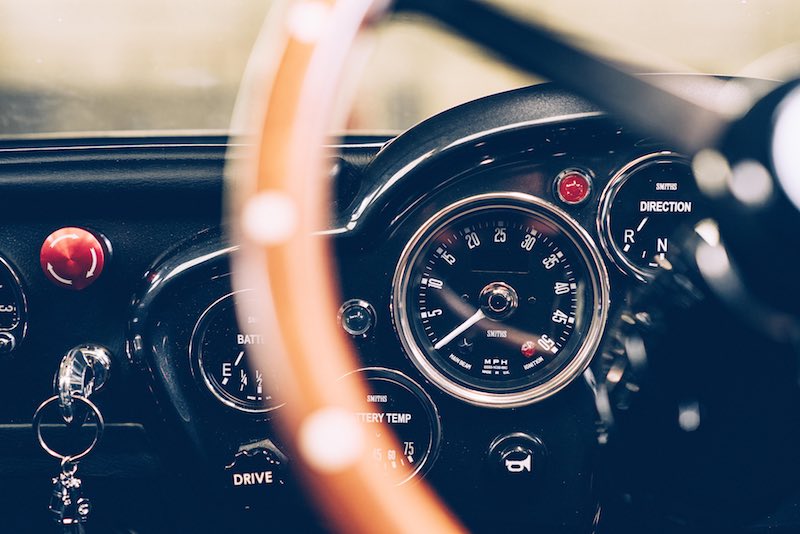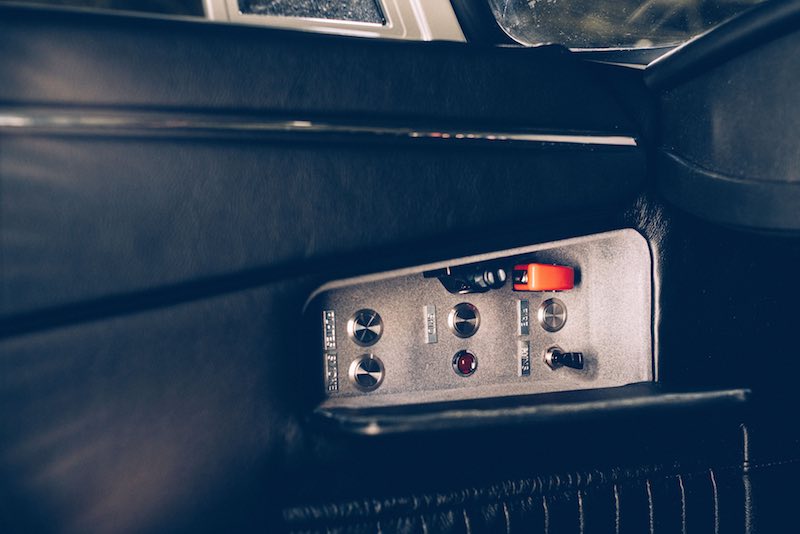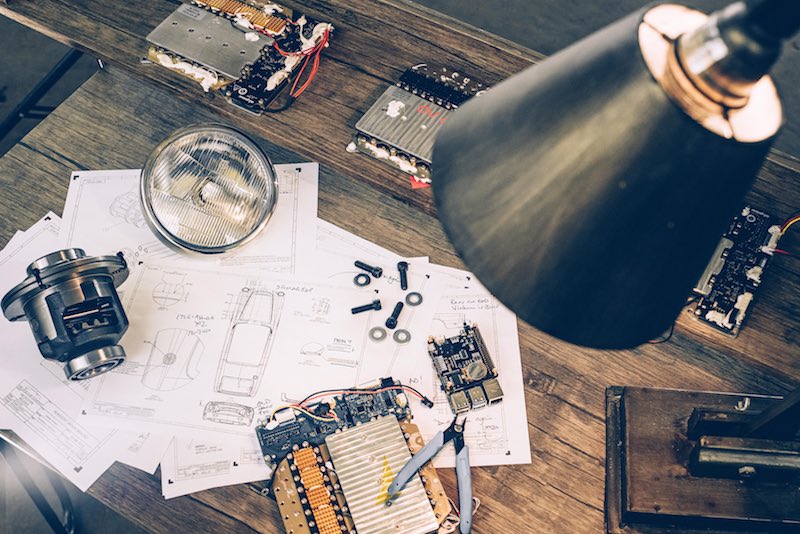 It's the ultimate collector's item for the die-hard James Bond fan. With only 125 cars available for purchase, build slots are sure to sell out quickly and are being offered on a first-come, first-served basis. Priced at just over $120,000 USD, we suggest you do more than just spy on this once-in-a-lifetime opportunity.