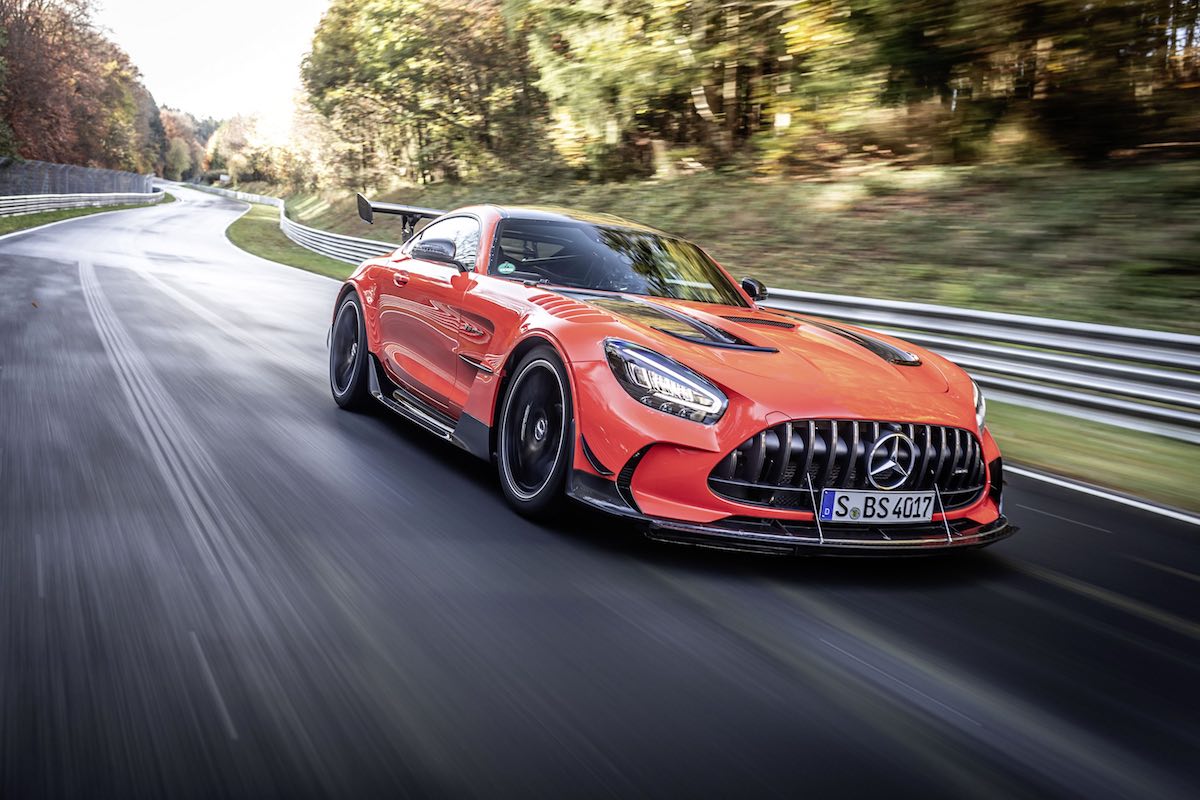 The past year of challenges and uncertainty has hurled more than a few speed bumps at the automotive industry. It's no secret that the COVID-19 pandemic has left many manufacturers struggling to meet production goals, creating substantial delays in previously estimated deliveries, but there are still a number of worthwhile luxury vehicle options available today for the automotive enthusiast. Our 2021 luxury auto preview showcases a few of our favorite new models that you may want to consider adding to your car collection.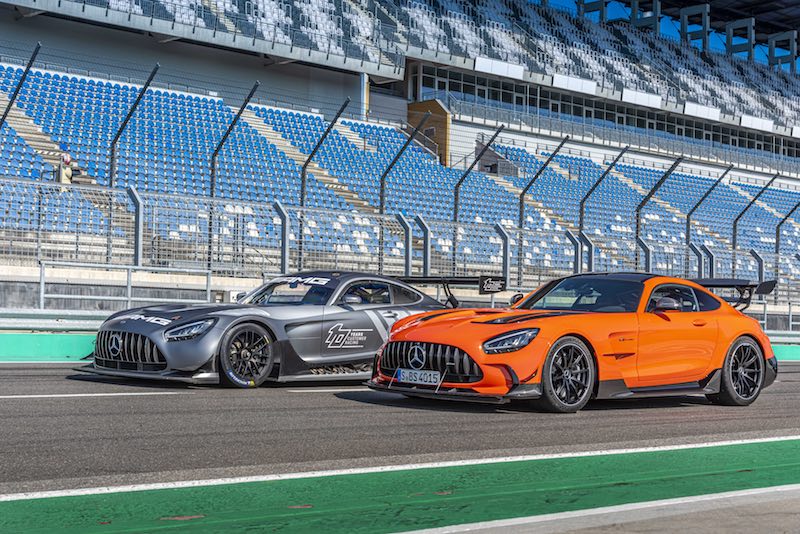 For devoted fans of Mercedes-AMG, the new AMG GT Black Series lets you proudly proclaim your passion for performance perfection. The new Black Series sits atop the brand's list of high-performance models and has even earned the coveted title "King of the Ring" after setting a new production car lap record at Germany's famed Nürburgring. Powered by a redesigned 4.0L V8 with flat-plane crankshaft, the latest Black Series model delivers a mind-blowing 720hp and 590 lb-ft of torque – a significant increase over its GT R predecessor. Bigger turbochargers deliver a boost of nearly 25psi, while the AMG GT's new engine redline has been upped to 7200 RPMs to allow for more balanced gas flow. The newly crowned record holder is an impressive 77 lbs lighter than the GT R model, thanks to ample use of carbon-fiber composite throughout the bodywork and cabin trim. Optimized aerodynamics provide up to 880 lbs of downforce at 155mph and include an adjustable diffuser, rear wing, and track-focused suspension. Not only is the AMG GT Black Series the brand's most powerful model to date (thanks in part to significant delays in production of the AMG One), it also sets new pricing benchmarks for Mercedes-AMG and front-engine sports cars with a starting price tag around $325,000. It may not be the most efficient grocery getter, but the AMG GT Black Series will certainly place you at the front of the pack on track days.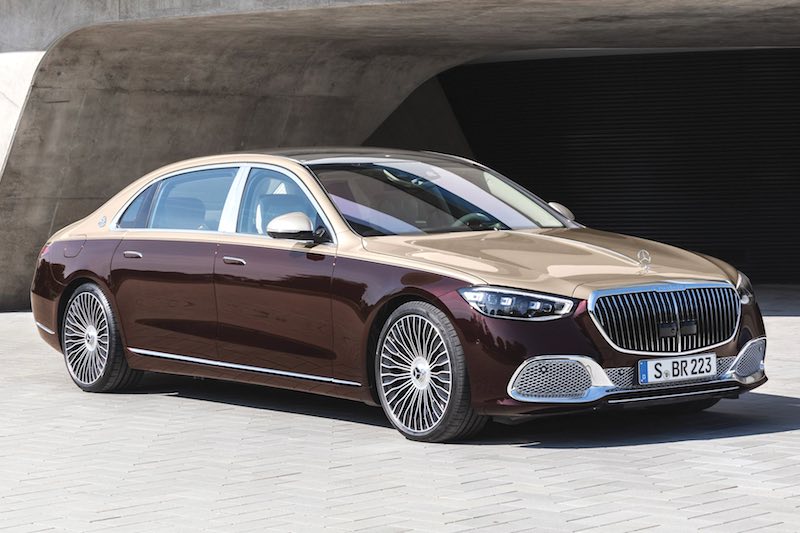 On the opposite end of the spectrum, the 2021 Mercedes-Maybach S-Class redefines luxury. Along with a longer wheelbase for more room in the rear seats, the 2021 Maybach S-Class flaunts numerous styling embellishments. A breathtaking interior remains a core focus of the Maybach line and the newest model is no exception. The new Maybach S-Class features ultra-plush pillow headrests, massaging front seats, a 30-speaker Burmeister stereo, and an in-cabin fragrance system all as standard options. Additional upgrades include massaging executive rear seats, an integrated beverage cooler complete with matching champagne flutes, as well as a plethora of color palate options for a fully bespoke interior design. AMG's twin-turbo 4.0L V8 delivers 496hp to the wheels of the new Maybach which remains competitively priced versus its direct competitors. If you're an elite executive in the market for a luxury saloon, the 2021 Maybach S-Class provides the ideal solution for those who prefer to be driven by a personal chauffeur.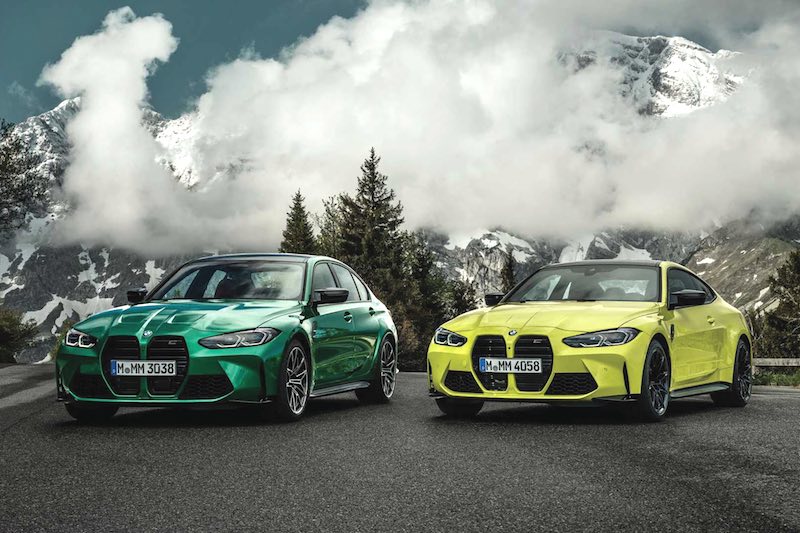 The jury is still out on BMW's new oversized kidney grille, but there's no doubt the completely redesigned M4 model offers a notable improvement over the brand's previous version. Along with a dramatically revised exterior, the newest M4 features a more powerful version of BMW's twin-turbocharged in-line six cylinder engine capable of producing 473hp and 406 lb-ft of torque. Opt for the M4 Competition package and you'll be rewarded with an additional 30hp as well as a larger set of wheels to keep you firmly planted on the asphalt. You'll be forced to stick with the base M4 for a manual gearbox. However, rumor has it that the updated 8-speed automatic transmission being offered as the only option in the Competition series could make way for a rear-biased, all-wheel drive system capable of disengaging the front wheels on command for some serious drifting action. In either case, we found the extra M Carbon bucket seats, M Drive Professional package (with onboard drift analyzer and lap timer), and the M Driver's package (which unlocks a higher top speed and includes access to a one-day driving course) as must-have additions.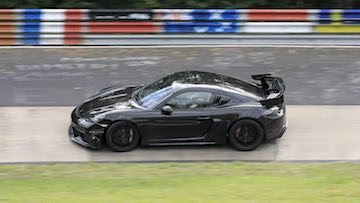 Conversely, the Porsche team in Stuttgart is said to have plans to release its newest sports car later this year with the launch of the 718 Cayman GT4 RS. Building on the success of the recently unveiled 911 Heritage Edition and 992 Gen 1 GT3, the 2022 718 Cayman GT4 RS is expected to produce roughly 500hp, up from 414hp in the current non-RS GT4 model. The highly-anticipated RS version is expected to inherit a handful of components from the recently released 992 Porsche 911 GT3, including optimized air curtains on the front bumper, NACA ducts on the hood (a common RS trait), and rear quarter window louvers – presumably for increased aerodynamics. Don't expect to find the new RS with a manual shifting option however, as all signs point to the new model only being offered with the brand's PDK automatic transmission. At an estimated $30,000 price increase over the standard 718 Cayman GT4, you can expect the RS edition to deliver a noticeable difference in overall performance.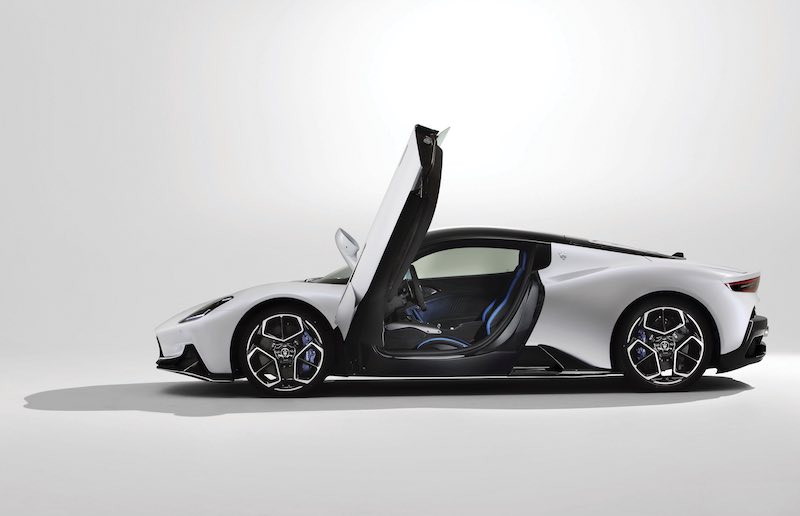 No luxury automotive list would be complete without the inclusion of at least one Italian marquee, and the engineers at Maserati have taken note. The all-new Maserati MC20 enters the market as the brand's first super sports car and pays homage to the legendary Maserati MC12. Underneath the hood of the head-turning supercar lies a masterfully developed twin-turbo 3.0L V6 Nettuno engine that generates a staggering 621hp. The groundbreaking powertrain moves the new model from zero-to-sixty in less than three seconds and helps the MC20 reach a top speed of 202mph. It's the first Maserati to use a full carbon fiber monocoque, resulting in an ultra-lightweight body that, combined with the vehicle's mid-engine configuration, provides a near perfect power to weight ratio. It's also the brand's first model to feature butterfly doors and is made entirely in the company's Modena factory. There's no shortage of technology on the inside, with four driving modes (activated by a watch-style knob on the center console) plus a fully customizable digital instrument panel and infotainment system. Weighing in at just 3,300 lbs, the new MC20 is unquestionably one of the hottest new supercars available for purchase in 2021.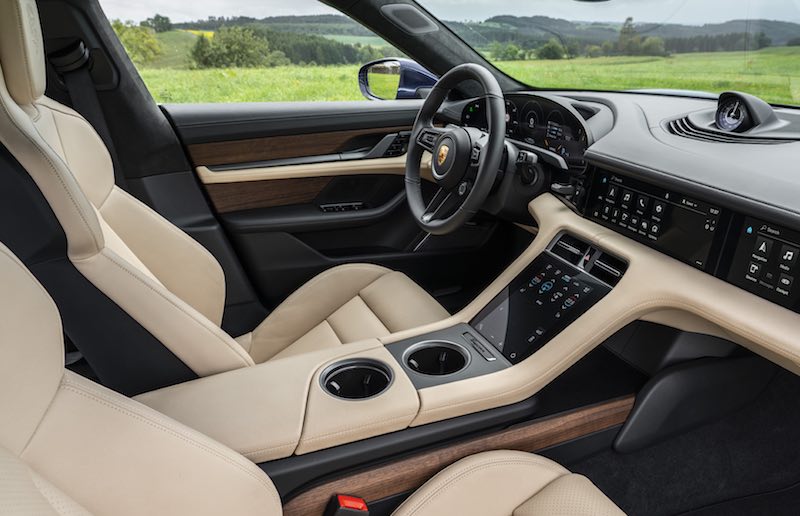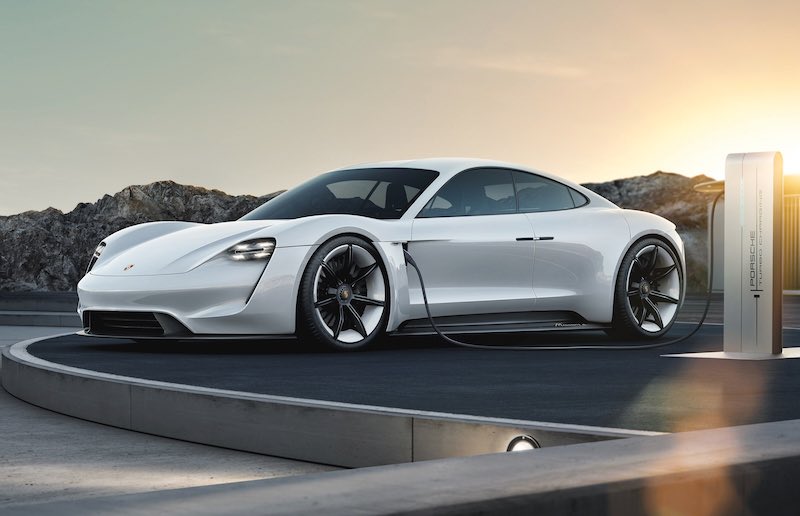 Ready to make the jump to electric? Like it or not, the future of the automotive industry is inevitably becoming electrified. Case in point: the massive success of the Porsche Taycan sedan and newly launched Taycan Cross Tourismo are said to have heavily influenced Porsche's plans to be more than 80% electric by 2030. There are talks of a Taycan Coupe and Taycan Convertible entering the assembly line, though no timeline has been announced for delivery of these additional body styles. We do know Porsche will begin phasing out gas vehicles over the next few years, and we expect others to follow suit.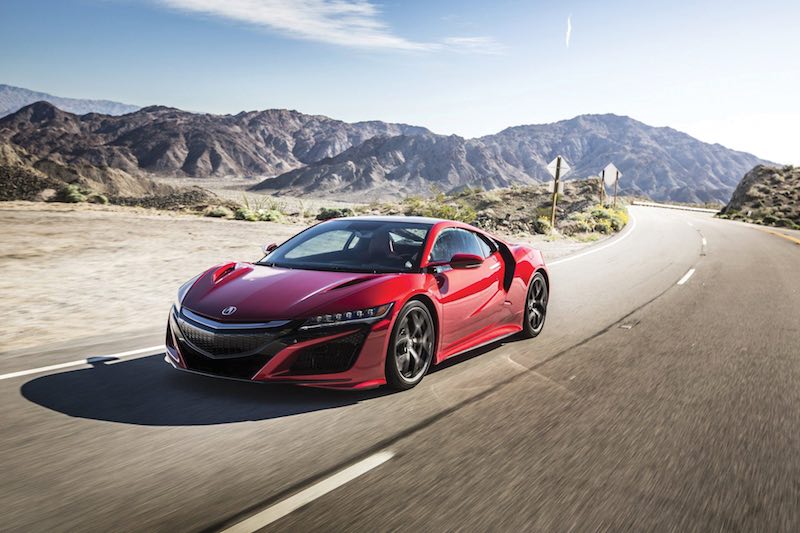 The latest generation Acura NSX, albeit not fully electric, is also worthy of consideration. Positioned at the pinnacle of Honda's luxury subsidiary, the Acura NSX's hybrid powertrain generates a top speed of 191mph and stop-to-60 acceleration in 2.7 seconds. The model's twin-turbocharged 3.5L V6 works harmoniously with its three electric motors and 9-speed dual clutch transmission to deliver a combined output of 573hp and 476 lb-ft of torque. Thanks to two electric motors in front, one at each wheel, the NSX is essentially an all-wheel drive vehicle with torque vectoring and the ability to supplement power during acceleration to virtually eliminate the loss of performance from turbo lag. Options abound with Acura's flagship model and range from extensive carbon fiber add-ons to a colorful palette of exterior paint and interior trim choices. Presenting four distinct driving modes (Quiet, Sport, Sport+, and Track), the cutting-edge high-performance hybrid can switch from an F1-inspired supercar to an ultra-discrete EV on the fly. The feature that we found most impressive, though, is Acura's 8-year 100,000 mile warranty for the NSX's hybrid components, making this arguably one of the most reliable supercars to ever hit the streets.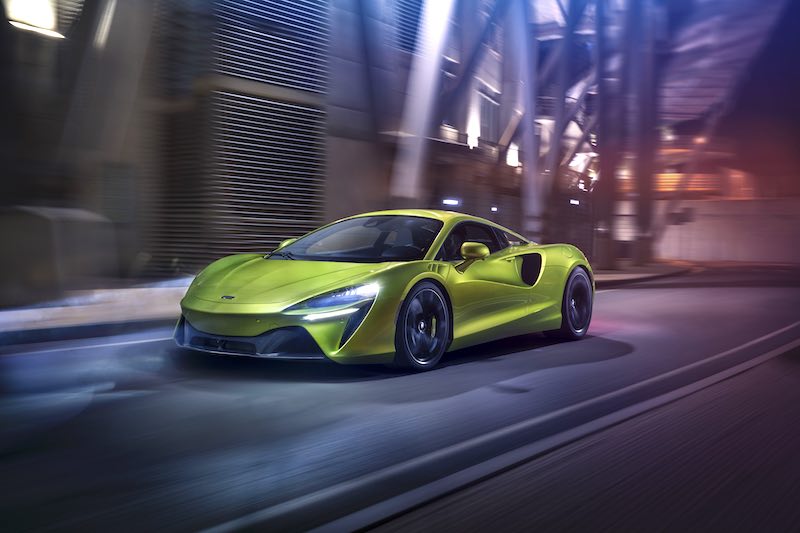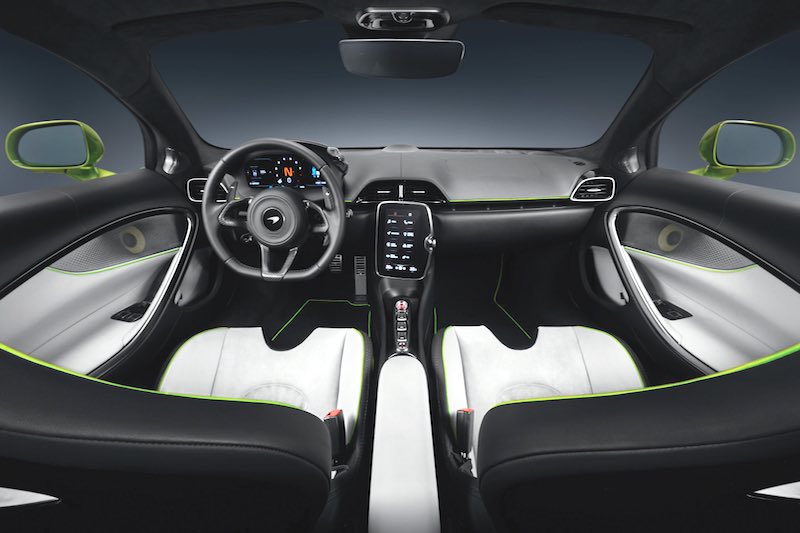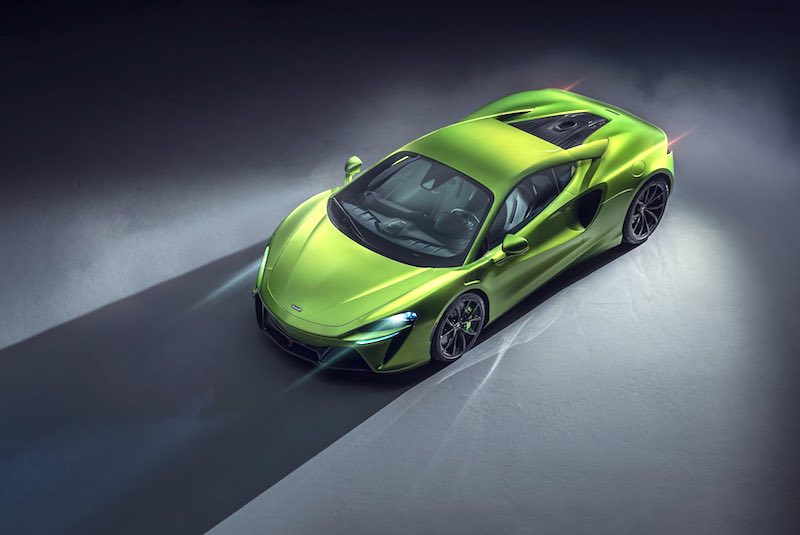 Great Britain's McLaren Automotive has similarly entered the hybrid supercar field with the release of the McLaren Artura. With a new twin-turbo 3.0L V6 (a significant departure from the company's go-to V8 platform), the Artura takes advantage of an added electric motor for a combined 671hp and 531 lb-ft of torque. Notably, it marks the first use of the company's MCLA (McLaren Carbon Lightweight Architecture) which has been purpose-designed for use in McLaren's future electrified powertrains. Paired with the newly designed and lighter weight V6 engine, the Artura manages to maintain an extremely low curb weight of only 3,303 lbs. Its state-of-the-art "axial flux" electric power unit is similar to the Ferrari SF90 and will add performance assistance when needed or power the vehicle independently (when reversing, for example). There are also improvements in handling with a new electronically controlled limited slip differential, carbon-ceramic brakes, and a new 8-speed dual clutch transmission. The Artura is nearly a quarter of an inch longer than its 720S big brother, yet maintains a pleasingly streamlined appearance thanks to the omission of any aggressive active aerodynamics. A more spacious cabin with narrower door sills and less visible carbon trim help make the Artura a significantly more comfortable daily driver. Standard options include power-adjustable "comfort seats," a much-needed front-end lift system, power-folding mirrors, and soft-close doors. An 8-inch touchscreen infotainment display provides easy access to the vehicle's various controls, and the Artura's electronic systems receive over-the-air updates to ensure your model always has the latest software. We suggest you reserve a build slot today if you plan on adding the Artura to your fleet anytime soon.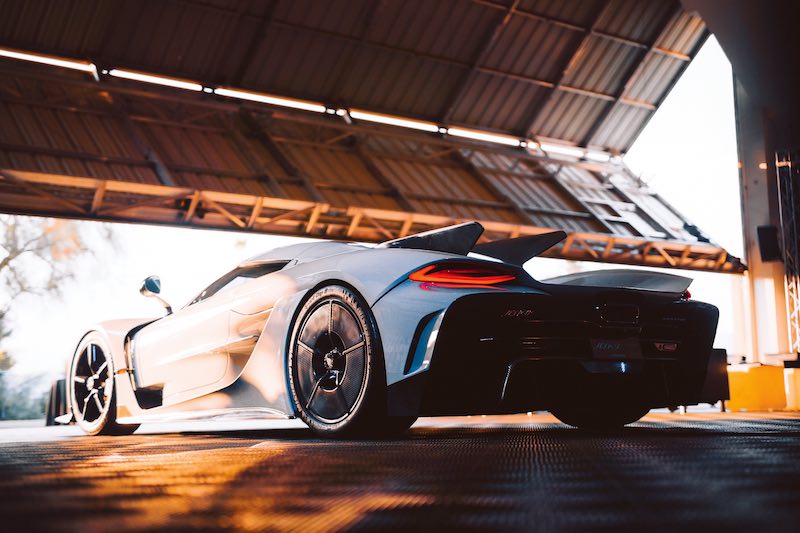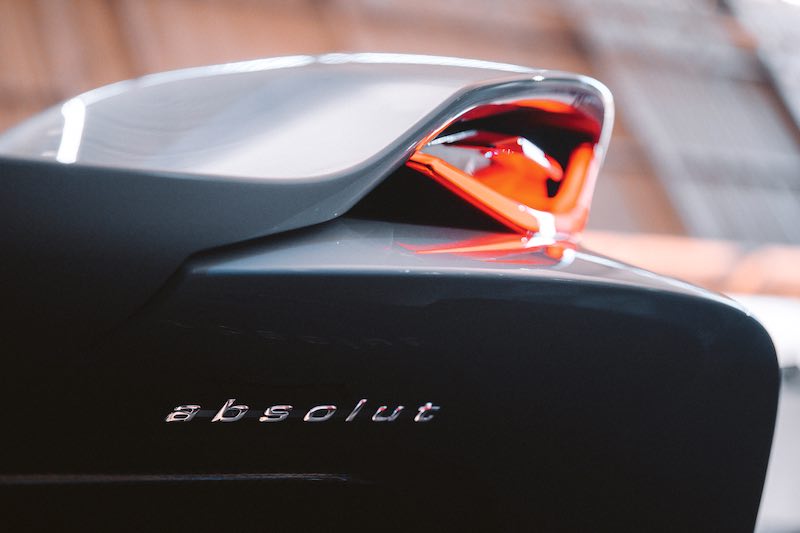 And finally, we would be remiss not to mention at least one ultra-exclusive, over the top, multi-million-dollar hypercar. For the zealous collector who simply must have the absolute best, we can't think of a better offering than the Koenigsegg Jesko Absolut (pun intended). Producing an astounding 1,600hp on E85 fuel, the new model is expected to be the fastest vehicle ever produced by the Swedish hypercar manufacturer. And after making a special appearance at the Jetset hangar early this year, we can speak candidly about the breathtaking design and unrivaled performance of this track-focused mega car. While reservations are said to be filled, we imagine there will likely be a few making the rounds among the world's most elite and savvy automotive aficionados.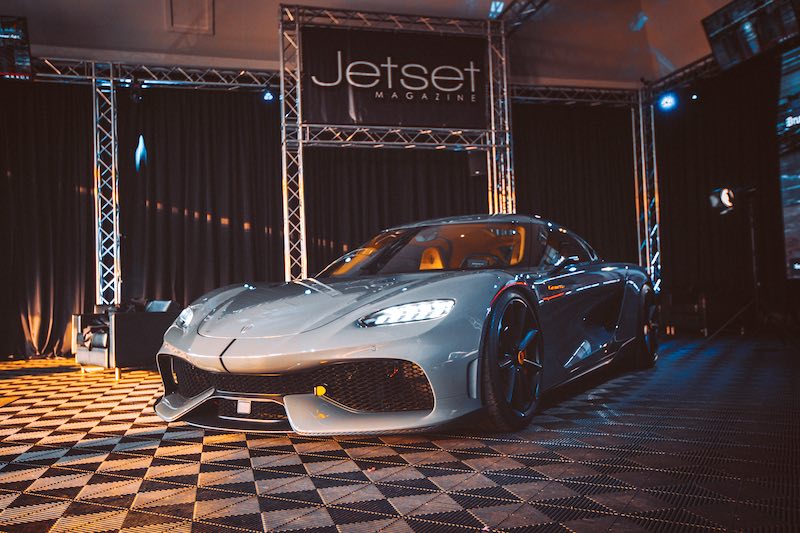 They say the vehicle you drive speaks volumes about your personality, and the current abundance of lucrative selections means there's never been a better time to update your garage. Whether you're considering a high-performance hybrid or simply want the finest in luxury and comfort, each of these featured vehicles offers an opportunity to take charge of the road in your own personal style.