With 2023 approaching its final lap, we look at a selection of the year's standout luxury, automotives, from high-performance to pure-electric. These are some of the models that got everyone talking, and surely some of the best to consider if you're expanding your garage to match your mood.
Aston Martin DBX707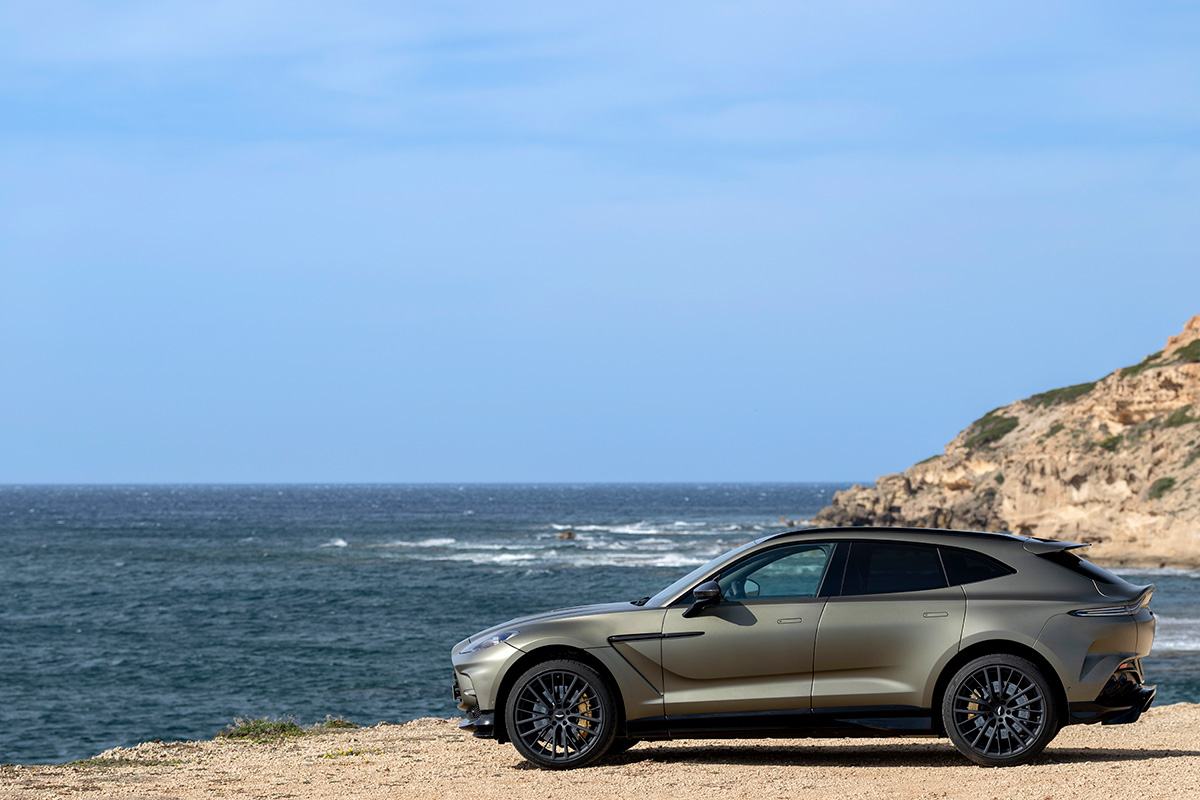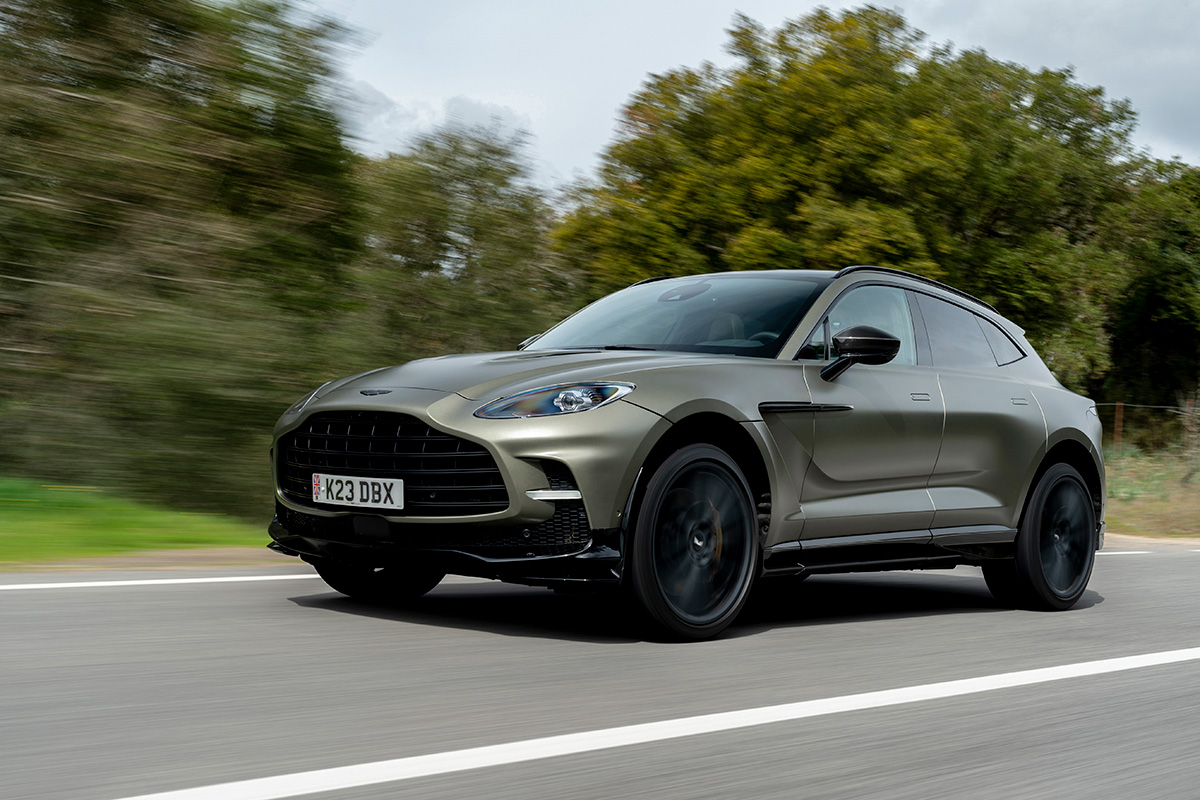 The age of the luxury super-SUV is here. Thundering out in front is the DBX707, balancing elegance, comfort and refined luxury with sheer power and sculpted sex appeal. Building on the lauded DBX, its 4.0-litre twin-turbocharged V8 now cracks out 707 metric horsepower, clocking 0-62mph in just 3.3 seconds. You'd perhaps expect a 2.3 tonne SUV commanding such enormous power to throw everybody around like rag dolls, but this is an Aston Martin. They don't flinch. Air suspension, with damper valving and Electronic Active Roll Control, combined with an optimized chassis, keeps heave, pitch and body roll behaving, and feels the most poised, planted and precise of any SUV. Loud and throaty, it sounds and handles like a true Aston Martin – in a class of its own. But this potency can also be softened for the GT cruising SUVs are known for, in an embroidered, stitched luxury leather cabin with sport seats as standard and optional carbon fiber everywhere. Utterly charming, with driver thrills in abundance, this may just be the most powerful, best handling luxury SUV in the world right now.
Rolls Royce Spectre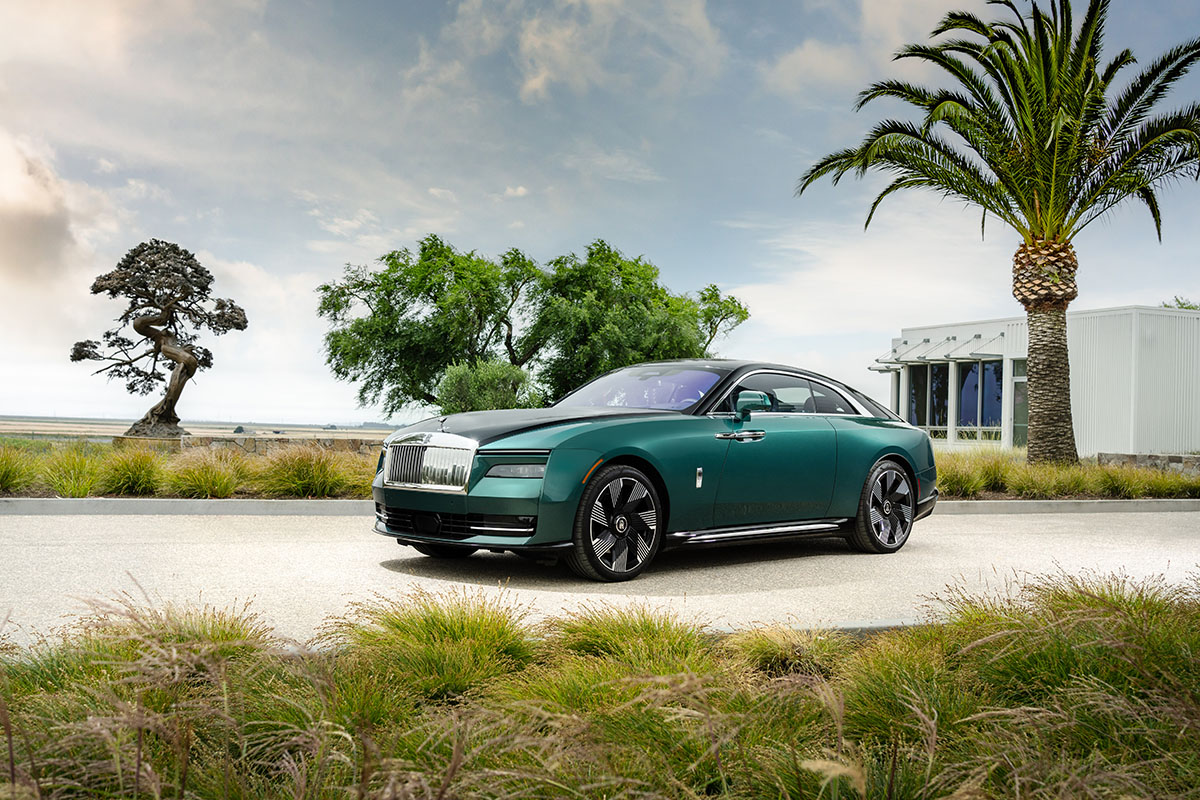 This year, the luxury British car maker turned its artisanal hands to the world of EVs. And the result is electrifying. The Rolls-Royce Spectre is the brand's first fully-electric car, and the 'magic carpet ride' has only been enriched. The silent, pillowy world of EV driving is already enough to evoke calm – but add to that all the indulgent, extravagant detail of a Roller, meticulously placed inside an ultra-luxury super coupé, and the world outside simply falls away. The Spectre is a driver's car, sheer performance comes with the territory; two electric motors, front and back, produce the equivalent of 584hp and accelerate from 0-60mph in 4.4 seconds.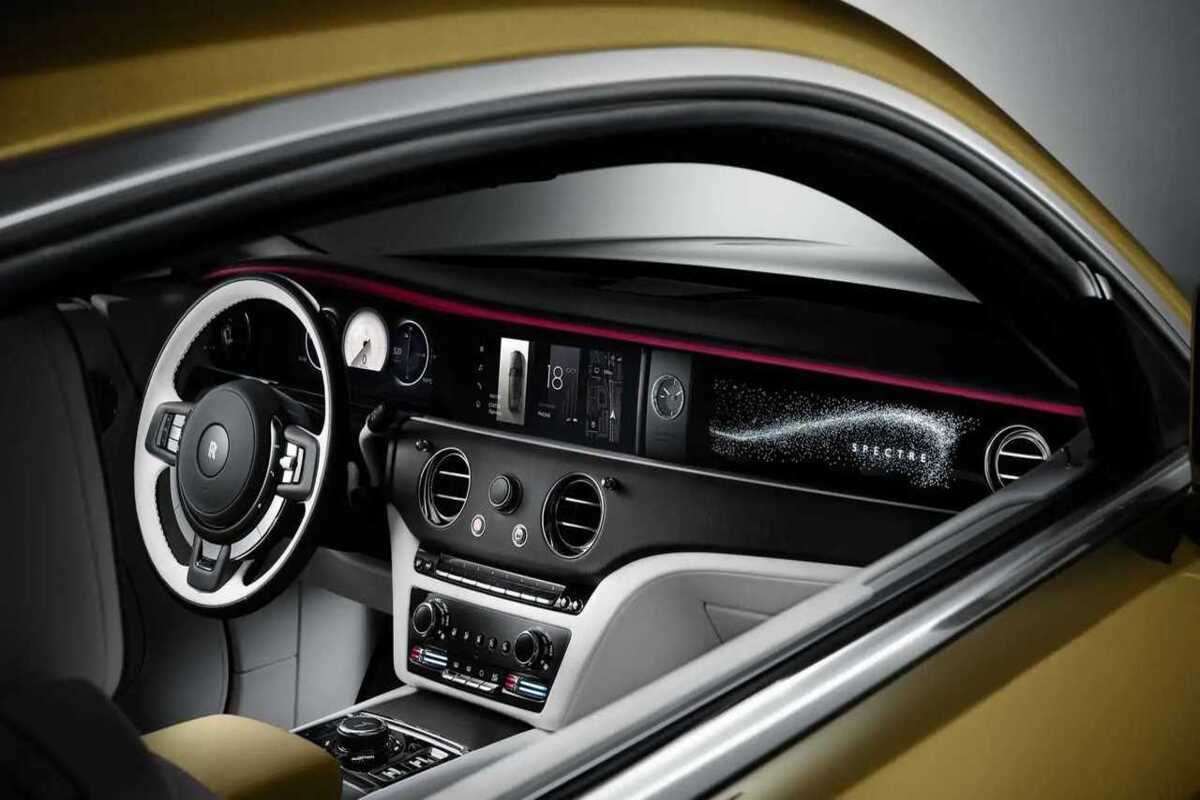 Air springs and automatically decoupling anti-roll bars keep things stable, smooth and fiercely accurate. Plug it into a fast charger when the fun runs out and you'll have approximately 80% charge in just 34 minutes. Rolls' 'effortless doors' are bigger than ever on the Spectre at 1.5 meters long, and the driver's side now closes automatically when pressing the brake. Cocooned inside with deep dashboards and low seats, starry night skies inspire the cabin – nearly 10,000 softly-lit 'stars' line the inside of the Spectre doors and the illuminated fascia. Of course, there are endless possibilities for how to spec the Spectre and its interior suite, its stitching, embroidery and intricate piping all bespoke. Whilst others face the challenge of successfully turning combustion-led racehorses electric, Rolls-Royce has done so with ease. Take note – everyone.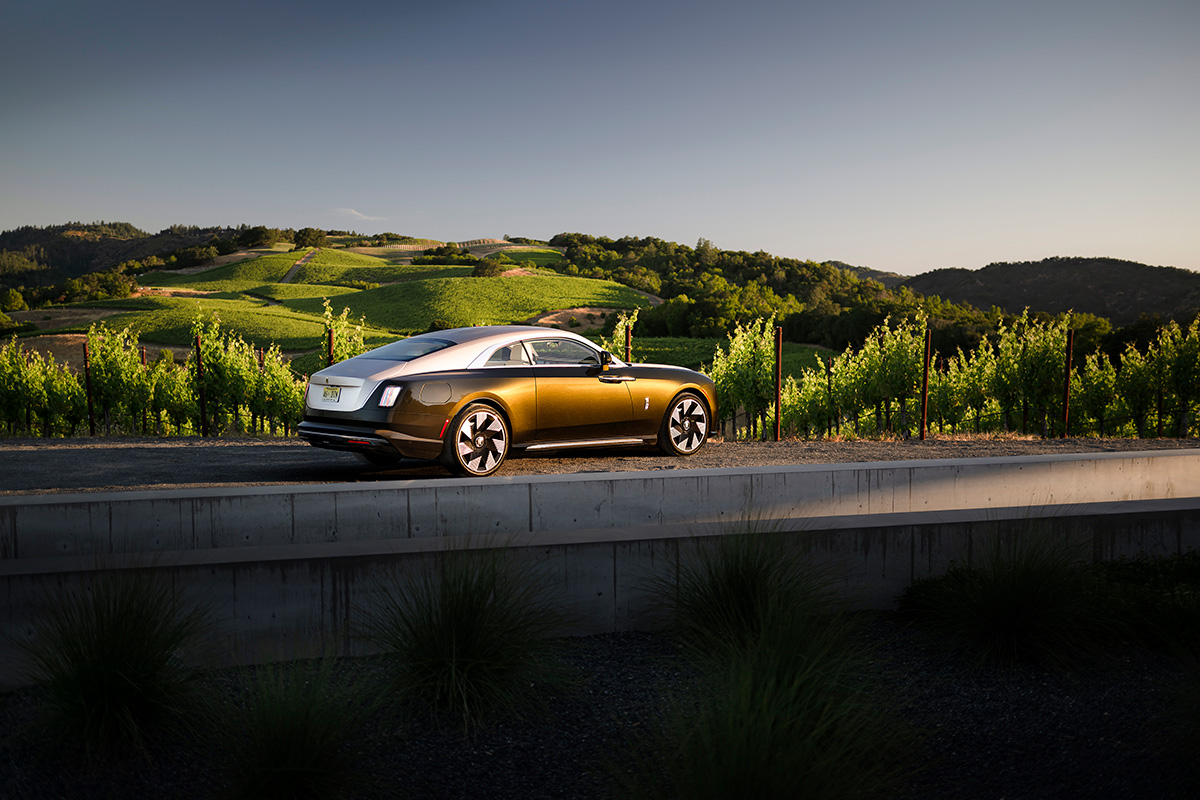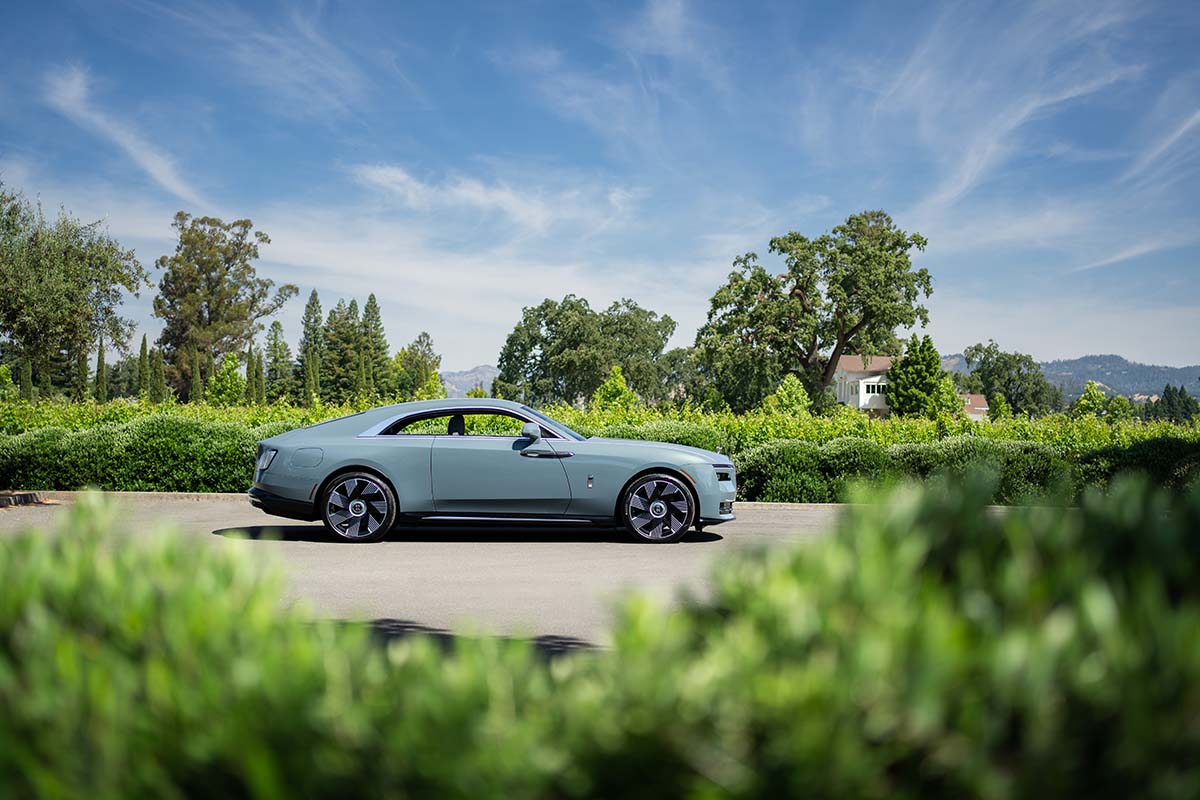 McLaren Artura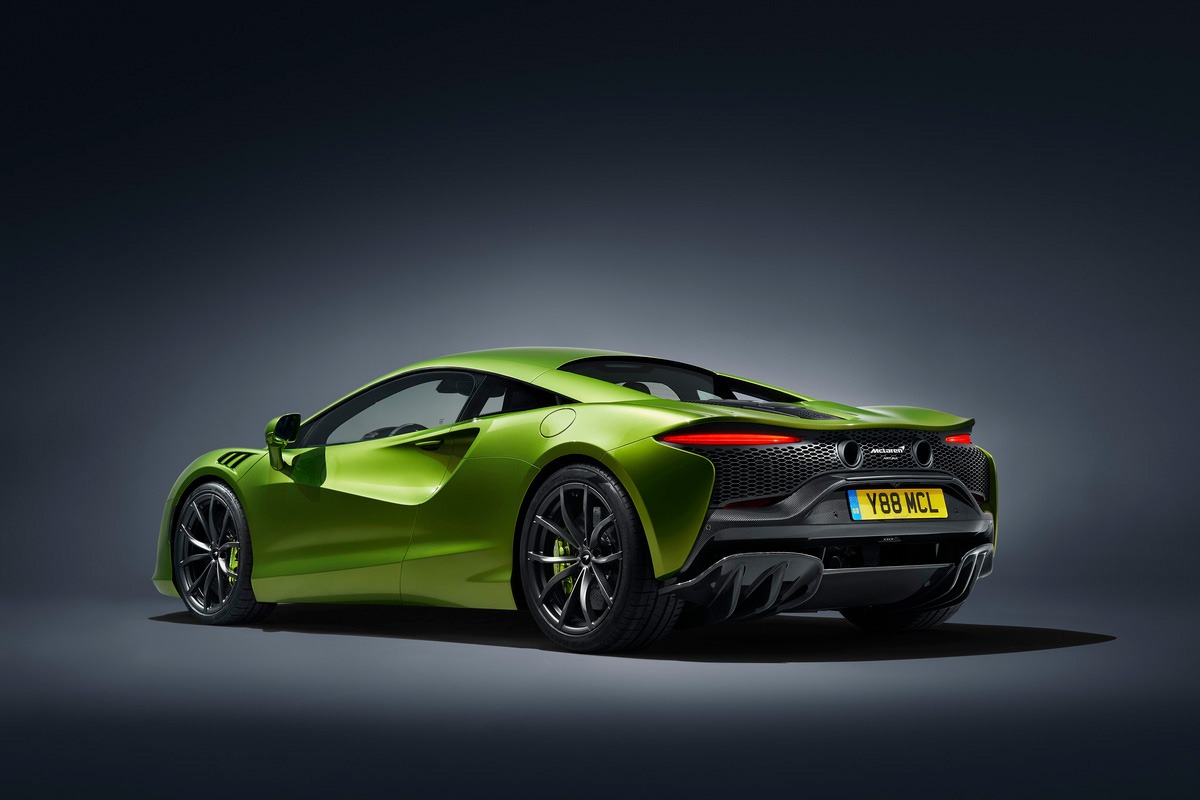 All-new and built fresh from the ground up, McLaren's first ever High-Performance Hybrid supercar brings the British marque into the future, whilst retaining half a century's worth of raw exhilaration and racing heritage. An imposing twin-turbocharged 3.0 liter V6 sits behind the cockpit which, combined with the new E-motor, produces a jaw-dropping 671bhp and 0-62mph of 3.0 seconds. Its electric horsepower provides a lightning-fast throttle response, whilst multi-link rear suspension and an electronically-controlled differential glue you to the road. McLaren's classic dihedral sliding doors only add to the drama, with an aggressive, lightweight supercar stance that looks and feels like you're practically sitting on the asphalt. But this is also the most fuel-efficient McLaren ever built and definitely the quietest, its E-mode good for 19 miles of electric-only driving – and not waking the neighbors. A completely new cockpit puts driver tech front and center; drivetrain controls now sit on the binnacle, a new infotainment system supports smartphone mirroring and two high-def screens bring it all to life. But one thing remains the same: when the Artura's meaty V6 fires up, raucous and loud behind you, it's utterly smile-inducing and demands attention – no matter what speed you're doing.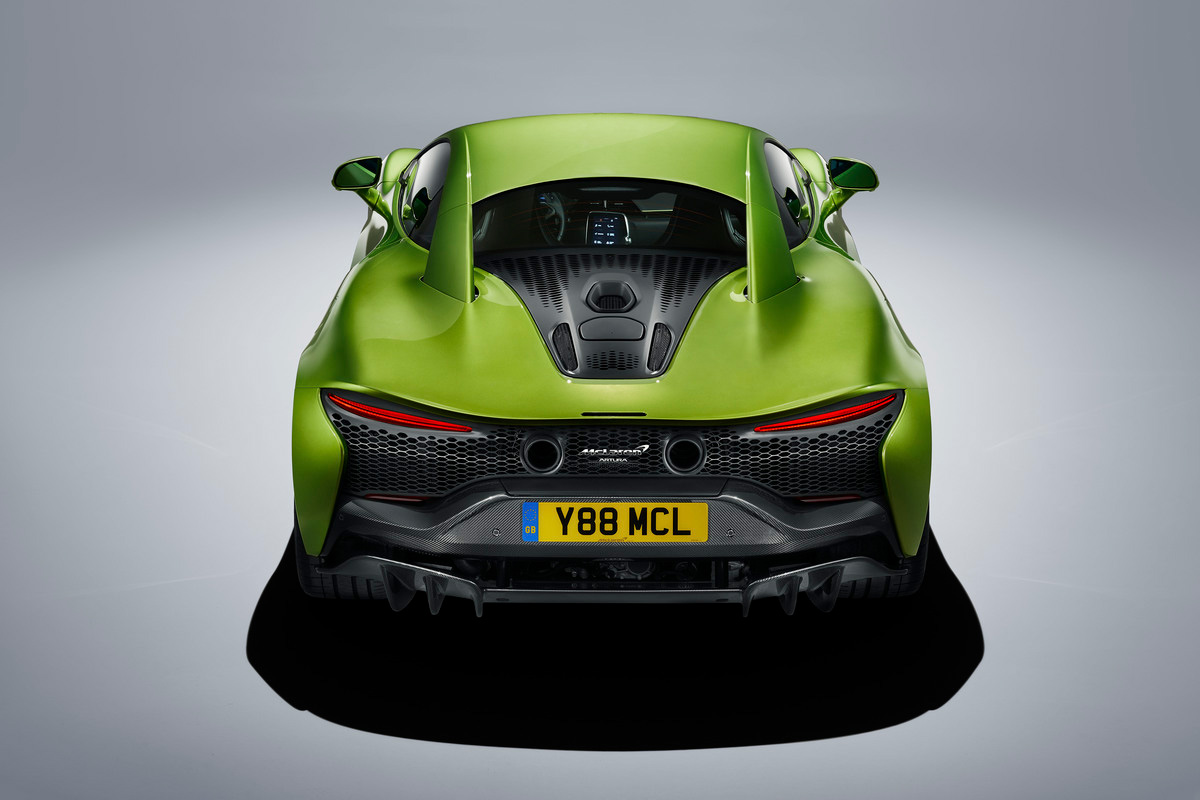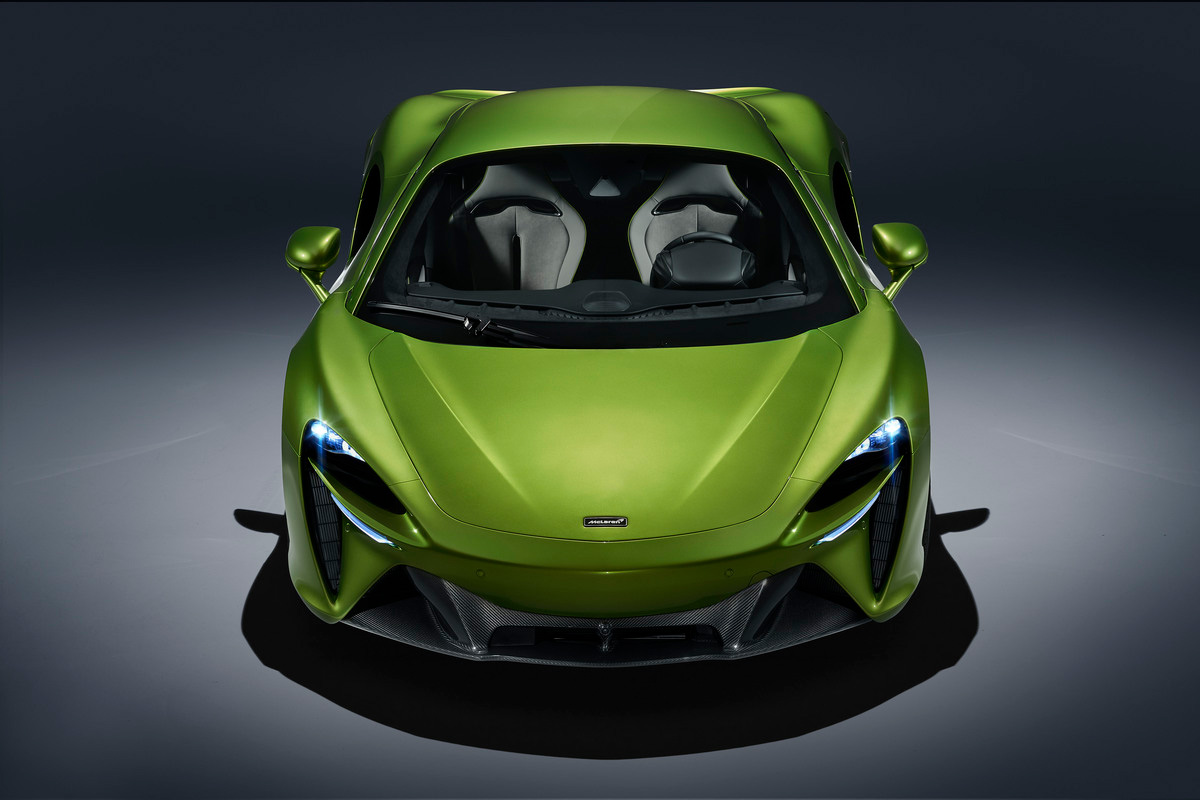 BMW XM
The most expensive BMW money can buy, the most powerful and perhaps the most controversial. On the road, it's presence is thuggish, brute and imposing. Its massive black kidney grills illuminated, this is a statement car – with the horsepower to back it up. A newly-developed plug-in hybrid system combines a thumping twin-turbo 4.4-litre V8 with an electric motor, producing 653hp and 800Nm of torque. This immense power launches the XM to 62mph in 4.3 seconds, controlled by the M Sport differential and adaptive M suspension.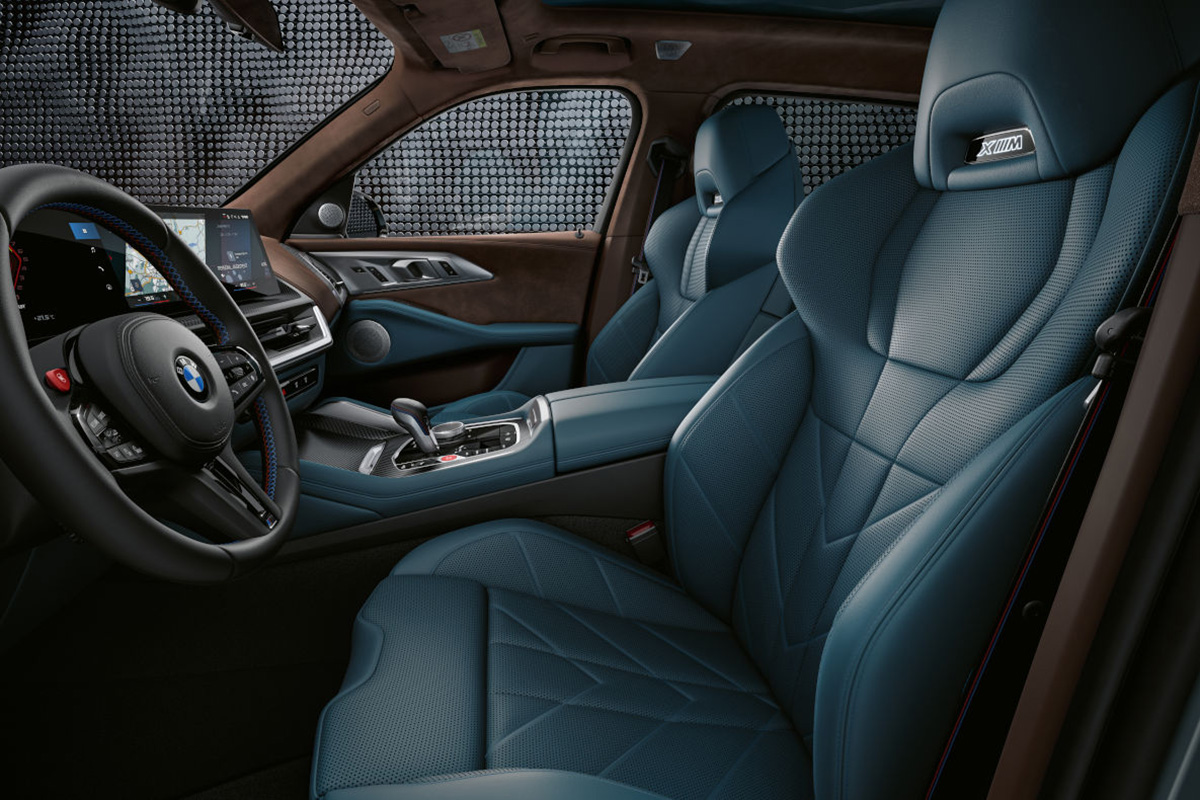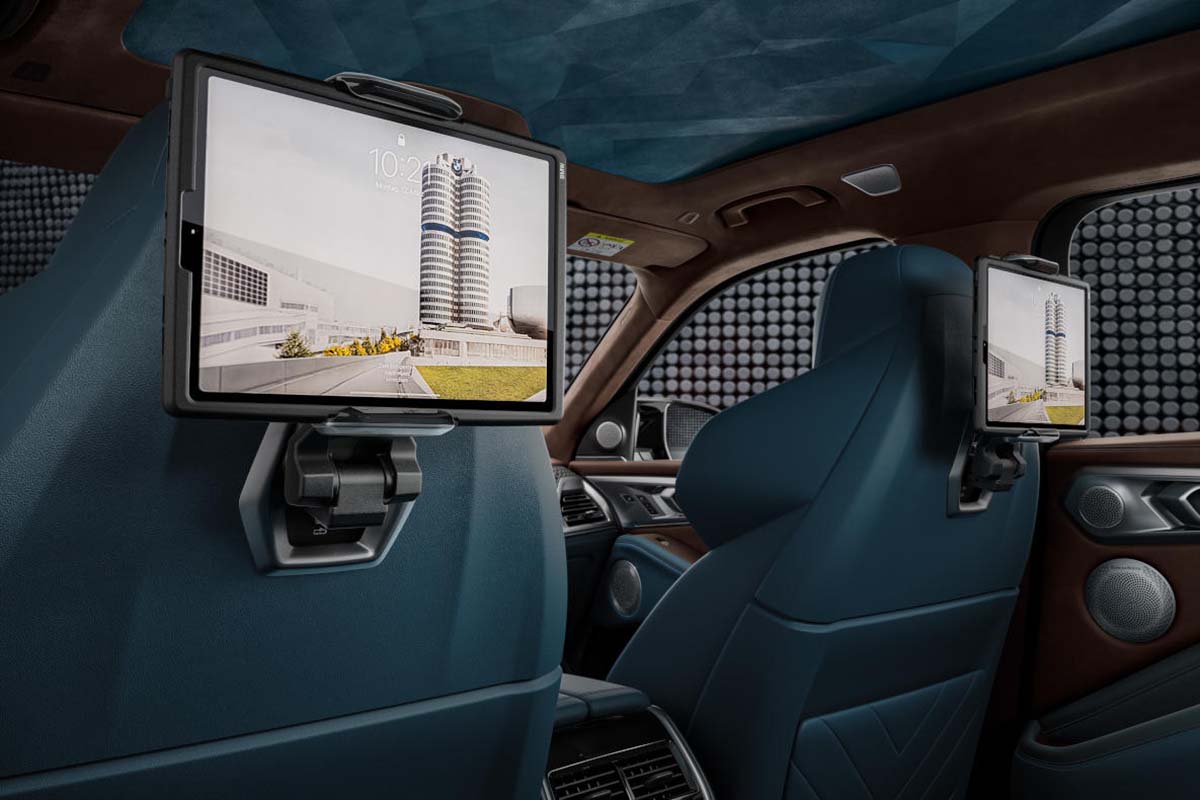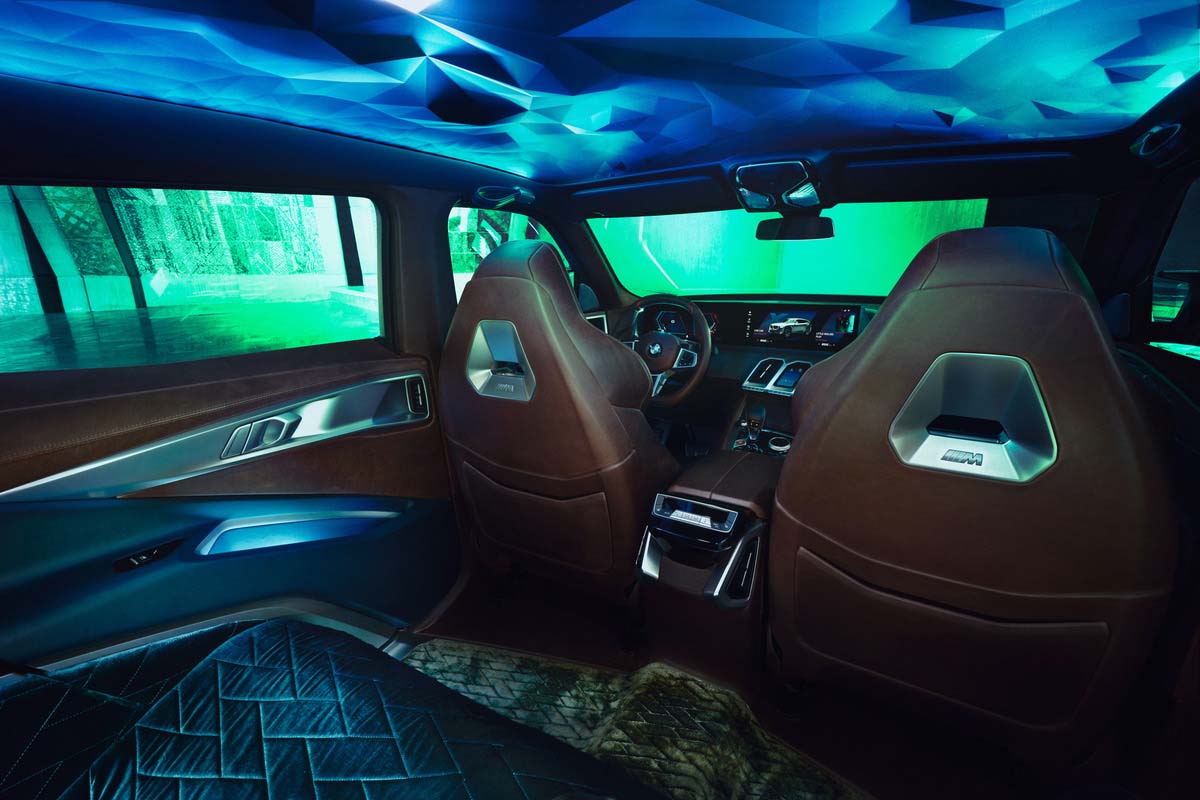 Inside, the cabin is so lavish it inspired BMW to call the back seats the 'M Lounge'; spacious, plush and lit by changing colors along the sculpted prism headliner, the reclined rear 'seat bench' feels more like a deep-cushioned sofa with its quilted Alcantara cushions. Tech is also everywhere – mixed in among the vintage and Merino leather – for the heated seats are also massaging, there are welcome and goodbye light shows and deep, futuristic sounds, developed with Hans Zimmer himself. There is Integral Active Steering (turning both front and rear wheels), an automatic parking assistant, YouTube streaming, 20 Bowers & Wilkins Diamond Surround Sound speakers, a digital key and much more. The XM is a head-turner and, whilst some purists may consider the XM sacrilege to all that is M-power, the fact is those in real-life can't stop staring at it.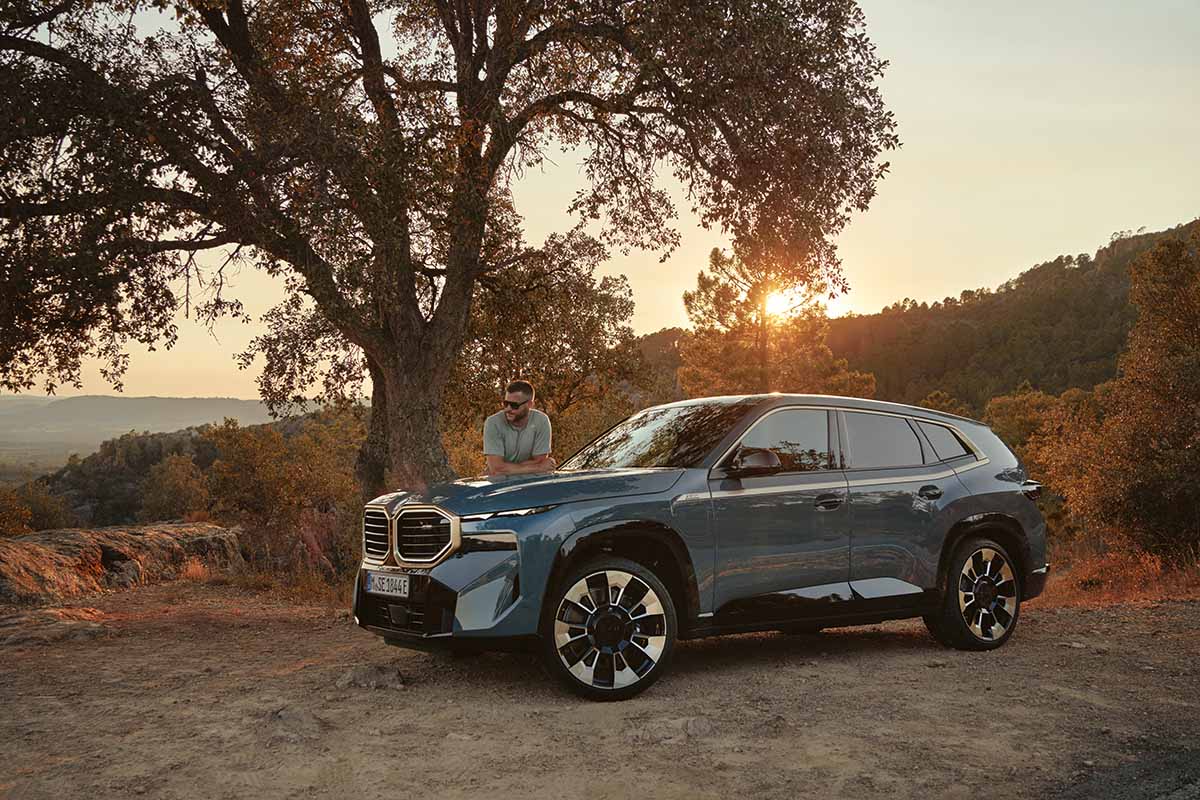 Polestar 3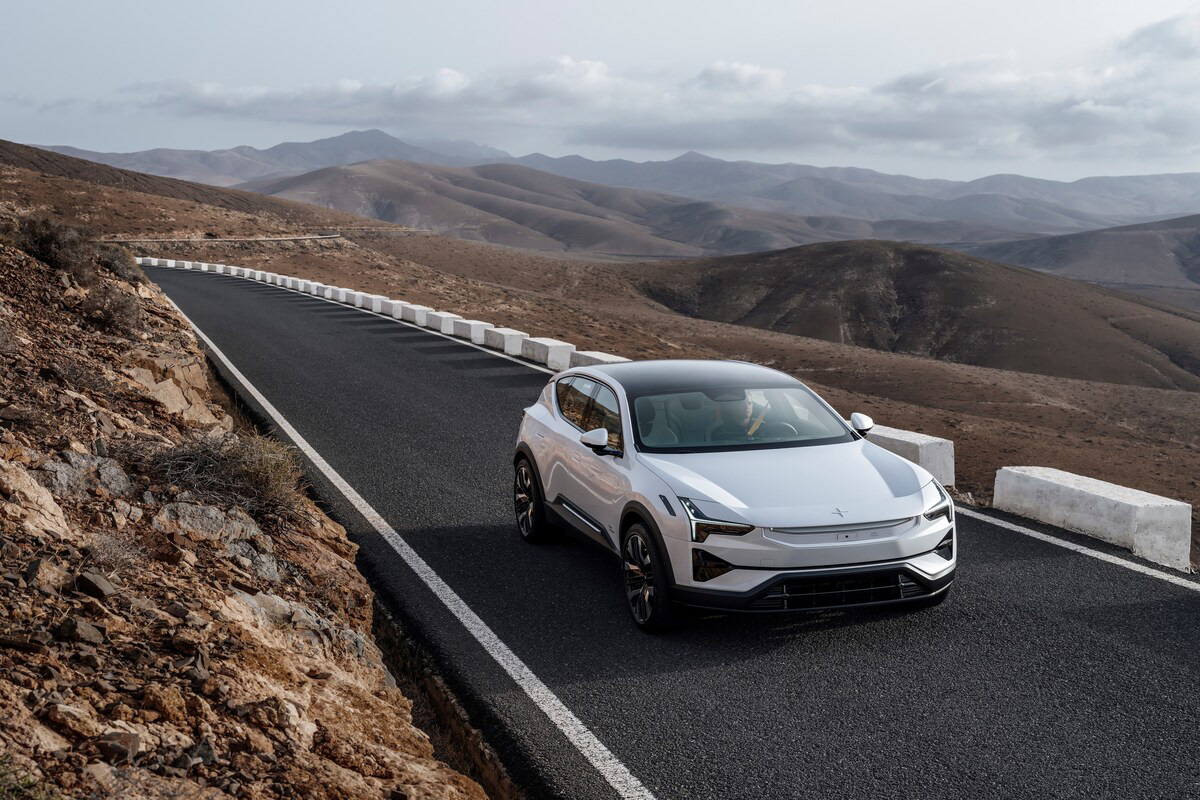 If your garage is already brimmed with performance and luxury – or perhaps you're starting from scratch – and a new, electric daily driver is high up on the list, consider the Polestar 3. A fully-electric, large SUV with Scandinavian design and simplicity at its heart, this is sure to provide the calming, mind-clearing contrast you crave. Perhaps it's the roomy, comfortable interior, with ample space for five, or the minimalist cockpit with one screen and a single dial that evokes peace.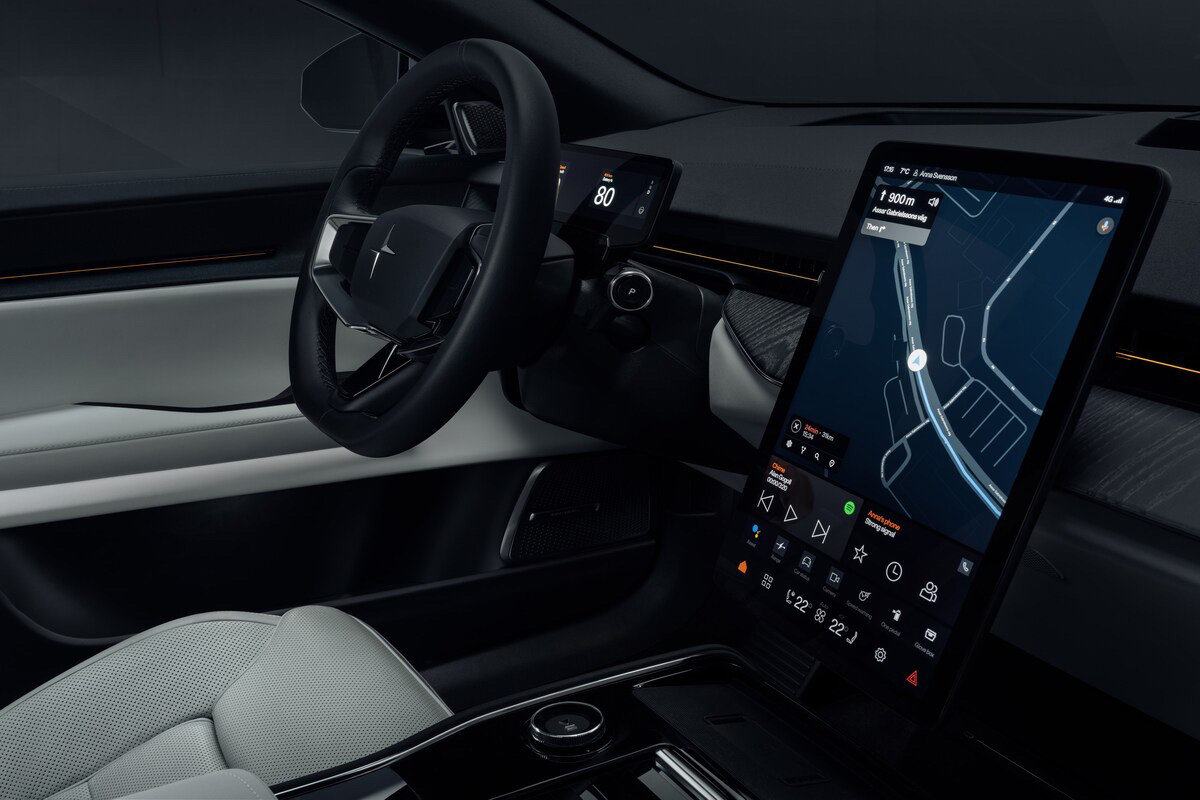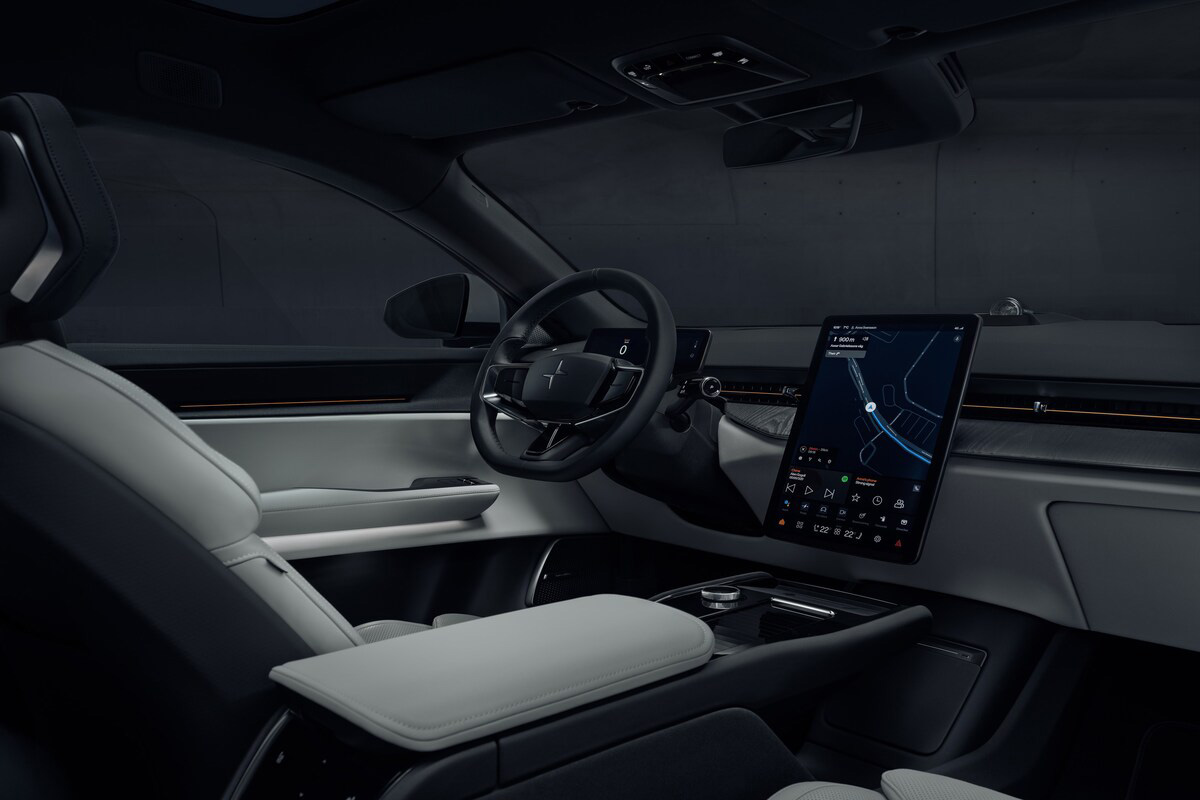 Or the exterior design language, that combines pleasing and smooth aerodynamic lines with a wide, powerful stance, almost prompting a deep, tension-relieving sigh. Although, let's be honest, this is also a high-performance EV, launching from 0-62mph in just 5.0 seconds. A front aero wing and rear aero blades aim to make things feel planted (in SUV territory), along with dynamic air suspension that can adjust its active damper velocity once every two milliseconds. Admirably, there is a real focus on sustainability too, using fully-traceable wool upholsteries and animal-welfare certified leather among other initiatives, with a full life-cycle assessment planned for when production begins in 2024. And, of course as Volvo's new sibling brand, there's a focus on safety, with many sensors and cameras feeding into a centralized 'AI brain' powered by NVIDIA – including Smart Eye, which uses eye-tracking technology to monitor the driver.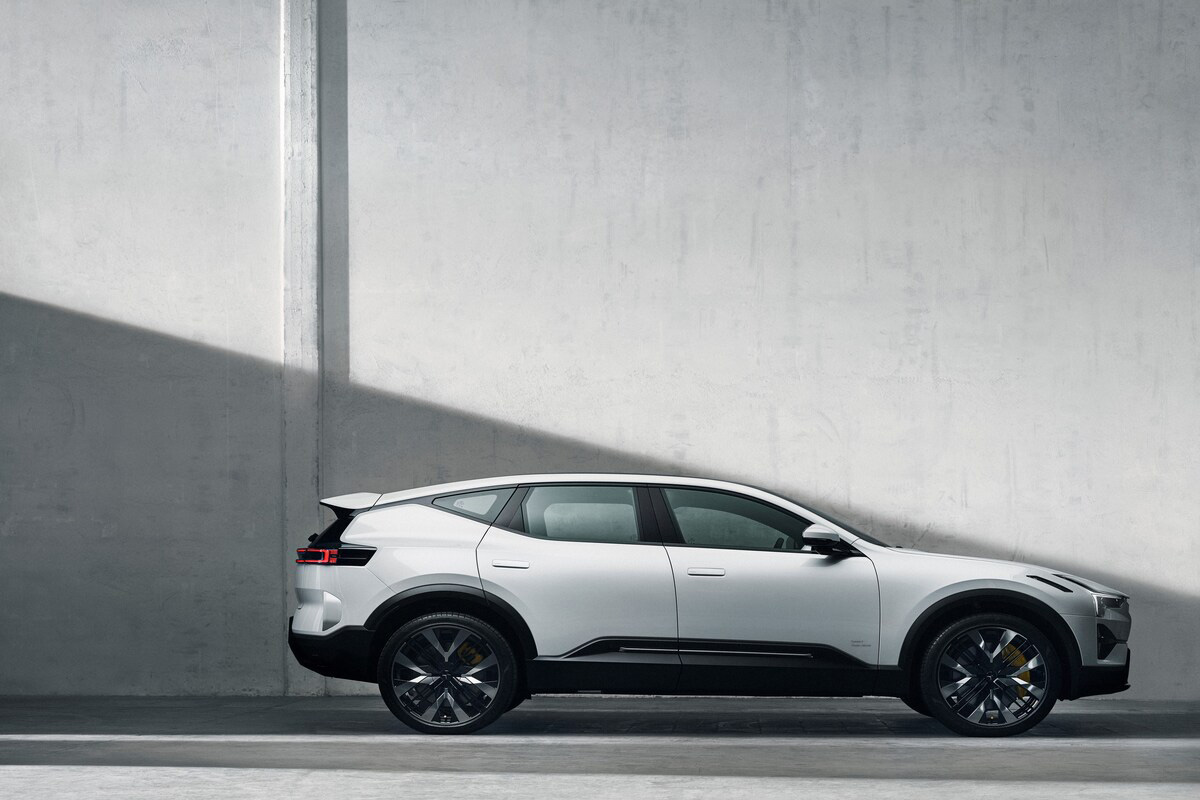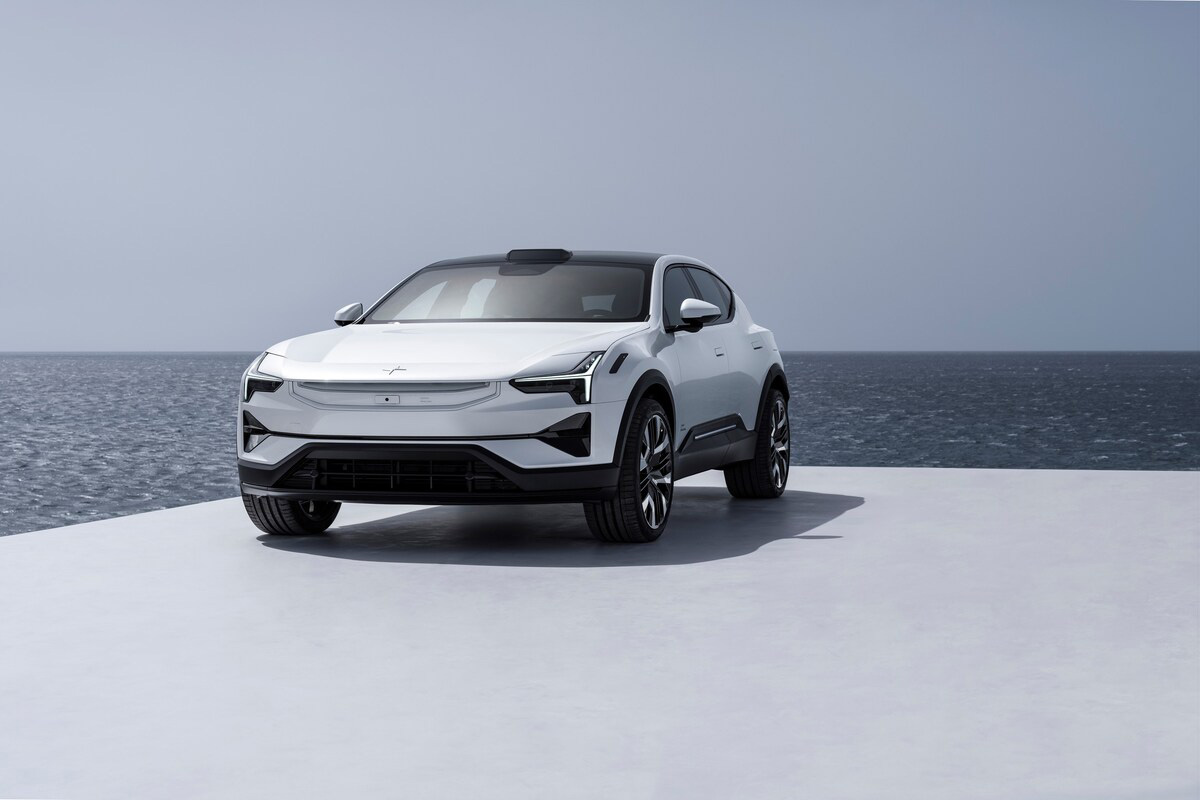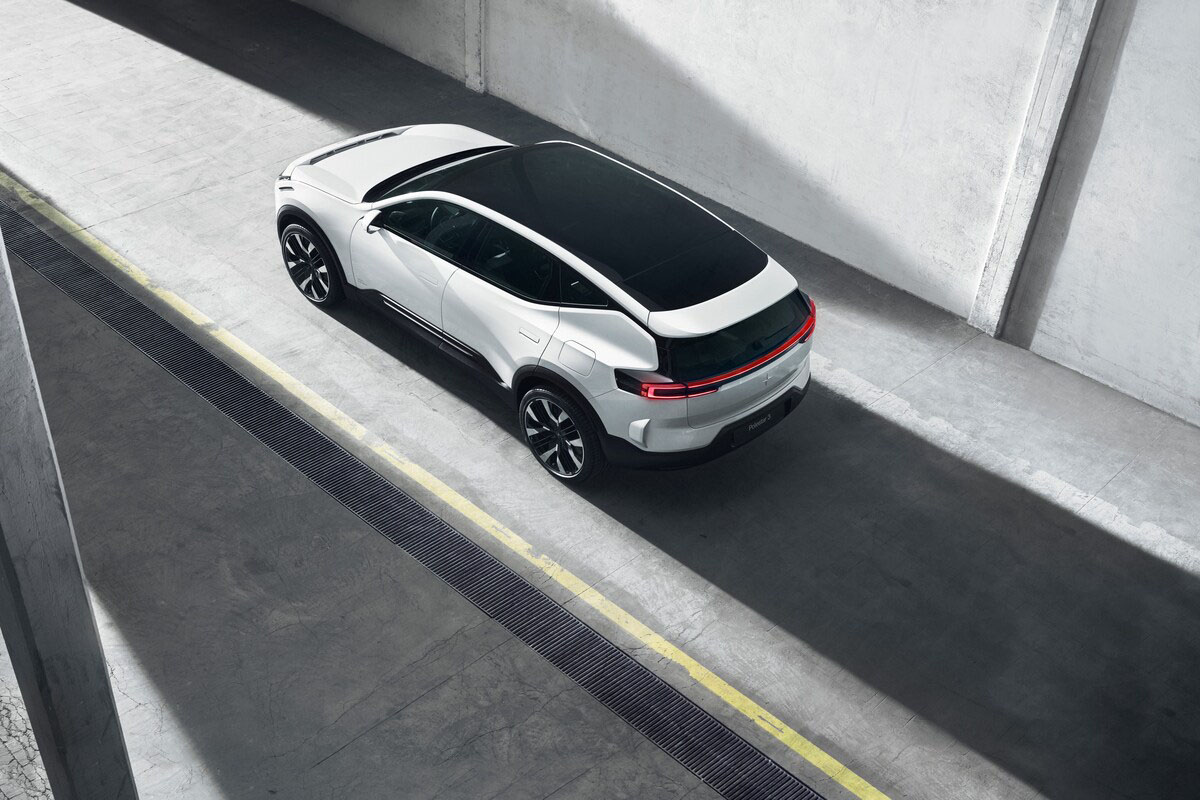 Porsche 718 Spyder RS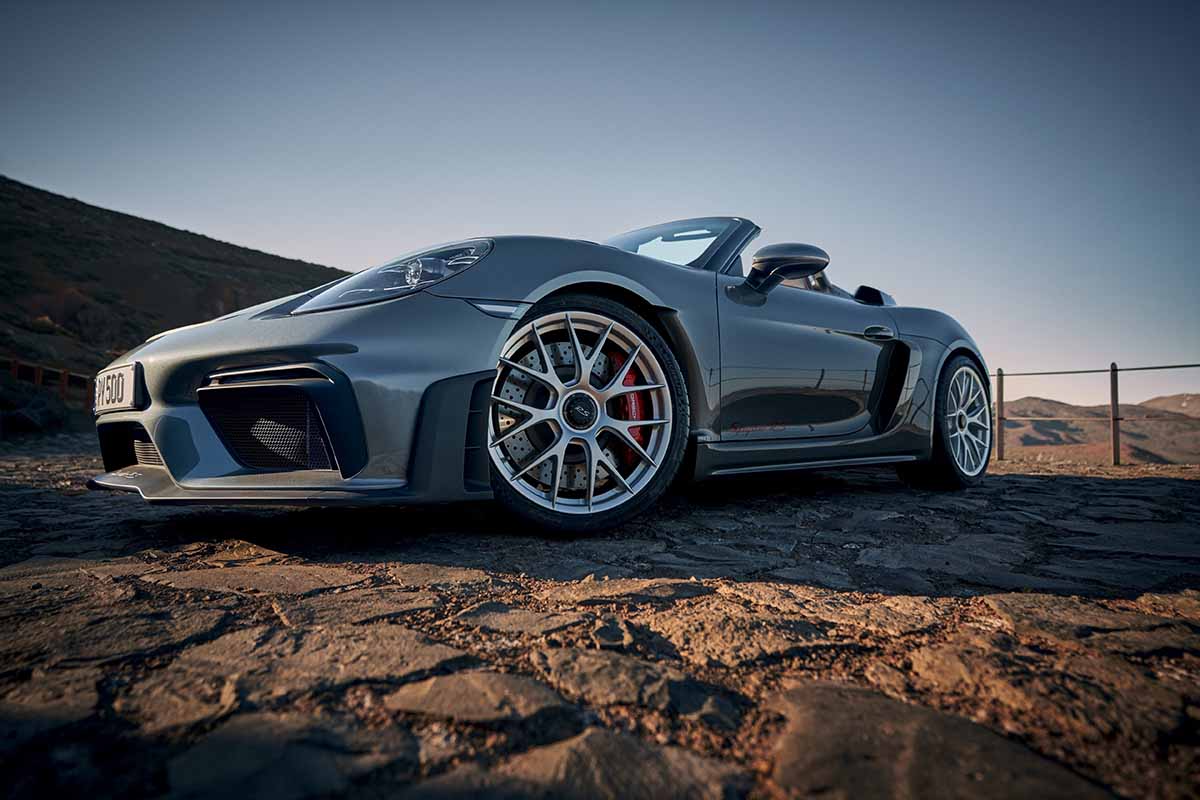 It's Porsche's last ever purely combustion-led, mid-engined sports car – and it's a send-off you, your neighbor or anybody else you drive past won't ever forget. For the first time, the high-revving, naturally-aspirated 4.0 liter flat-six from the 911 GT3 has been dropped into open-top driving. A beastly evolution of the original Boxster, the 718 Spyder RS is a road car with a race engine, an adventurous, open-air brother to the GT4 RS and the most ear-tingly daily driver you'll ever own. Kicking out 493bhp, with a seven-speed PDK to lay it all down through, it's an unfiltered, sensory rollercoaster to 62mph in 3.4 seconds, and to 124mph in just 10.9 seconds.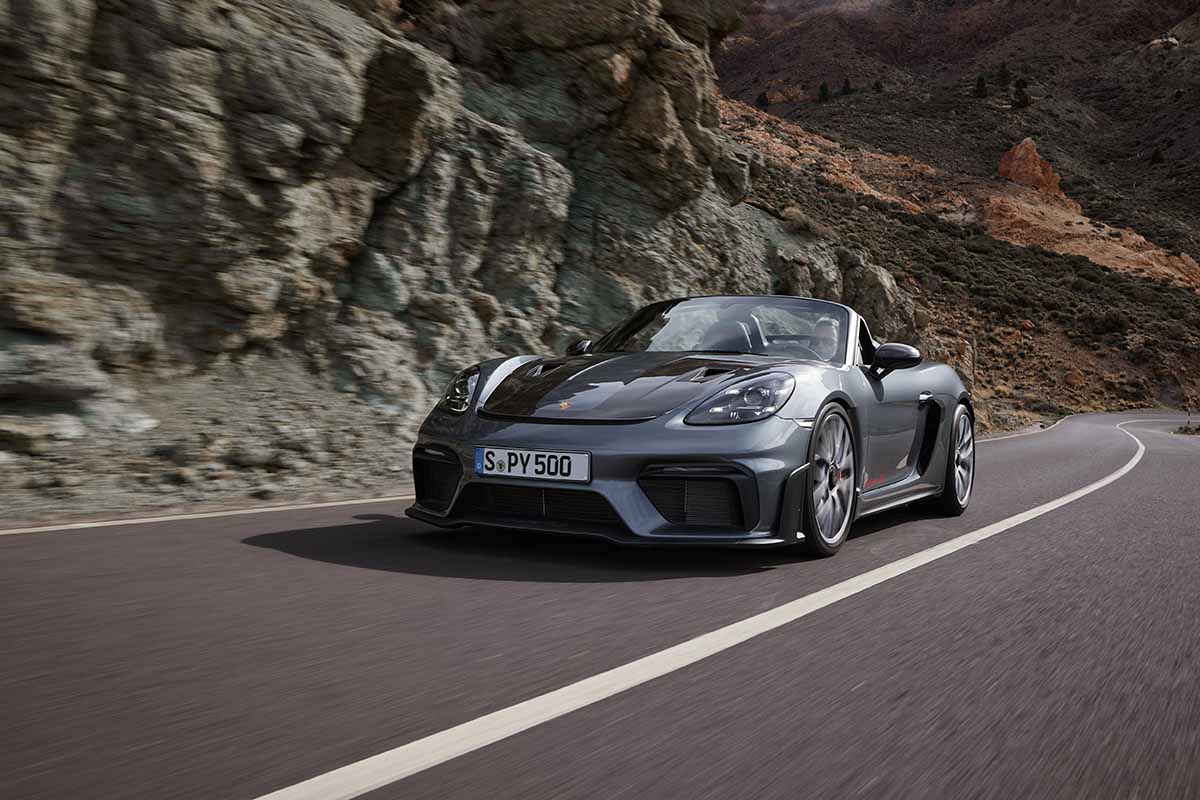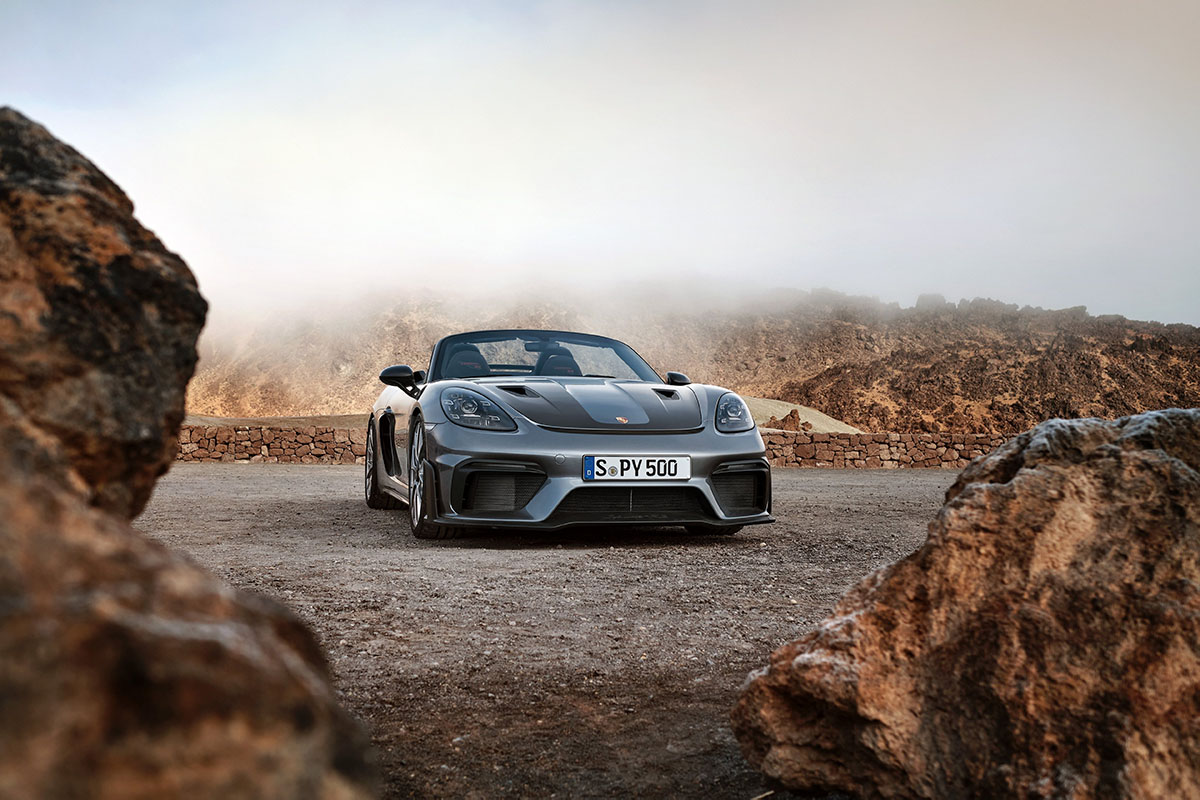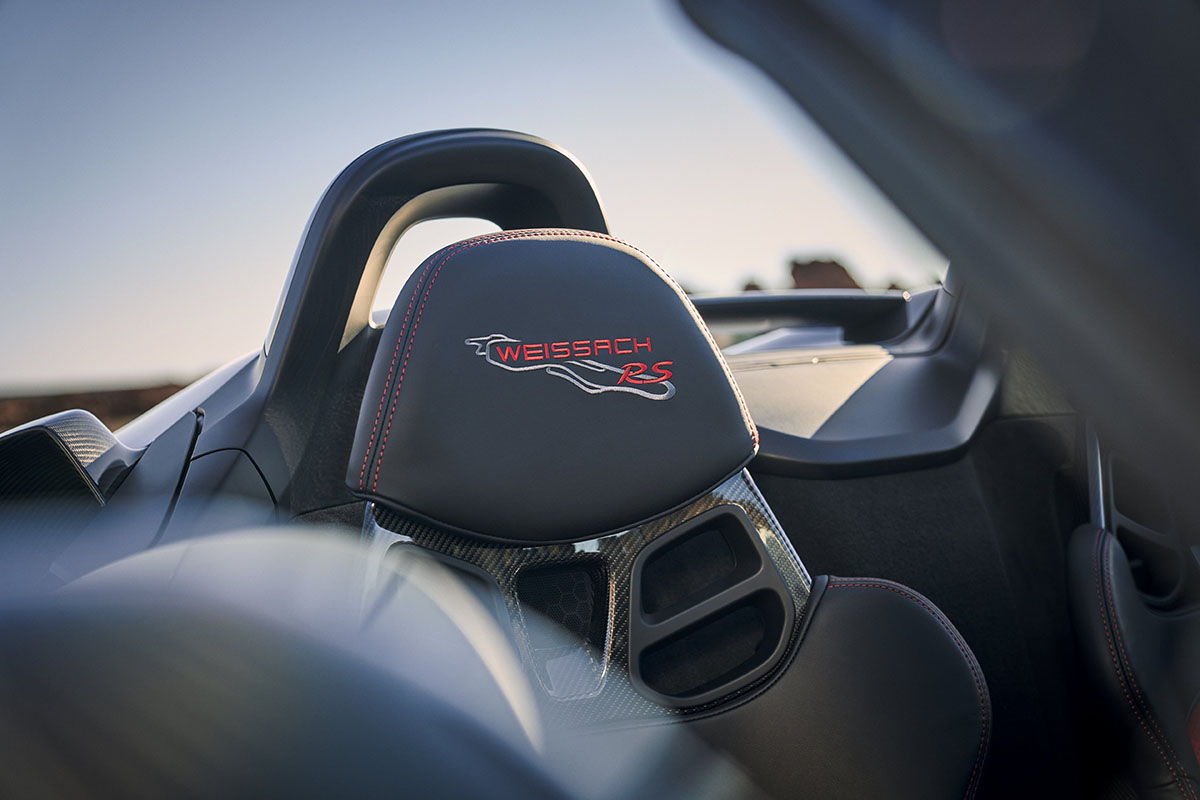 Lightweight, with lowered, sports-tuned Porsche Active Suspension Management, the handling is focused, nimble and razor-precise. But this has been built for the road, after all, and so it's also approachable, balanced and pleasant; the 718 Spyder RS accepts a rough road as readily as it does the twisties. And with the roof down, this visceral experience becomes instinctively addictive, the squealy, metallic howls from the air intakes behind affectionately known as 'the music boxes'. Inside, carbon-fibre bucket seats await, with an RS steering wheel covered in Race-Tex and only the most functional, ergonomic essentials alongside for a sports-inspired cockpit. This is a roadster created for maximum driving pleasure, whether being thrown around windy roads or cruising top-down on a hazy summer's evening. The only challenge is finding one.