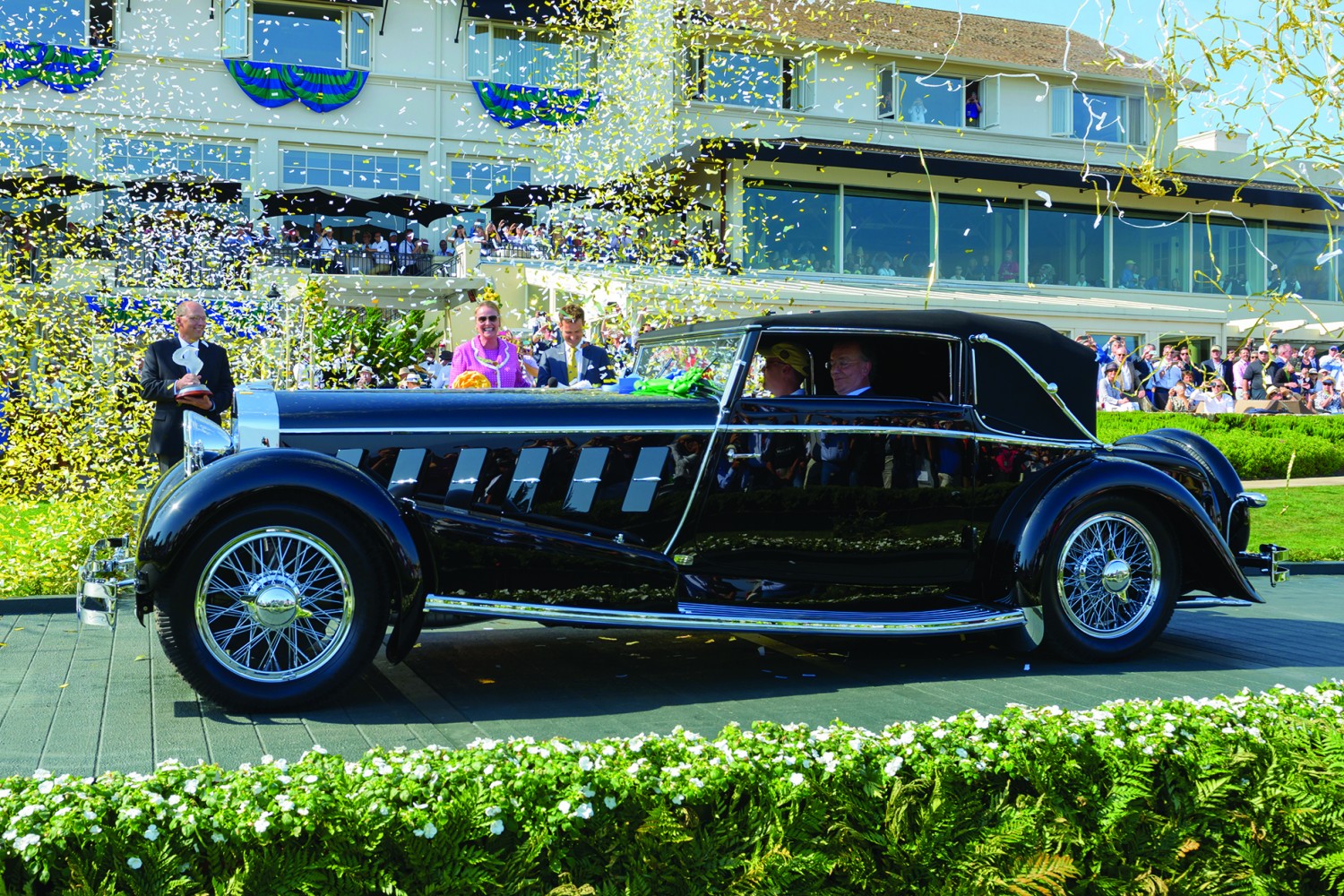 Originally a small social event paired with a road race through the picturesque pine and cypress forests of world-renowned Pebble Beach, the Pebble Beach Concours d'Elegance has grown into one of the premier collector car competitions in the world.
In a one-of-a-kind annual event held each August, 200 of the most prized collector cars roll onto what is often called the best finishing hole in golf: the famed 18th fairway of Pebble Beach Golf Links. Tire meets turf and transformation occurs as the stage is set for one of the most competitive events in the automotive world. But the Concours is not a contest of speed, but rather (as its name would imply), one of elegance. Automobiles and motorcycles are judged for their historical accuracy, their technical merit, and their style — and the best garner coveted reward and recognition.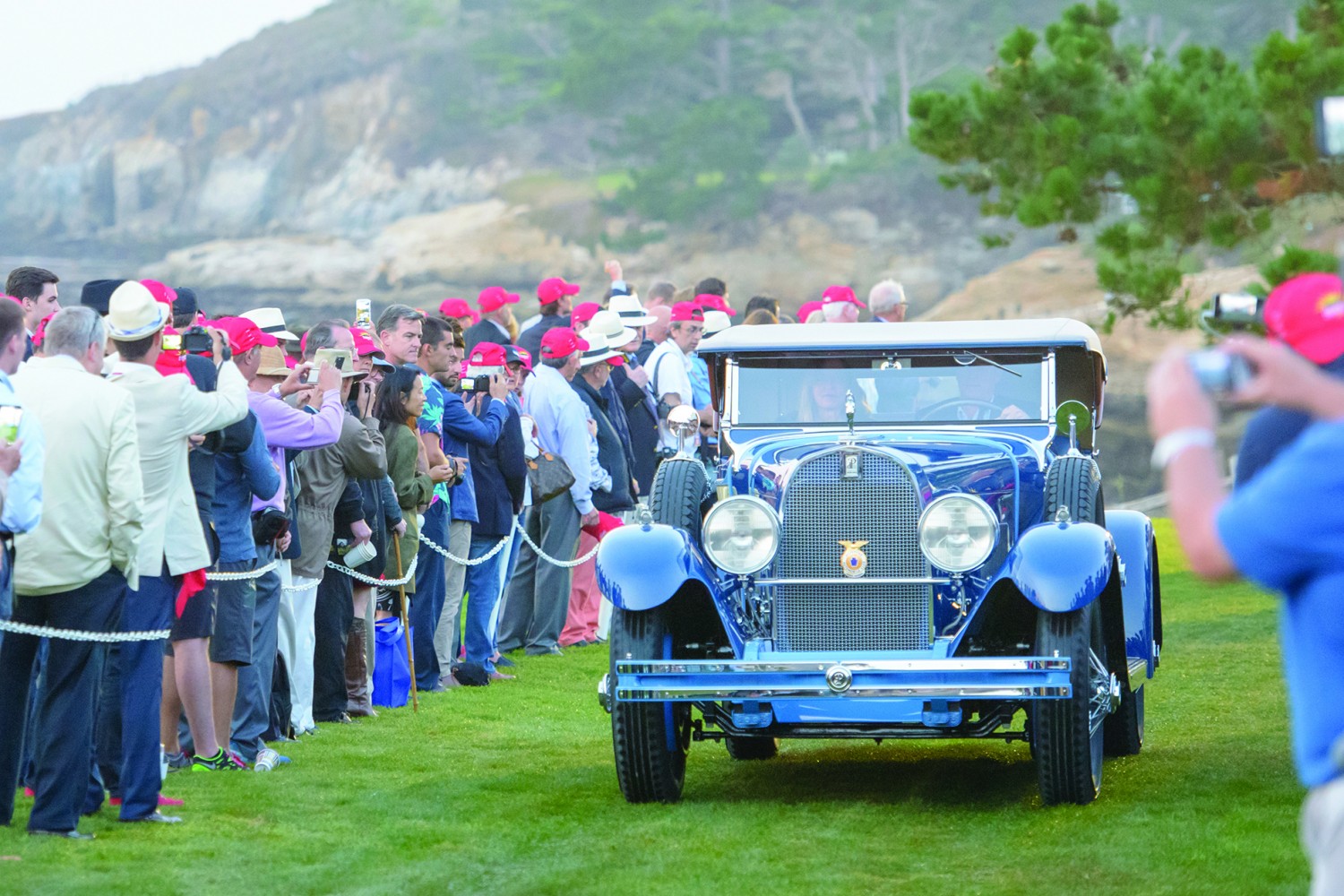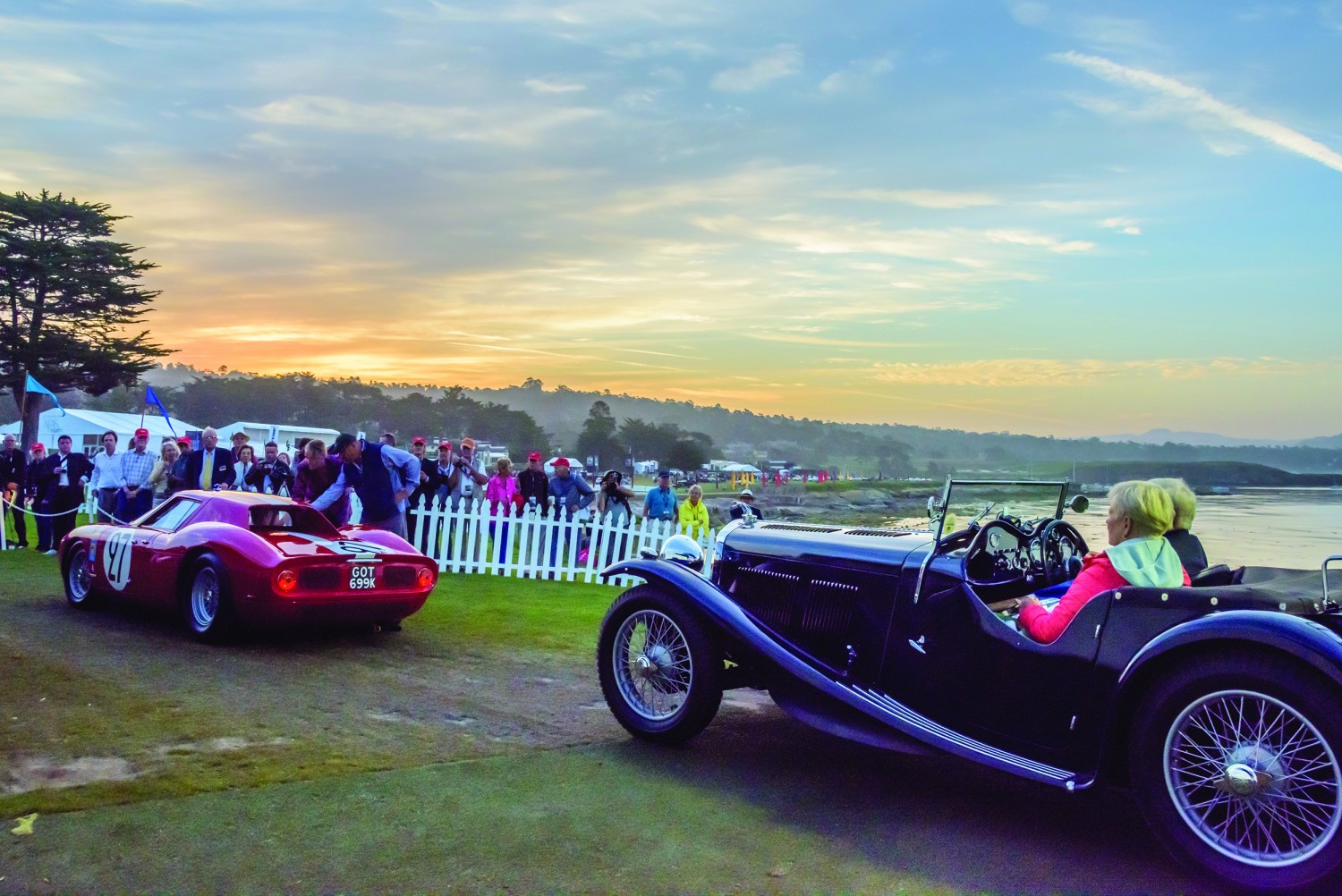 This year, among the many Bizzarini automobiles featured will be the very first car made by Giotto Bizzarini back when he was a mechanical engineering student at the University of Pisa. Nicknamed "The Machinetta" in 1953, it ultimately provided the foundation for the start of a brilliant career. Additionally, the owners of every major race-winning Ford GT40 have agreed to display their cars on this scenic and famous swath of green.
"Fifty years have scarcely dimmed the momentous achievement of the designers, mechanics, and drivers who swept the 1966 24 Hours of Le Mans for Ford," stated Edsel B. Ford II, board member of Ford Motor Company. "I attended that race with my father, and the thrill of that day remains vivid in my mind. This is but one among the many victories from that golden era that will be celebrated by the historic gathering of cars and drivers that the Pebble Beach Concours is bringing together this August. I am looking forward to the event with great anticipation!"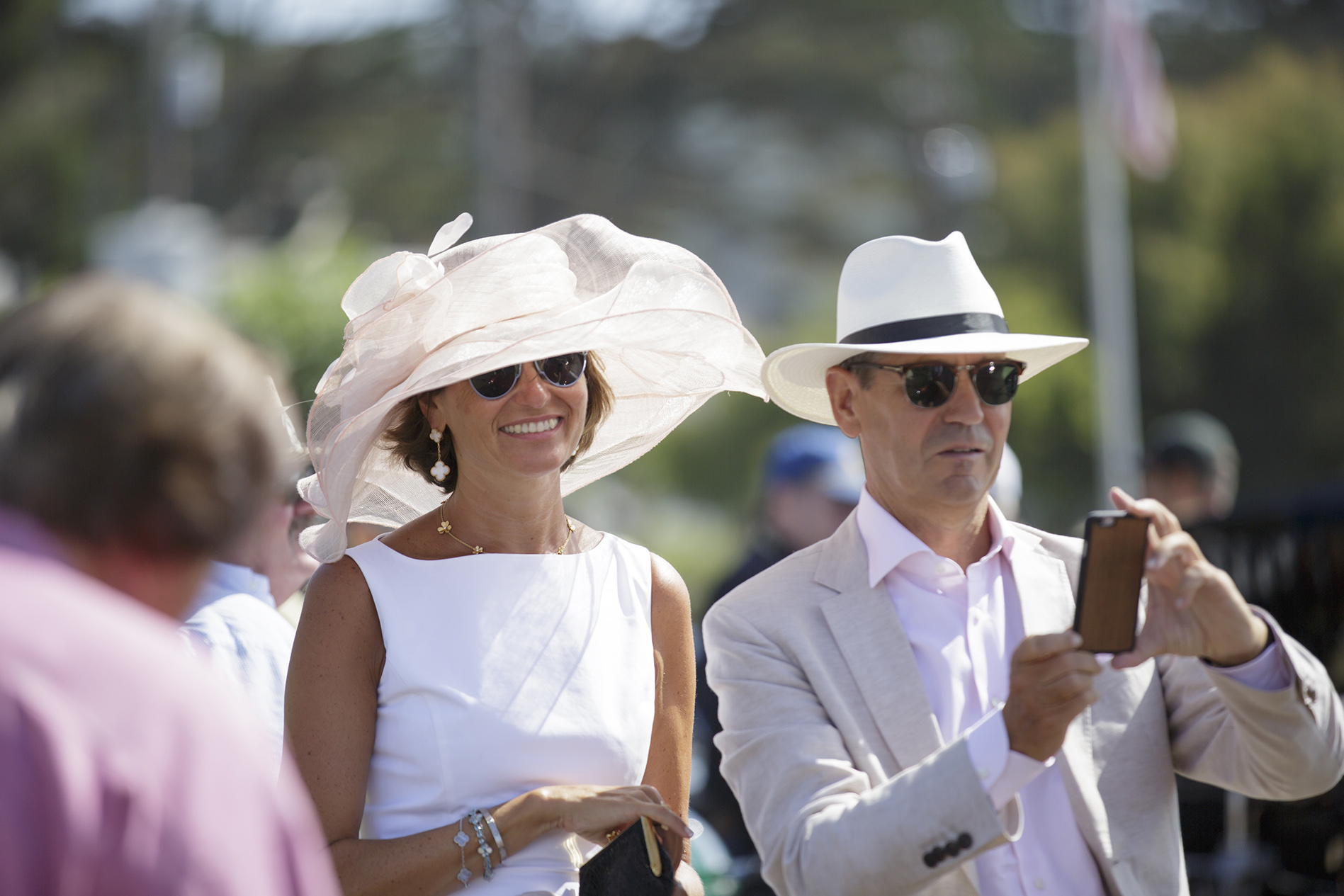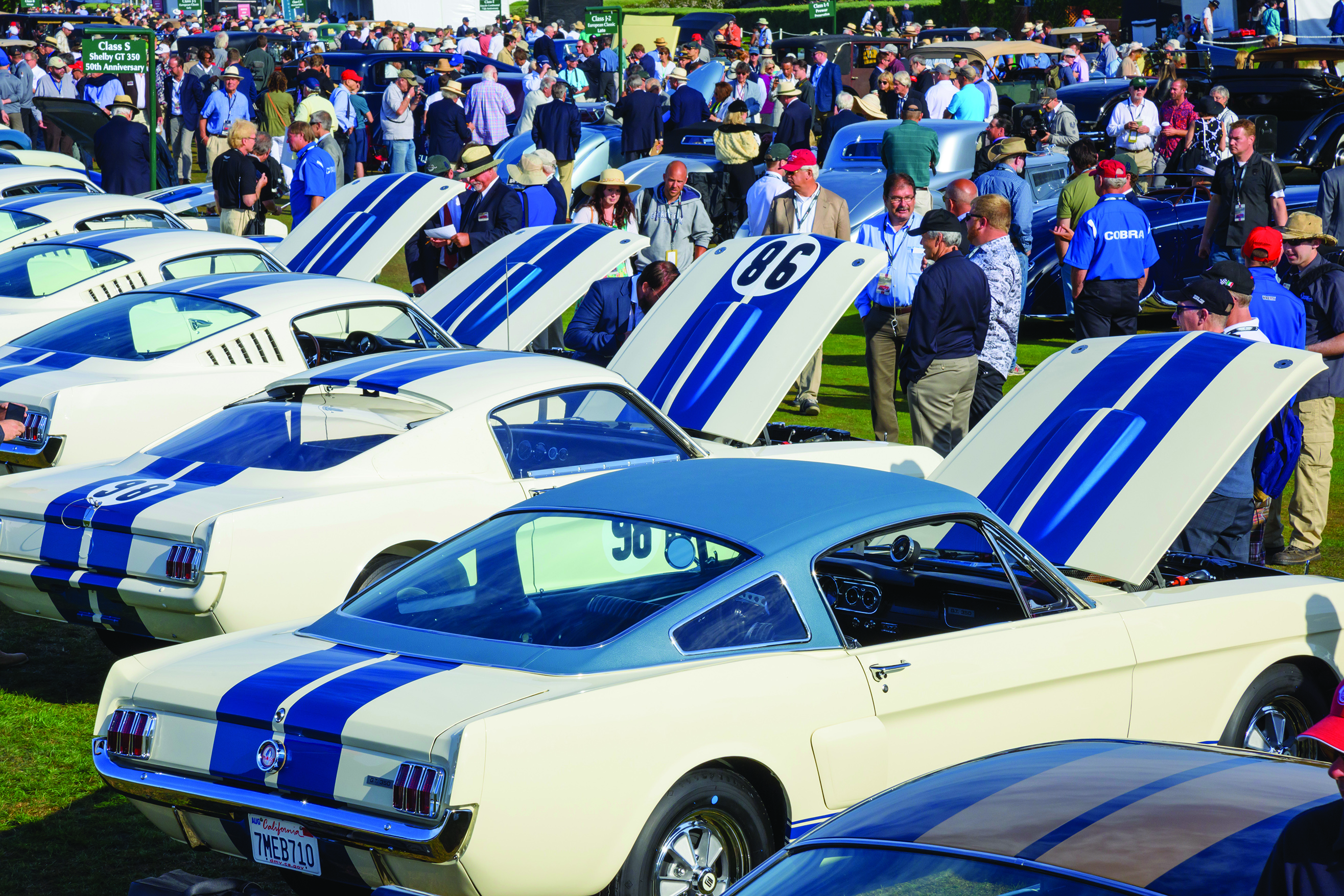 Some of the racing greats who drove these cars to victory will also be on hand; Chris Amon, Dan Gurney, Jacky Ickx, David Hobbs, Brian Redman, and Sir Jackie Stewart are all hoping to attend. The Concours d'Elegance will also showcase the artist whose lifelong dream in bringing Ford GT40s to life will be realized. In 1965, as a young designer fresh out of the Art Center College of Design, Ken Eberts went to work for Ford Motor Company, helping to design cars like the Econoline, Falcon, and Galaxy. But it was the GT40 that Eberts dreamed of styling.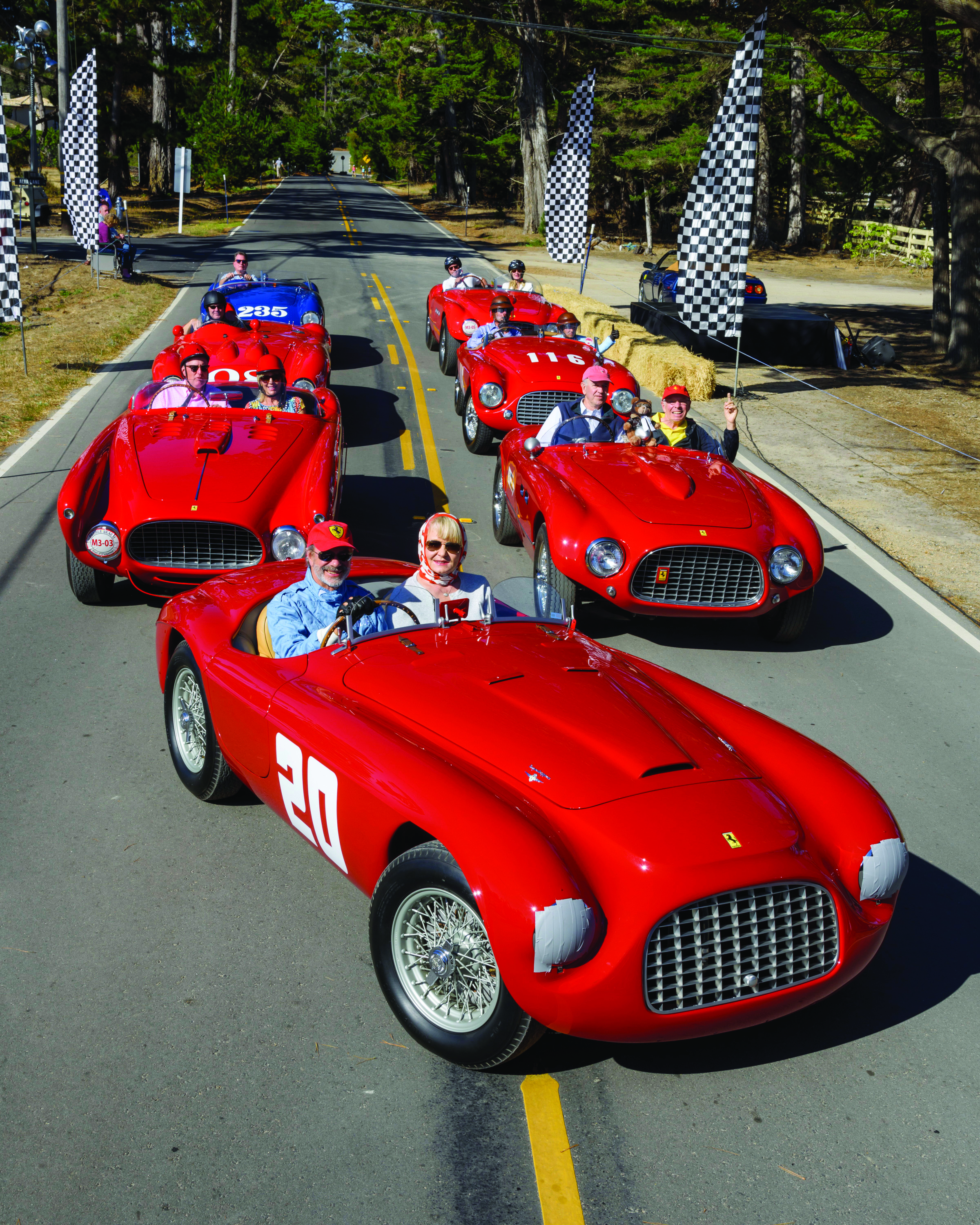 "At the time I was a 20-year-old beginning designer," says Eberts. "Virtually every young designer I knew thought the ultimate assignment was to design a sports car. The icing on the cake was that this Ford was to challenge Ferrari at the 24 Heures du Mans."
Unfortunately that dream was unfulfilled, and in 1968 Ken left Ford to focus on fine art, eventually founding the prestigious Automotive Fine Arts Society. But nearly five decades later, he has been asked by Edsel Ford and commissioned by Concours to create the main event poster for the 2016 Pebble Beach Concours d'Elegance.
This poster features the iconic Ford GT40s that finished first/second/third at the 24 Hours of Le Mans in 1966, breaking a six-year winning streak by Ferrari and recording the first win by an American constructor. "While I didn't actually work on the design of that American icon at Ford, I am honored to be doing this painting of the three Le Mans winning GT40s now," says Eberts, who has produced approximately 1300 automotive fine art paintings in his lifetime.
Only the most beautiful and historic cars are invited to appear on the famed 18th fairway of Pebble Beach Golf Links and connoisseurs of art and style gather to admire these masterpieces. Charitable donations raised by Pebble Beach Concours d'Elegance now total over $21 million, and, as always, the event is shaping up to be an an absolutely unforgettable experience for admirers of both collector cars and automotive history.