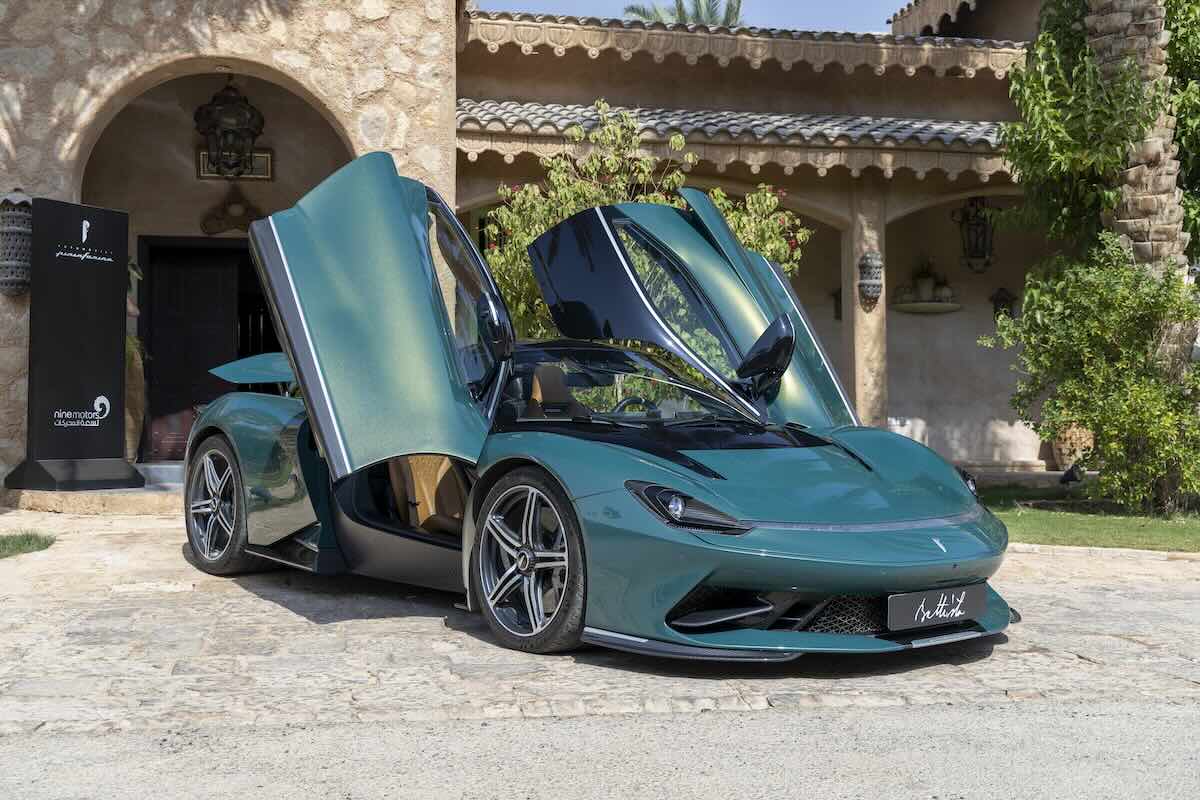 Automotive Art Meets Savage Performance
The Pininfarina name might well be very familiar to you. What you might not know is that the famous Italian design house born in 1930 now has a sister company in the world of automotive luxury, pure-electric car maker Automobili Pininfarina.
Founded more than nine decades ago by Battista "Pinin" Farina, the Pininfarina Carrozzeria was responsible for designing some of the most beautiful and valuable cars in history. These design masterpieces were crafted on behalf of a series of car-making clientele and the range of icons includes the 1947 Cisitalia 202 Coupe, 1965 Ferrari Dino Berlinetta Speciale, 1966 Alfa Romeo 1600 Duetto Spider, and 1970 Ferrari 512S Modulo.
Pininfarina soon became the name revered not only for innovative design, but also for the value it ensured in every car to wear its name in the resale market. The Ferrari 375-Plus sports-racing Two-Seat Spider Competizione fetched a hefty $18.3M at the 2014 Bonhams Goodwood Festival of Speed auction, to give just one example. The high demand for Pininfarina's impeccable design artistry led to some legendary collaborations, yet prevented Battista Farina from realizing his own dream of creating a stand-alone range of Pininfarina-branded cars. In 2018, Automobili Pininfarina was born to realize Battista's dream by creating a range of pure-electric luxury cars, starting with the award-winning Battista hyper GT.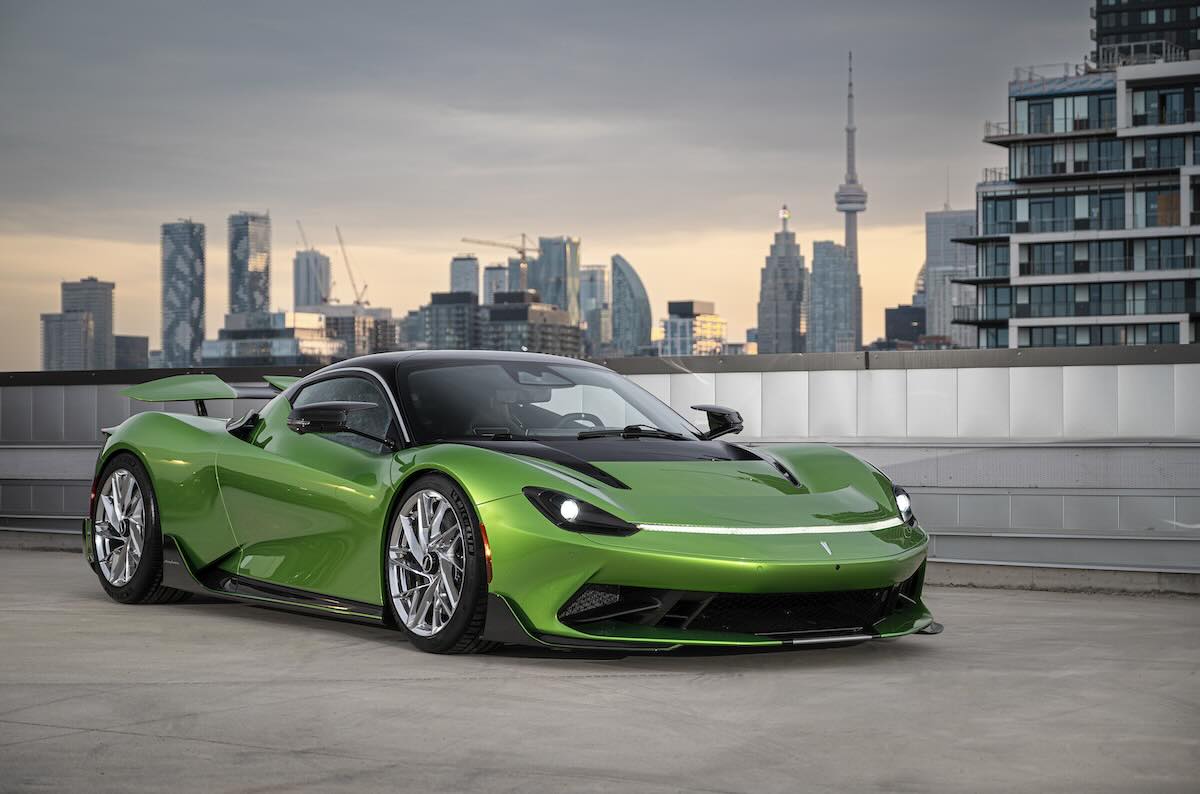 The pure-electric hyper GT is the most powerful road-legal car ever designed and built in Italy. Battista's 120 kWh lithium-ion battery delivers 1,900 hp, 2,340 Nm of torque and a comfortable cruising range of 300 miles. Faster than a current Formula 1 race car in its 0-62 mph sprint, Battista produces astonishing performance figures, including the 0-62 mph sprint in just 1.86 seconds. No more than 150 examples of the Battista will be handcrafted at Automobili Pininfarina's Atelier in Cambiano, Italy. Production of the Battista began in the summer of 2022, with deliveries worldwide starting soon after.
Battista's unadulterated performance is matched by its unparalleled beauty. Pininfarina's peerless history, creating the world's most beautiful automobiles, demanded Automobili Pininfarina create something special that will live up to Battista Farina's mantra: "Soprattutto deve essere bella (above all, it must be beautiful)." The Battista hyper GT is a piece of automotive art, validated by its Design Award win at the prestigious 2021 Concorso d'Eleganza Villa d'Este. In that moment, Battista became the first electric car to ever win such an award in the collector community.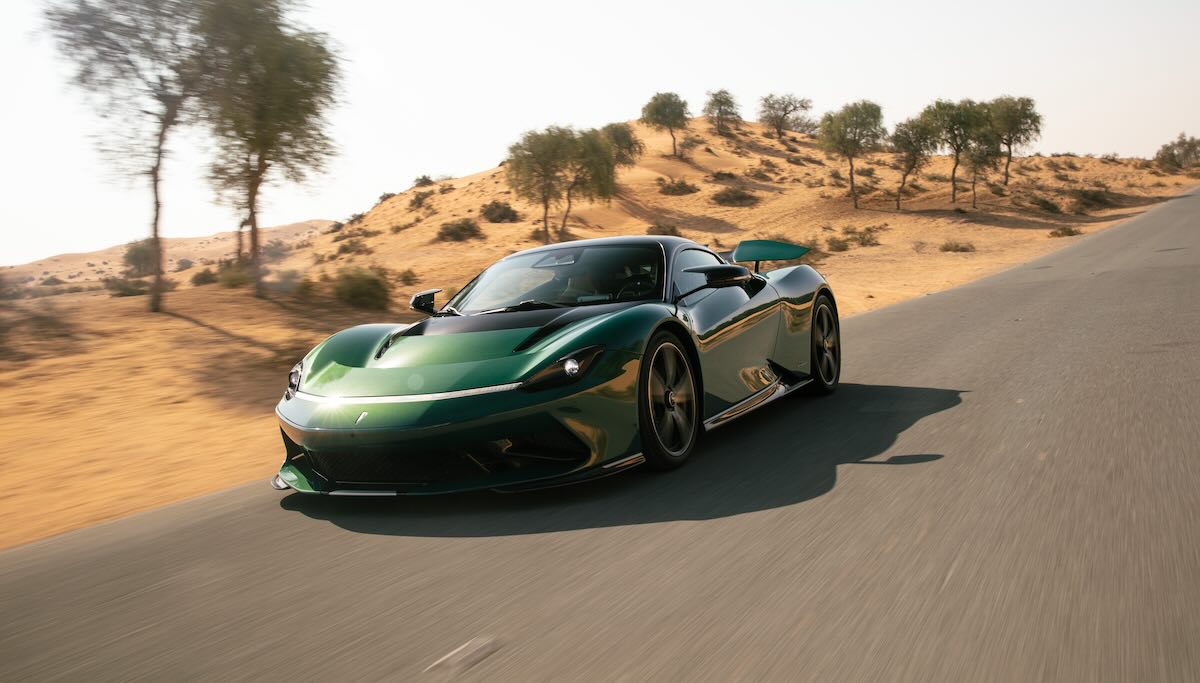 The exquisite blend of Italian design and craftsmanship results in a stunning masterpiece of uncompromising quality. Taking more than 1,250 hours, each individual Battista is meticulously assembled by 10 craftspeople. Even more rare, the Battista Anniversario, limited to just five models, extends this craftsmanship up to 1,340 hours. Featuring bespoke design elements and an exclusive finish, Anniversario is the ultimate expression of Battista. All pieces in the limited portfolio were sold immediately upon the public premiere of the Battista Anniversario during Monterey Car Week in 2021.
Automobili Pininfarina clients will be able to witness the incredible handcrafting process of Battista as they are invited to join the Automobili Pininfarina Design team in the Atelier in Cambiano, Italy, to create their dream Battista. The personality of the client is woven into the very fabric of the car. Bespoke enhancements range from unique exterior paint colors and combinations to interior finishes and engravings, allowing clients to tailor every element of the luxurious hyper GT. The personalization program provides 128 million interior combinations alone, guaranteeing no two Battista will be the same.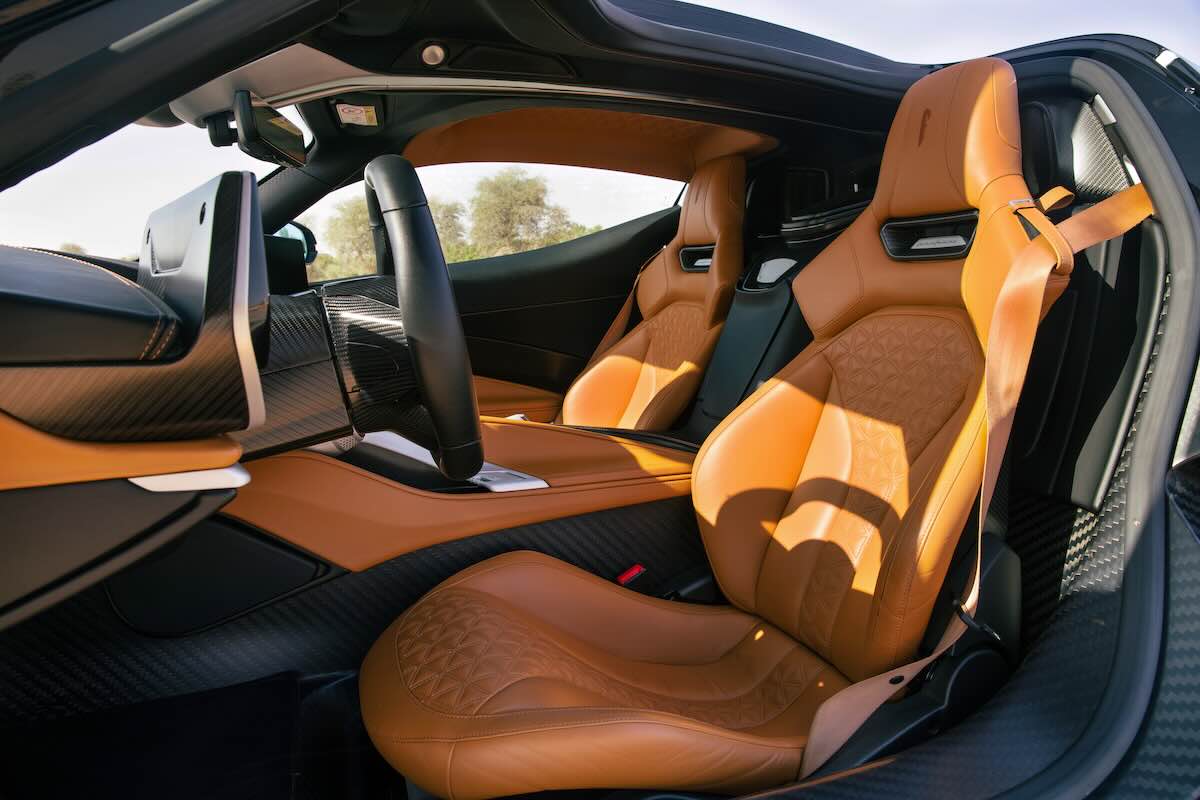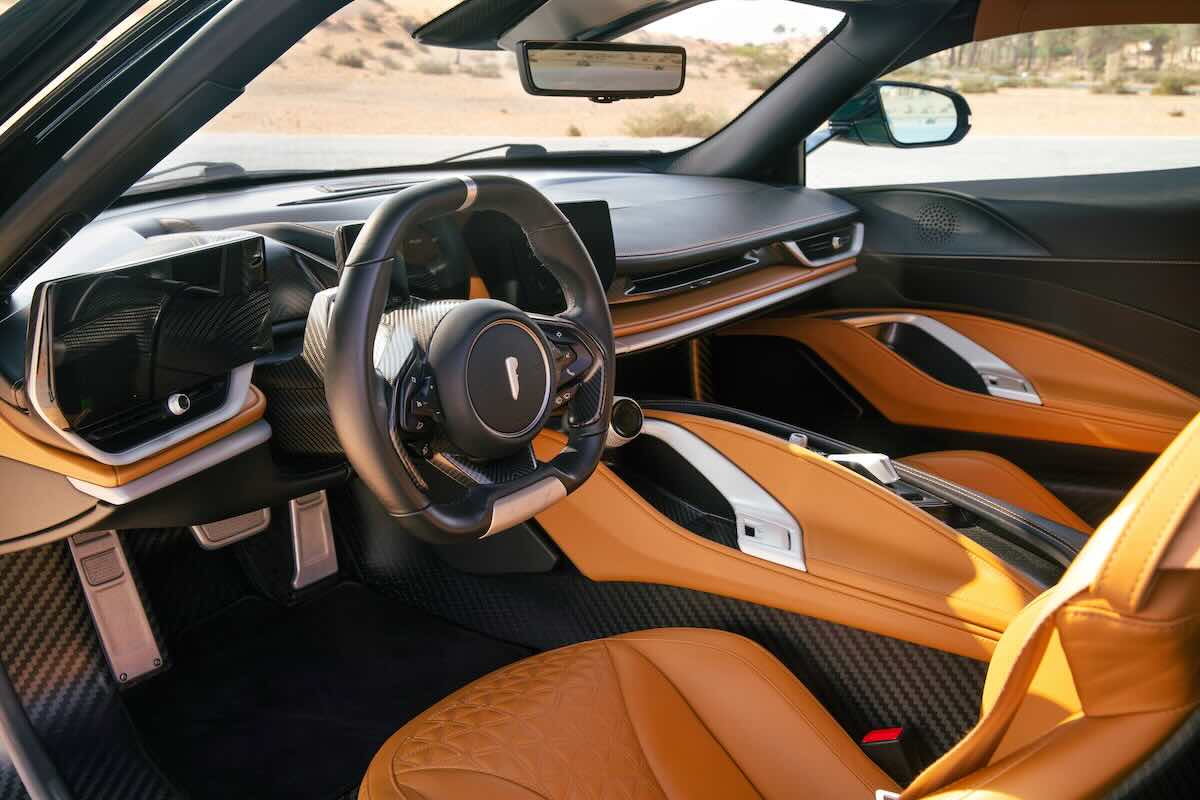 This level of personalization also extends to the driving experience, as well. The four independent electric motors combine with Full Torque Vectoring, Electronic Stability Control and a software differential to allow drivers to tailor the power delivery and handling responses like never before, ensuring infinitely variable dynamics for the most engaging drive in all situations.
To further hone the driving experience, former Formula One and Formula E driver Nick Heidfeld was brought on from the beginning to play an active role in Battista's dynamic development. Nick Heidfeld said: "The handling on open roads—even on unpredictable surfaces—proved Battista to be beautifully balanced. Just how a hyper GT should feel. The ride quality and damping both feel excellent, and the steering feels natural and the perfect fit for what we want to achieve in Battista. I am very sensitive to steering feel as a racing driver, and the sweet spot here is for it to feel light yet connected, and direct yet smooth. I believe the Automobili Pininfarina team has successfully developed a unique hyper GT that is enormous fun, as well as incredibly fast."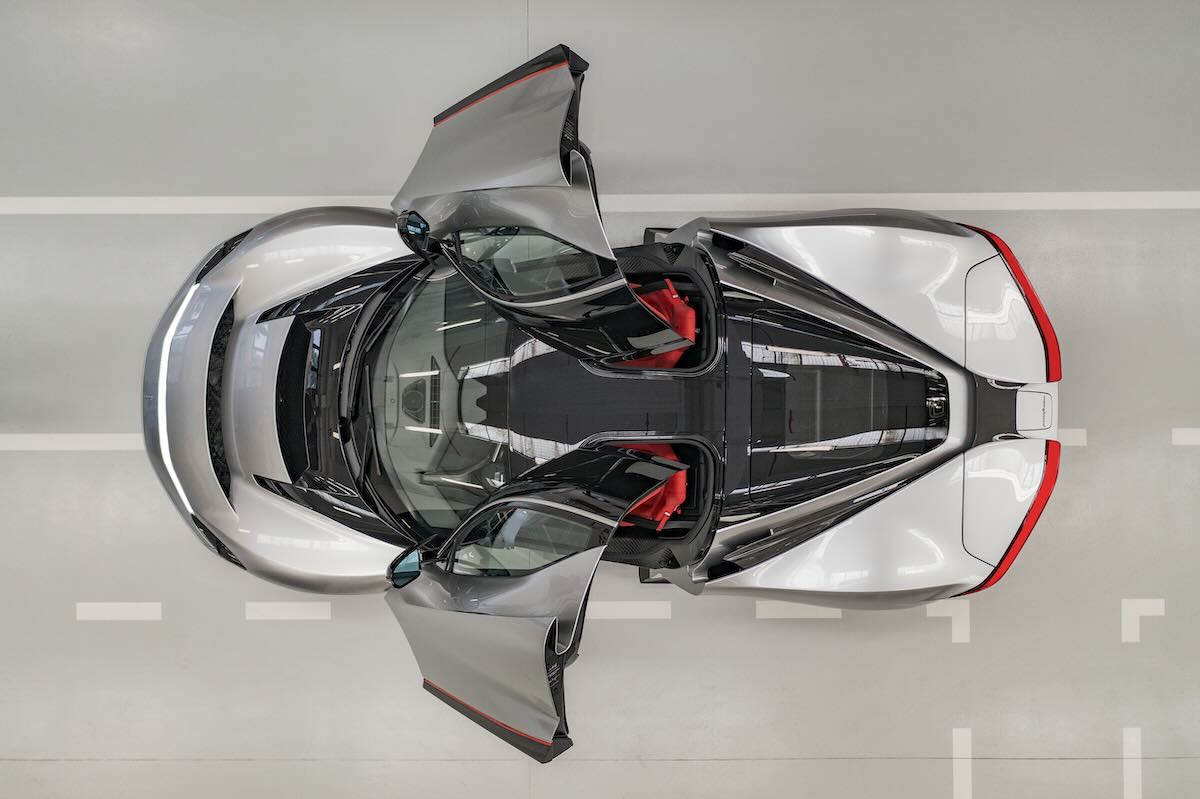 After Heidfeld's appraisal and the careful tuning by a team of advanced engineers, Battista's outrageous power seems manageable and in fact quite fun. With deliveries all over the world already underway, only a lucky handful of individuals get to experience the thrill of driving Battista. For a cool $2.4M, you, too, can have this one-of-a-kind experience whenever you demand it.
Battista combines extreme engineering and technology in a zero-emission package while representing a modern interpretation of iconic Italian design, luxury and sophistication with a nod to Pininfarina's elegant past. With Battista launched to showcase the design and engineering pedigree of Automobili Pininfarina, customers and fans alike can expect a series of beautiful new pure-electric vehicles in the coming years. Automobili Pininfarina CEO Paolo Dellachà said: "We are committed to delighting even more clients in the future, and our team is excited to present the first in a series of spectacular new cars we have prepared for our growing client community this summer in 2023. We will showcase a new dimension of our design creativity while honoring the legacy of the Pininfarina name."
Has Automobili Pininfarina's Battista hyper GT lived up to Battista 'Pinin' Farina's vision? Decide for yourself by visiting automobili-pininfarina.com.