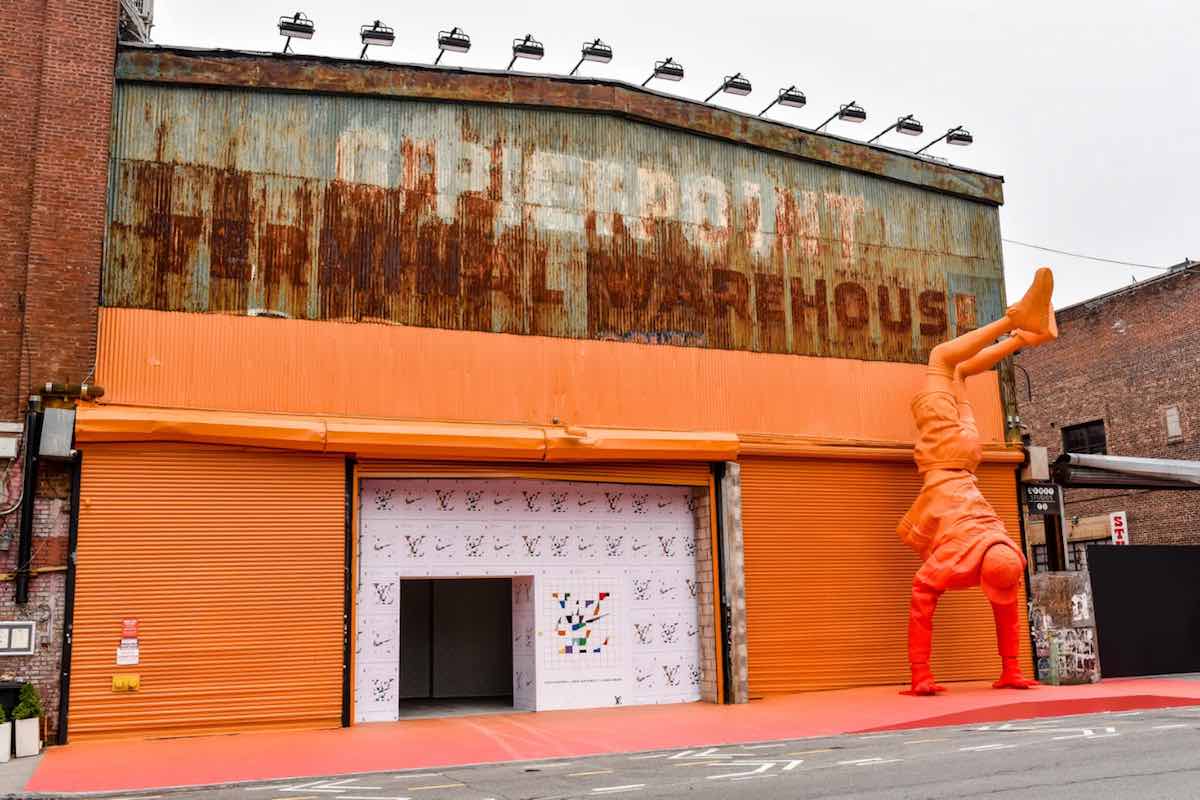 A collaboration for the ages, Louis Vuitton has officially unveiled Virgil Abloh's highly coveted version of the Nike Air Force 1 sneaker. As with the emblematic brands of Louis Vuitton and Nike, the Air Force 1 also has its own culturally relevant fan club and is often regarded as the holy grail of urban footwear.
The French fashion label is releasing nine distinct variations of the sought-after sneakers designed by the late, great designer, which were initially intended for the Spring 2022 Menswear show Abloh produces for Louis Vuitton. The shoes are being distributed internationally this summer, and available in stores and via the company's official online outlets.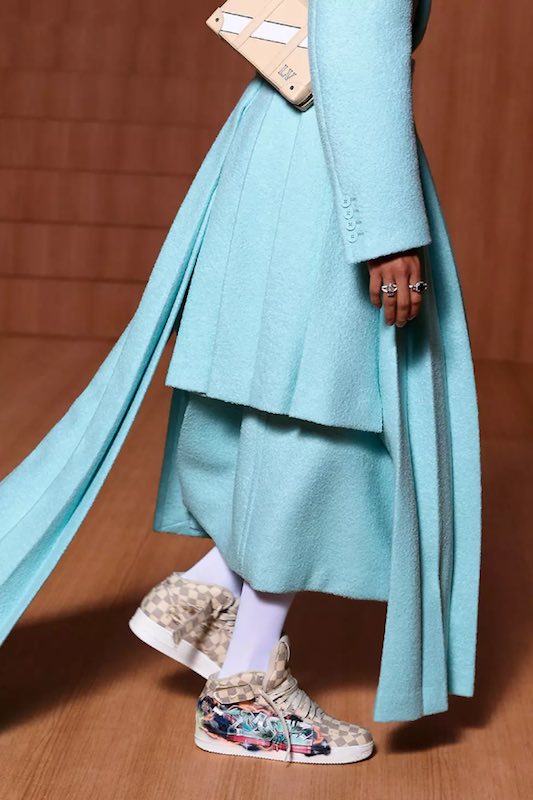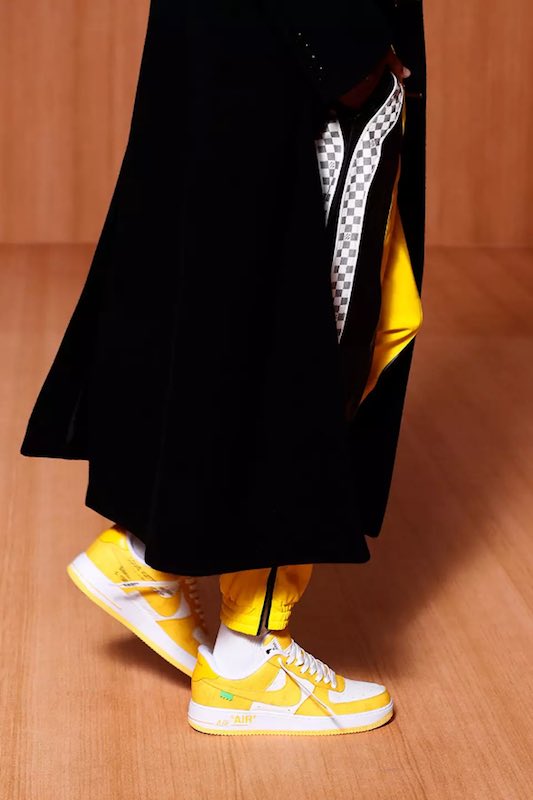 While Virgil Abloh designed 47 unique variations of the Air Force 1 for the exhibit, only nine models will be revealed for consumers, ranging from the elegantly classic all-white and all-black sneakers with LV's distinctive monogram, to pairs with metal engraved leather-fabric and multicolored suede. To distinguish these particular Air Force 1's from the original Nike Air Force collection, the luxury sneakers are individually manufactured within Louis Vuitton's Venetian atelier workshop. Each shoe features Abloh's characteristic air-quote embellishment, which surrounds the phrase "Lacet" on shoelaces along with the word "Air" on the sneaker's soles.
VIP clientele of Louis Vuitton are able to pre-order these exclusive shoes before the general public, and they will be available in a range of sizes from 3.5 to 18. Additionally, the sneakers were showcased at the Greenpoint Terminal Warehouse in Brooklyn for those who wanted to see the shoes in person prior to making their purchase. The aforementioned showroom was modeled after the Parisian design studio where Abloh worked and developed his fabulous past collections.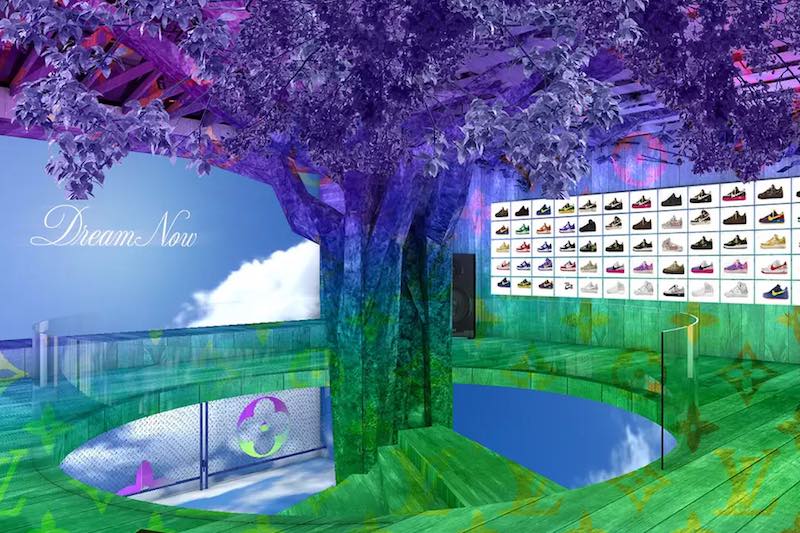 There are also five other Louis Vuitton and Nike installations debuting across New York City. Throughout each location, spectators will notice massive glass boxes containing artful globe sculptures that correspond to the elements of the exhibition. The globe sculptures are meant to symbolize the uniting themes that Abloh included in his designs.
The exclusive partnership and new Air Force 1 collection will not be the first sale of these illustrious shoes. In February of this year, 200 exclusive pairs of the Air Force 1 sneakers were auctioned-off online, raising a staggering $25 million for the Post-Modern Scholarship Fund created by Virgil Abloh himself. The decorated designer unveiled his project to offer funding for Black or African-descent students with a passion for attending fashion school.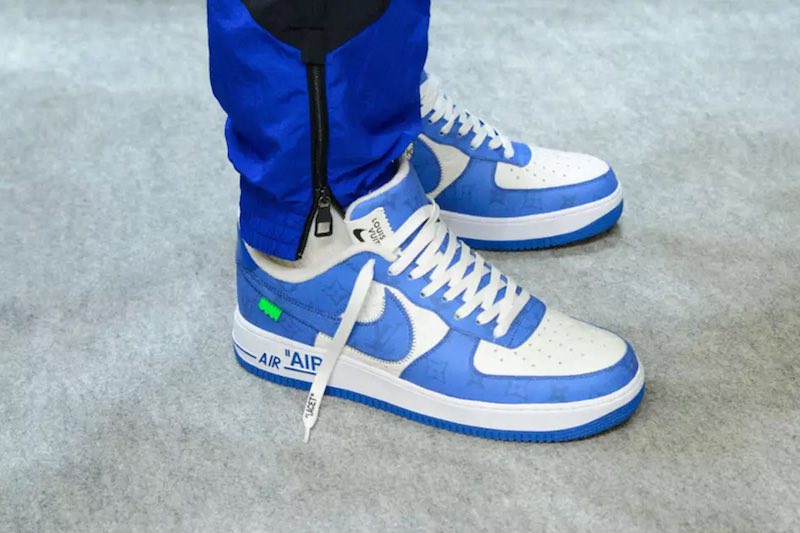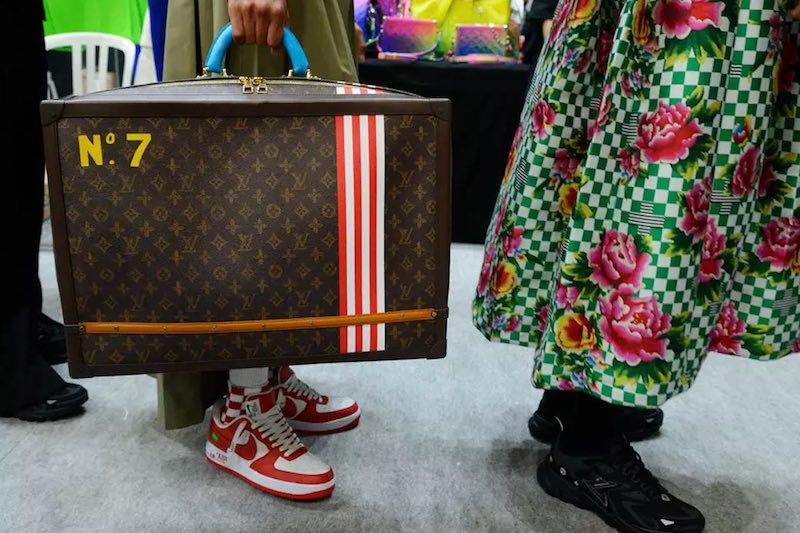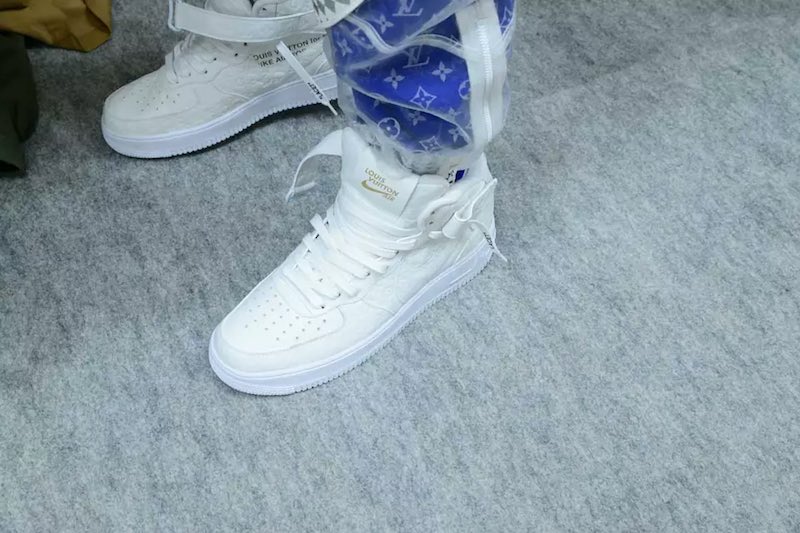 This collaboration exemplifies pop culture by combining ultra-high fashion with vintage sportswear and succeeds in achieving equal respect for these divergent labels. The Louis Vuitton and Nike Air Force 1 by Virgil Abloh will cost between $2,000 and $2,500 for low-tops and mid-tops, respectively.